Kris O'Leary | Room for improvement, despite win
20th September 2021
Under-21s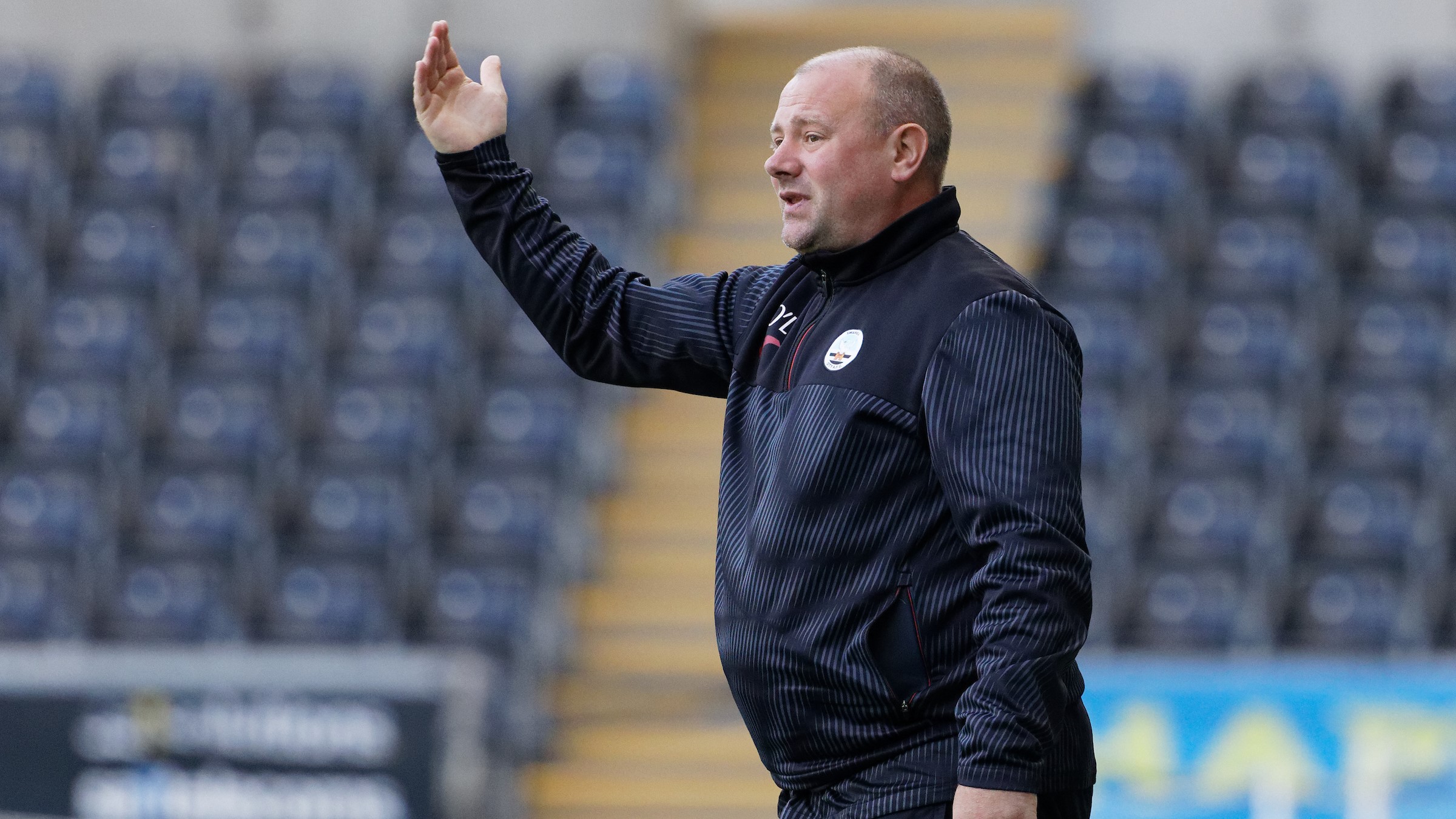 Swansea City Under-23s manager Kris O'Leary believes there is plenty more room for improvement despite a 4-2 victory over Crewe Alexandra in the Professional Development League.
The U23s picked up their first league win of the season thanks to goals from Dylan Morgan, Tarrelle Whittaker, Joel Cotterill and Lincoln McFayden.
Crewe found themselves ahead just after two minutes through Joe Robbins, but first-half goals from Morgan, Whittaker and Cotterill saw the Swans take a commanding lead into the break.
Connor Salisbury did pull one back for the Railwaymen, but McFayden's late goal secured all three points for Swansea.
O'Leary felt that his players were excellent for large parts of the game but still feels there are aspects of their game that need improvement.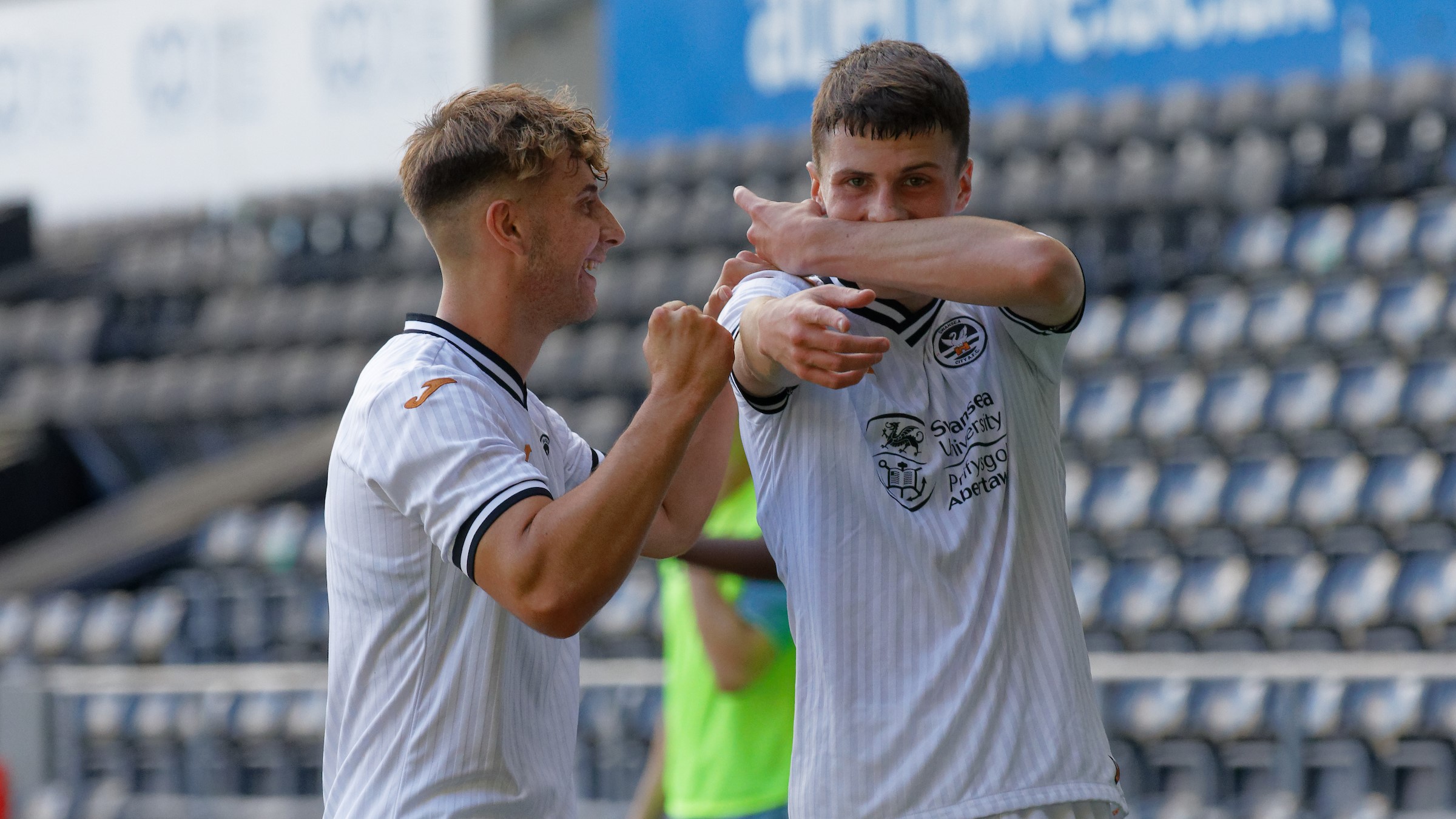 "It's a little bit of mixed emotions if I'm honest, I think we played some really good stuff at times, but we didn't start too well and the early goal was a mistake from ourselves," said O'Leary.
"It took us the first 20 minutes to really get going. I thought we were outstanding for 20 minutes of the second half as well.
"There were some really pleasing aspects, it shows we are a work in progress, but we've got to learn to dominate the game for longer periods.
"I think we played some good stuff against Hull (in the previous game) but we didn't have the reward for it. Maybe we didn't have that cutting edge and it was a mistake, which we are going to make, that cost us. I don't think we've been far away and today we could have scored six or seven goals easily.
"This is what we want to be, we want to be possession based but we also want to go and score some goals. We created chances, we just need to take them."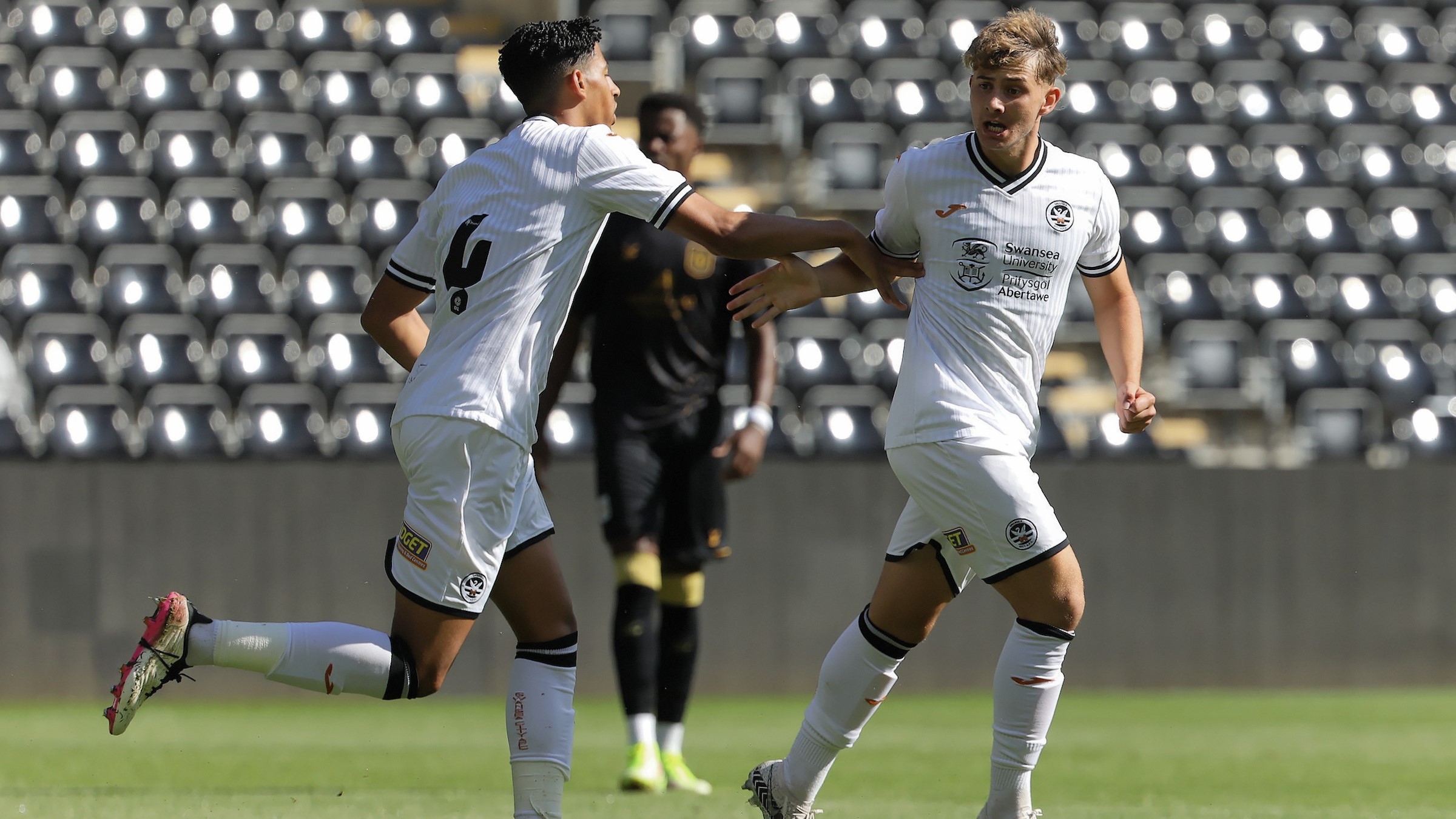 This game was played at the Swansea.com Stadium, with season-ticket holders permitted access to watch the club's young prospects in action.
And O'Leary, who played at both the Vetch and the Swansea.com Stadium during his playing career with the Swans, believes his players will benefit from their experience of playing at the venue.
"The players have got to take playing here as a bit of a privilege, it's a fantastic arena to play in and it's what they all aspire to," he added O'Leary.
"Hopefully it will be the first of many more for some of the players in there."
Swansea City Under-23s are next in action on Friday as they welcome Peterborough United Under-23s to the Landore Youth Academy Training Centre.