Kris O'Leary rues penalty call and lack of clinical edge
8th March 2022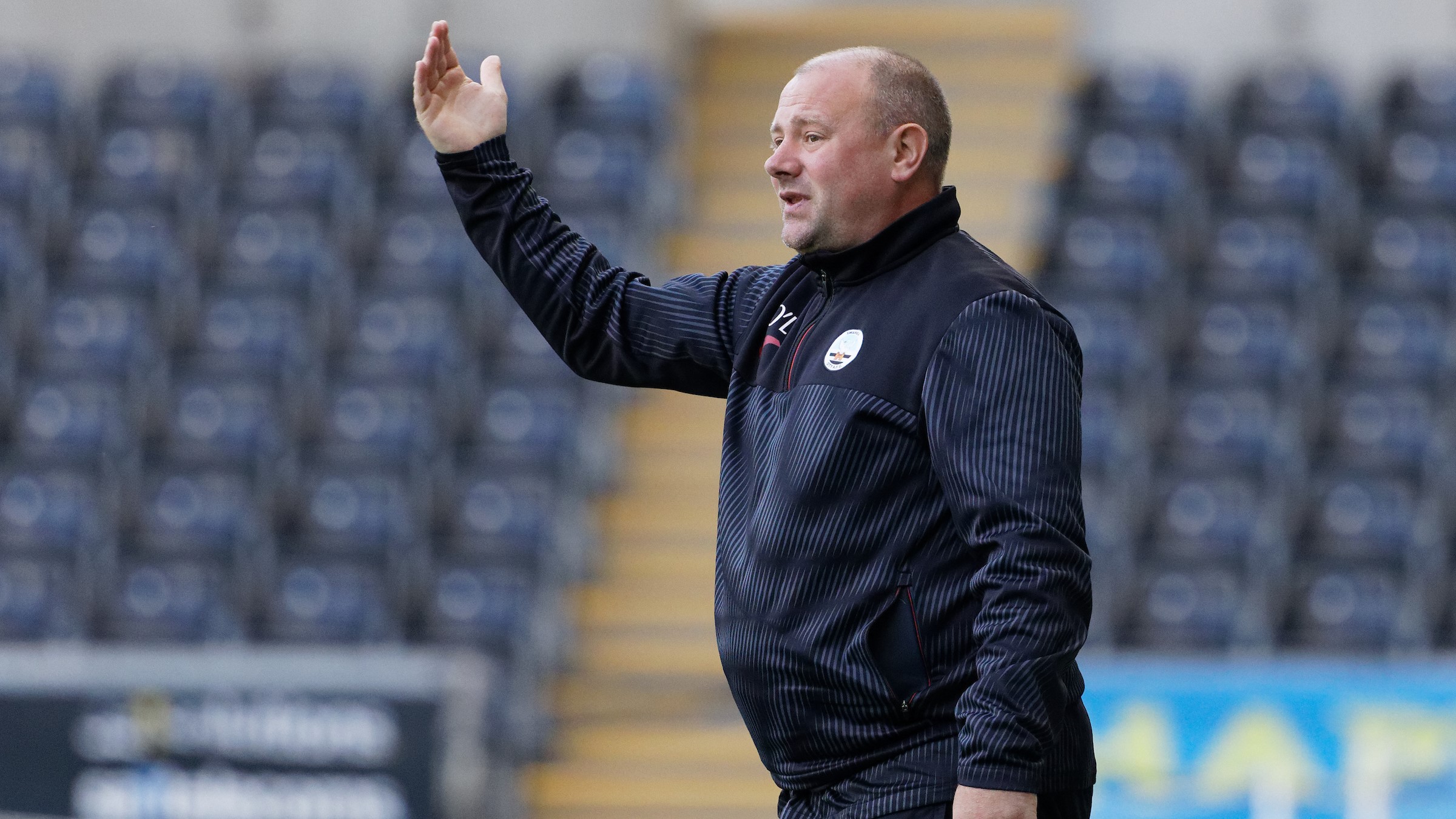 Swansea City Under-23s' coach Kris O'Leary was left frustrated by the lack of a clinical edge in front of goal as his side suffered a 1-0 defeat at Bristol City.
After a tentative first half, the Robins broke the deadlock early in the second period as Josh Owers netted after a rapid counter attack.
Despite the setback, the Swans created plenty of chances to get something out of the game; Lincoln Mcfayden and Ben Lloyd notably causing trouble down the left-hand side.
But they could not make the most of a number of promising positions,  and O'Leary was frustrated by a slow start, and a lack of a finishing touch in the final third.
"We can't give up 45 minutes of the game by not doing the things that we do well, we gifted them a goal with a couple of mistakes," said O'Leary.
"We're not clinical enough and it's disappointing because the boys work ever so hard and, when we get those opportunities, we need to see a desire to get a goal.
"We've got to be better, we work hard, but the decisions and the quality in front of goal have to be better.
"We won't be a team that just plays long balls and tries to pick up seconds and take 70 yards of the pitch out. We try to play through and we do it really well at times, but we have to make the most of the positive positions we get into."
The game also had it's fair share of controversy, with Lincoln Mcfayden being brought down but the referee adjudging the foul to have taken place outside the box, when the Swansea players and staff were convinced it had happened in the area.
"It was a penalty, it's simple, I think even when the boys took the free kick they took it on the line, which is deemed in the box," said O'Leary.
"Everyone who saw it knows that it was a penalty, even the assistant on the nearside near us says it was a penalty, it's nailed on."