Kris O'Leary | We are disappointed but we will bounce back
14th September 2021
Under-21s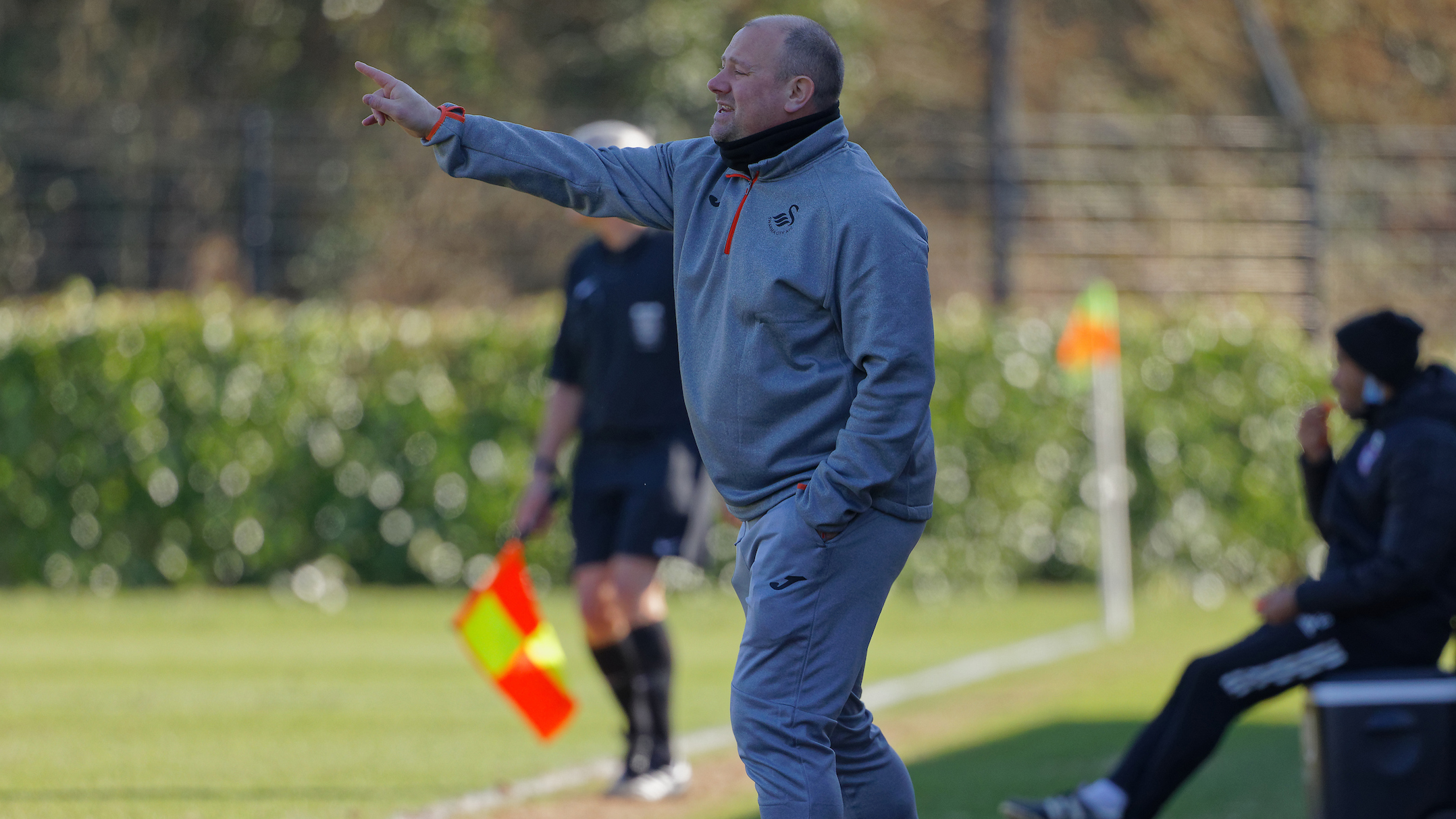 Swansea City Under 23s coach Kris O'Leary admitted he was disappointed with the performance as his side lost 1-0 to Hull City in their Professional Development League opener.
The visit to the LNER Community Stadium was the Swans first league game of the season, having only played one game in the Premier League Cup so far due to postponements.
O'Leary felt that he didn't see the hard work that his players had put in over the summer being replicated on the pitch in Yorkshire, but is confident his players will bounce back after seeing Will Jarvis' goal settle the contest.
"It was disappointing really, we've worked really hard, we obviously had a delay to the start of the season due to Covid and games being called off, it's been a long wait, but it was disappointing. I don't think we did the basics very well and it's cost us," said O'Leary.
"We could have done a lot better defending the goal, it was a disappointing night. We did have moments; we kept the ball relatively well at times, but it was the detailing that let us down.
"There were one too many elements of the game that were slightly off and we got caught, so that's the disappointing side but we'll bounce back.
"We know we are better than what we showed here and I've got to say I've been really impressed with the lads through pre-season.
"It's a new group, a lot of new faces, it's disappointing for me and for them, but we go again.
"They're a great group to work with and these are players the club can be proud of and players that will hopefully represent the club for a long time to come."
Swansea faced a Hull side who were already four games into their Professional Development League season, having won one game and lost two.
But O'Leary refused to use the home side's greater game time as an excuse for the defeat.
"It possibly made a difference, they are four games in now, that was our first league game, our second game of the season, but there's no excuses really, we were disappointed collectively," he added.
"We'll get rest for a couple of days now and we'll look to the two games we have at home next week. The games will come thick and fast and this is what junior football is about."