Kris O'Leary | We got our just rewards for some excellent play
14th March 2022
Under-21s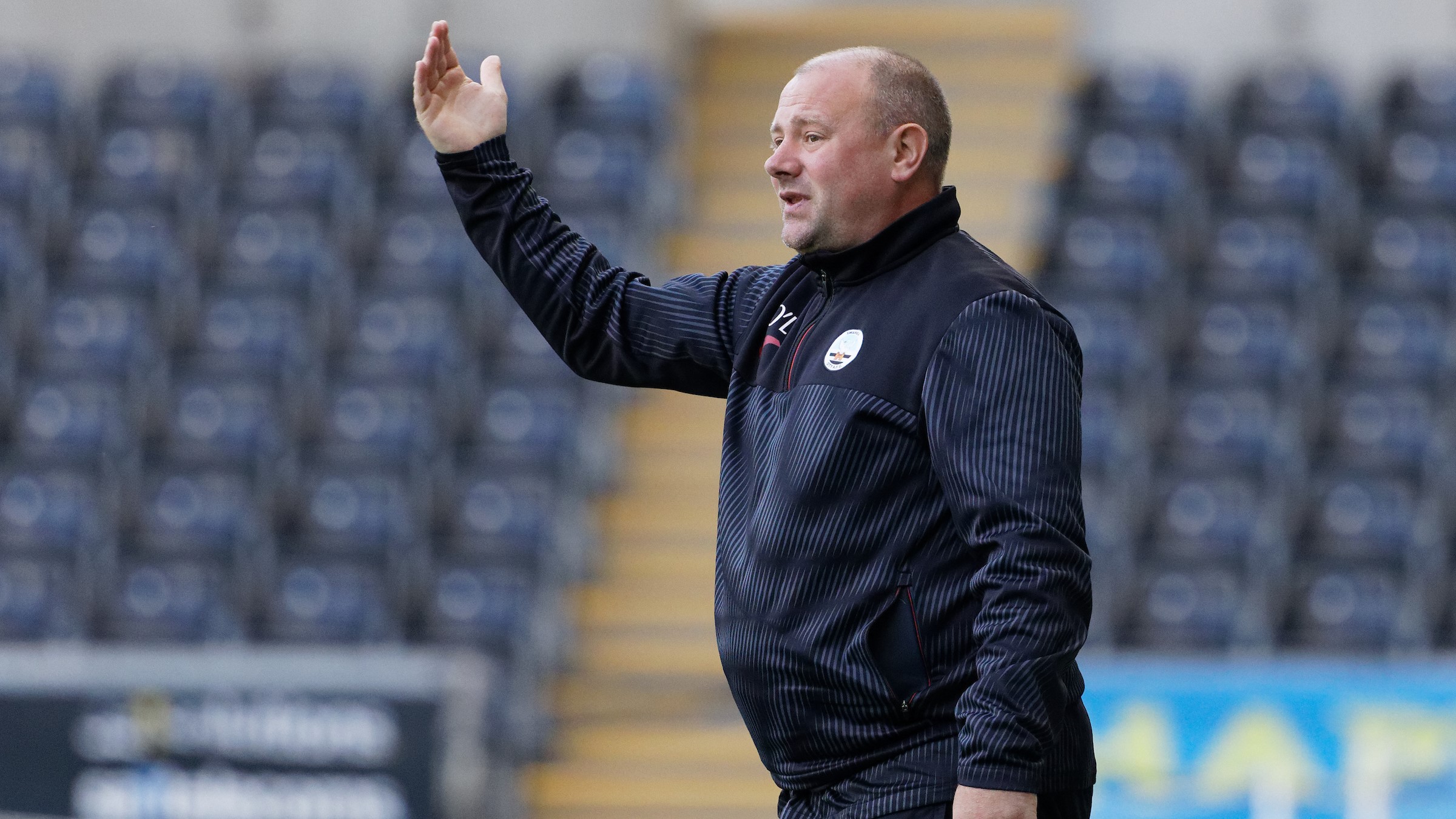 Swansea City Under-23s coach Kris O'Leary felt his side had got their just rewards for the quality of their performance as they beat QPR Under-23s 5-1 at the Swansea.com Stadium.
Kyle Joseph netted four goals for the Swans before substitute Ruben Davies made it five, with QPR having taken the lead earlier in the game through Harry Murphy.
The hosts starting XI featured seven players who have previously featured for the first team, although tellingly all of those individuals were young enough to still be eligible for under-23s' football with none of them overage.
O'Leary has often been pleased with the manner of his side's performances in recent months, but has occasionally rued the lack of a clinical edge in front of goal.
But that was emphatically not the case against the Rs.
"It's a good performance and I think it's what we've done for the majority of the season, but this time we've managed to get the goals," said O'Leary.
"Kyle Joseph made a massive difference for us out there today, the attitude of the first-team boys who dropped down was spot on and I think that's something that the manager demands.
"We played a game earlier in the season and Russell Martin sent down 12 players and only one of them was over the age of 23, so that shows just how young the squad is at the first-team level and it shows that the boys here have the opportunity to step up.
"I thought some of our goals today were excellent, as was a lot of our play.
"In the second half you can get sloppy and switch off, but every time we did that the older boys got hold of the ball, made shorter passes and cut through them really well.
"It's always a team performance and that's the way that the club have built it, even when the first team win it's a team performance.
"For us to score a goal, nine times out of 10 it goes through each of the units and the majority of the team touch the ball, so they're all a vital part of the way we play."
O'Leary was also pleased with how his younger players dealt with playing in the stadium, given they are more accustomed to playing fixtures at training grounds and centres around the country.
"It's massive for them to be playing out here at the Swansea.com Stadium, it's a privilege and an honour," he said.
"It's a fantastic arena to play football in, and thankfully a lot of us have had the opportunity to do it.
"For some of the boys today, it was their first experience playing here and I think they really enjoyed it."