Kris O'Leary | The young lads acquitted themselves really well
8th September 2021
Under-21s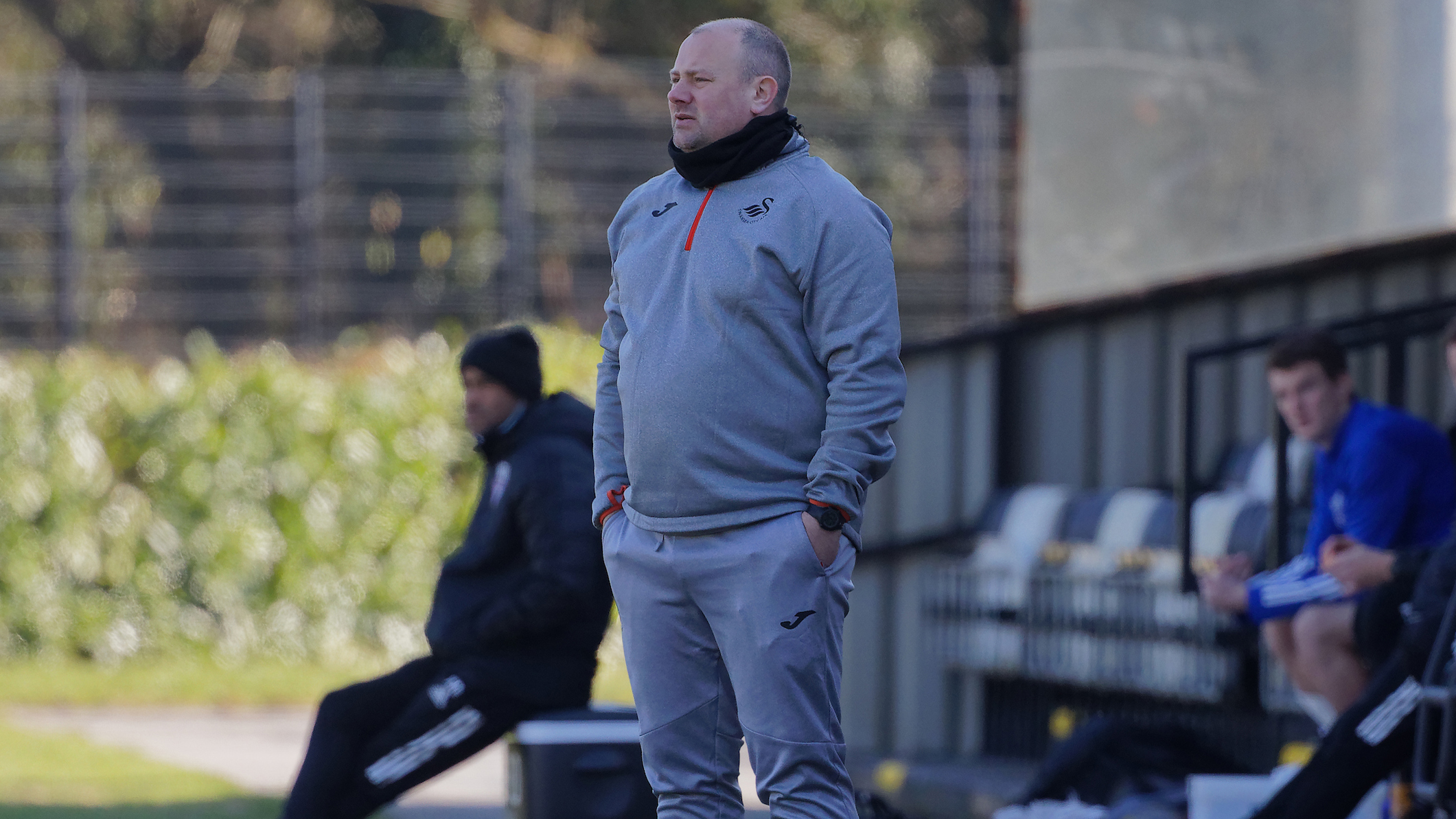 Swansea Under-23s coach Kris O'Leary was proud of his side's efforts in their 1-1 draw with Exeter City Under-23s in the Premier League Cup.
The Swans shared the spoils in their tournament and season opener; taking the lead through a fine goal from Dylan Morgan, before Callum Rowe levelled for the hosts.
The visitors – missing a number of players due to international call-ups - fielded a youthful side at St James Park, against a home side who included a number of players with first-team experience in their line-up.
And O'Leary was impressed with the performance from the young Swans.
"We dominated decent parts of the game and it was a very different game then what the boys have come up against before," said O'Leary.
"It was a really enjoyable game, there were three or four 16-year-olds in our team tonight and I thought they played really well.
"We expected them to have an experienced team, we had a couple of boys playing out of position due to international call ups and the 16-year-old boys adapted really well.
"Not many of them get the chance to come and play on a first-team pitch, in a cup game under the lights – they are all contributing factors but overall, I think they handled themselves really well.
"It has been four weeks since our last friendly so it's been a long time, that's pretty much an off season, so credit to the performance staff for how they got us through the 90 minutes against a big physical side."
Morgan gave Swansea the lead with an excellent tricky run and a spectacular curling effort from the edge of the box.
O'Leary was happy with the way Morgan looked to express himself on the pitch, and wants him to keep that as part of his game.
"He's got that in his locker and that's the sort of player we brought in, he caught the eye when he came in on trial and there's this raw edge to him that you don't want to coach out of him, you want him to play and adapt the tactical side of his game," added O'Leary.
"We know he's a great kid, when he earned his contract you could see in his eyes the delight, and those are the kids that you look at and you think, 'well done, you deserve it' and you want to work with.
"Thankfully we've got a group of young men here who are really receptive to the work we put in and as a group are fantastic to work with."
O'Leary's side kick off their league campaign on Monday as they travel to Hull City in the Professional Development League.