Kristian O'Leary | We could play a different way to get results, but that will not create first-team players
2nd January 2022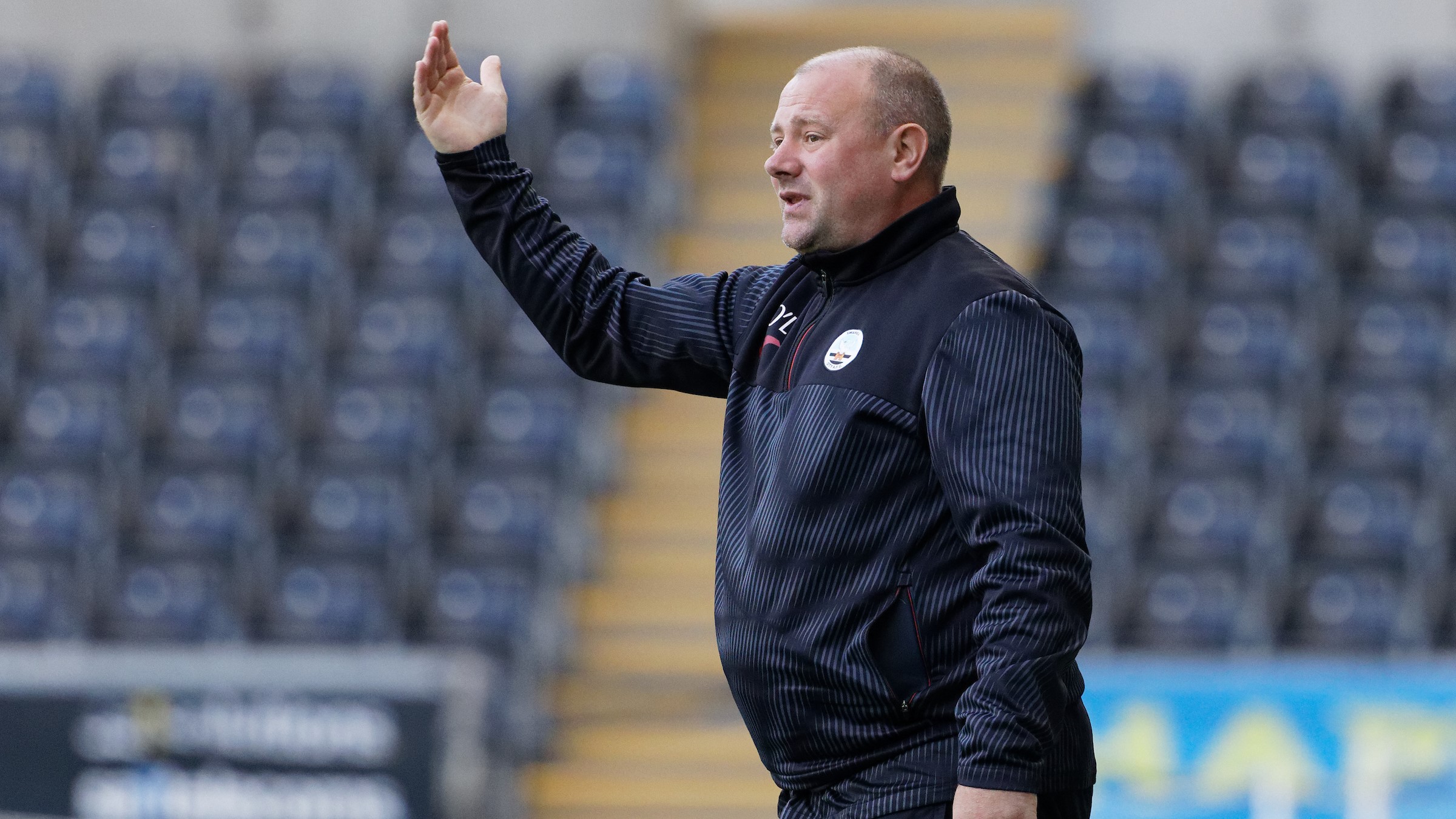 Having become immersed in the importance of results during his playing career, Kristian O'Leary now has a very different focus as a coach.
O'Leary has been a superb servant of Swansea City, making 334 appearances over a 15-year stint that took in everything from the battle for Football League survival, to promotions, play-off finals and FAW Premier Cup success.
Returning to the club as a coach in 2012, he would be part of Garry Monk's staff as the Swans secured a best Premier League finish - and second-highest league placing in Swansea history - of eighth during the 2014-15 season. 
Guiding Swansea City Under-23s this season, having rejoined the club early in 2021, O'Leary has progress rather than points at the forefront of his mind.
"Football is a results business at the senior end, and everyone likes winning. But, ultimately, you have to take a step back from that at this level and understand what our role is within the club – that's to develop players," says O'Leary.
"That's what the club has done for many years. We've always had a core of players within the first-team squad that have come through the system. It's our job to continue that."
O'Leary's remit is, as he points out, not to add silverware to the academy's trophy cabinet, but to nurture players and prepare them for a potential promotion into Russell Martin's first-team squad.
While results have been hard to come by this season – there have been three wins and two draws from 12 Professional Development League South fixtures - O'Leary is pleased with the progress his squad is making.
It is a squad that had a major overhaul in the summer with a string of new faces – many as young as 16 – given a chance of developing with the under-23s.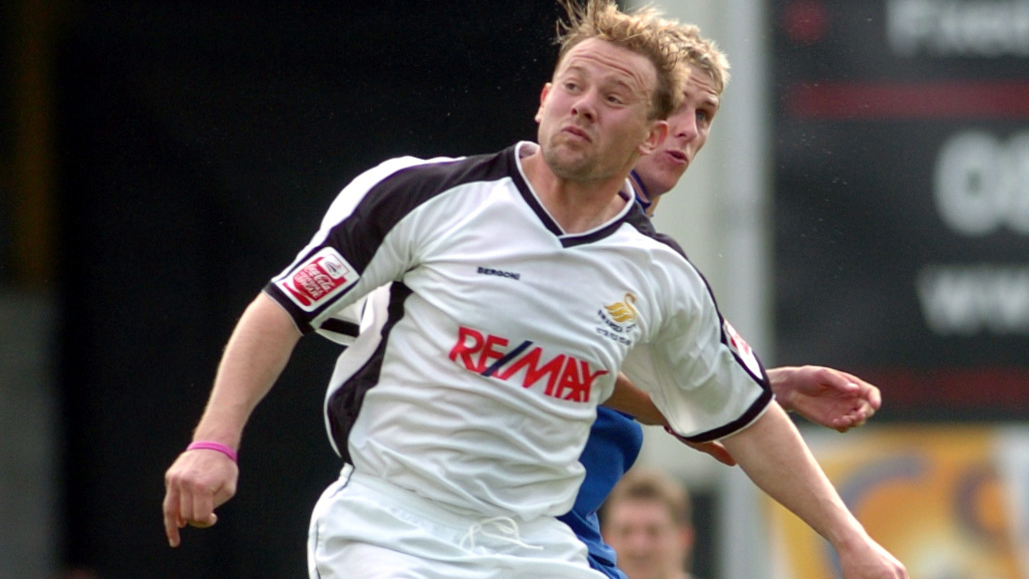 It has not been straightforward, which O'Leary expects given the particularly young, raw talent he has at his disposal. But that is a challenge that whets his appetite.
For he was a player that enjoyed a long career at "his club", as he calls it, having quickly progressed from a talent on schoolboy forms to a member of the first team.
So, he is more familiar to what his current players are going through than most.
While he believes results have not quite rewarded his players' performances so far this season, the signs are encouraging.
"At the start of the season we had pretty much a brand new team. It took time for them to settle in, but I can't question their attitude and application. Even when things haven't gone our way, those principles were always strong and that will stand these players in good stead for the future," O'Leary points out.
"We've predominantly been 4-3-3 here – with variations of that system – but when Russell came in, he invited me into a first-team meeting and he showed us how he did things at MK Dons and that's how we'd do things here. I went in as a coach and came out excited as a fan!
"The under-23s can't play a different way to the first-team, because the transition would be difficult.
"So there were challenges there and I think the players have adapted very well. In general, the performances - barring one or two games - have been very good. We've been punished by individual errors and collective mistakes. We've got to do our utmost to ensure a mistake isn't followed by a mistake, but unfortunately these things happen at this level.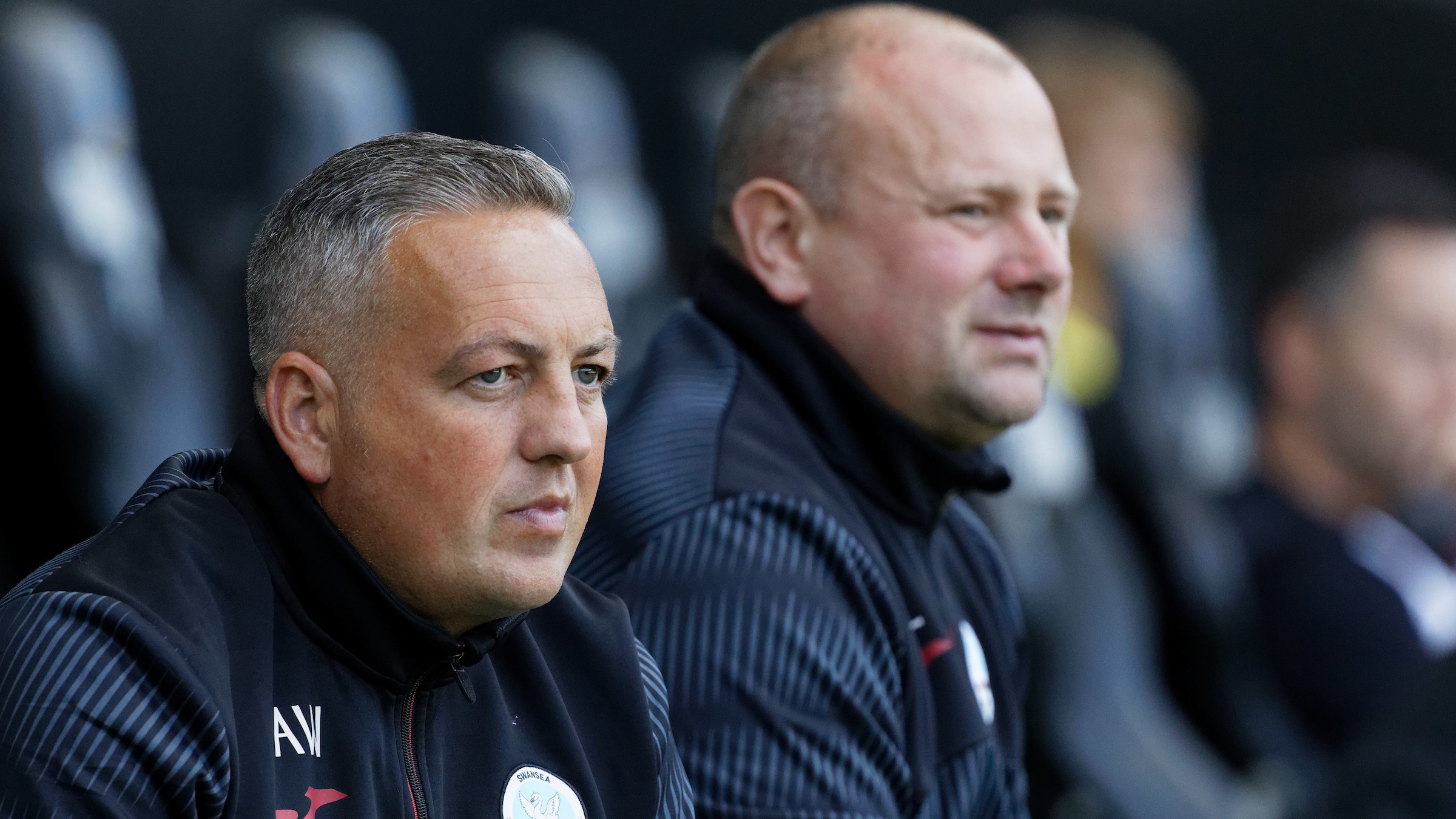 "Generally, we are happy with the way things are going. Speaking to people from other clubs and associations who watch us play, they are excited by what they see.
"We have a clear philosophy here, and the age groups must follow the first team. It simply wouldn't work otherwise.
"We can win a game by sitting back, soaking up the pressure and hitting teams on the counter and the results would look better. But that's not going to help our players get into our first team. There's no point playing that way.
"We have to expose them to the challenges and demands that will help them progress into the first team. I am in constant dialogue with Russell. We are on the same page.
"The players will learn a heck of a lot from being exposed to these things. It's not comfortable at times, but it will serve them well.
"We are enjoying 70 per cent of possession in games, more shots on target, but have lost games. Individual errors have cost us, while we need to be better in both boxes. Our job is to improve that. "You don't tend to see those kind of numbers at this level, though, so it's helping our players in terms of the way the first-team play.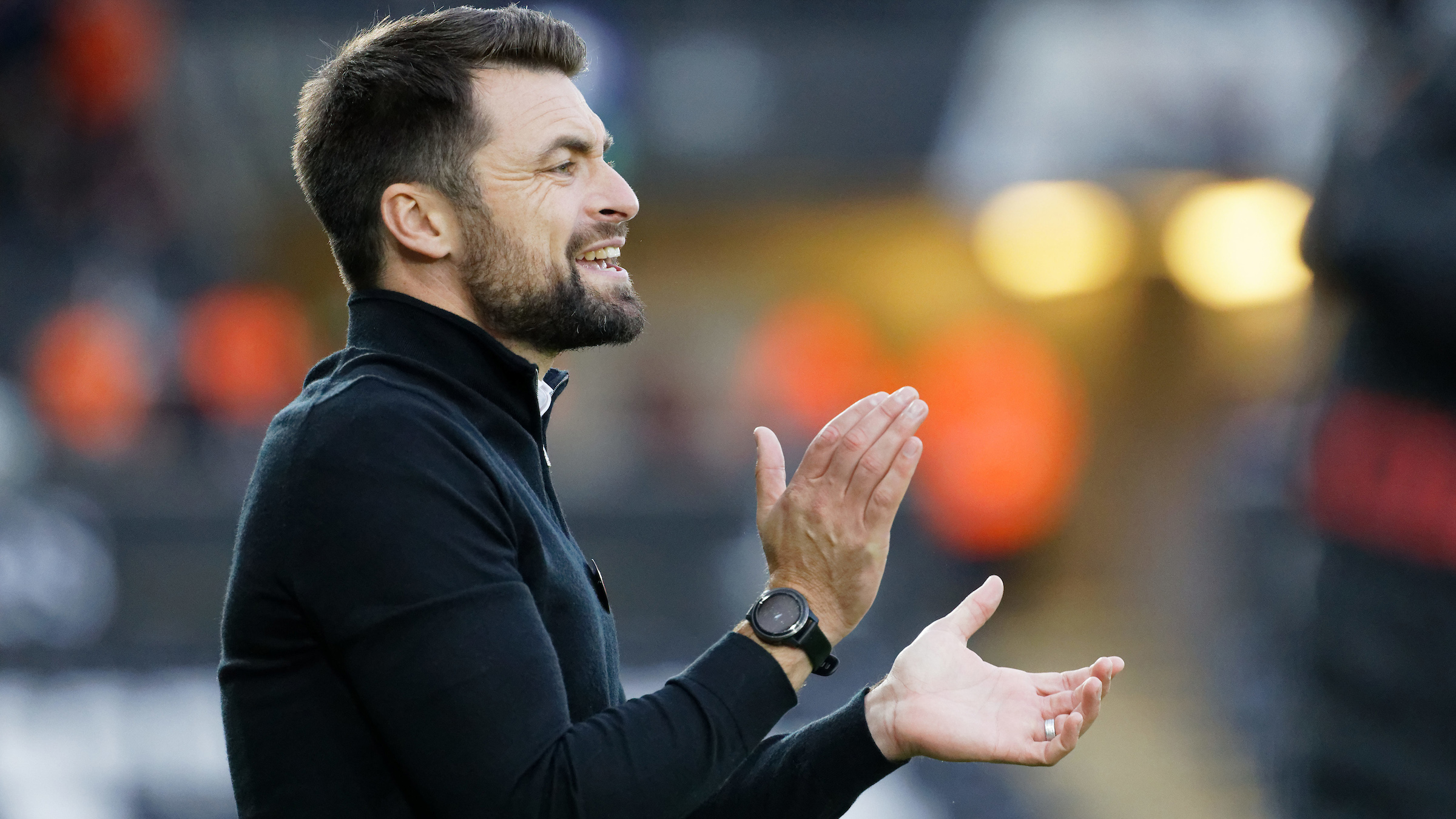 "We've got a young group playing at under-23 level. We have lads who are 16, 17, 18 and 19 playing, while our oldest is 20. So there is a lot of potential and learning on offer here."
Learning is very much a big part of the under-23s' agenda – both on and off the pitch.
O'Leary is a coach that likes to think outside of the box, and counts on his experience both as a player and now as a coach to help his squad improve.
"We do a lot of work individually and collectively with the players," O'Leary adds. "We put the onus back on the players to give us some feedback.
"We'll show them game and training situations from the first team and ask them to show us five good and bad actions. We'll discuss that and it's great from a coaching perspective because you get their thought process. For them, it gives them something different other than the technical ability they have got.
"I strongly believe that we have a group of players who can be successful, but it takes time. I said last year when I came back to the club that we have to build it back up. From 2012, when the under-21s originally started at the club, it took a few years to get those lads through – players like Connor Roberts, Josh Sheehan, Liam Shephard went on to have good careers.
"But time is key at this level. Nothing is solved overnight, there is a lot of hard work ahead."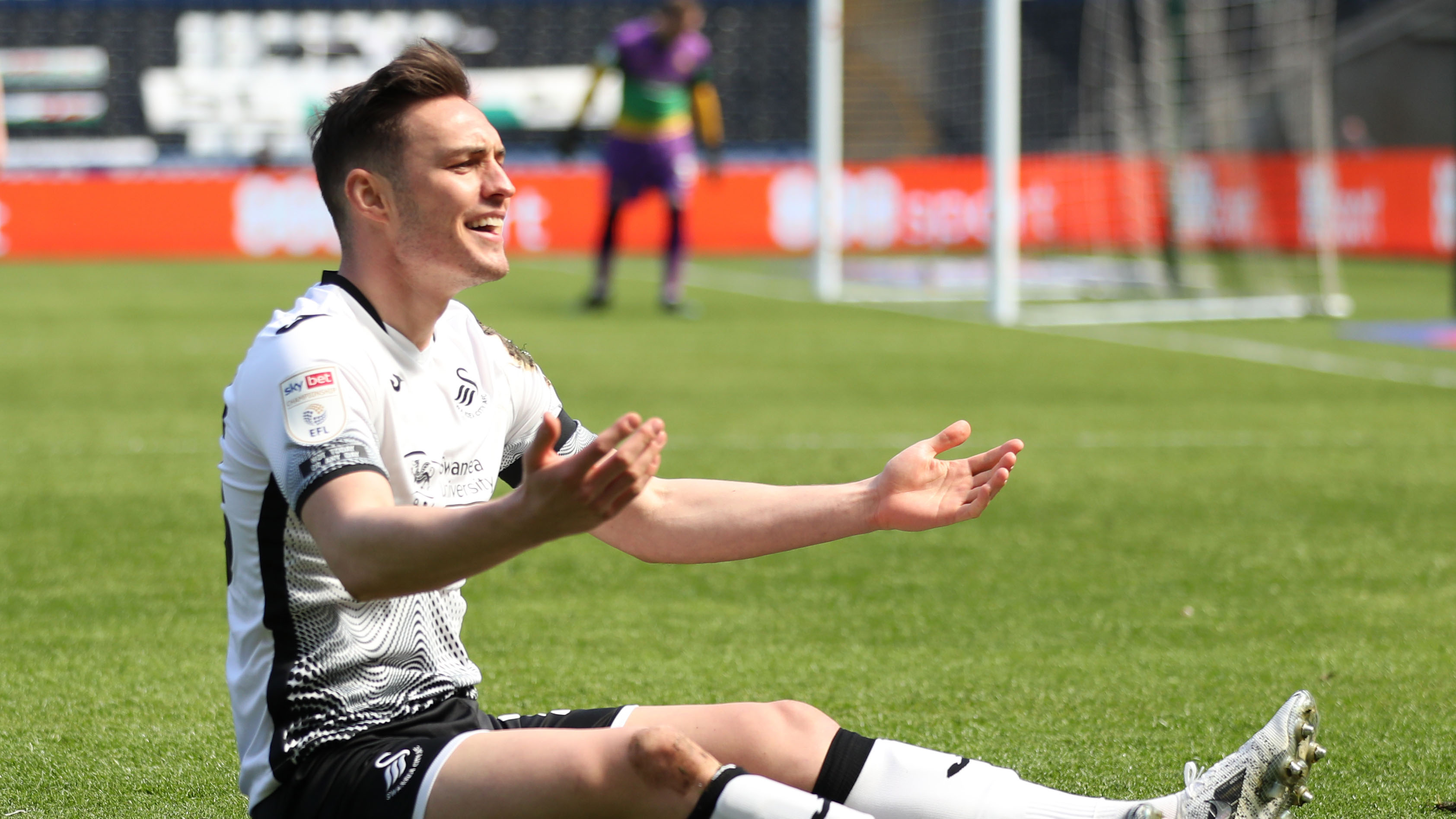 Part of that hard work has been aligning the under-23s with the philosophy put in place by Martin following his appointment as first-team head coach last summer.
And, he feels, there are clear signs that his young players are making the right steps.
"We are not here to win leagues. If we won the league then it would be fantastic and it would mean we would have an exceptional team – but how many teams win a league and get all 11 players into the first team? It's unrealistic," O'Leary continues.
"Our goal is to get as many players as possible in and around the first team. We've seen that already. Some of our lads are called up to train with the first team.
"Russell has been absolutely fantastic for us. He reminds me of a number of managers we've had at this club who have been very successful.
"He's at every game he can attend, and he asks me for clips of players all the time. He takes time out of his day to watch our games back, and he's very supportive of the ideas we have.
"That gives him an idea of how a particular player could fit into the first team.
"There is a pathway at this club for our players, and that is absolutely massive."