Kyle Naughton | One of Swansea City's quiet, unsung heroes
22nd March 2022
First team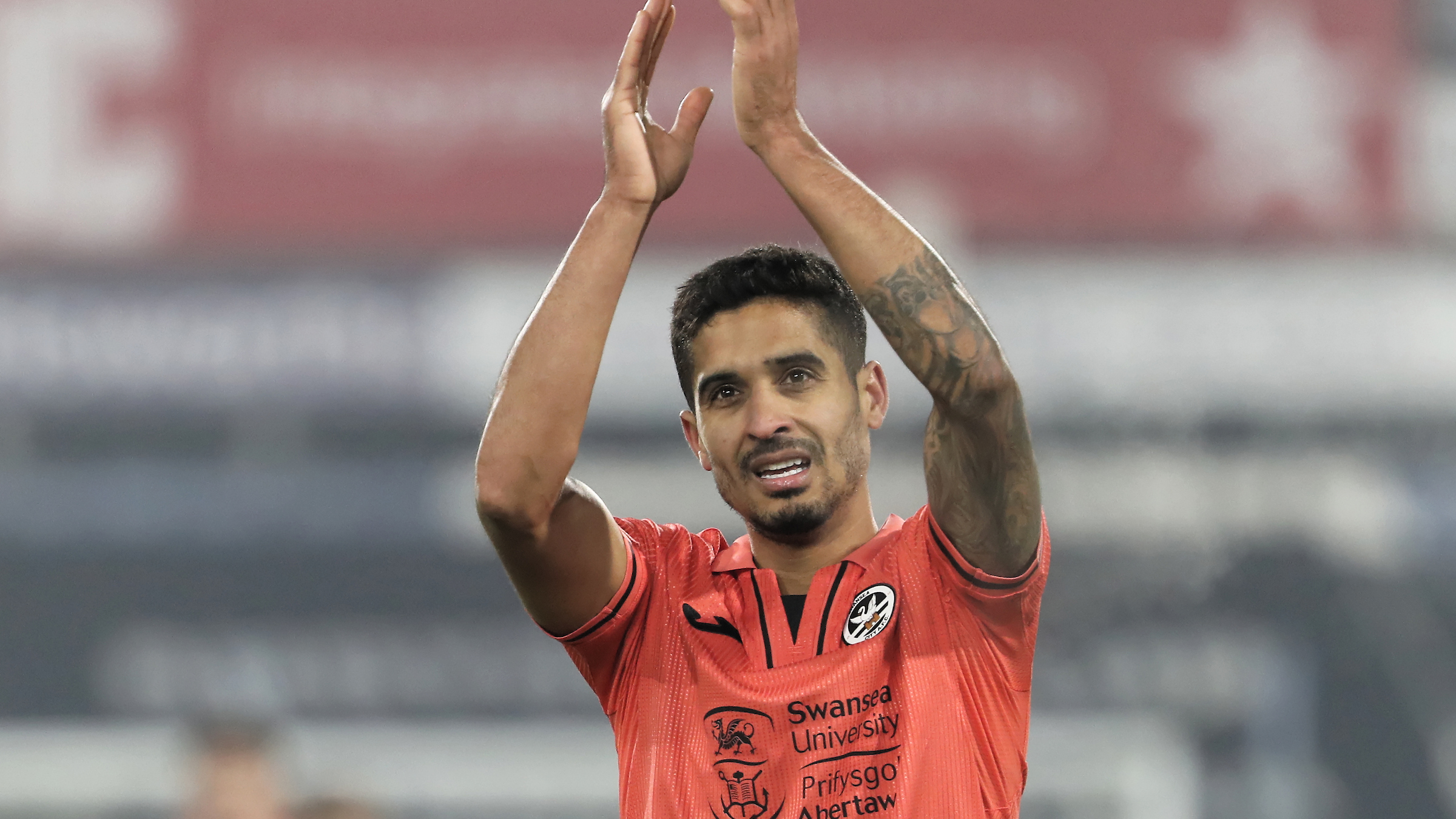 Sometimes when individuals reach a landmark or a milestone, it can be easy to fall into hyperbole or exaggeration. But when it comes to the words of those who know the individual in question, and those who have spent day after day working alongside that person, there can be no doubting their value and sincerity.
That's why, when it comes to Kyle Naughton, it's best to consider the words of a succession of head coaches and team-mates to properly evaluate his impact over seven years and more at Swansea City.
Take this from Swans boss Russell Martin:
"Kyle is an exceptionally gifted footballer. He's such a great person to have and he brings a calmness," he said earlier this season.
"He is one of our cultural architects, and it's important to have experienced players who really believe in what they're doing and what we're doing because it helps the people around him.
"When you have him playing, you have a better Ben Cabango, a better Ryan Manning, a better Flynn Downes, a better Matt Grimes … I could go through the team.
"I think the players will tell you how important he's been for them, and for me as a manager and us as a staff he's been brilliant, because everything we've asked him to do he's been willing to take on.
"Hopefully he's in a system where he can really flourish and really enjoy what he's doing. He's towards the later stage of his career but he's got a lot left to give."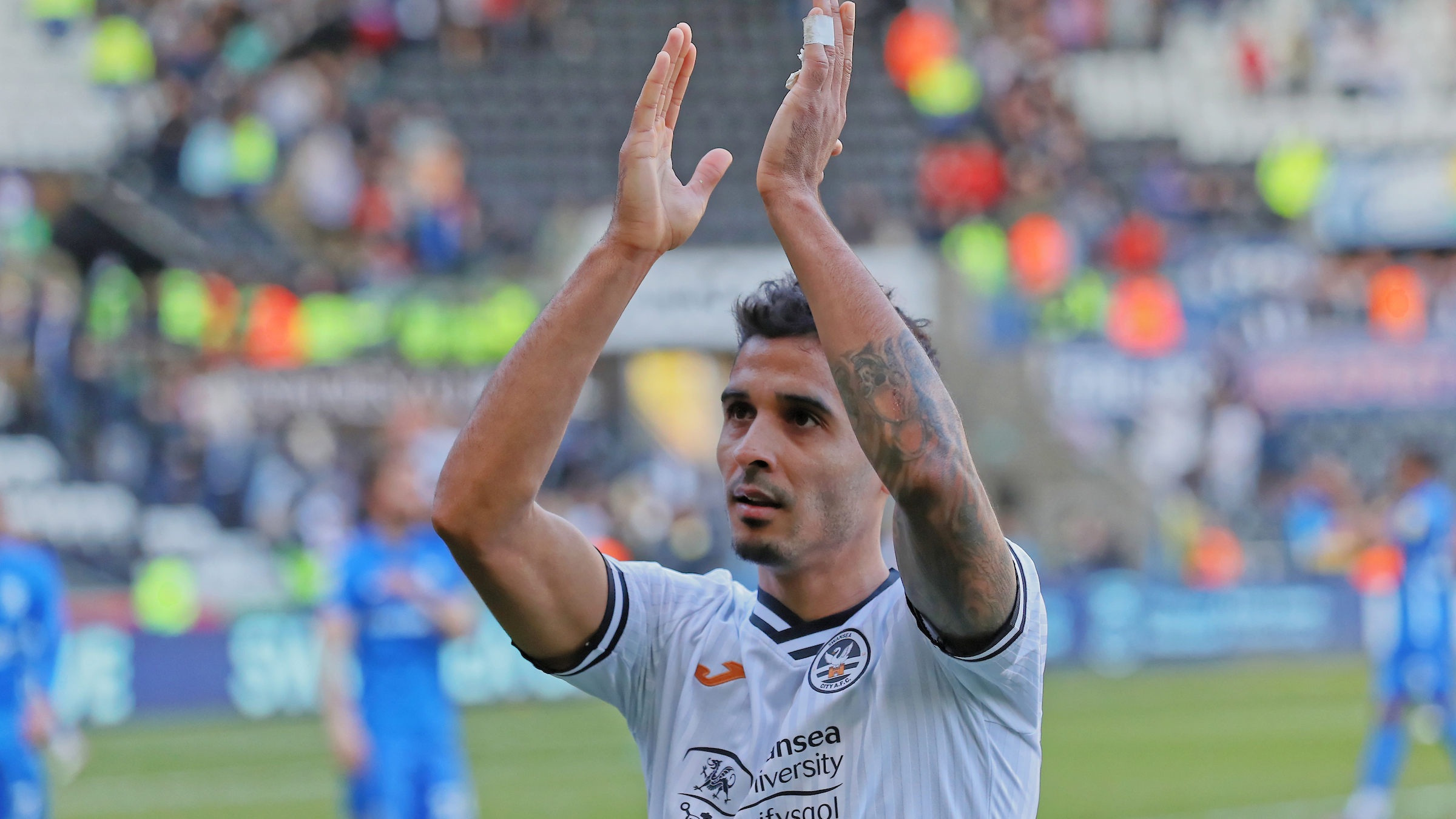 There's also this from former head coach Steve Cooper:
"He is a player that everybody loves - both the footballer that he is and the lad that he is," he said during the closing months of last term.
"He's a wonderful professional, a great guy and a really good player. He can play right-back, right centre-back, can build from the back with the ball, he is a real clever defender and sniffs out danger.
"He never looks flustered and we're really lucky to have him. For an experienced player, he's shown me and the staff a lot of respect in what we're asking him to do, and I couldn't be happier for him. He deserves a lot of credit.
"He's a real role model for the younger boys, particularly in difficult moments. I can't speak highly enough of him because he's just a really good guy and a really good player, it's as simple as that really."
Then you take into account the verdict of team-mates like Wales international Ben Cabango.
"On and off the pitch, he's the same. He's so good to play next to because he's so reliable. People don't understand how good a footballer he is," the defender recently told the club's matchday programme.
"He's calm and collected, he always does the right things and off the pitch.  He's such a good guy and he's funny as well.
"I feel like this season, people are starting to see how good he is because that middle centre back position is a tough role and he does it so well.
"Honestly, he's one of the most technically gifted footballers I've played with. I think it's just his calmness really, there could be five players around him but he'll still find the time to get out of it, it's crazy. He's a wicked player."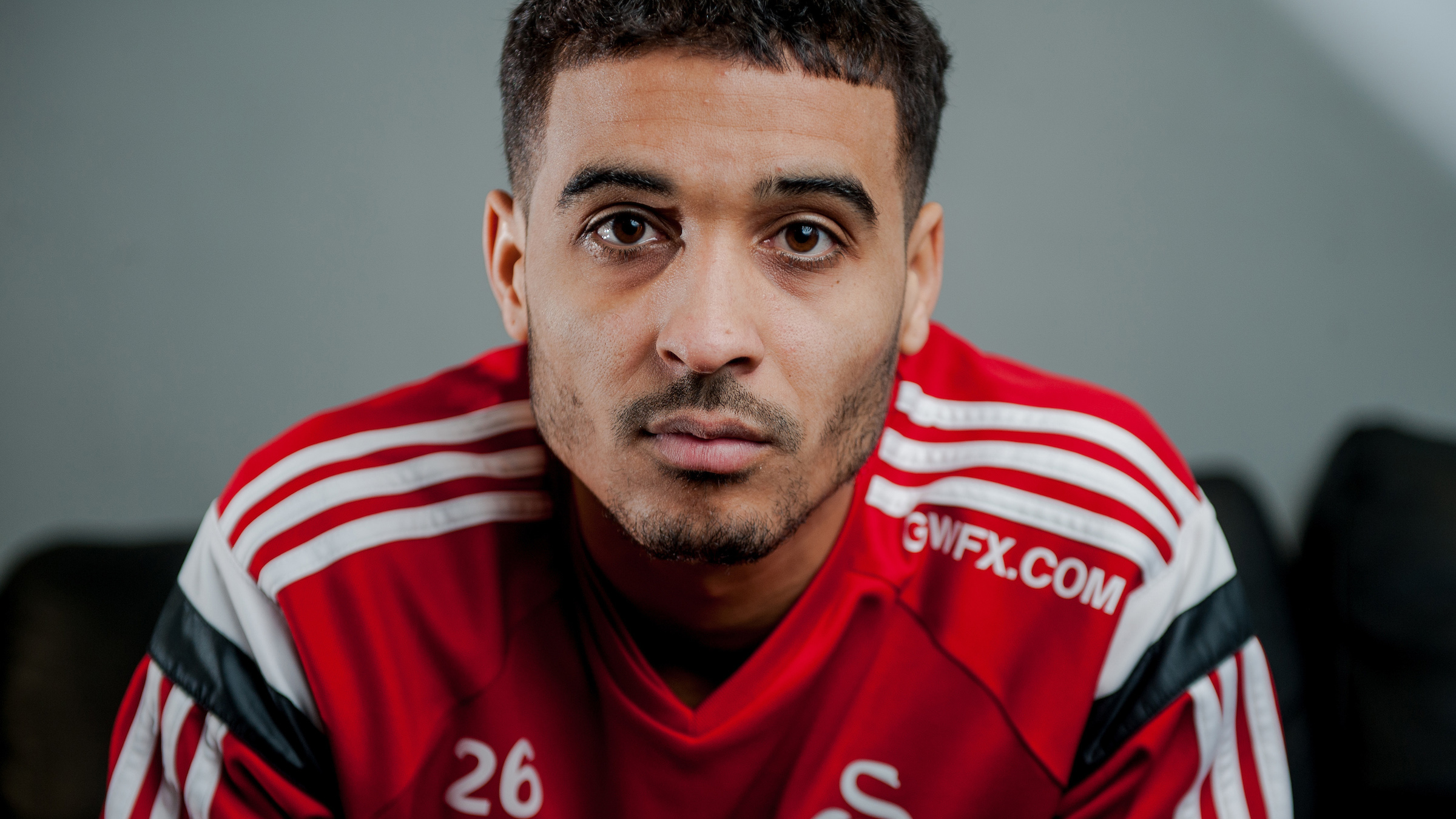 No-one who has observed Naughton's time with the Swans would disagree with any of those sentiments, and there are plenty more where they came from. Take a look back and the likes of Graham Potter, Garry Monk and Paul Clement were all effusive in their praise.
Naughton has been there through good times and bad. Like any player, he has endured ups and downs, but he has emerged from it all as one of the most important players in this young squad.
Along the way he has played at full-back, wing-back, centre-back and even in central midfield. That latter of those positions was fulfilled under Potter a few seasons back, and it was telling that, in an unfamiliar role, Naughton was one of the stand-out performers on those occasions.
Not that any words of acclaim or otherwise would make a difference to Naughton's outlook.
He is not someone to seek the limelight, he is not someone who would want to make a fuss. But he is a committed professional who goes about his work quietly but highly effectively.
A quick look at his statistics for this season underline the point, but more on those later.
The former England Under-21 international first arrived in SA1 in January of 2015, during a season that would prove the high-water mark in terms of Premier League points accumulated and position finished as Monk's side ended that campaign eighth.
But the years to follow would bring more adversity and struggle. Naughton would help the Swans escape trouble in 2016 and 2017, notably scoring his first goal for the club in a victory at Sunderland which completed 'The Great Escape' under Paul Clement.
Sadly, there was no reprieve in 2018, with Naughton among those to suffer the pain of relegation.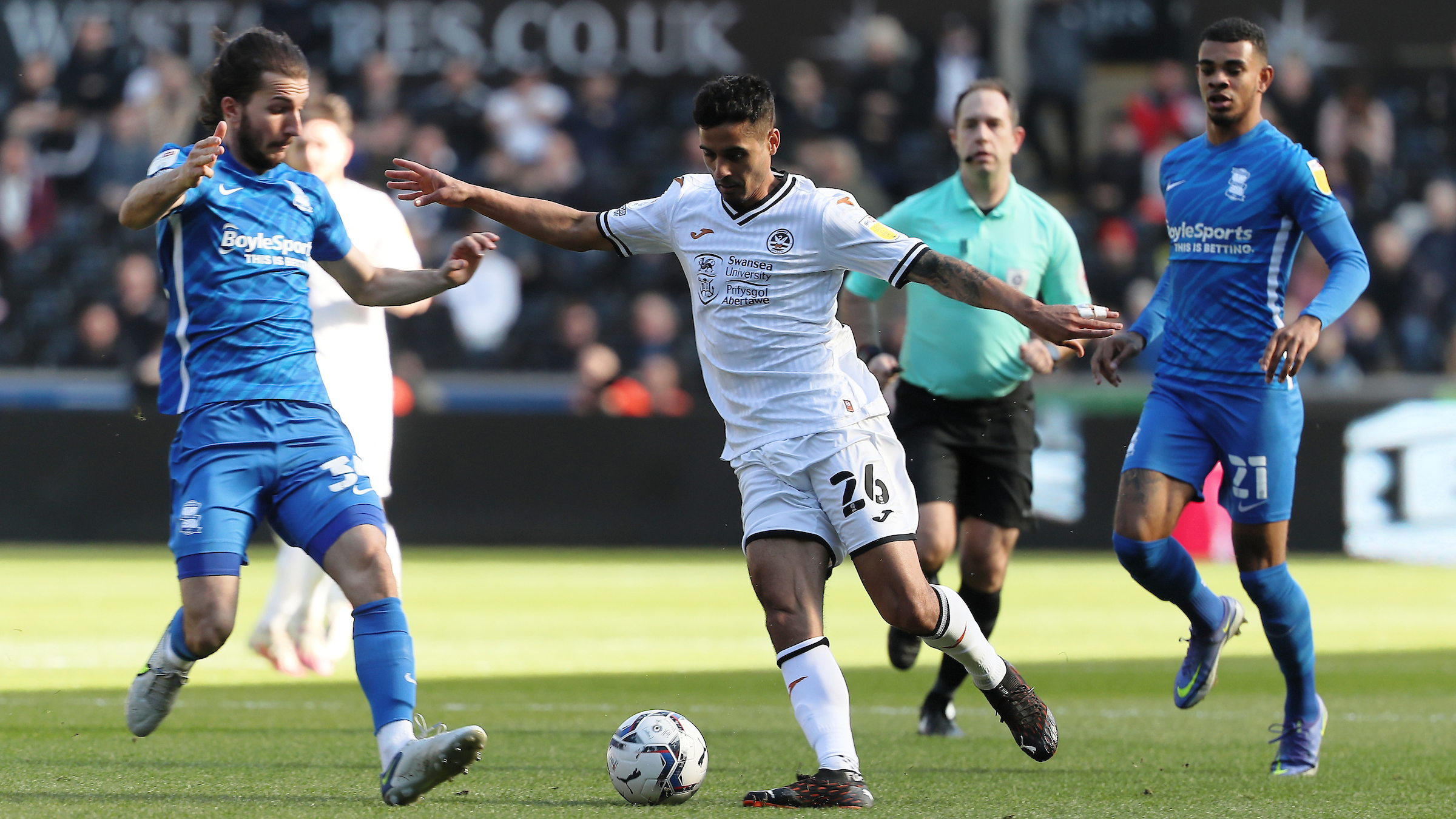 It was no surprise that confidence took a major hit for a number of players during this period, but the change of coach and a commitment to an enterprising, possession-based style of play was right up Naughton's street.
He embraced the opportunity of a fresh start and fresh ideas, and he was on the scoresheet in a memorable come-from-behind win at Millwall for the 10-man Swans.
His stint in midfield followed soon after, and it is no coincidence that he has been a trusted regular under Potter's immediate successors Cooper and Martin.
This season has seen Naughton continued to develop and evolve. His ability on the ball saw him handed the key position as the middle centre-back in a three-man backline.
With the responsibility of building attacks, and attracting the opposition press, Naughton has thrived and the statistics are telling.
Among Championship centre-backs, he is the clear leader when it comes to the total number of passes played and pass accuracy, and that is also the case for forward passes played and forward pass accuracy.
He averages eight passes per game (Naughton currently averages 80 successful passes a game) more than the next best tally, which is owned by Fulham's Tim Ream.
His pass accuracy is a mightily impressive 91.4 per cent, but arguably the most revealing indicator of Naughton's influence comes when you break down how Swansea fare with him compared to when he is absent.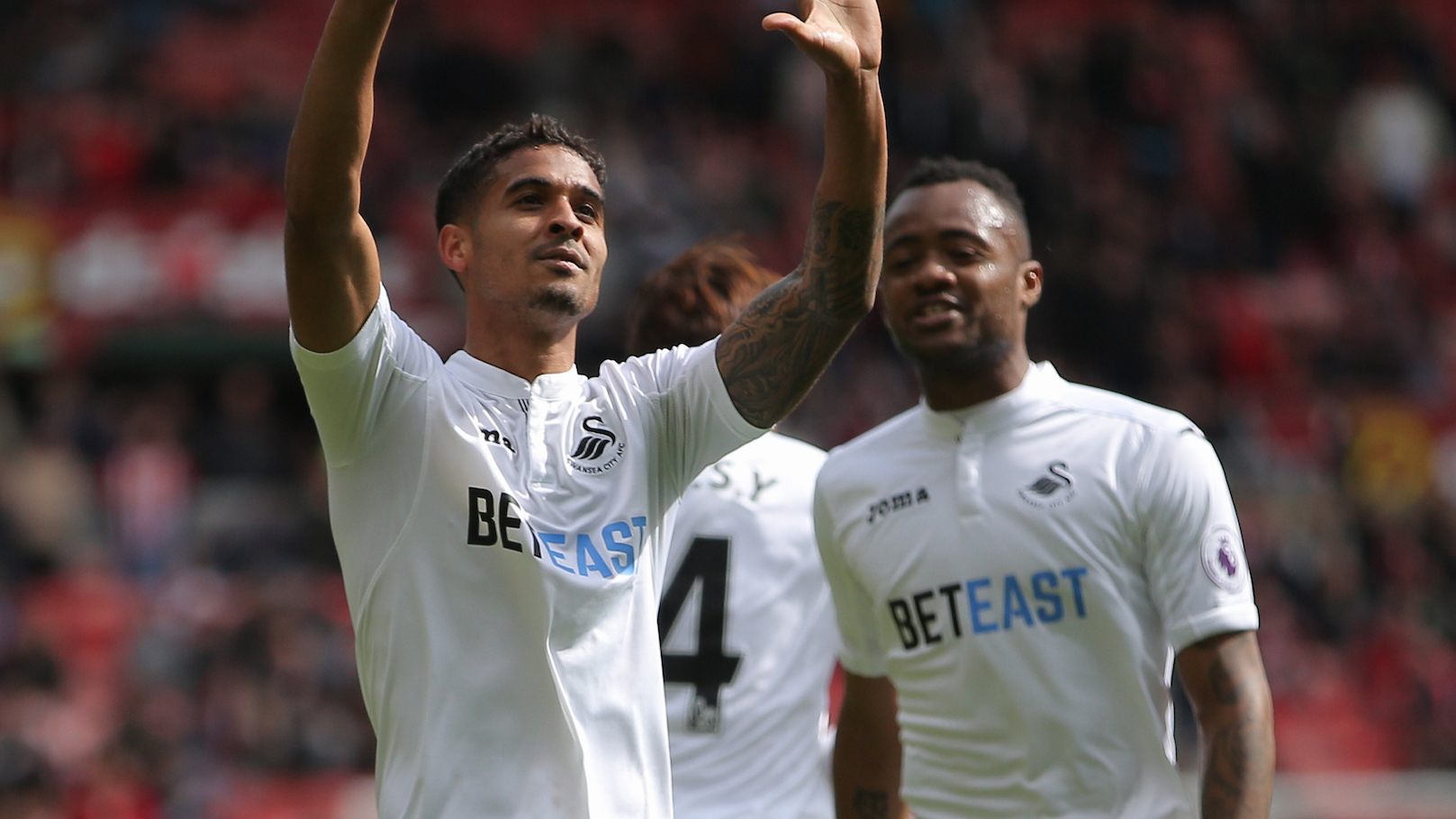 Prior to Saturday's game against Birmingham, Naughton had featured in 24 of Swansea's 35 Championship games this term.
Martin's side enjoy a win percentage of 39 when he plays; a figure which drops to just 23 per cent when the 33-year-old is unavailable.
Swansea keep a clean sheet 43 per cent of the time when Naughton plays, but only 27 per cent of the time without him.
They average 1.48 points per game with Naughton, but only 0.91 without, while the number of goals conceded climbs from 1.2 per game to 1.9 per game when the defender is missing.
But the facts and figures only tell you so much, what is not in doubt is the tangible difference Naughton has made to Swansea City.
And, if Martin gets his way, there's plenty more still to come.