Kyle Naughton | We need to find the end product and results will come
11th August 2022
First team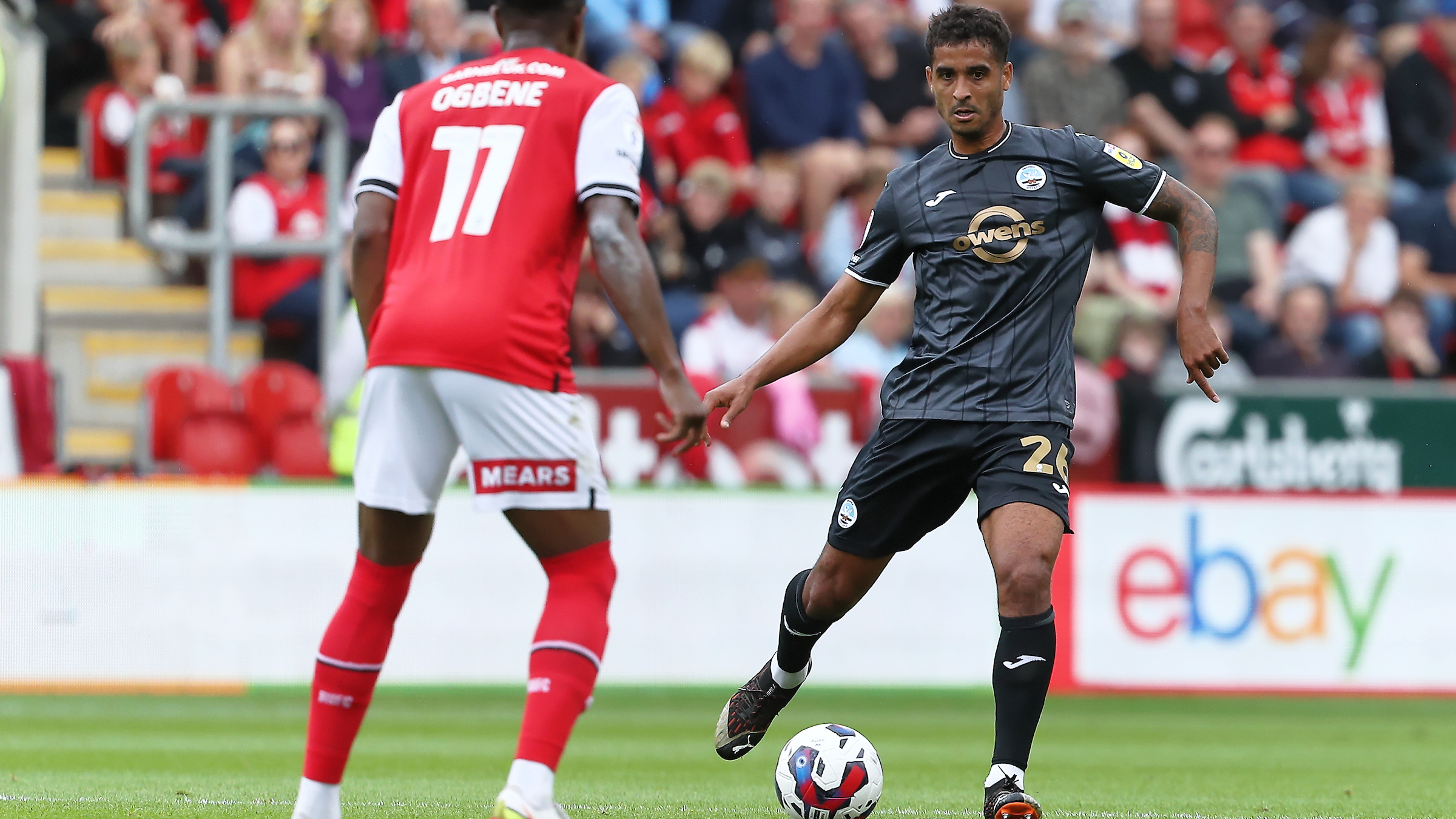 Kyle Naughton has every confidence Swansea City will start to turn performances into results and find a ruthless edge in both boxes.
The Swans head to Blackpool on the weekend looking for a first win of the 2022-23 season, having been frustrated not to make the most of positive showings against Rotherham in the league and Oxford in the EFL Cup.
They also enjoyed the lion's share of the ball against Blackburn, but were punished by a clinical Rovers' side.
But a long haul remains ahead with 44 Championship games still to go, and defender Naughton – who has been among those to thrive under Russell Martin's stewardship – is sure results will soon come Swansea's way.
"It's early days, we are working hard and there is still a very long way to go into the season," said the centre-half.
"We believe we can win games and be successful playing this style of football, that's definitely the case.
"Since the gaffer has come in I have enjoyed playing this style of football more than anything I have before.
"I love it. The amount of ball we have allows you to be what you wanted to be growing up. You want to be a footballer enjoying the ball; this style allows you to be a footballer.
"I am fully with it, and I know everyone else is too, and that's why you get players wanting to come here.
"You speak to some lads from other teams after games and they are telling us they find it hard to play against.
"We just need to finish teams off and find the end product to performances.
"We are looking to keep the ball, we are patient in possession and that means waiting for the right opportunity.
"There are times when we are waiting for a trigger or movement to play at the right time. That is how we play, I speak to a lot of people who tell me they enjoy it, and I certainly enjoy being part of a side playing this way."