Lee Trundle | One to Eleven
2nd June 2020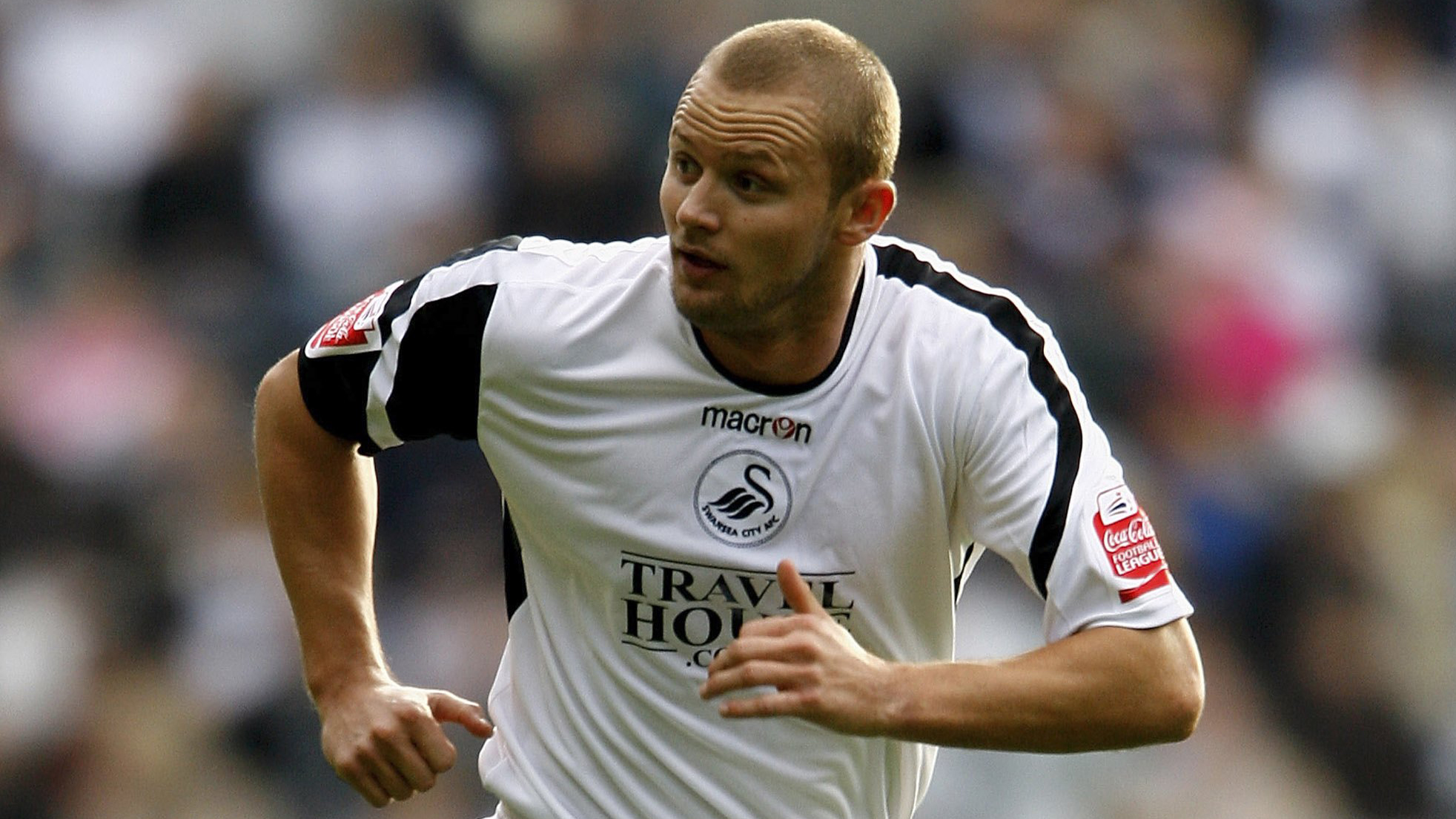 In a new feature, current and former Swansea City players turn manager and pick an XI from those they have played with and against. Next up is Swans legend, Lee Trundle.
Here, the former striker has chosen to pick his side from players he played alongside at Swansea City, Bristol City and Leeds United.
Lee Trundle's One to Eleven
Formation: 4-4-2
GOALKEEPER: ROGER FREESTONE
I'm going to go with Roger Freestone in goal. I've played with some really good keepers throughout my career, including Adriano Basso at Bristol City, who was great. But for what Roger did and the legend he is at our club, I'm going to give it to him.
LEFT-BACK: KEVIN AUSTIN
Left-back has to be Big Kev Austin. He wasn't loud and he wasn't a shouter but he was someone that you respected. When he was out on the pitch you trusted him and knew you were safe. I've never seen a man shield the ball out from the halfway line and the winger unable to get past him. He was just so strong and a great guy to go with it,so Kev gets my shout.
CENTRE-BACK: GARRY MONK
Monks came into the team and was a leader and a great character off the pitch. He was a really funny lad who was great to have around the dressing room with the boys. You knew he was always going to give 100% every game and I can't remember him ever having a bad game, he was always consistent.
CENTRE-BACK: ASHLEY WILLIAMS
I think what Ash has done for both club and country is brilliant. He played a massive part in the club's rise to the Premier League and for me he then became one of the best defenders in the Premier League and did great things with Wales too.
RIGHT-BACK: ALAN TATE
We've had some great right-backs including Angel Rangel, but I played more games alongside Tatey. A great player who loves the football club and he was great off the pitch too, you could always have a good laugh with him.  
LEFT MIDFIELDER: ANDY ROBINSON
Robbo was a great character to have in the dressing room, he was someone who could have a laugh but he was also someone who could be fiery. He'd be firing people up and getting into arguments so you could really tell he cared about the club.
He had great ability too and was great with both his feet and, as a character, he was a winner. To have a player like that who is a winner and had the ability to go along with it, that's an easy one for me.
CENTRAL MIDFIELDER: FABIAN DELPH
I played with Fabian at Leeds and you could tell then even as a young kid coming on the scene that he was going to go to the top. To go and play for Manchester City for that many years before moving to Everton, you've got to be a special player to last that long at a club at the top.
CENTRAL MIDFIELDER: DAVID NOBLE
He was at Bristol City with me and the ability he had was unbelievable. With the dead balls and clever play, he was someone that could win a game on his own. If you had him in your team you always knew he was capable of doing something special.
RIGHT MIDFIELDER: LEON BRITTON
In his earlier days he played out wide as a winger and he had tricks and could go past people. In the lower league managers would put him out wide due to his physicality, if he was in the middle he would have got battered up a little bit because you could get away with a lot more in those days.
When he was out wide he used his ability and would set goals up and get penalties. If you look at the Hull game, he got two penalties in that game alone. A brilliant player and for me he is one of the greats who we have had at our football club.
FORWARD: JERMAINE BECKFORD
It's tough to pick forwards but I'm going to go with Jermaine Beckford, who I played with at Leeds. His record was amazing and some of the goals he scored when I was at Leeds with him were unbelievable.
He was great in behind and when he got around the box he could finish from anywhere, long-range or sliding in the six-yard box. He was brilliant and deserves to go in.
FORWARD: JAMES THOMAS
What Tommo did for the football club and how composed he was in the Hull game was outstanding. But even in the games leading up to that, he scored important goals to keep us in the Football League ,and without him you would never have our football club where it is now.
If we'd gone into non-league who knows what would have happened. He is one of the top legends of the football club, so I'll finish off with Tommo.