Leon Britton looks to build again after decade of magical memories
1st January 2020
Club
Club legend Leon Britton is determined to help create many more magical memories in the 2020s after a decade to remember at Swansea City.
While the club may have suffered relegation from the Premier League in 2018, Britton believes the last 10 years produced a host of highs that the Jack Army should remain extremely proud of.
A key performer himself on the pitch across the decade, Britton now wears the sporting director's hat in a bid to help guide the club through a tough transitional period following relegation two seasons ago.
"When you look back across the decade, it's unbelievable really what we achieved for a club our size,'' said Britton.
"We started 2010 in the Championship. What followed was a play-off final triumph at Wembley; promotion to the Premier League, not just for one season but seven; we won the League Cup, the club's first major piece of silverware; and enjoyed a great experience competing in the Europa League.
"Some of the victories along the way against some huge clubs really were amazing.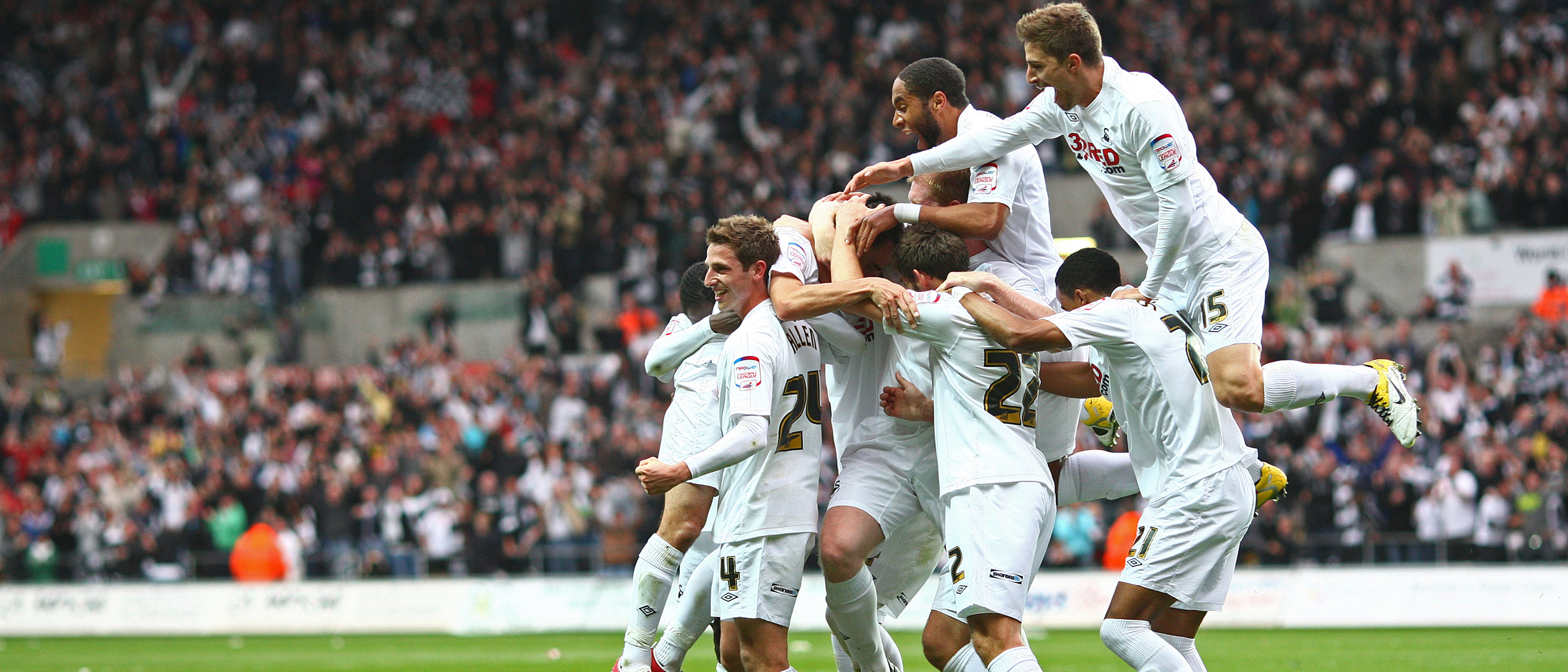 "Obviously those highs were eventually countered by a relegation low, which was extremely disappointing, but you can't forget the highs we all enjoyed.
"Now, because we've had to take a massive financial hit, we've had to press the reset button on and off the pitch. It's a massive transitional period for Swansea City as a football club.''
Britton is at the forefront of that transition as he works closely with head coach Steve Cooper, chairman Trevor Birch and head of recruitment Andy Scott shaping the future direction of the team and the club.
After pushing the reset button last season, he sees it as a rebuilding process, and one which is going to take time.
"We all have to be patient,'' added Britton. "We are building a new recruitment structure, but it will take time if we want to get it right for the long-term benefit of the club and the community.
"The work we've been doing on recruitment won't kick in across this January transfer window because it's difficult for a number of reasons. The target is firmly on the summer window.''
Britton also believes that Cooper is the man to lead that transition after being impressed with his work since his arrival in the summer.
"Steve is trying to implement a style through transition, but again that takes time and patience,'' he added. "If you remember, it was the same for Graham Potter for the first half of last season.
"Every club goes through it during the football cycle. Look at the likes of Manchester United, for example, they have been going through that period as well. They still are – and they are a huge club on a global scale.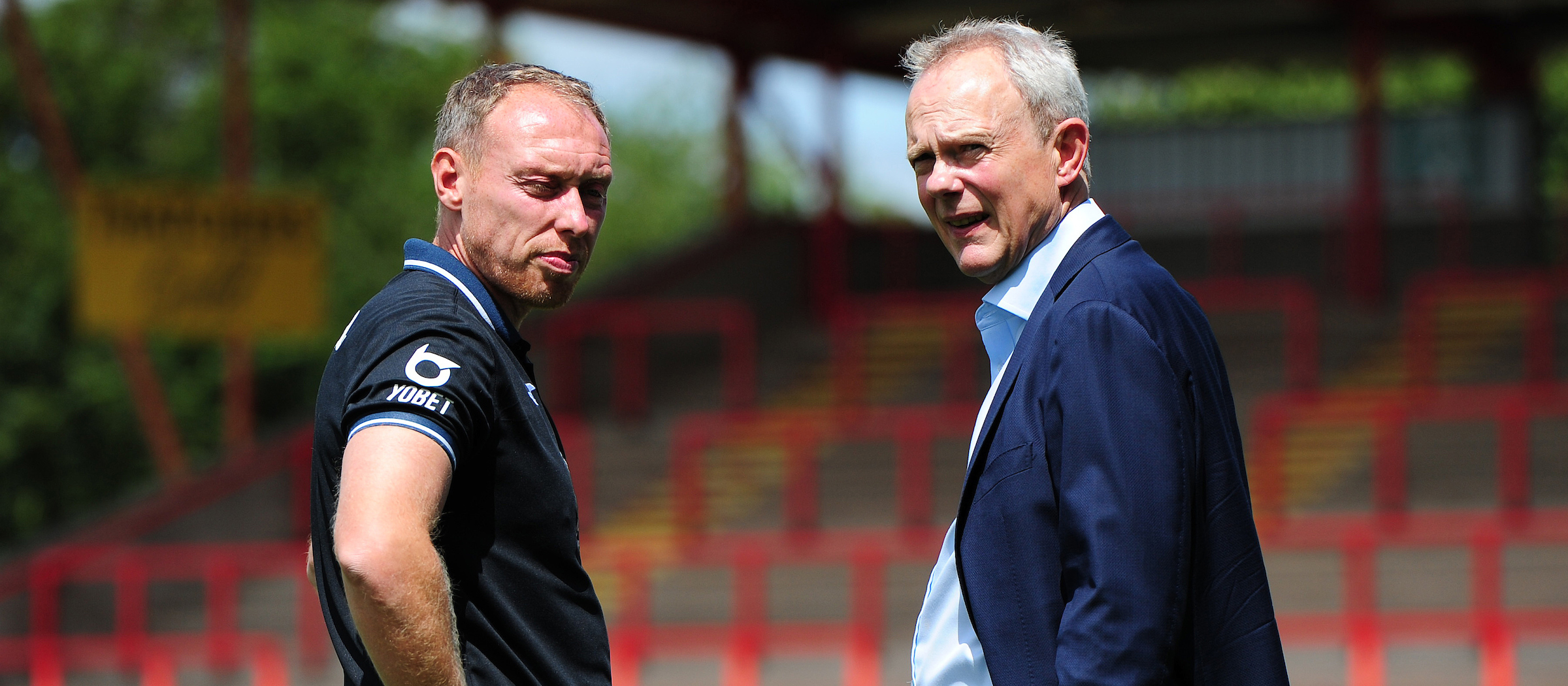 "Over the last 10 years just look at the big clubs that have been relegated from the Premier League and struggled to adapt.
"Sheffield United, Leeds, Southampton, Sunderland and Sheffield Wednesday, plus others, have all had trouble in stabilising themselves during the transition and have slipped through the Championship into League One.
"We are going through it now and hope to come out the other side better and stronger for the future so we can create more magical memories."
Britton added: "We lost the goals of Oli McBurnie and Dan James, plus his pace, in the summer and finances are such following relegation that you can't just go out and buy replacements.
"Expectations were probably raised as well because we had such a good start to the season, especially on the road where we were unbeaten until the beginning of December.
"We went through a tough run at home though, which wasn't easy because that's where the fans hope to see you at your best. That's where you want to impress because that's where the majority of fans watch you perform, rather than away.''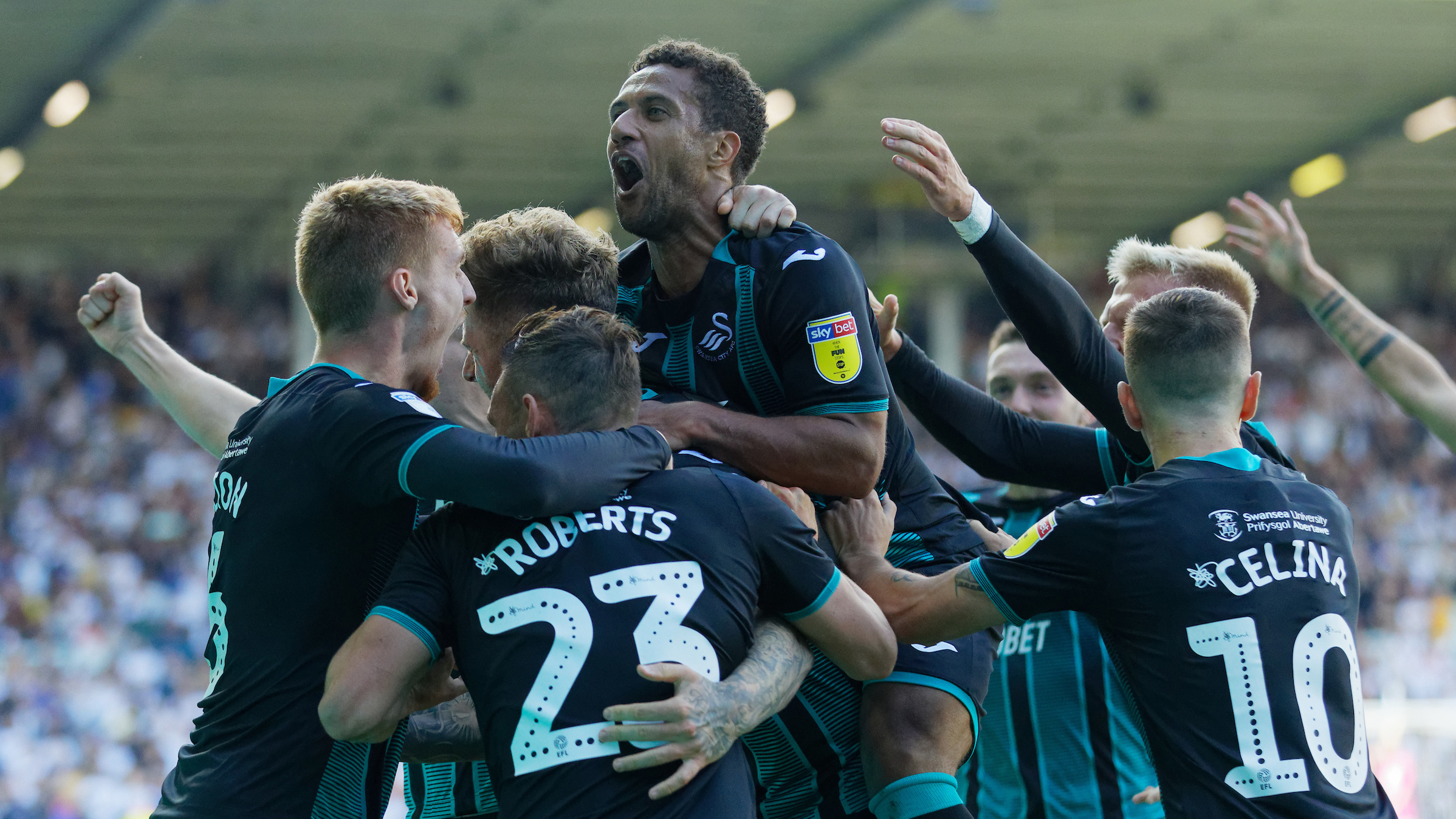 Britton points to plenty of positives though with a host of young players making their first-team debuts over the last 18 months.
"We also shouldn't forget, in the last couple of games, how young our back four and goalkeeper are," he added.
And the stats so far also point to net gains in relation to the league rankings with the Swans fourth in the division on successful passes; third in the number of passes in the final third; fifth on set-piece goals scored; second in fewest set-piece goals conceded (when they were bottom last season); and third in final third regains.
"When you look at it overall,'' Britton added, "we are five points better off than where we were this time last season with three fewer defeats. We are also just one point off the play-offs, so there is still plenty to play for.
"When you look at how other former Premier League clubs have struggled - and are still struggling to cope - you realise just how difficult it is and how well we are doing relative to others.
"We all want to be better at home and the support of the Jack Army will be vital to achieve that going forward. It's important the fans continue to stick with the team while we work hard behind the scenes to complete the transition process.''