Let's talk menopause in the workplace
25th September 2022
Club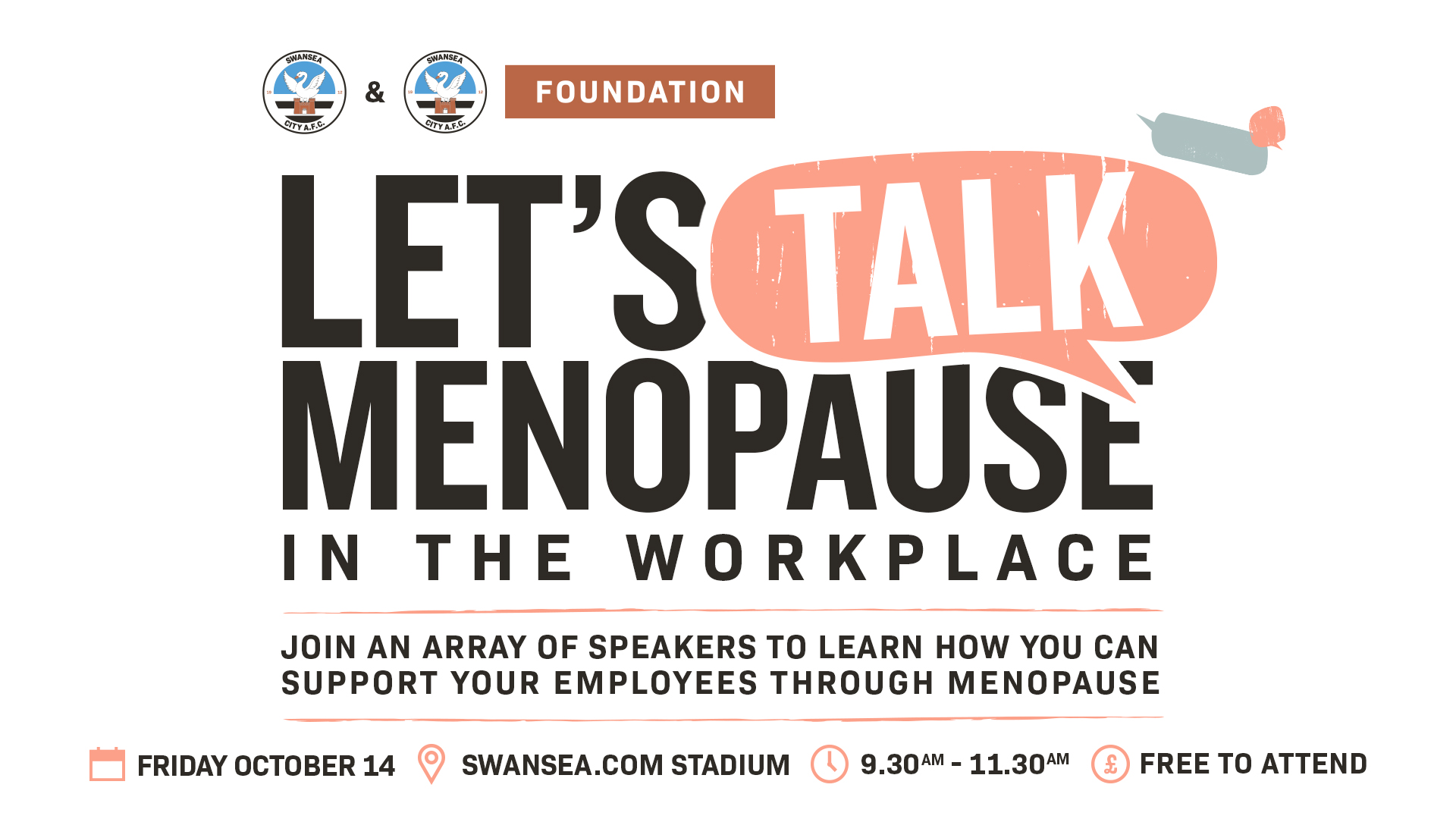 Swansea City is joining with Swansea City AFC Foundation and MP Carolyn Harris to host a free event at the Swansea.com Stadium which will focus on learning and understanding of menopause in the workplace.
The event will take place on October 14 between 9.30am and 11.30am.
Three in four women experience menopause symptoms with one in four having severe symptoms. One in 10 women end up leaving the workforce due to symptoms.
There will be an array of guest speakers who will be able to provide important advice and information for employers to support their employees through menopause.
Earlier this year, Swansea City signed the Menopause in the Workplace Pledge, recognising that menopause can be an issue in the workplace which may mean employees require support and that employees should feel that they can talk about the menopause openly, positively, and respectfully in and should be able to access support and resources if needed.
If you would like to attend the event or would like to find out more, please click the button below to register your interest.