Liam Cullen | From the age of eight, representing this club has always been serious business
15th December 2020
First team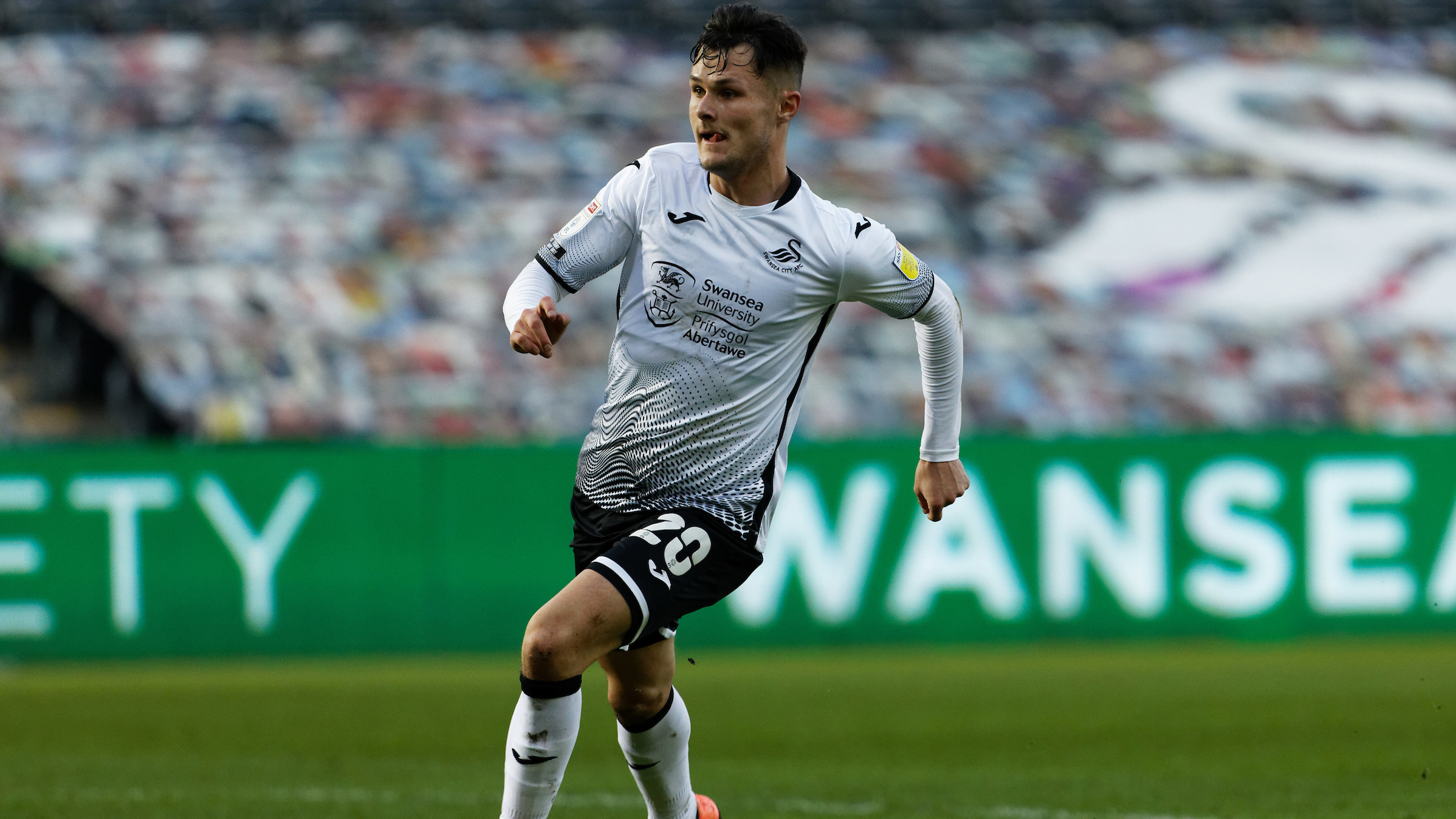 While 2020 has been as challenging a year as anyone could ever have imagined facing, it has had its bright spots to lift the gloom of life amidst a global pandemic.
Take the case of Liam Cullen, who achieved the career milestones of his first Swansea City goal – and what a goal it was – as well as his first start for his boyhood club.
Here, he talks about his journey from supporter and mascot to first-team player, why he spends his off-season working behind a bar and mowing cricket fields, and how pulling on a Swansea shirt has always been serious business since he first joined the club at the age of eight.
You don't have to spend long in Liam Cullen's company to understand what pulling on a Swansea City shirt means to him.
The striker, who recently made his full debut for the Swans in the win over Rotherham, has been with the club since the age of eight.
From day one, even while still in primary school, pulling on that famous white shirt has been serious business for the Kilgetty product.
From long journeys back and fore to his home village near Tenby, to being a mascot at the Liberty Stadium, to leaving home at 15, it has all been with one thing in mind.
But, beyond the obvious drive to succeed, is a humble, family-orientated young man. During the summers there is nothing Cullen enjoys more than helping his parents and grandfather out at Kilgetty Cricket Club, whether he is pulling pints behind the bar or helping keep the grounds in fine fettle.
All of which means that start against Rotherham was a special moment for the Cullen clan.
"My family were obviously so proud and happy," says Cullen.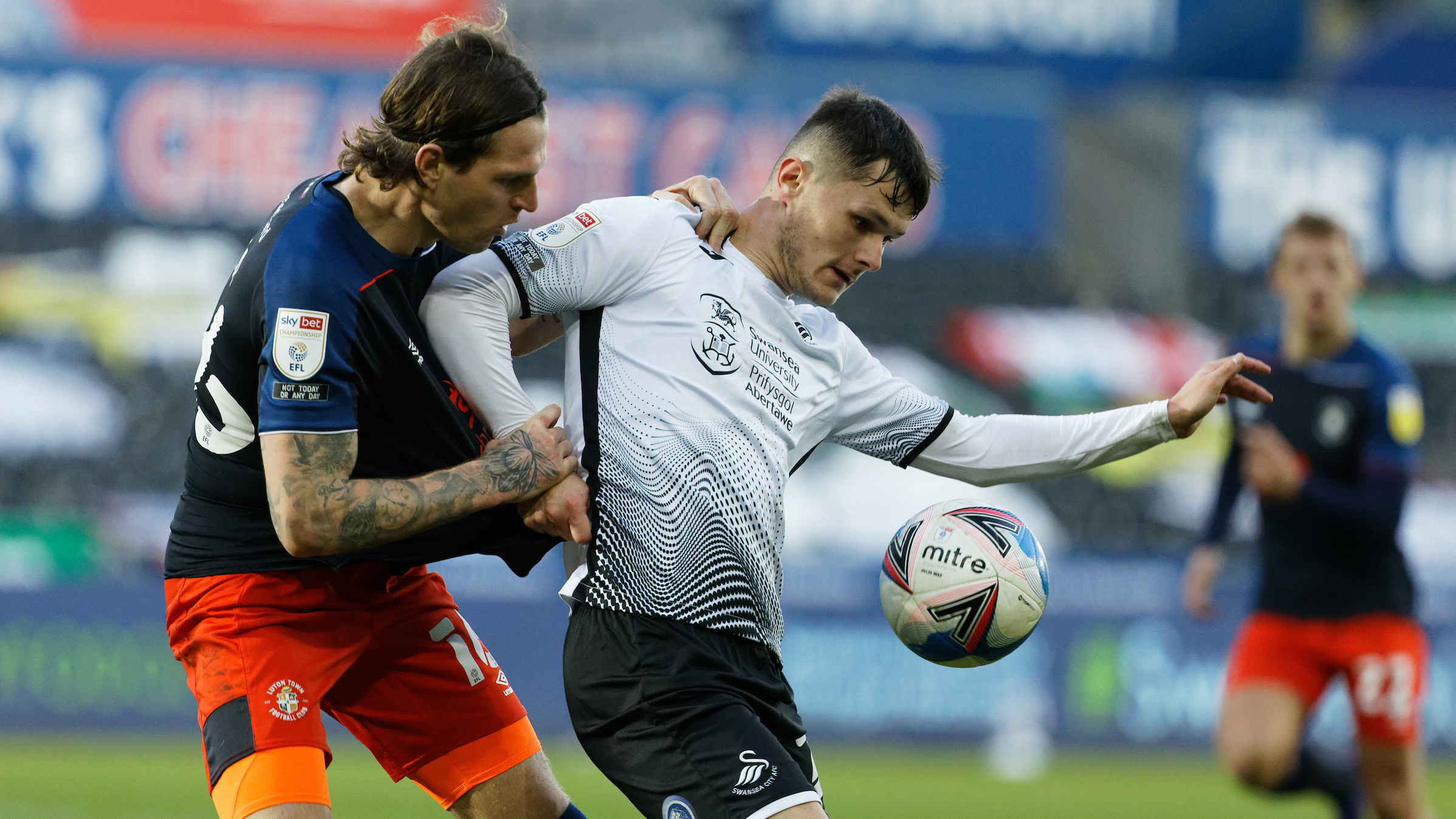 "My mum was a bit nervous. She couldn't watch it as she was working in the local cricket club at Kilgetty, but she was following it. Dad was watching it though, and the reality is I would not be here without them.
"Whenever I needed to travel to train or play, if my dad did not take me it was my mum or my grandad. So, without the sacrifices they made I would not have done anywhere near as much as I have so far.
"I tell them that all the time, I want them to know how grateful I am. They are my biggest fans and I love having them there.
"In fact my father was my first football coach when I played for Kilgetty from when I was about five or six. He still thinks he is the best coach I have ever had! But we always had a sporting background as a family.
"Dad played a number of different sports as a kid, and my grandfather Graham Jenkins played for Swansea – although not for the first team – when he was about 18 or 19. He also played for Wales at youth level.
"He is very highly thought of where we are from, and he is viewed as one of the most talented footballers Kilgetty has produced. So I always had football around me, and I've just followed the family footsteps.
"I've been motivated by wanting to try and go one better than everyone, because I love playing and that's what I always wanted to do."
Cullen had a particular love of cricket as a child that has followed him into young adulthood; he now plays left-hand opening bat when he can having started as a wicketkeeper-batsman.
But football was always his first love – especially once his father took him to the Vetch to see his first Swans game in 2004 – and playing for the club he supports has always been a driving ambition.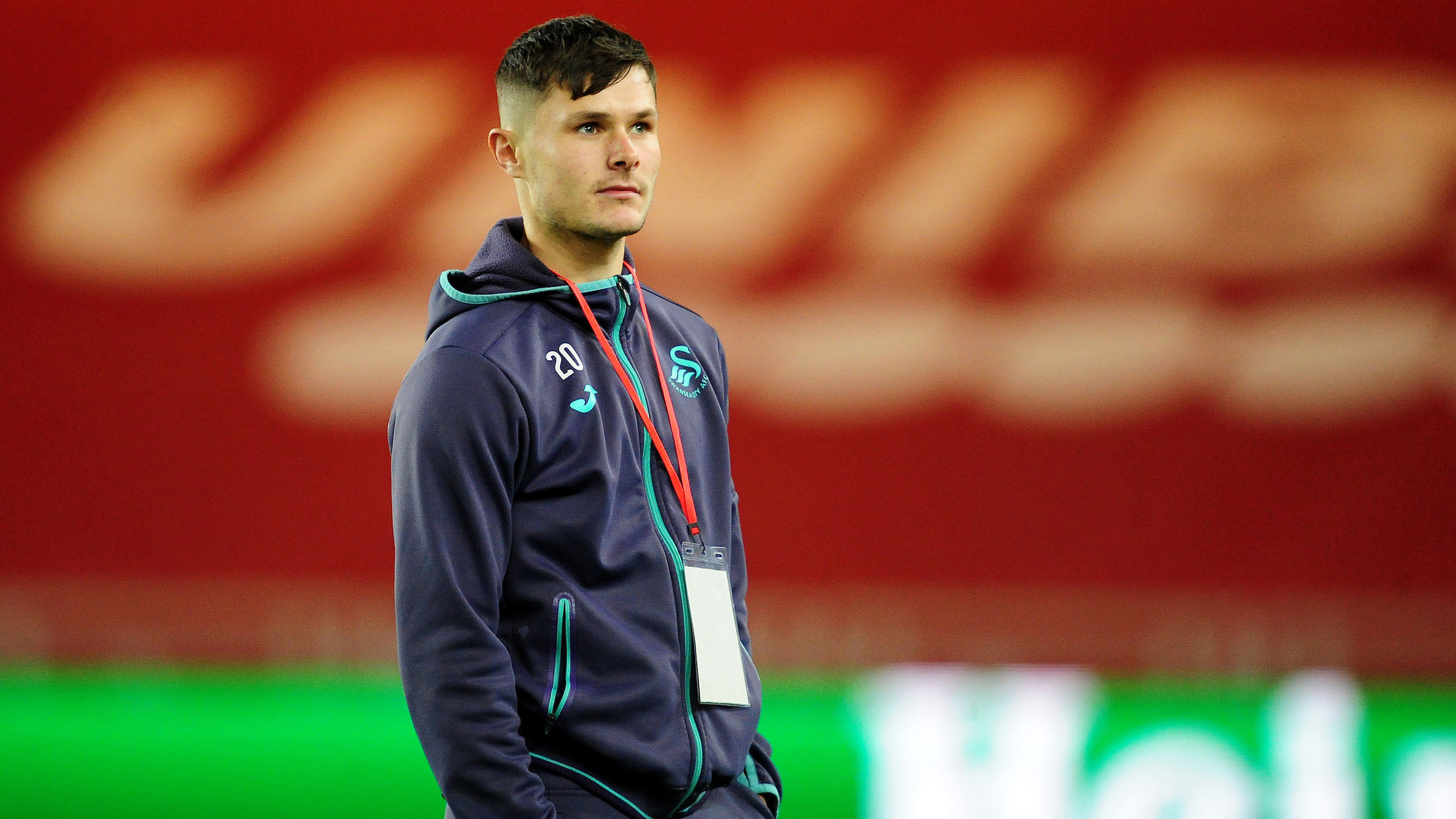 Which meant when he joined the academy ranks, there was no way it would be just another kickabout, and also ensured he never countenanced the idea of trials at another Welsh club.
"From the moment my father took me to my first game – it was a 0-0 draw against York City – and we sat in the double-decker stand behind the goal at the Vetch, this has been my club," he says.
"When I joined at eight, I viewed it as me representing the club I support and love. So there's no half measures.
"When I was home in the summer and played football or cricket with my friends, I felt I could be a kid then.
"But I never felt that way playing or training with Swansea. I could not be a kid then, it mattered too much to treat it like that.
"I was offered trials at Swansea and Cardiff, and my father never even had to ask. It was only ever going to be Swansea. Once I signed it was serious for me.
"From there it was all focus on football. My parents made sure I did work hard at school, and it did not suffer because of football.
"I did well in school and got good grades, but everything else was football. People would laugh at me when I said I wanted to be a footballer. They did not think I was serious, but I was and so were my family.
"I used to go and watch games and I would tell my parents: 'I am going to play on that pitch one day'."
That challenge of balancing school and football was not an easy one. The journey from Kilgetty to Swansea took just over an hour each way and – as the academy grew in size and repute – so those journeys became increasingly regular.
While his schools were understanding – and Cullen regularly visits and gives his old shirts to them – it made for some long and hectic days.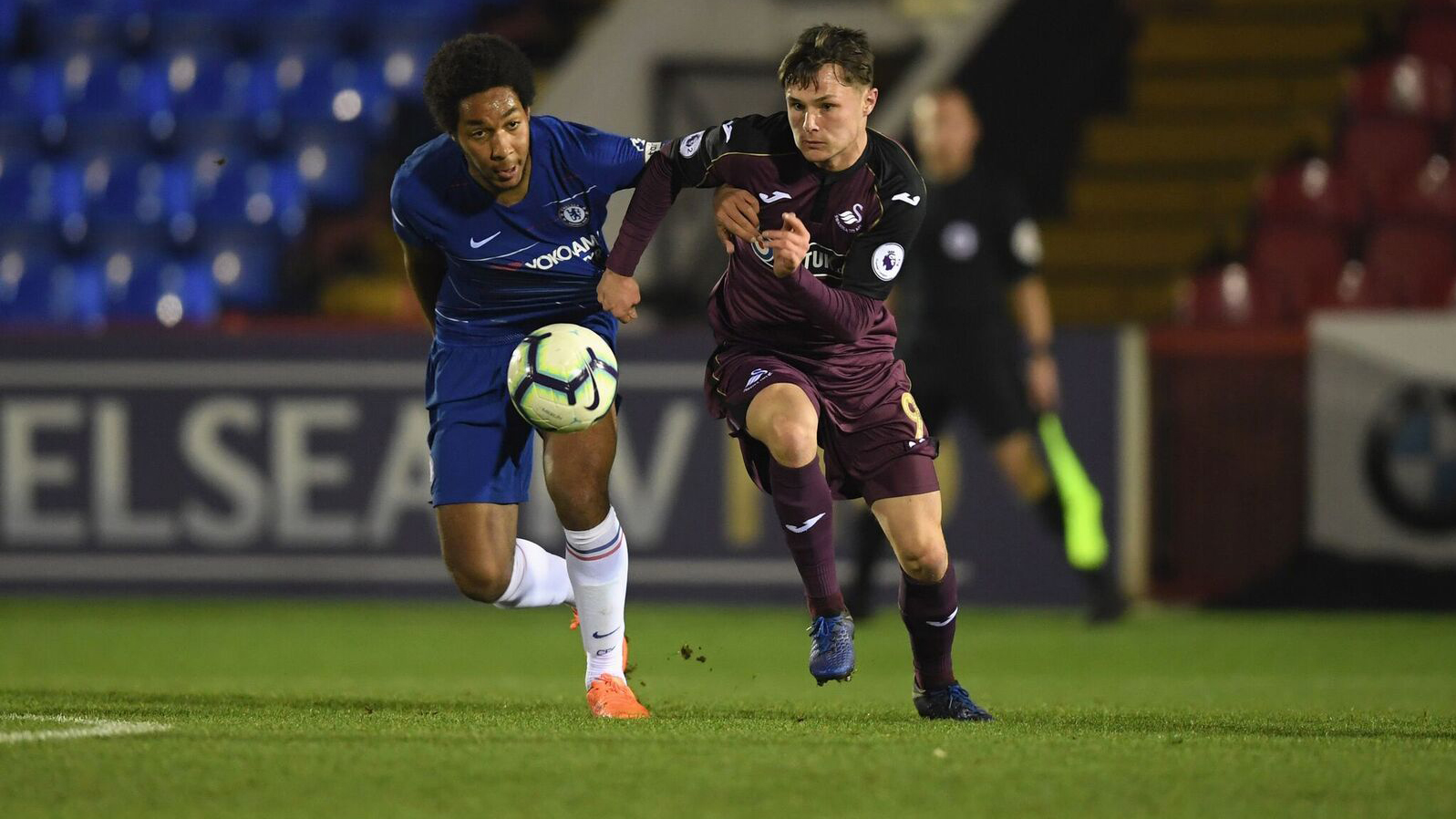 Inevitably, the time came to make a decision as to whether it would be easier for the young forward to base himself in Swansea, as opposed to making those just shy of 100-mile round trips.
"The teachers at my primary school were always supportive. If I had to go to training or whatever, they let me go but always made sure I caught up with everything I needed," he said.
"There were days when I was in secondary school at Greenhill where I would leave at midday, after just one or two lessons. They made sure I had all my core subjects nailed down, but there were some days where I was there all day, or I would not be in at all.
"My sister Jodie also used to work at my old primary school, so I used to go back and they've got a couple of my shirts on the wall there.
"I donate quite a bit of my kit to them. One of my mum's best friends work there and I like to give something back.
"They are so supportive, it's a real close community and it's really nice to get back there and see everyone.
"But it wasn't easy. Especially once I was a bit older and the boys in the academy would be reporting at 1pm to train.
"When I was 15, I moved into digs. I can remember coming home one night and my parents said they had something to ask me, and I knew they would be asking me if I was ready to move out.
"They didn't really have a choice as I felt I needed to do it. It was hard, and I think my mother felt it was her little boy flying the nest, but I felt I had to do it."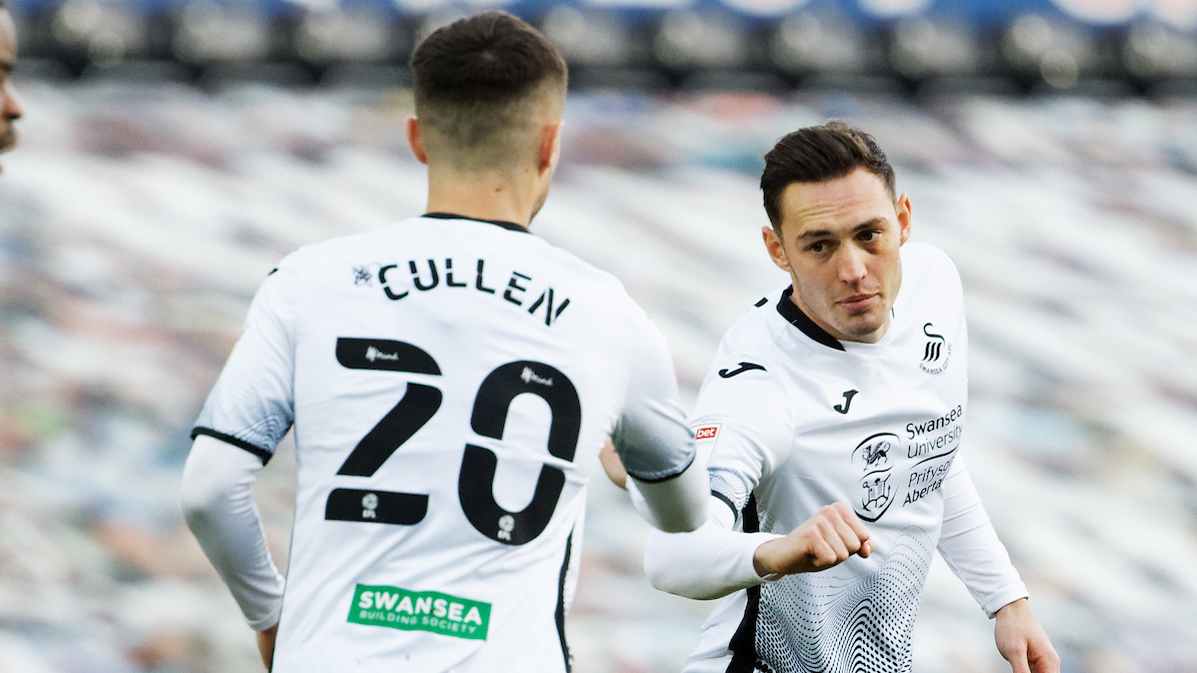 Not that it made the move any less daunting given Cullen was still in his mid-teens, but he feels fortunate to have found firm friends in those he lived with once he came down to SA1.
"Myself and Dan (Jefferies) were the first kids to do it from such a young age. We moved to school here, and the host family we lived in were wonderful to us," he says.
"Mark and Fran Rees were unbelievable, especially with us being so young. I think without such a good housemate and family it would have been very difficult. They told us to treat the house as our own and that we were part of the family.
"I lived there for a year, left for three or four months and then moved in with Mark's sister and her husband, Maggie and Mike Monks. They are like my second family, I speak to their son and daughter on a regular basis.
"I was fortunate to find such great people, and I know that if I ever needed anything down here with my parents living a bit further away, I could rely on them.
"For example, when I bought my first house and I was waiting for it to go through, I moved back in with Mike and Maggie.
"They were really good to me."
Things were progressing on the field too, with Cullen's name already being touted as one supporters could expect to see in the senior fold as he developed.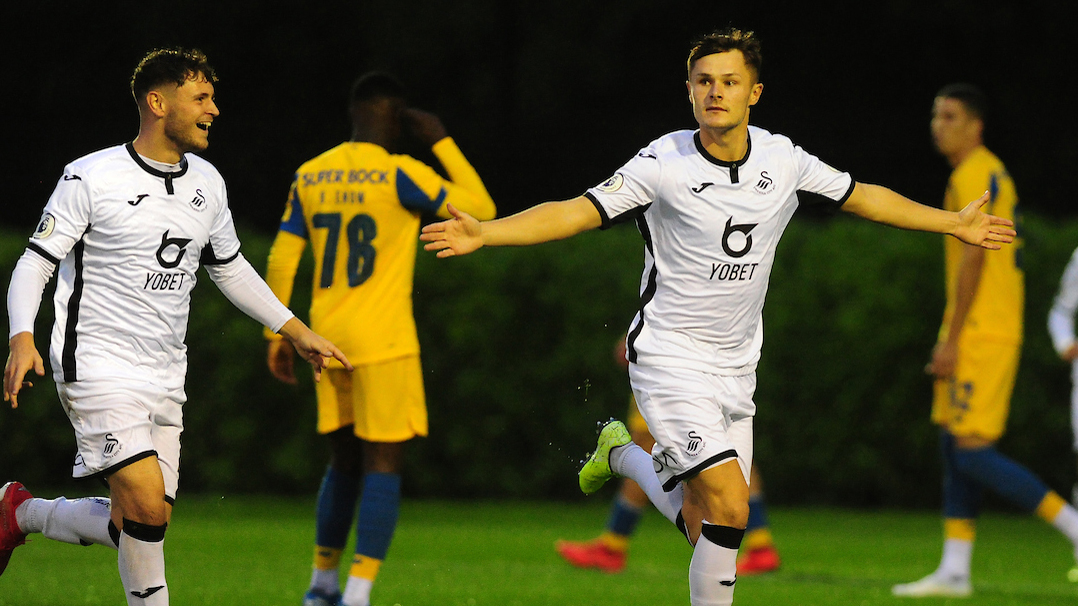 The striker was paying little attention to such talk, and instead preferred to focus on the work of those who helped him take each step along the Swansea pathway.
"When I was 14 or 15 there was a little bit of talk about me, but I never took much notice. I only ever used it as motivation to try and show the people who thought well of me were right," he adds.
"I think a lot of that comes from my family, they would never let anything like that go to my head.
"I am not that kind of person, anyway, it was only ever about focusing on playing well and enjoying what I was doing.
"It was nice to be well thought of, but I knew it would not matter if I did not make the most of the opportunity.
"The bigger thing was making sure that people like Tony Pennock – who was the academy manager who signed me – and the coaches I worked with thought I was doing well and doing my best.
"He was a big influence, but there were people like Jon Grey, Chris Llewellyn, Anthony Wright, Cameron Toshack and Gary Richards who were also big influences on me.
"I could name many more too, I owe it to everyone who has ever played a role in my career. I'm so grateful to all of them."
Cullen would make his first-team debut as a late substitute in the Carabao Cup defeat to Crystal Palace in August 2018, and he became a reliable goalscoring presence for the club's under-23 side.
A run of 17 goals in all competitions saw him promoted to the first-team squad under Steve Cooper in January 2020, and he has been involved ever since.
There was a league debut at Preston, and his first goal came on that unforgettable night at the Madejski Stadium as the Swans booked their play-off place.
It encapsulated Cullen at his best; intelligent, instinctive movement and a poacher's eye for goal.
"It was a great night. I was in the squad and when the gaffer told me to get ready I knew I had to get myself in the box and try and get onto anything," he says with a broad grin on his face.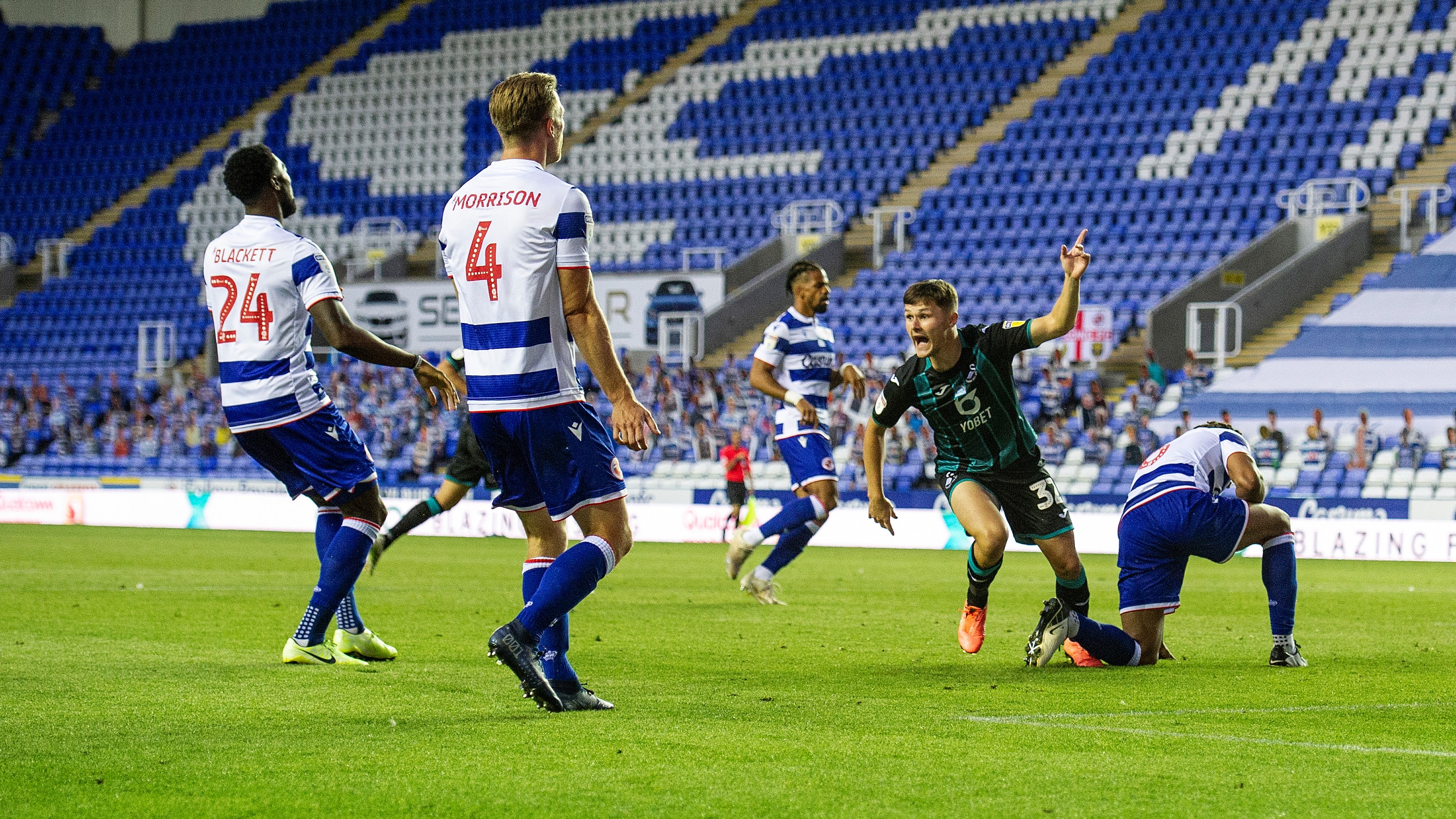 "I knew the situation by the time I came on, we had not heard much in the first half, but as the second half went on we were getting the info.
"When that ball fell in the box, I knew I needed to get to it. It was instinctive, I knew I had to slide and get a good contact. I could not really have thought of too many better ways to get a first goal.
"I will never forget it, to score a goal that helped us get in the play-offs was so special. The only thing missing was the fans, and being able to properly share it with them."
Then came that start against Rotherham, which almost brought Cullen's time with Swansea full circle as he had previously been a mascot for a game at the Liberty against the Millers, holding the hand of a certain Alan Tate as he walked out with his heroes back in 2006.
"It's pretty much a lifetime's work for days like that," said the Wales Under-21s international of his full debut.
"To do it at my boyhood club - the club I've grown up supporting all my life - is a dream come true, to be honest.
"When I found out when I was starting, I mentioned to Shaun Baggridge, who is part of our kit team, that the first time I ever stepped foot on the Liberty was as a mascot against Rotherham.
"I actually walked out with Tatey that day when I was seven. It's just a bit of a coincidence that my first start was against Rotherham as well.
"We lost that day, so I wasn't too happy. I wanted to make sure we got the job done this time and thankfully, we did.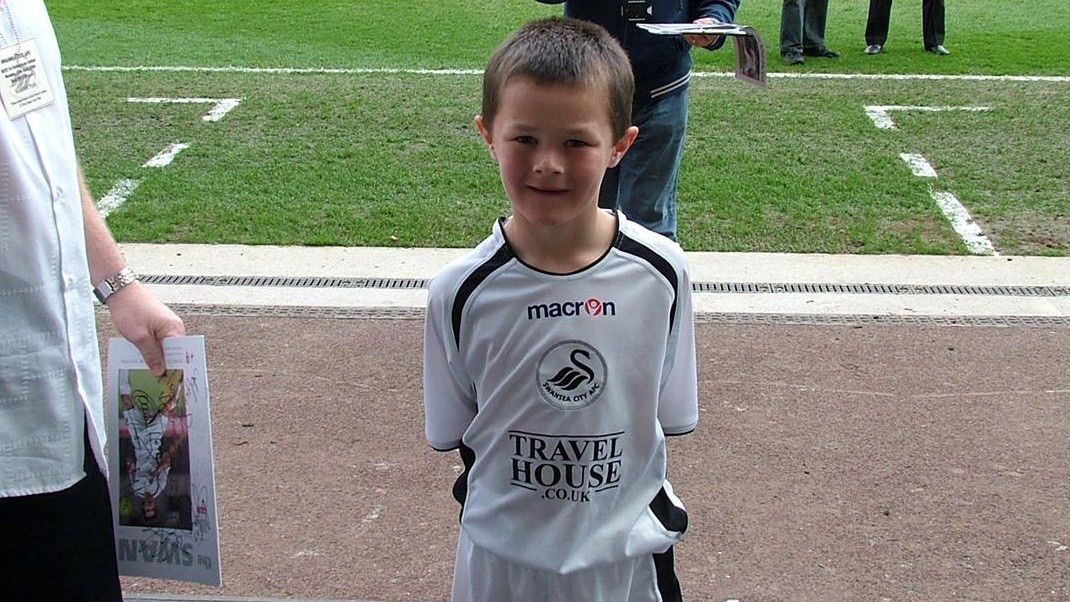 "Once I got in the first-team set-up back in January, I've worked hard every single day for a day like that. I'm glad I finally got it and hopefully I can kick on now and keep going."
Not that the achievement will change anything for the Kilgetty lad, Cullen loves nothing more than to spend the off-season in the company of his family.
And he has no qualms about pulling the aforementioned pints or mowing the cricket grounds on his home turf.
"I've done a few shifts behind the bar if my mum and dad need a hand. Again, it's just something normal and I like the social aspect of catching up with people and seeing how they are. So I enjoy pulling the odd pint when I get a chance," he laughs.
"I do help out with the grounds too. I'm a bit of a handyman when I'm down there to be honest.
"My grandfather does the grounds a lot, so I help him with that. He's done it for years, and during lockdown they were making some improvements and I helped out.
"I don't get to spend much time with my family during the season, so when I can I want to make the most of it.
"They are the most important thing to me. Always have been. I drop everything else to get back and see them when I can.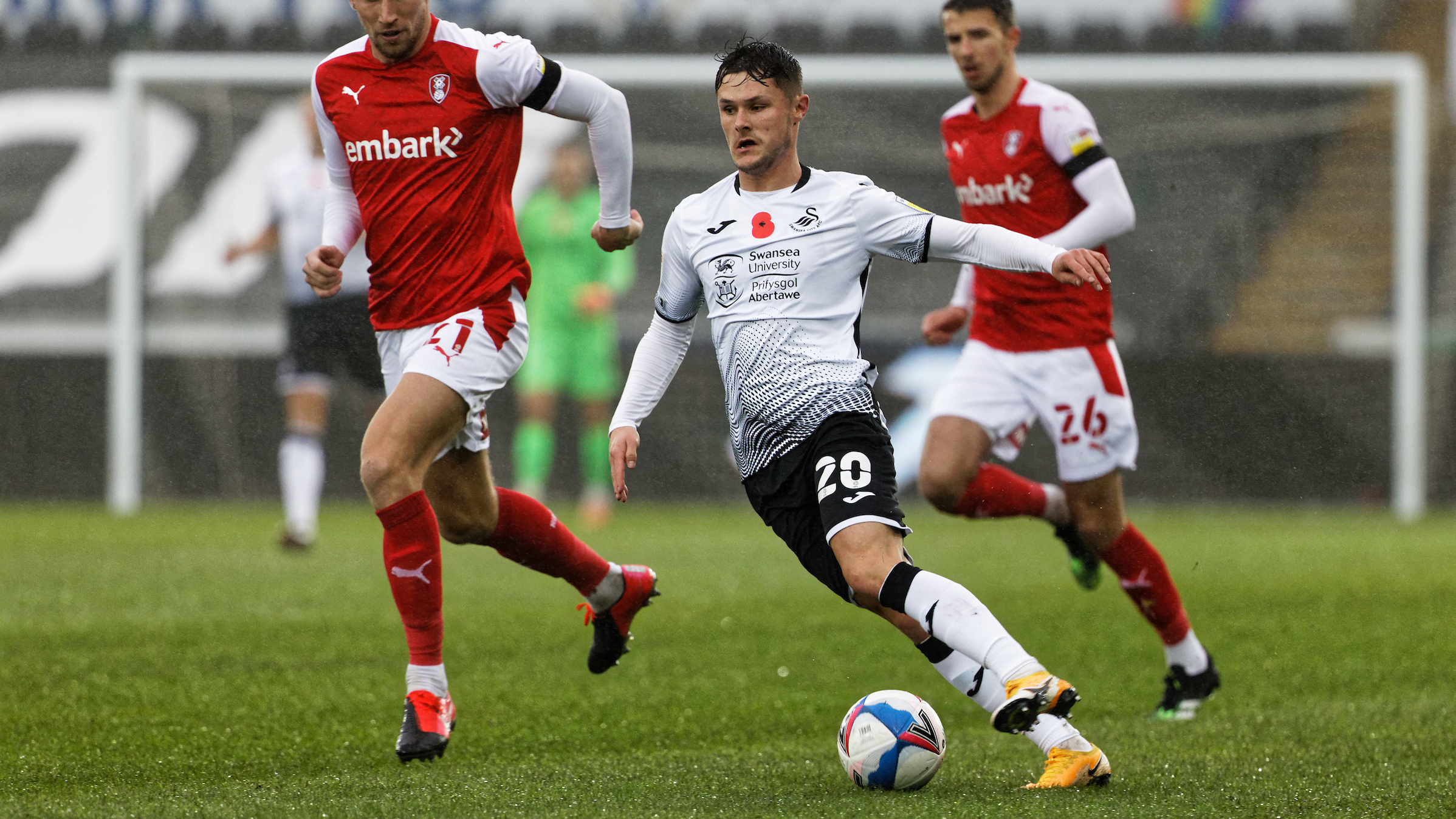 "It's great, I go back and everything just clicks back into place. It's the same with my girlfriend, we all just fit together so well.
"They're the reason I am doing what I am doing, and also the reason I will keep working hard to get better and improve.
"The attitude at this club is that you always want to press on. I always wanted to play for the first team, but starting one game is not the be-all and end-all.
"I want to play 30, 40, 50, even 100 games like guys like Connor (Roberts), Matt (Grimes) and Jay (Fulton) have done recently."
There'll be more than a few supporters hoping that the latest talent off the club's production line can make just that sort of mark.
One thing's for sure, Cullen will be doing his utmost to make it happen.