Liam Walsh praised for diligent work during injury recovery
22nd December 2022
First team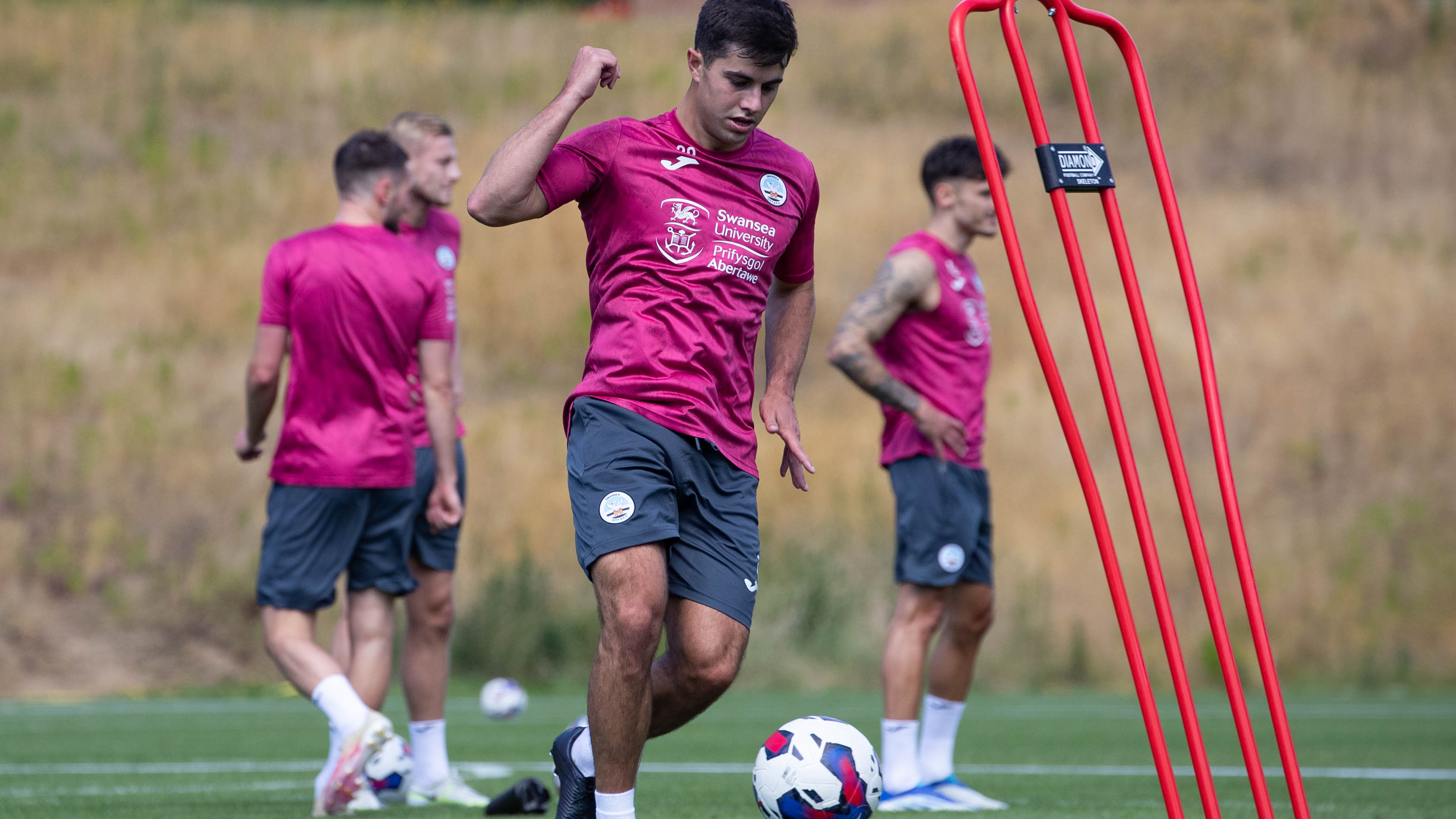 Liam Walsh has been praised for his diligence and professionalism after the Swansea City midfielder got back out on the grass in the latest stage of his recovery from an Achilles injury.
The 25-year-old had impressed head coach Russell Martin and his staff during the first few weeks of pre-season last summer as he looked to stake a claim for a starting spot.
However, injury misfortune struck for the Everton academy product in the Swans' first pre-season fixture against Haverfordwest County.
His ruptured Achilles left the former Bristol City man facing a long spell on the sidelines, but his recovery is currently ahead of schedule, although there is plenty of hard work still to go.
"It's been great to see Liam Walsh back on the grass in the last couple of weeks," said Swans boss Martin.
"It'll be a while until he's training properly and back with the squad but it's brilliant to see him take that big step. He's been working so hard in the gym and everything else.
"The players clapped him on to the training pitch on the first day back out there, which was a really nice moment for him and everyone else.
"He's a great lad Walshy, he was doing so well in pre-season and looked really hungry before he suffered the injury.
"He has been really unlucky, but hopefully he can come through the next part of his recovery and he can get back out there and be pushing to be part of the squad and the team."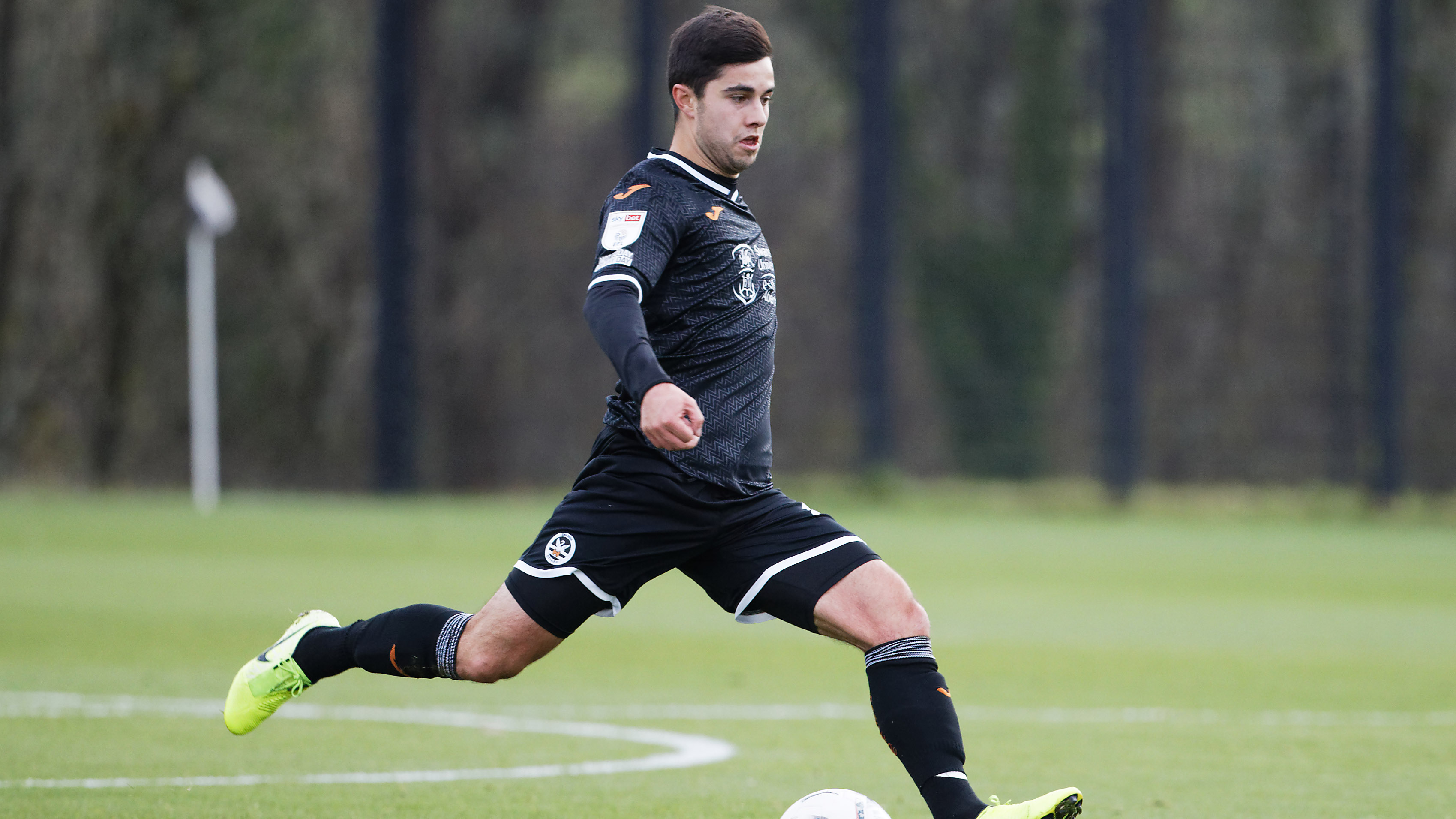 While there may be no broken bones involved, a ruptured Achilles often takes longer to heal than a break or fracture, and the rehabilitation process is a gruelling one that involves a number of staging posts that have to be ticked off along the way, as Swansea City's head of rehabilitation Rhys Owen explains.
"This is a very tough injury to come back from, and Liam has been intelligent in how he has approached his recovery," said Owen.
"It is a tendon injury, and any process that involves a tendon injury means there is a need to slowly extend the length of the tendon over a period of time.
"At the start he would have been in a protective boot with an insert to raise his foot and shorten the tendon.
"Over time that insole becomes smaller and his heel will get closer to the floor. It is difficult because he still has to walk, be that in the boot or a bit later on when he is on crutches.
"From there you progress to being out of the boot, then being without crutches, and then into running on the hydro treadmill we have at Fairwood, or on the anti-gravity treadmill.
"Now he is on the grass, but that can still be a slow process because of the nature of the injury. It is a traumatic injury, there are a number of serious injuries in football but that is right up there with the most serious.
"When you consider that, Walshy is doing really, really well. He has worked very hard to get to this point and been an absolute model professional.
"There is still a lot of work to do, I have been so impressed with him and how diligently he has worked.
"He has real focus in the gym, in his conditioning and strength work. He has a real good work ethic about him.
"We are really pleased he has been able to get back out on the grass, because he is a really big presence and a vocal presence in the squad."