Lucy Finch is hoping for big things with Swansea City Ladies
5th August 2022
Ladies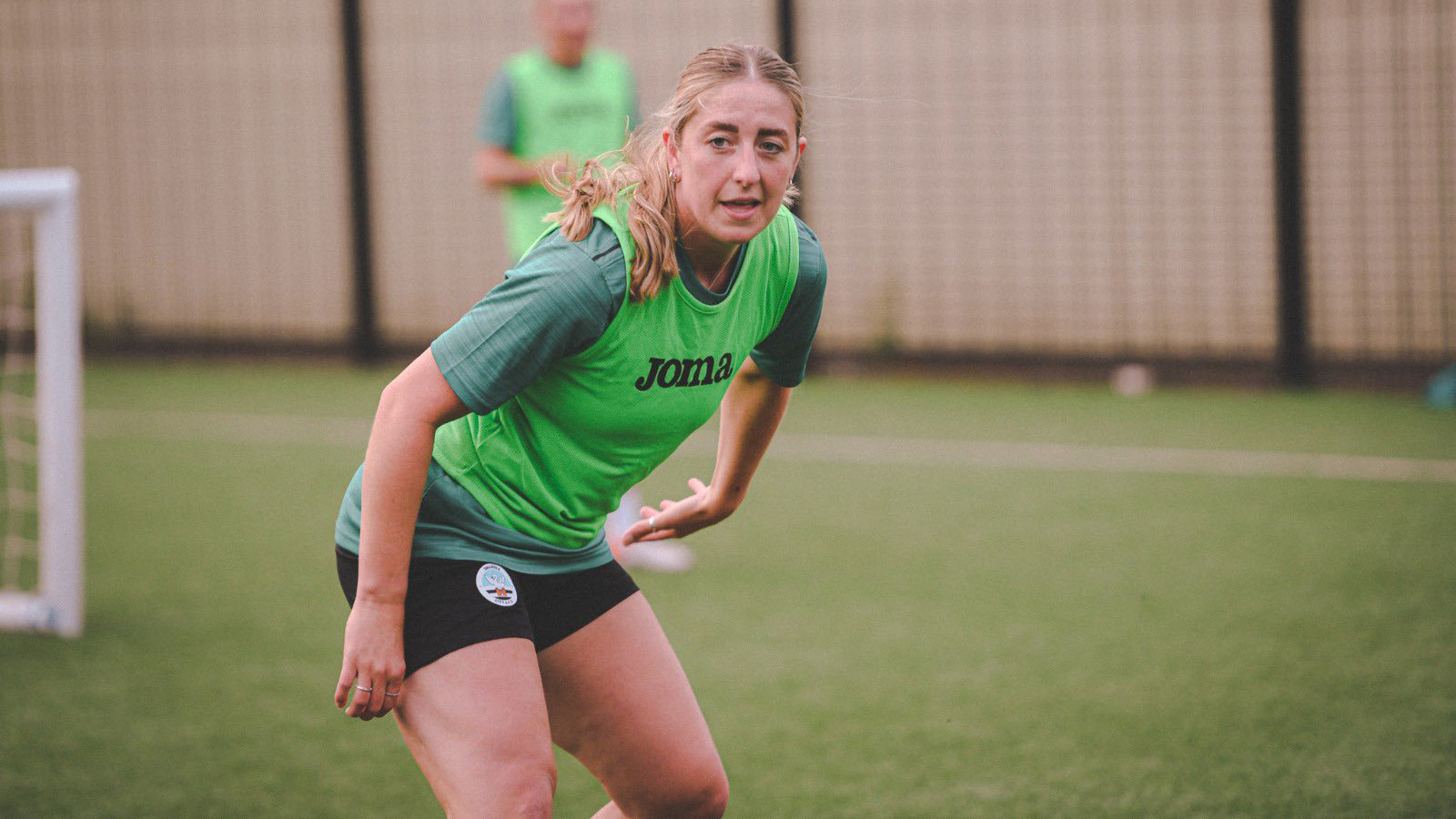 Lucy Finch is targeting big things with Swansea City Ladies ahead of the 2022-23 season.
The defender joined the club in the summer from league rivals Cardiff Met and brings with her a calm head and bags of experience.
She has previously played for West Bromwich Albion before spending four seasons in Cardiff, but Finch admitted it was the ambition of the three-time league champions that convinced her to make the switch to the Swans.
"I like the direction the club is going in. Winning the league consecutively, I want a bit of the action," she said.
"I set myself high standards so with the additional ambition of the club, that works really well for me. Standards are there in training.
"The training is similar to what I'm used to, but what I like about being here is that week in and week out there's real focus. That gives you more of an understanding of where the club's going and what the focus needs to be on.
"The girls have been welcoming throughout training, so it's been easy to settle in.
"I feel like I've been here for years to be honest with you. It helps that I knew some of the girls before coming here, but it's been really easy to settle in."
Having competed in the Champions League previously with her former club, Finch is looking forward to getting that opportunity again when Swans face AC PAOK in Greece later this month.
"I'm excited," she added.
"It's different when you play abroad, you have to deal with the weather and the time difference.
"Having experienced that previously at a different club gives me a bit more of an understanding and feel for it and will allow me to jump straight into it rather than needing time to warm up.
"We want to do as well as we can in the competition. We're just going to take each game as it comes and we can use the positivity in this team to put in good performances."