Lucy Finch | We want to help create a legacy for aspiring young footballers
17th November 2023
Women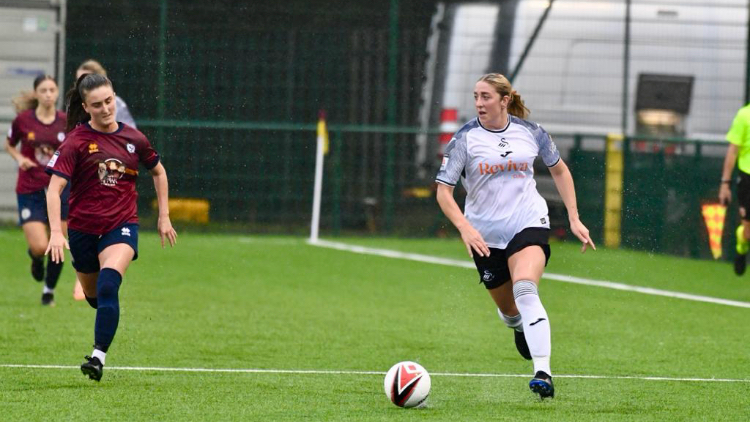 Having grown up without access to local girls' football, and now racking up over 500 miles a week to train and play for Swansea City, Lucy Finch is eager to play her part in what she hopes can be a transformative moment for a generation of budding young players at the Swansea.com Stadium on Sunday.
Finch travels from her home in Hereford to Swansea twice a week to train with her teammates, and will make the journey once again on Sunday to play in the Genero Adran Premier fixture against Wrexham in SA1.
The defender, who combines playing for the Swans with her job as a PE and geography teacher, loved football from a young age but was unable to find a girls' team near her hometown.
She played football with a boys' team from the age of eight to 14 and, when the opportunity came to join a girls' team, the nearest option was almost 60 miles away from Hereford in West Bromwich.
But, having witnessed first-hand the recent growth in interest, access and participation levels through her teaching role, she knows developmental experiences such as her own will soon be a thing of the past as the women's game goes from strength to strength.
And the sight of Finch and her Swansea City teammates running out as semi-professionals at the Swansea.com Stadium sends a clear message to young female footballers that they can follow in their footsteps, and the pathway and opportunity will exist for them to enjoy the game to the fullest.
"When I speak to young girls now, all of these great opportunities are more reachable," she says.
"When we were younger, we would never have thought this would be possible. For all the young girls out there it just shows that hard work and commitment does reap rewards and can give you what you aim for.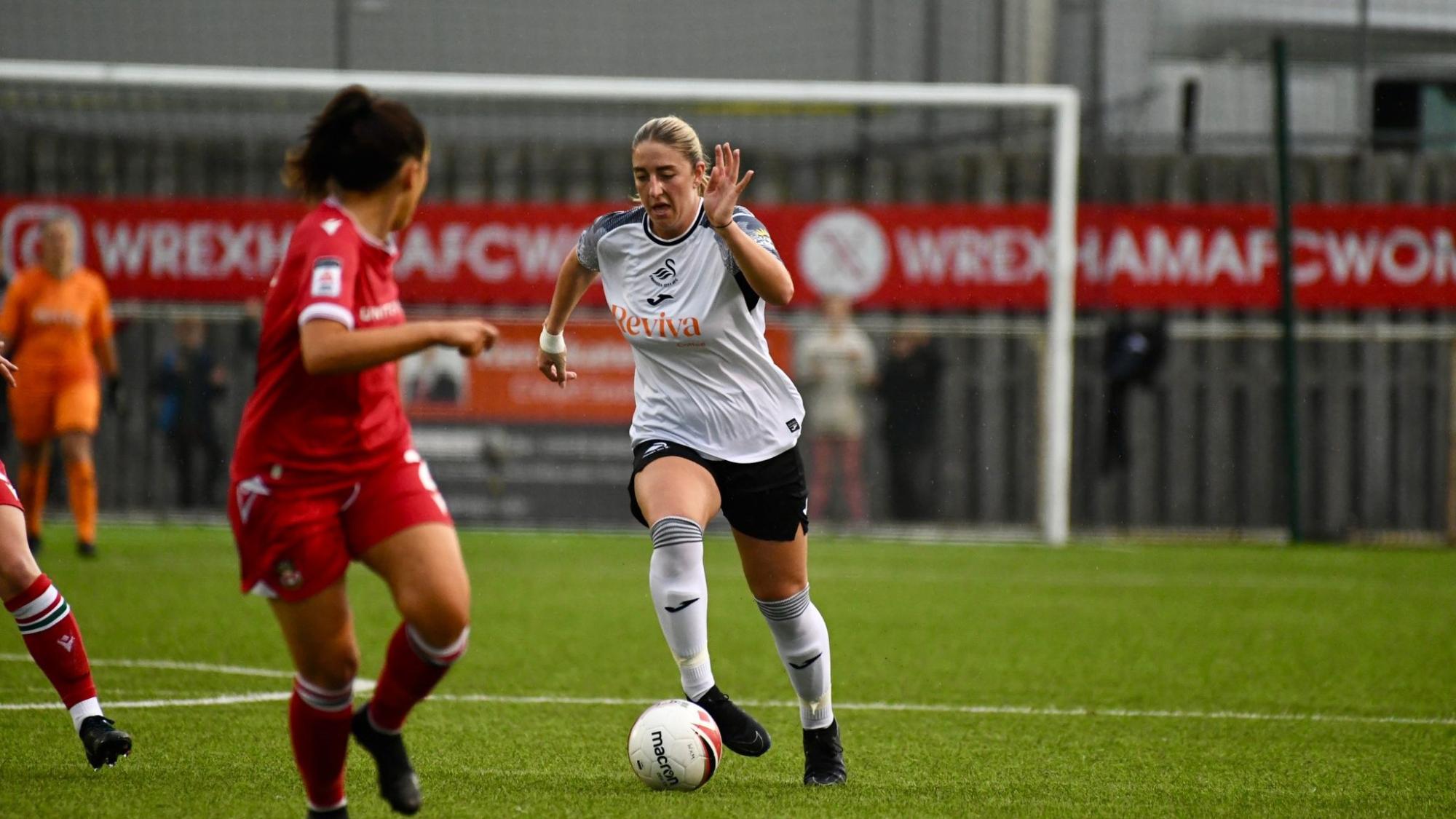 "As a youngster I could only dream of fielding a full 11-a-side team with girls that all play football, we didn't have those chances, so it's rewarding knowing that there are a number of girls that want to be involved in sport, and they want to do their best at it in and out of school.
"I've been teaching since March and it has been a key conversation point with teachers and students that I play football, they've never really had a female footballer as a member of staff and at the present time women's football is growing massively.
"I'm now in control of the school's girls' football sides at all age groups, and the number of girls that are in clubs outside of school is something we talk about regularly.
"There only used to be about six or seven players in the school, but last term we continuously had around 24 so that's been a big change, and it's so positive.
"The girls often come by my office, ask how my weekend was and how the game went, and then they'll tell me about their games on the weekend.
"It's good to see the numbers turning up to clubs weekly and then being eager to play fixtures, constantly asking when the next game is.
"With games like Sunday, and Swansea going semi-professional, it shows the opportunities are there for girls and women who love football.
"As a kid, I did enjoy the challenge of playing against the boys, but playing alongside girls you have the same interests, you can relate to each other.
"It's just an overall nice environment to be in playing with other girls, and it probably encourages more girls to get involved."
Finch joined the Swans in the summer of 2022, and racks up 300-plus miles to attend the two training sessions each week, before additional travelling on matchdays.
Such a schedule – alongside a full-time job - might be daunting for some, but for Finch her passion for the game and playing for the Swans means she does not hesitate.
"The passion for the game is definitely there, I definitely wouldn't be here without that," said Finch.
"It's the opportunities Swansea give that have kept me travelling and kept me with the club, the support they offer on and off the pitch is what keeps me here, if it wasn't for my love of the game and the support that I've had I wouldn't be travelling that distance.
"I was born in Hereford and that's where I am currently, so it's a long distance from there. But since I was young I have always travelled to play football, there has never really been anything local.
"I share lifts with some of the girls, so the journey isn't as bad. I travel to Merthyr where I meet Ellie Lake and then she will take me the rest of the way from there, so it's not too bad.
"I get back to Hereford from training about 11pm, starting work the next day at school for about 7.50am."
As Finch says, travelling long distances to play football is nothing new for her, having spent her youth and early years of her career playing for West Bromwich Albion.
Due to a lack of local resources as she grew up, Finch would eventually join West Brom's youth set up, successfully taking part in trials at the age of 14.
"Our local school ushered us towards the pathway, I went for trials with West Brom and their youth system is where I was until I reached first-team age," she says.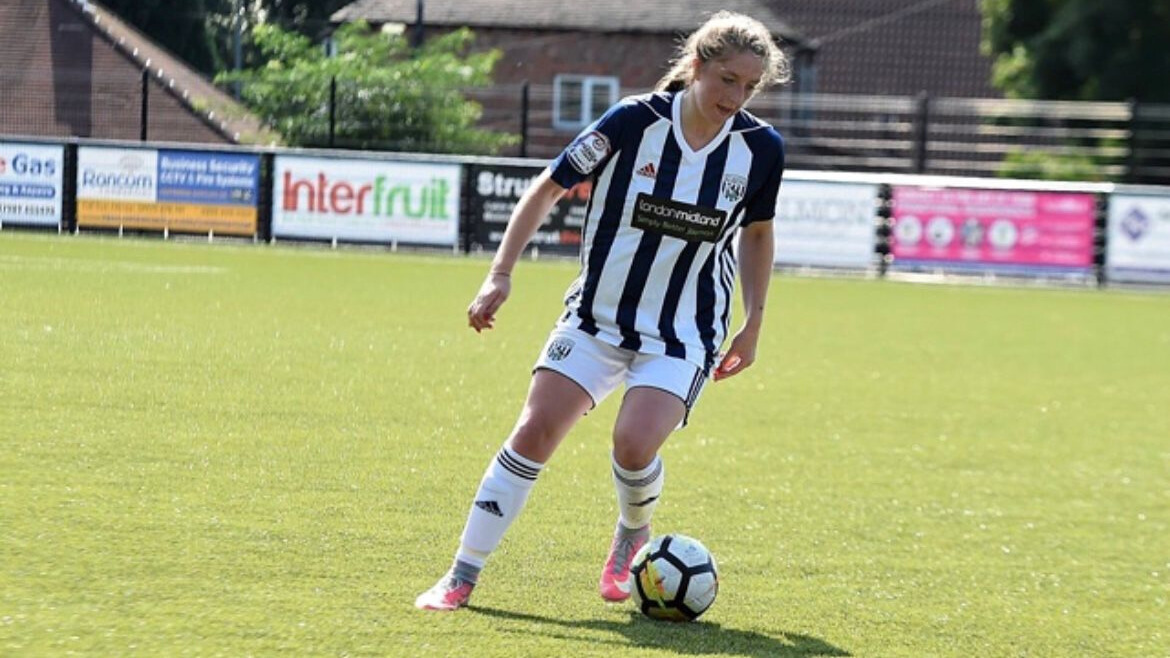 "I've always liked football since I was younger, I remember when I was about eight playing with the boys, and doing so for a few years before moving on to West Brom.
"West Brom were in the Premier League at the time, there is the school just alongside the stadium, we used to use the facilities at the school where they had the indoor dome, the outside astro pitches and the gym.
"It helped me dramatically, we had the pitch sessions with the coaches who really knew what they were doing, but I also gained that understanding from a young age of strength and conditioning in the gym. It really helped me.
"I got into the first team at around 18, I initially wasn't in the squad and then I think there was an injury to a key player, so I ended up being drafted into the starting 11, which as an 18-year-old was a lot to take on your shoulders.
"I think my debut was against Blackburn and from there I stayed in the team, I did well and kept my place."
Finch is grateful for the dedication her family showed in supporting her footballing aspirations as they made those regular trips to the west Midlands to ensure she could continue playing.
She acknowledges that, without their support, the chance to go semi-professional and run out at the Swansea.com Stadium may not have come to pass.
"Neither of my parents played football, but it was always spoken about in the family," she says.
"It was more so my brother, he was quite good as a youngster so I picked up some tips and tricks from him and I wanted to follow in his footsteps.
"My brother played at county level for Herefordshire and local clubs around Hereford.
"As a youngster there are school commitments and everything else alongside playing football, so I obviously have my family to thank for their commitment taking me to West Brom and back, as well as various games and tournaments, because I couldn't do it myself.
"Where I am now owes a lot to the commitment from parents and family to help me along with the journey."
Finch eventually left West Brom to join Cardiff Met when she moved to south Wales to study, and she has been incredibly successful since joining the Welsh top-flight, helping Met to a treble, as well as representing the Swans in Champions League qualifiers.
But one of the standout memories in her career is playing at the Swansea.com Stadium, having played in Swansea's first-ever game at the ground against her former club Cardiff Met last season.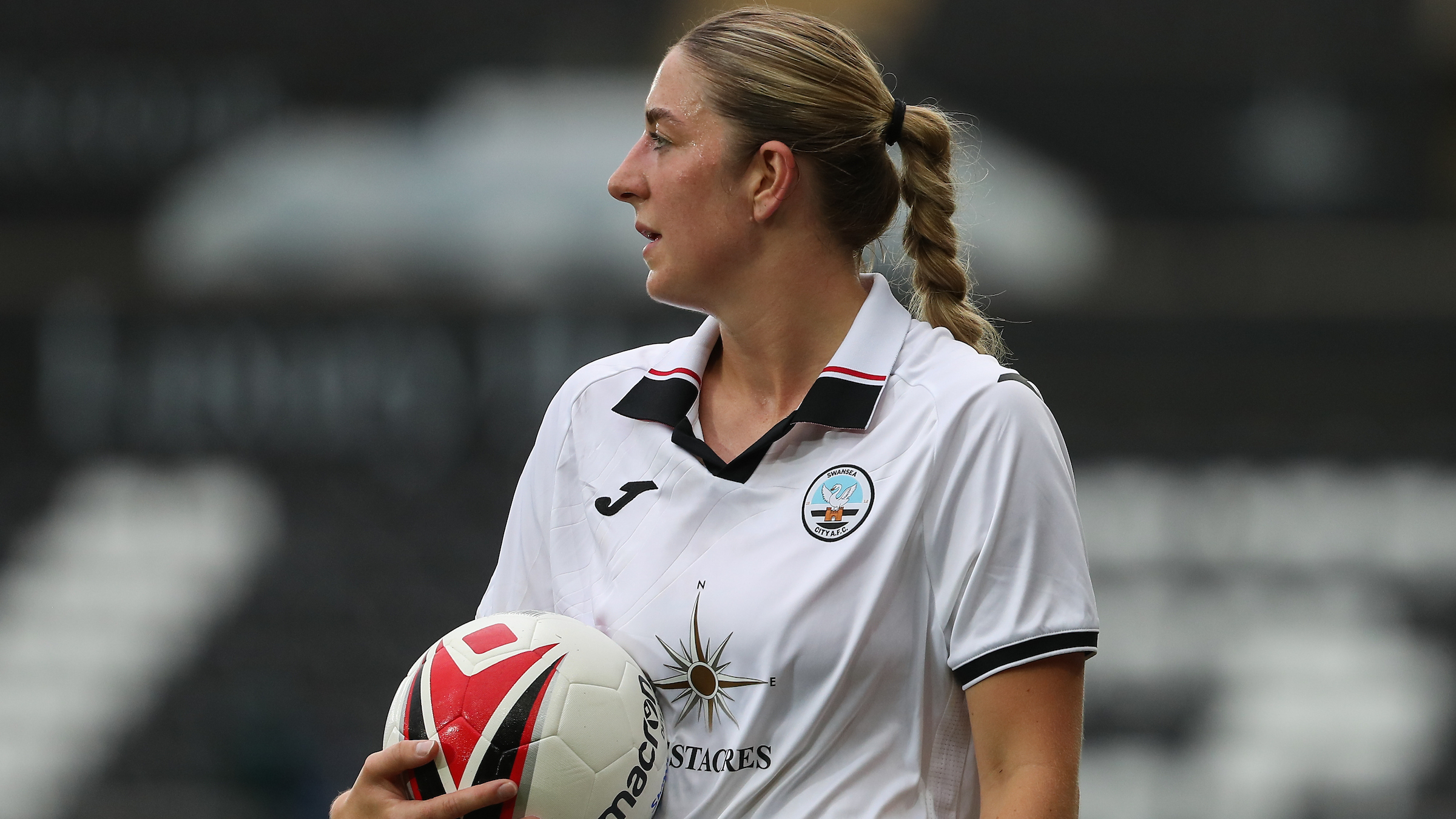 Finch was overwhelmed by the incredible support, particularly the young fans who reminded her of herself growing up.
"I played the first game at the stadium last year and it was amazing," she says.
"To have the support from outside, the noise is just incredible. It gets you up for the game seeing those faces in the crowd, knowing you were once one of them. Hopefully it gives them something to aspire to.
"Having that support from youngsters, it doesn't feel real that people are looking at you as a role model.
"It means a lot to be in a position where I can offer that support as a teacher, and be that person where someone looks at you and potentially wants to be like you one day.
"If that is the legacy we can build as a team and a club it will be very special."
With that Finch heads out to training, before later making that long journey back to Hereford once more.
But she knows all the miles on the clock and all the sacrifices made will be worth it to play a part in ensuring there is a bright future for girls and women's football in Swansea and south-west Wales.