Luke Cundle | I've loved every minute at Swansea City
1st May 2023
First team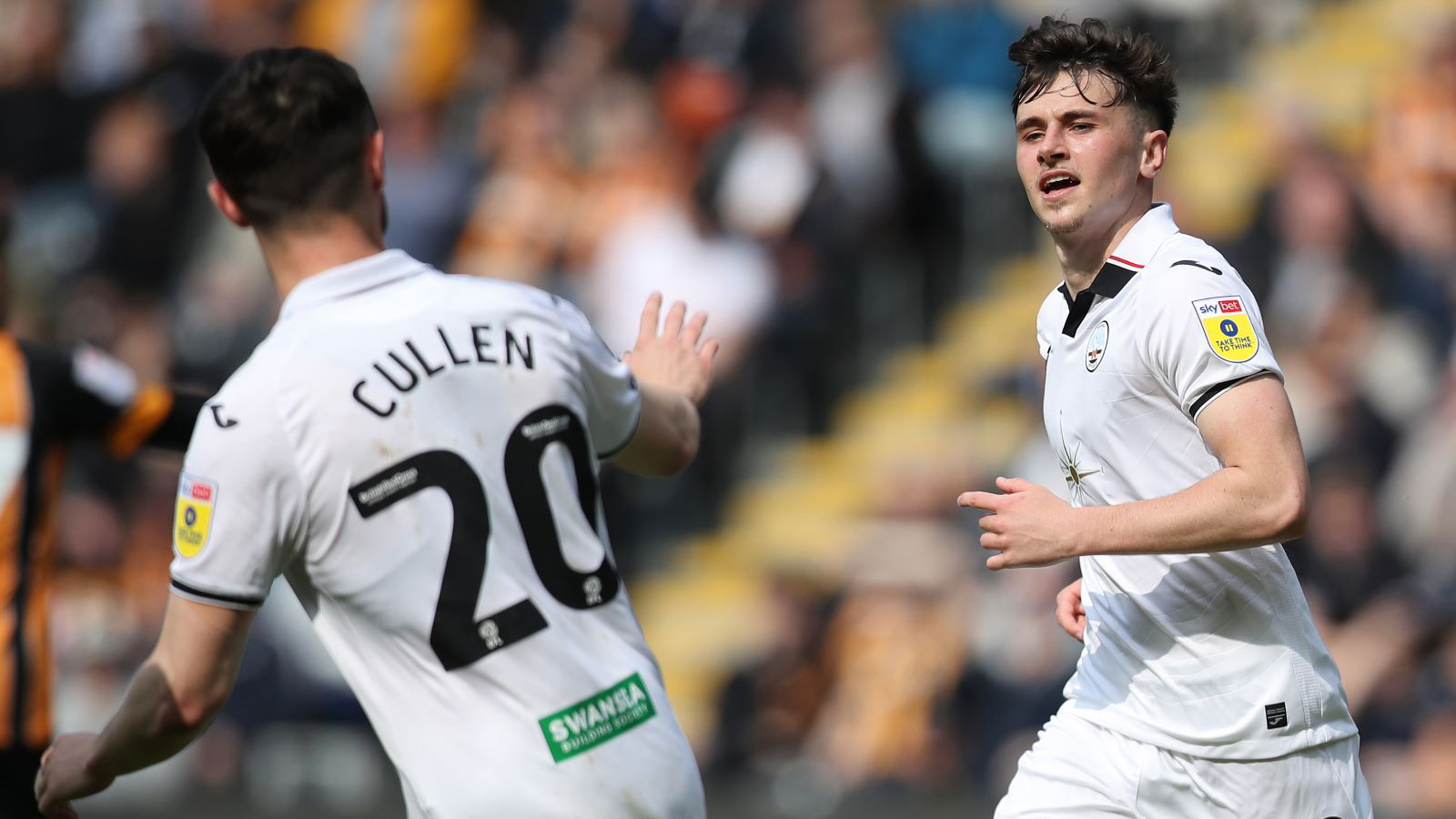 Luke Cundle has loved every moment of his time at Swansea City as the midfielder prepares to round off his loan spell in SA1.
The 21-year-old joined at the end of last summer's transfer window from parent club Wolverhampton Wanderers, and has had a positive impact.
He's made 33 appearances for the Swans this term, recording four assists – the third highest tally of any Swans player – and scoring twice, in the home and away fixtures against Hull.
And the young  midfielder feels he's learned a lot about himself while in south Wales and has now set targets for where he can improve as his career progresses.
"I've enjoyed every minute of it," he said.
"The gaffer and his staff have been brilliant, the lads are a great. They're all good players and people.
"I've enjoyed my time here and I'm looking forward to what next season brings for me.
"I think I can still improve my physicality.
"I've adapted well to the league but that's something I can still improve on, so I'll be working more on that in the summer.
"I'll go back to Wolves, I don't know what the plans are yet but I'll enjoy my break in the summer and see what happens next season.
"But I have really enjoyed my time in Swansea, and I have learned so much."