Maggie's to be Swansea City charity partner for 2023-24 season
2nd August 2023
Club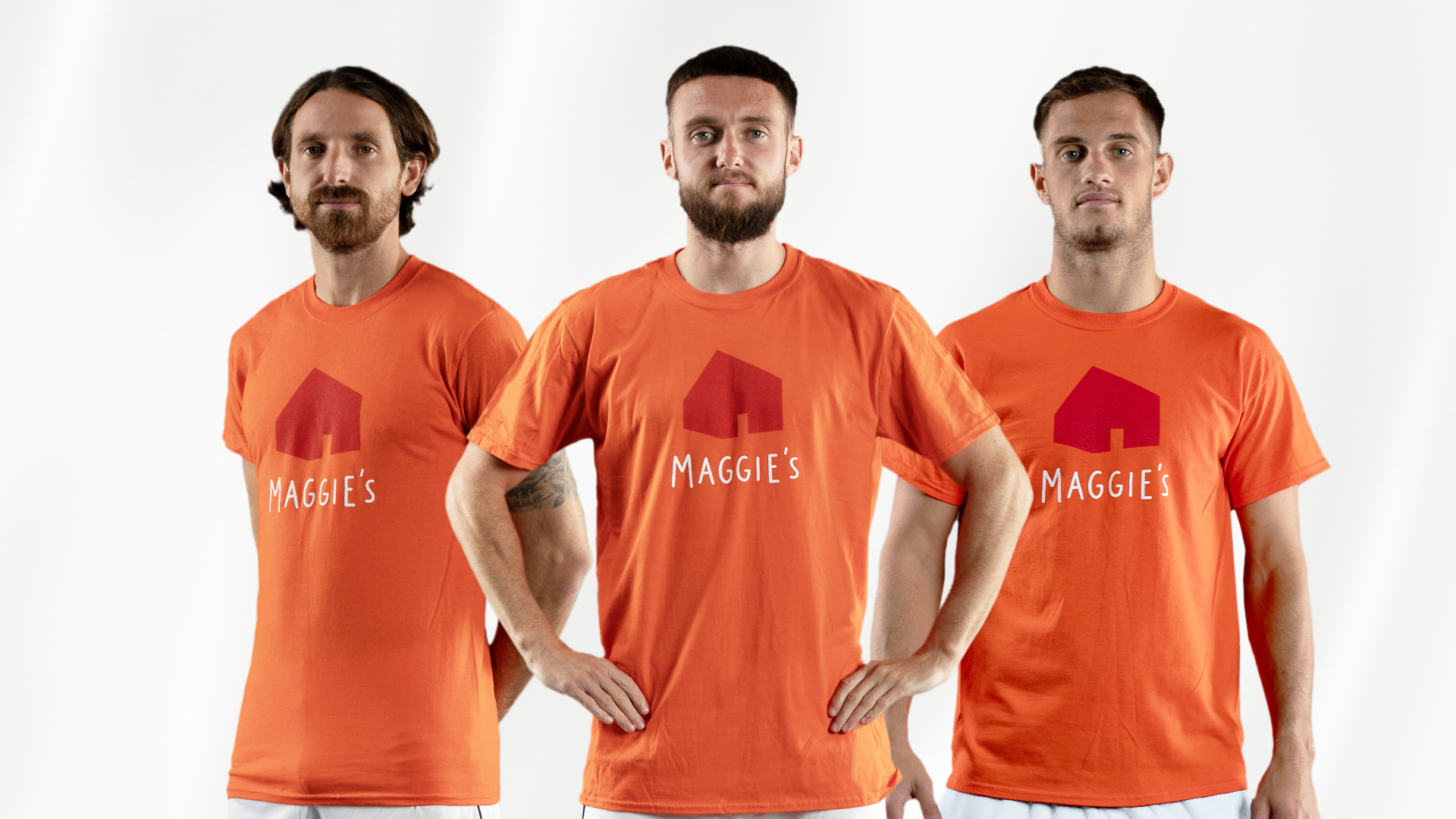 Swansea City is proud and delighted to announce Maggie's as the club's charity partner for the 2023-24 season.
The choice of Maggie's has been made due to the direct impact cancer has had on people in our club and our community, and the outstanding service the charity provides within Swansea and the wider region.
During internal discussions regarding a charity partner for the new season, the club was struck by the number of people who have felt the devastating impact of a cancer diagnosis, be that as patients themselves, or as friends, family members and carers.
During these conversations, the magnificent services and support provided by Maggie's came up time and time again, with Swansea City's honorary club president Alan Curtis MBE and former midfielder Leon Britton acting as ambassadors for their Swansea centre, based at Singleton Hospital.
Quite simply, Maggie's were a unanimous choice, and our partnership for the upcoming season will see the club and charity work closely together to highlight the range of support services they provide within our local community, and further afield, for those affected by cancer.
The Maggie's name will also feature on the shorts of our soon-to-be-launched third kit for the 2023-24 season.
The first Maggie's centre opened in Edinburgh in 1996, one year after the death of founder Maggie Keswick Jencks, whose own experience with cancer led her to resolve to establish a better support network for patients, their friends and their families.
Maggie's now has more than 25 centres in the UK, as well as a small number based abroad, with plans for more to be opened before the end of the decade. Its Swansea centre opened in 2011.
The majority of UK centres are based on the grounds of NHS hospitals, and operate with the aim of helping people take back control when cancer turns life upside down. They provide professional support covering anything from the side-effects and impact of treatment, to financial advice or money concerns.
As a charity that relies entirely on gifts and donations, their efforts are made possible thanks to people like you, and Swansea City hope this partnership will help provide a boost to donations to aid Maggie's in their outstanding work.
Additionally, we want to share the stories of those who work so tirelessly on behalf of the charity, and those living with cancer in our community.
Swansea City chairman Andy Coleman, said: "As a club we are unbelievably proud to have Maggie's as our charity partner for the coming season.
"They do an unbelievable amount of great work in the local community, providing care and support for those dealing with a cancer diagnosis.
"We are very much looking forward to a season-long commitment to raising as much money for Maggie's as possible through a wide range of fundraising initiatives, and I know our supporters will fully support this."
Lucia Osmond, centre fundraising manager at Maggie's Swansea, said: "Maggie's is delighted to be Swansea City's charity partner for the 2023-24 Season.
"Maggie's supports anyone living with cancer in the heart of the community of Swansea and the south Wales area.
"Maggie's receives no government funding but relies solely on the generosity of the community it serves.  
"On behalf of my team, we are very excited to plan lots of fundraising initiatives with Swansea City which will help us reach more people affected by cancer in our community."
More about Maggie's and cancer
Across 2021 and 2022, the Maggie's centre in Swansea provided care and support for 16,237 people within our community. They have set themselves the target of helping 10,000 people in 2023 alone.

It is estimated that Singleton Hospital alone sees approximately 3,000 new cancer diagnoses every calendar year. Roughly a third of those patients will utilise the services of Maggie's as they deal with the impact of their illness.

Swansea's Maggie's centre and programme delivery costs are approximately £700,000 a year. As a not-for-profit charity, your donations make all the difference and allow staff to continue to provide the highest level of service possible to those in need as a result of a cancer diagnosis.

More than 450 people die from cancer in the UK every day. On average someone in the UK dies from cancer every four minutes.

During 2022, Maggie's supported 10 per cent of all people who received a first cancer diagnosis in the UK.

Over 1,000 of those to visit Maggie's in search of support during 2022 were friends, family and carers of someone diagnosed with cancer.
Find your nearest Maggie's centre
If you or someone you care about has cancer, Maggie's is here for you.
Find your nearest Maggie's centre. You don't need an appointment – just come in. Our warm and welcoming centres across the UK are always open, Monday to Friday, 9 to 5.
Or, if you prefer, call us on on 0300 123 180 or email us at enquiries@maggies.org.