Marc Pugh helps Swansea Academy with nutrition advice
9th October 2021
Academy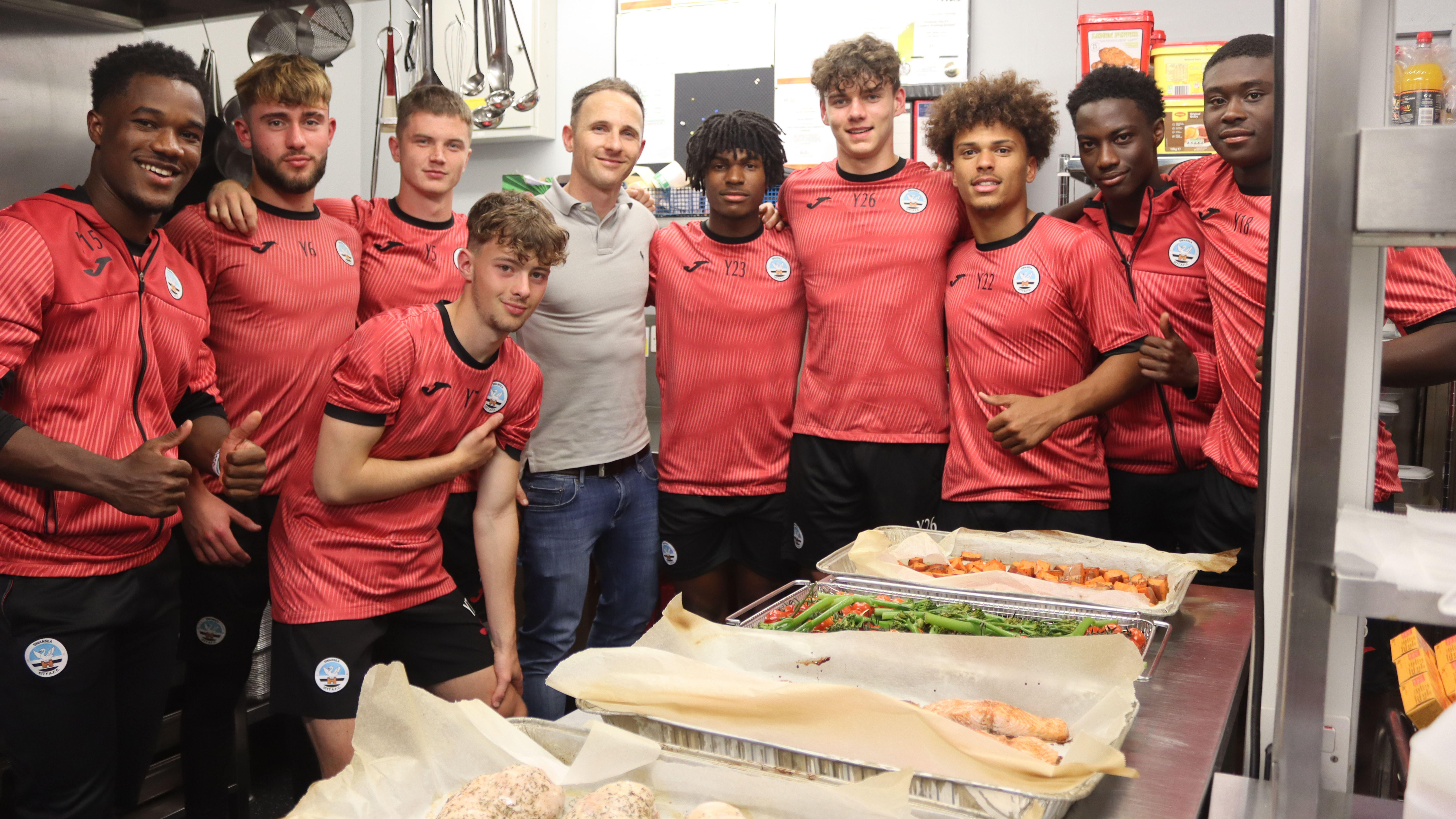 Marc Pugh recently visited the Swansea City academy to provide additional knowledge and support to the club's young players when it comes to their nutrition.
The former Bournemouth winger is a qualified nutrition advisor and goes by 'The Foodie Footballer' on social media.
Pugh played for the Cherries for nine years, going from League One to the Premier League with the south-coast club.
The 34-year-old has since played for Hull City, Queens Park Rangers and Shrewsbury Town.
Pugh admits he wasn't passionate about nutrition through much of his career, but began to feel a difference in his performances as he developed his diet and routines, and he is excited to share this information with the Swansea under-18 and under-23 squads.
"Eight or nine years ago I couldn't boil an egg, I relied on my partner to do all of the cooking, but if you've got that hands-on approach from such a young age, it can be that small percentage that really adds up," said Pugh.
"It took my performance to the next level, I've spent hours studying the different aspects of performance and recovery and I tried to piece that all together and found out what worked for me as an individual.
"My performances on the pitch improved, I was recovering better and it makes for an all-round better athlete in my opinion.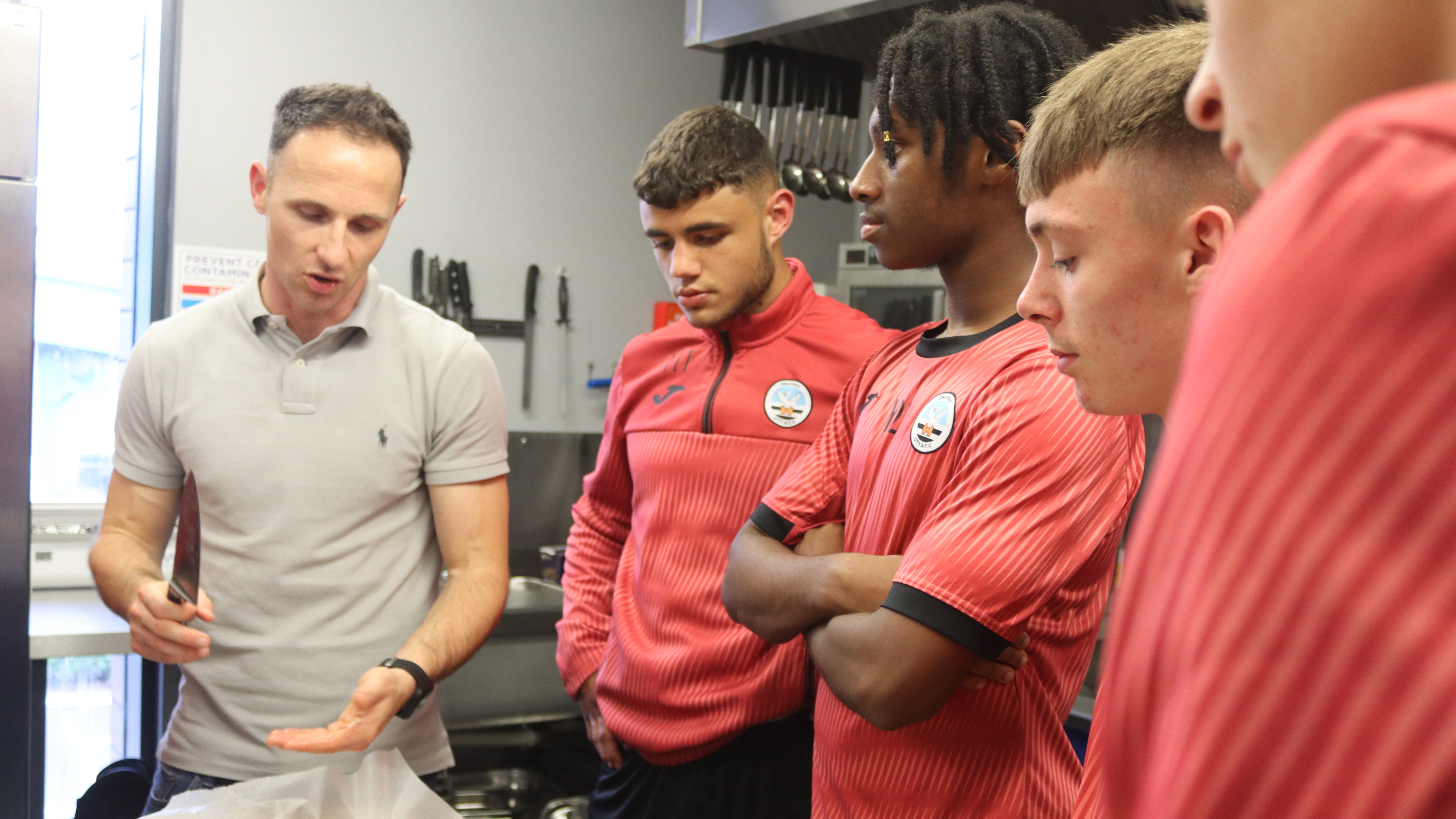 "For these young players, if they get that one opportunity to train with the first team, they've got to impress and if you've got your nutrition and your recovery right, those small percentages will add up and make you a better player.
"A lot of the lads that I played with didn't like to cook or said that they didn't have the time but, in reality, when you're a footballer you get home a lot earlier then your regular working person so you have a lot of time to prepare your meals."
Swansea Under-18s' midfielder Joshua Carey felt the session with Pugh gave him a new perspective on just how important nutrition can be, and feels it can make a big difference in his career.
"Obviously, we knew a bit about nutrition, but Marc has shown us different aspects of it, how it can help recovery and our actual performance in the game, so it's been a real eye-opener for the importance of nutrition," said Carey.
"Marc has had a really great career and it shows that we can just find that extra small percentage to go on and have good careers.
"He realised a bit later on in his career that nutrition was so important, but getting this information is good for us because we can prepare for this earlier and have a better chance.
"It was quite a different experience, I've never really cooked before but it's something different and it was enjoyable to be fair."