Margam Stags Inclusion group treated to online skills session to celebrate 'Weeks of Action'
5th March 2021
Club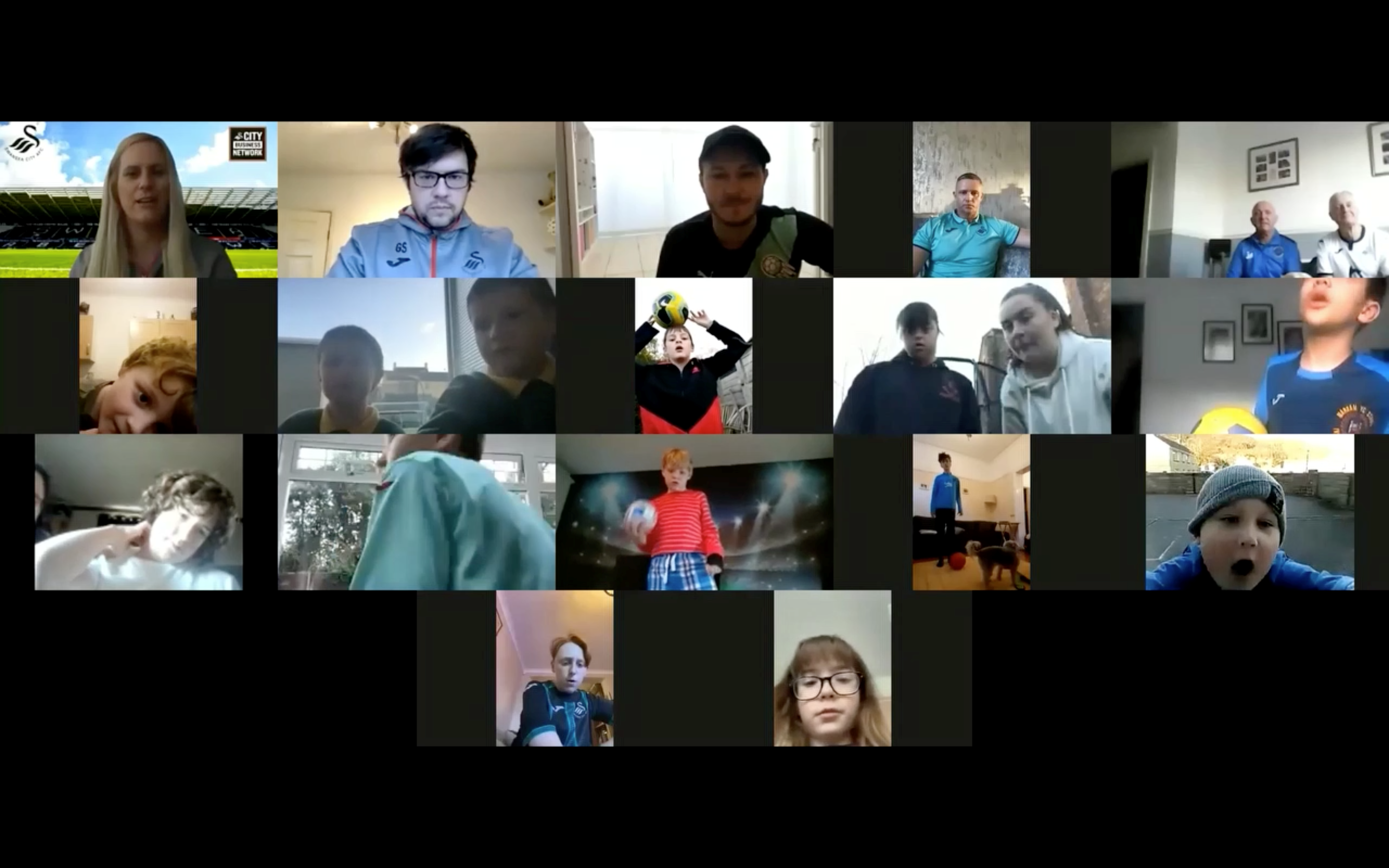 The Margam Stags Inclusion Football team, based out of Port Talbot, were treated to a virtual skills session as part of the club's campaign to celebrate Level Playing Field's 'Weeks of Action'.
Margam Stags were joined by Bootle Inclusion Football from Liverpool, who have acted as an inspiration to create and grow the inclusion football club in the Port Talbot area.
The skills session was hosted by Swansea City's Community Trust and was led by well-known freestyler Ash Randall and 'Magic Daps' himself; club ambassador, Lee Trundle.
The children were treated to a question-and-answer session with Ash and Lee, followed by a freestyling football skills demonstration. The children were then taught some football skills and they enjoyed trying them out for themselves.
You can view video footage of the session by clicking the play icon.
Swansea City's head of fan engagement, Catherine Thomas, commented: "It was fantastic for the Community Trust to host such an event and to see the smiles on the children's faces. It is evident they are missing their football club and sessions, and it is great that we got to bring that to them in the comfort and safety of their homes."
The Margam Stags is an inclusion football club, who are trying to help disadvantaged children and children with disabilities in the local area through the power of football. Margam Stags coach, John Heycock, added: "I really hope we can build something special for the children at Margam."
Margam Stags have big dreams of building a purpose-built training facility in the future and as such they are fundraising towards that goal. Any members of the Jack Army who wish to donate, can do so HERE.