Martin praises Jay Fulton for taking responsibility ahead of late penalty
5th November 2022
First team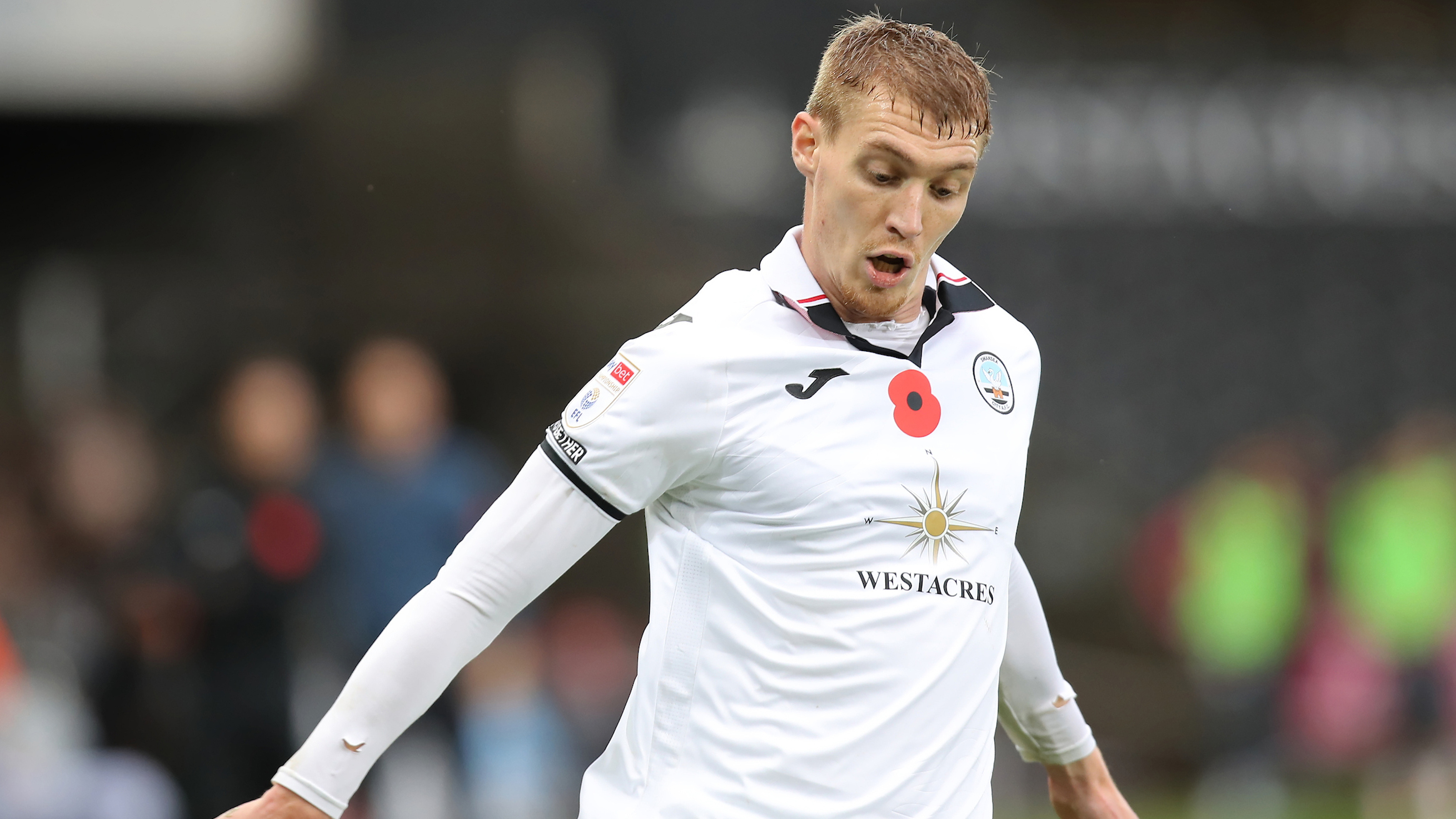 Russell Martin praised the experience of Jay Fulton for taking the spotlight and pressure off Joel Piroe ahead of the Dutchman's equalising penalty against Wigan.
Jason Kerr's foul on Kyle Naughton presented the Swans with the chance to complete a comeback from 2-0 down.
But, with Kerr receiving treatment, there was a considerable delay before the spot-kick was taken.
And Fulton took responsibility of the situation, taking the ball and standing on the penalty spot and only handing the ball to his team-mate once all players had been cleared out of the area.
"That was brilliant from Jay Fulton," said Martin.
"He took the pressure off Joel, protected him, looked after the ball and sorted the spot out because one of their players tried to scuff it up a little bit.
"That's proper from Jay. He's been outstanding. He was great today. He made it easier for Joel, that's what you want. We noticed that moment.
"At one point I did think he might be taking it and I'd have been comfortable with that because he strikes the ball as well as anyone.
"In terms of looking out for your team-mate and protecting each other, I absolutely loved that moment."