Martin praises Ollie Cooper showing
27th August 2022
First team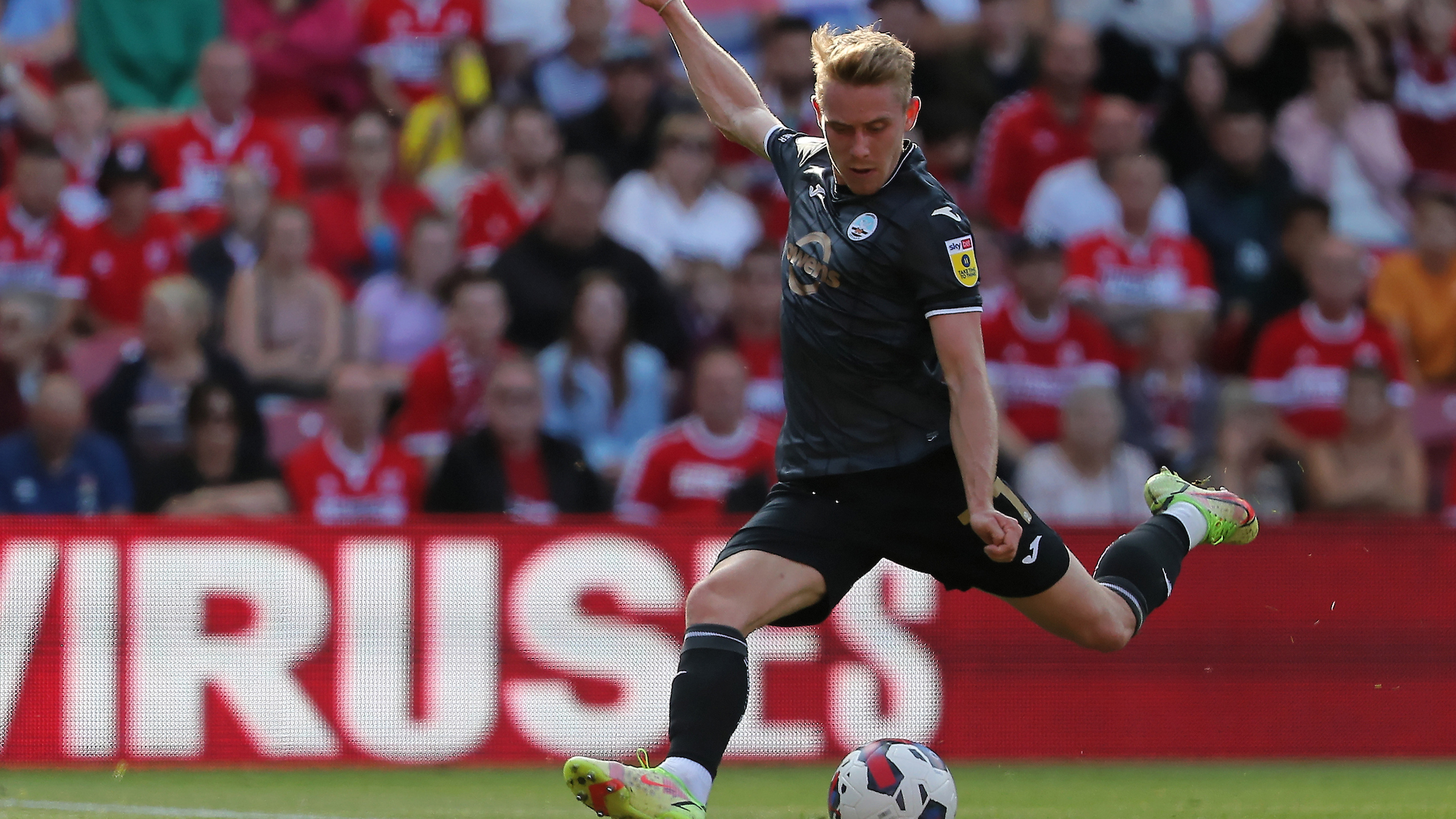 Head coach Russell Martin praised the impact of Ollie Cooper after the midfielder added real energy to Swansea City's second-half display in defeat at Middlesbrough.
The academy product, 22, was introduced at the break with the Swans 2-0 down at the Riverside Stadium, and his ability to break between the defensive lines to find space added something to the visitors' play.
He had one good sight of goal that ended with his shot being blocked, and his showing backed up an excellent display when handed a start in the Carabao Cup at Oxford.
And, despite the disappointment of defeat on Teesside, Swans boss Martin had only positive words for Cooper's contribution.
"You look at the team in the second half and it was a really young team, and with a team like that you have to expect there are going to be some bumps along the way," said Martin.
"But they have a coaching staff with so much belief in them and you can see what they are capable of. I thought Ollie Cooper was outstanding today.
"He showed a real courage with the ball and a willingness to run to help create space for himself or for others.
"He helped us to start to stretch the defence and make it a bit messy for them in the final third."