Martin praises workaholic Flynn Downes
25th September 2021
First team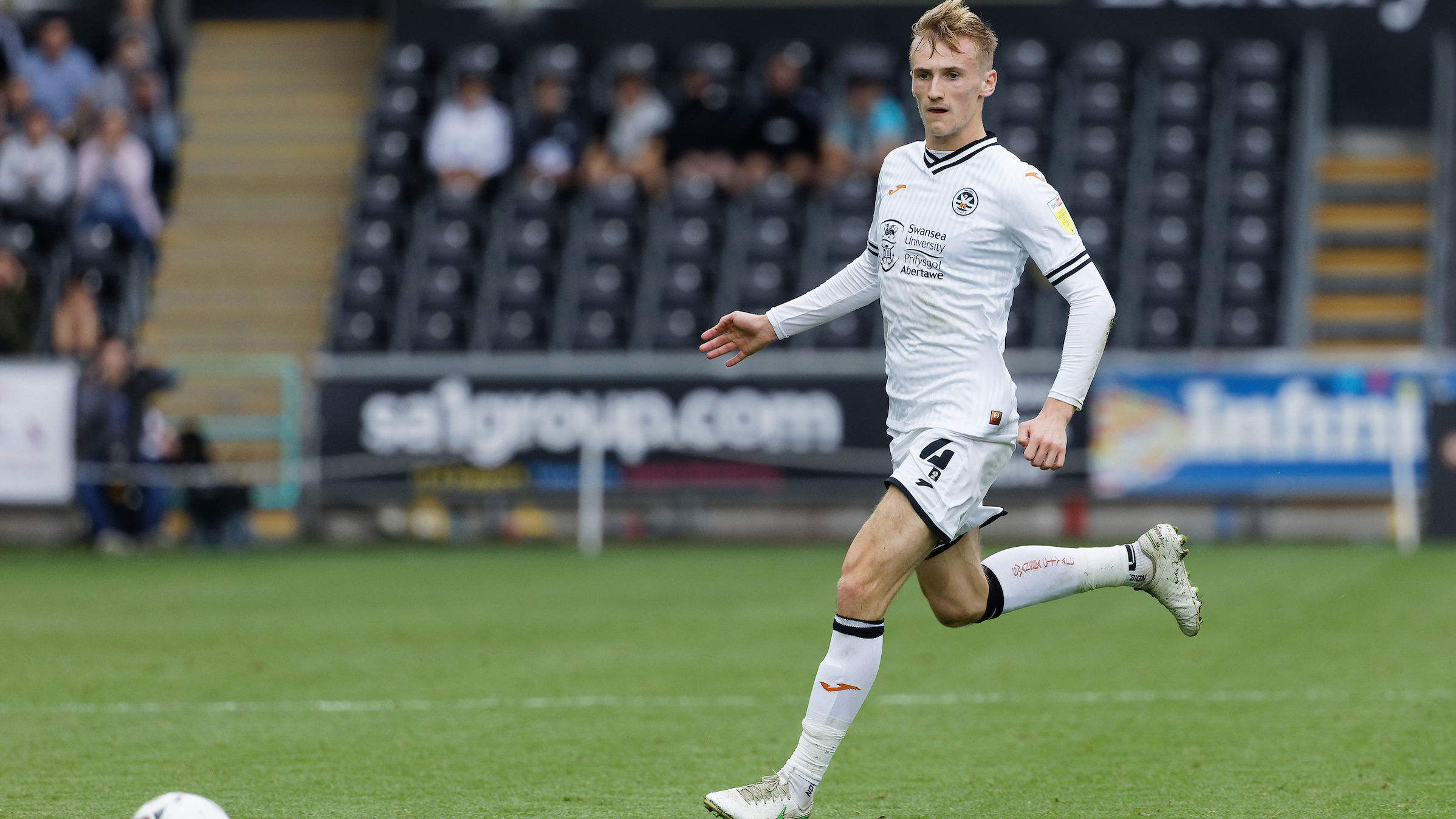 Head coach Russell Martin praised the work ethic of man-of-the-match Flynn Downes following the midfielder's outstanding display in the win over Huddersfield.
 Joel Piroe's sixth goal of the season saw Swansea City secure a first home league win of the campaign  at the Swansea.com Stadium.
But Downes was one of a number of players to stand out, with the 22-year-old showing the defensive grit to go with his creative abilities on the ball.
And Swans boss Martin praised the summer signing's ability to adapt and learn on the pitch following his arrival from Ipswich Town.
"Flynn was incredible, it's difficult to single people out, but he does the dirty work perfectly well," he said. 
"He enables other people to do their roles brilliantly, he knows exactly what his role in the team is.
"Kyle Naughton and the guys at the back appreciate him a lot, I know I would have if I had him playing in front of me.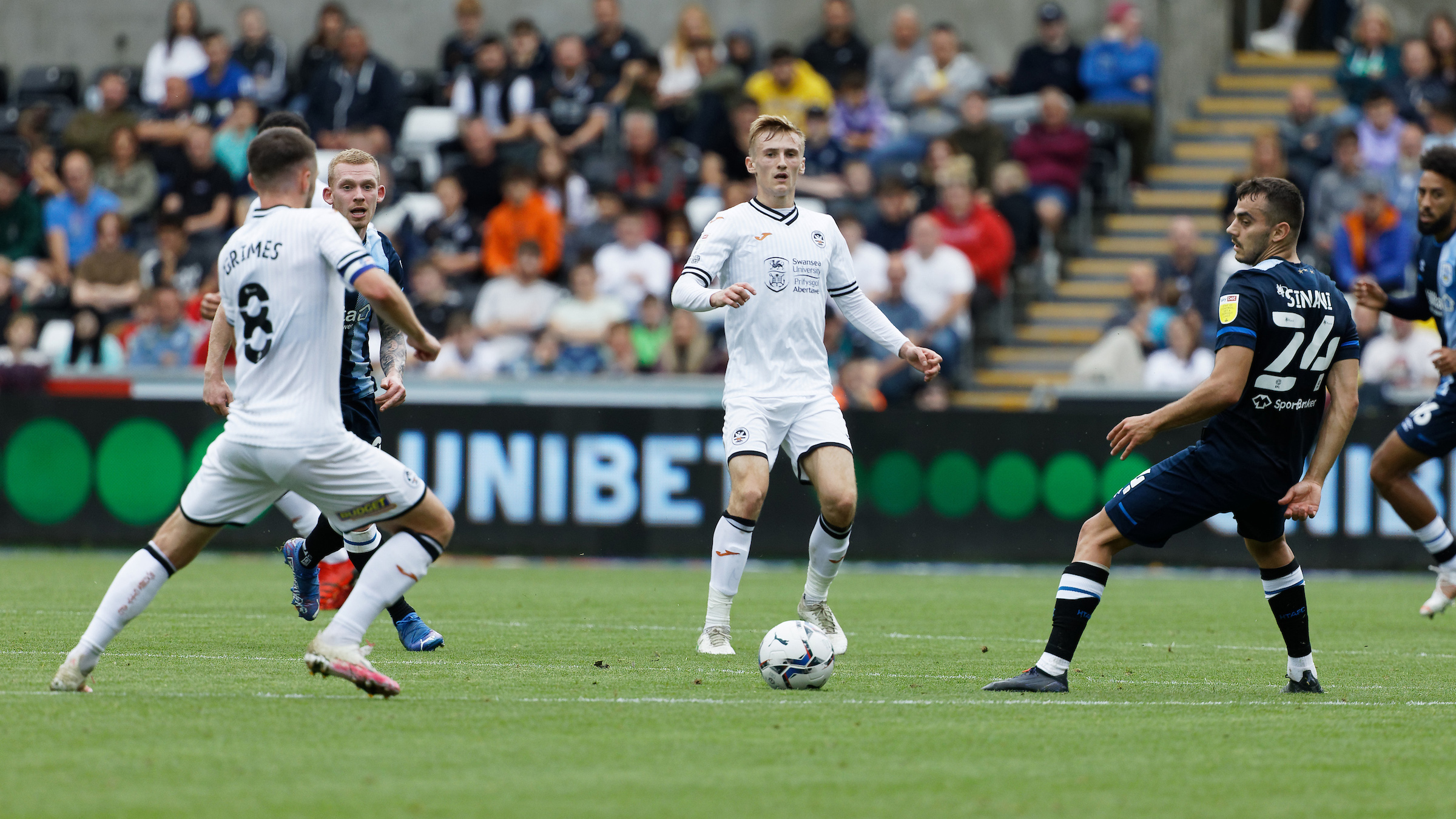 "He has an excellent willingness to learn, his attitude, his attention to detail and how quickly he learns is outstanding.
"He's playing in a completely different role to what he used to play at his previous club, as most of the guys are.
"His desire to win and athleticism, with his increasing and improving technical ability, shows how much he wants to work.
"That's the point of playing him in this way, it's the best way to improve players, it really is."