Martyn Margetson | Swans' number one spot up for grabs
5th July 2019
Pre-season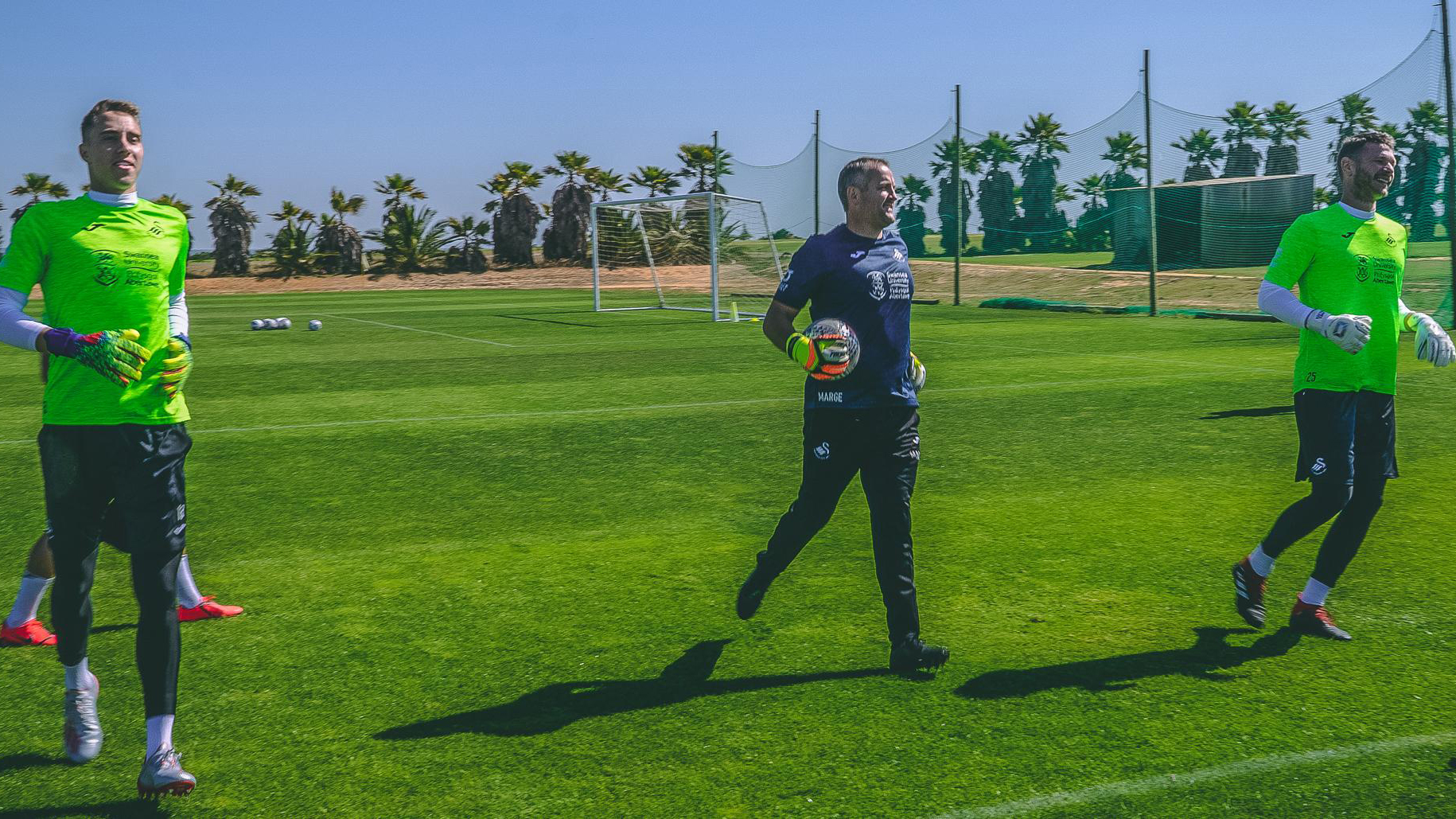 Goalkeeping coach Martyn Margetson has thrown down the gauntlet to the club's three senior keepers to come and claim the Swans' number one shirt for the new Championship campaign.
Margetson, who joined Steve Cooper's backroom team in the close season, has been putting Erwin Mulder and Steven Benda through their paces on the club's pre-season training camp in Spain.
Kristoffer Nordfeldt fully joined the sessions later this week after being given extra time off due to international duty over the summer.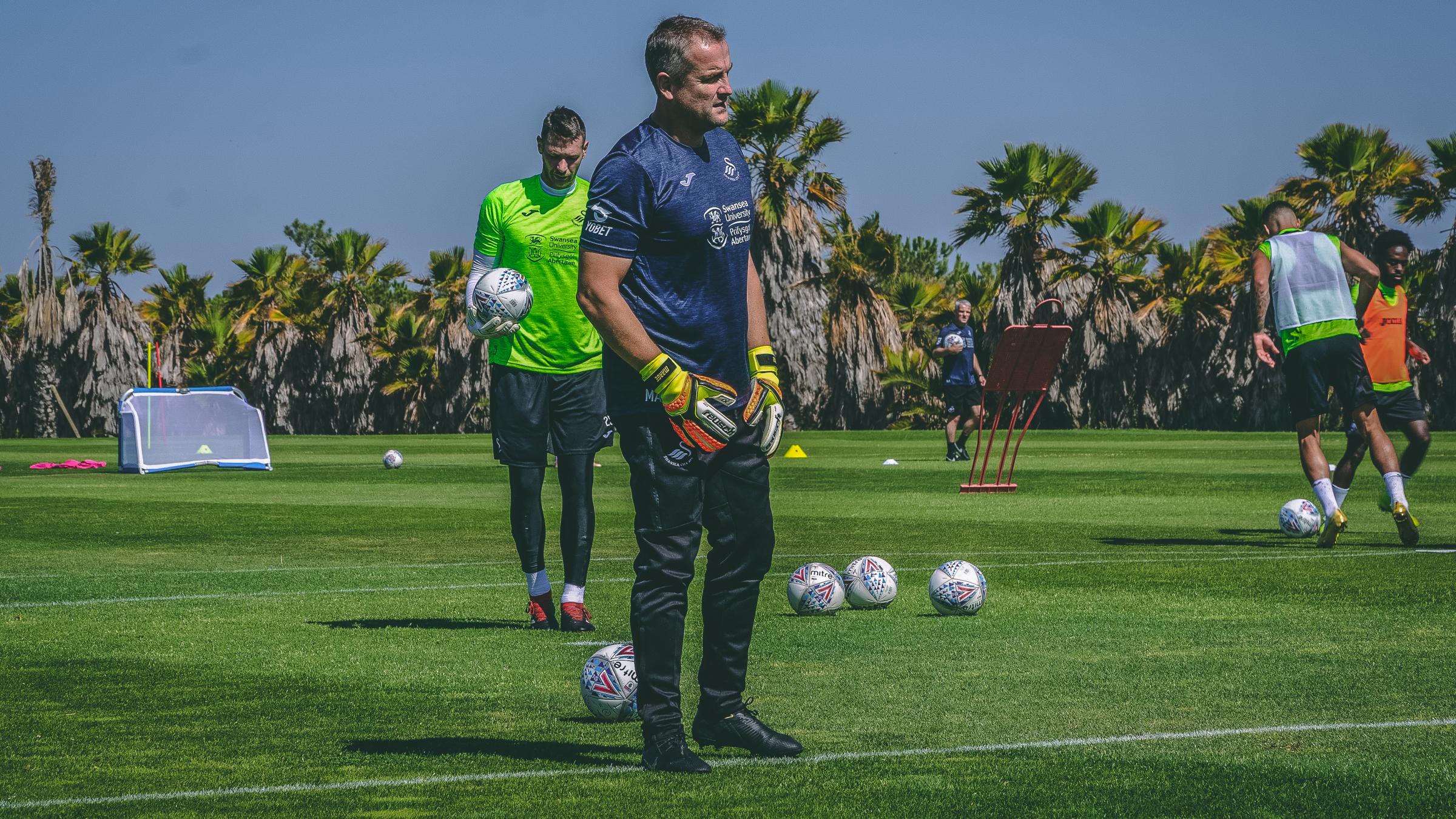 "I've been impressed with the two keepers so far in pre-season and I'm looking forward to working more with Kris,'' explained Margetson.
"As far as I'm concerned, it's a clean slate for them all. I think I would be fair to say that there was a 50-50 split last season and they couldn't quite establish who was number one.
"Young Steven comes into that now because I had heard a lot of good things about him even before I started.
"I've watched every goal we conceded last season, so I've already got a clear picture in my mind.
"They (Mulder and Nordfeldt) have two very different styles, but I've got pictures of how I can help them, although the messages will be different for them both.
"It's healthy to have competition. And, like I said, it's a clean slate now from pre-season and the number one jersey is up for them to compete for.''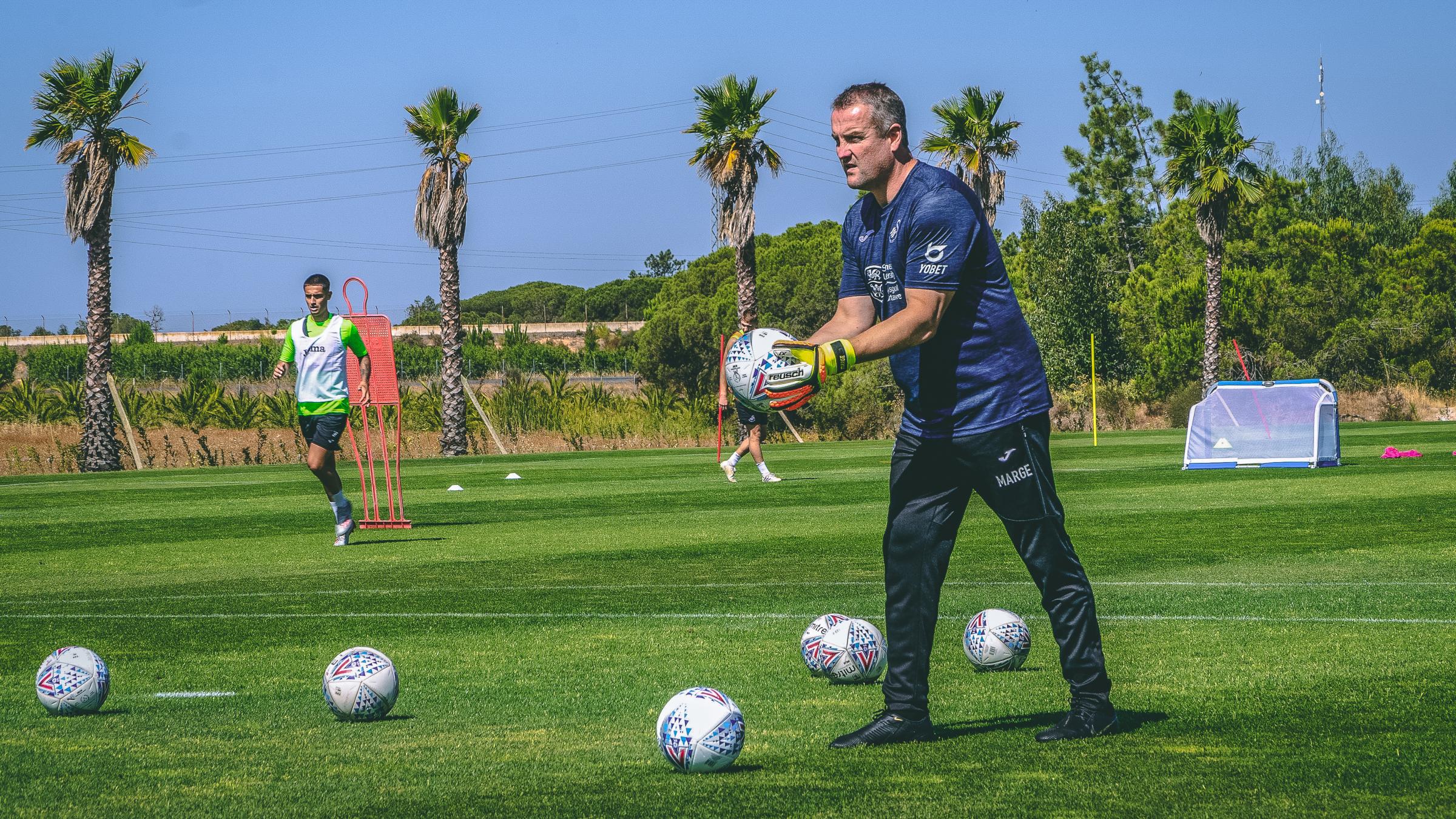 One area Margetson has already targeted for improvement is defending set-pieces, a real concern for the Swans last season.
And having worked under the tutelage of Sam Allardyce at West Ham, Crystal Palace, Everton and briefly England, Margetson intends to utilise the experience he gained under Big Sam.
"Sam's ethos is a big part of how he runs his clubs by organising the set plays,'' he added. "It's definitely part of my remit.
"We've already looked at the whole of last season and how we can evolve and help in those situations.
"We will definitely be making tweaks in how we want them to defend, that's for sure. But that's work in progress, which we have already started.''
The Swans will play Mansfield in Portugal at Complexo Desportivo, 8900-211 Vila Real de Santo António. Entry is free.
There will be no live stream of the game, but we will bring you brief highlights and details of the training game here as soon as we can.
You can follow live updates on the game via our official Twitter account @swansofficial