Matt Gill | Academy adaptation to style of play a big plus for Swansea City's future
25th March 2022
Academy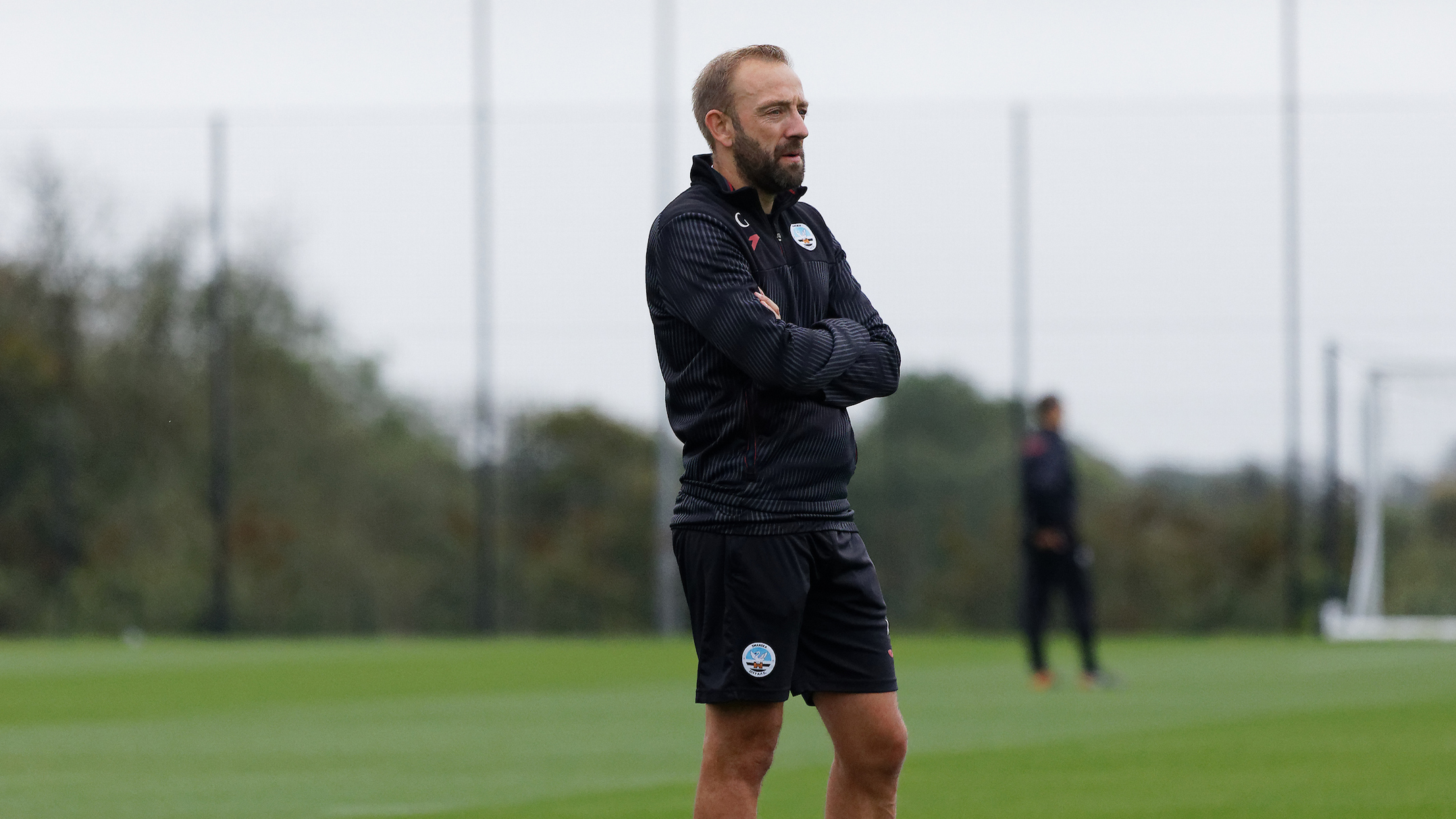 Technical development coach Matt Gill has praised Swansea City's academy coaching teams for the way they have adopted the senior side's style of play within the club's Professional Development Phase.
Gill and head coach Russell Martin have been regular attendees at under-18 and under-23 fixtures throughout their first season in SA1, and are in consistent dialogue with the coaching staffs as all look to create a clear pathway and identity to smooth the journey to senior level.
Gill recently joined head coach Russell Martin at the Swansea.com Stadium to watch Swans under-23s' 5-1 victory over Queens Park Rangers and were impressed by the way the young Swans have taken onboard the style of play.
Kris O'Leary and Darren Davies' sides mirror the first team's possession-based football, both enjoying encouraging starts to 2022, and Gill believes the alignment between academy and senior operations is key for the Swans moving forward.
"The under-23s' style looks so similar to how the first team play and I think Kris deserves a lot of credit for getting the players to play that way," Gill said when reflecting on the development side's win over QPR.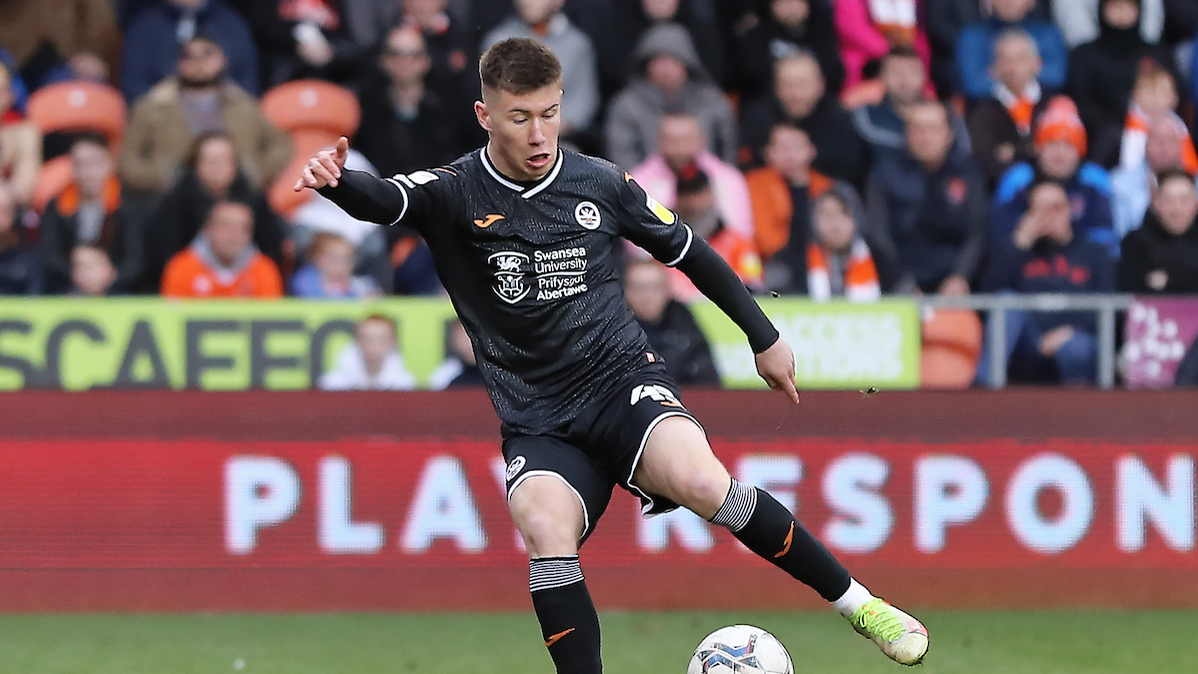 "To have that club-wide philosophy where the under-23s and under-18s are playing so similarly to the first team makes it a lot easier for those boys stepping up.
"You only have to look at Cameron [Congreve]. He played as a number eight for the under-23s, and when he came on at Blackpool he played as a number eight.
"He was able to play it in exactly the same way, so it does make things a lot smoother for the boys stepping up to the first team.
"I think bringing young players through is one of the major reasons that Russell was brought into the club.
"With the amount of touches you get on the ball and the amount of time you have in possession, that can only improve you as a young player.
"Playing this way is a perfect way of developing young players and we need to do that."
Swans boss Martin and sporting direction Mark Allen have previously spoken of the desire for Swansea's style of play to be adapted within the supply chain of the academy set-up.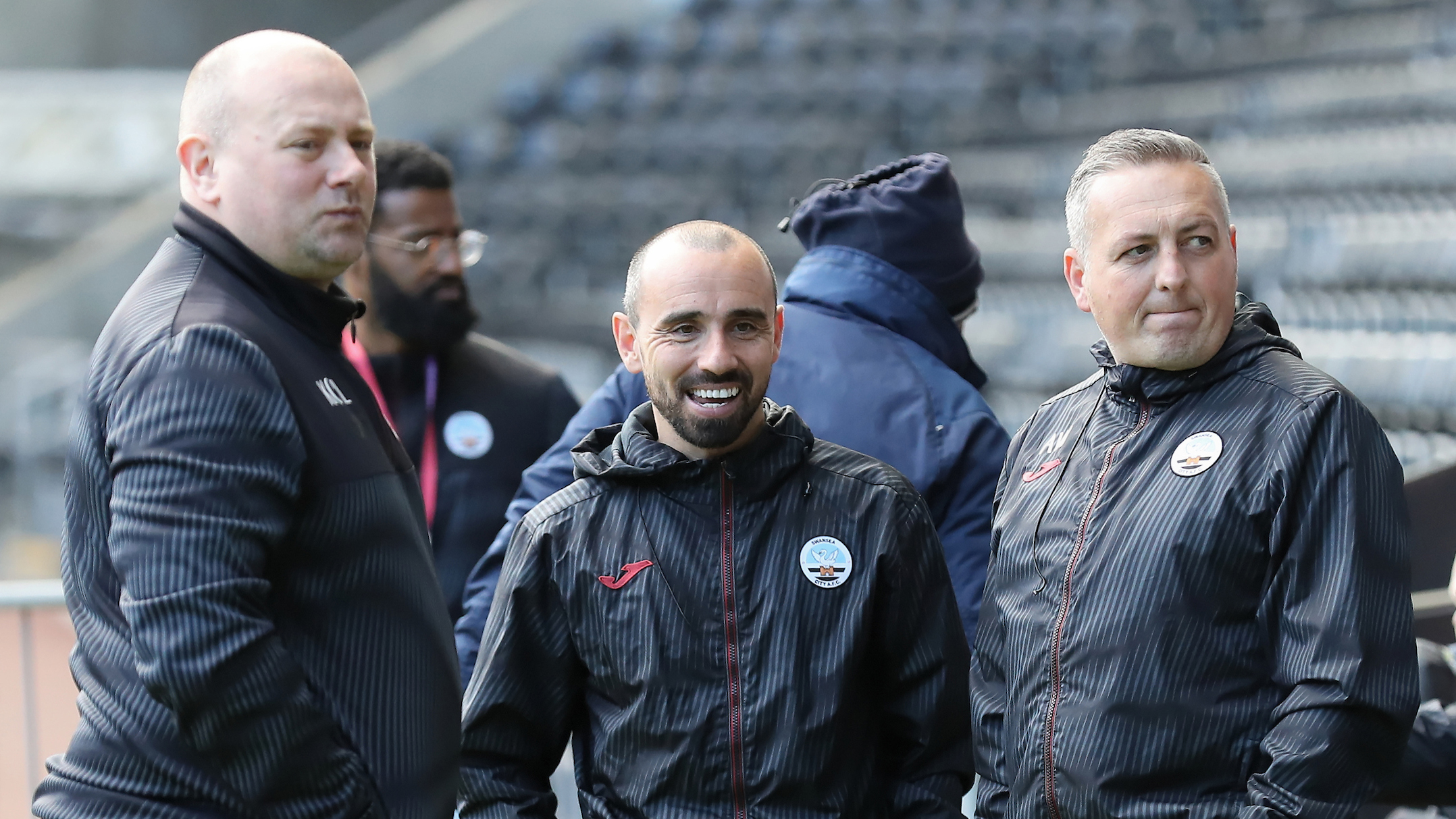 "It is vitally important, because you don't want a situation where a young player is used to one way of doing things only to come into the first-team set-up and not be at ease with what is required," Martin said earlier this season.
"Making that step up is not easy, so the last thing you want is to be putting further obstacles in the way.
"If a player has been used to the identity and the style of play, the way of working, then that person is far more likely to feel at home and comfortable and confident in what they are doing.
"We are grateful for the way the academy have embraced what we have spoken about, they have been great and really thrown themselves into it with total focus.
"We have no doubt it is only going to help the club moving forward."