Matt Gill | It was another good workout and there is plenty to improve on
5th July 2022
First team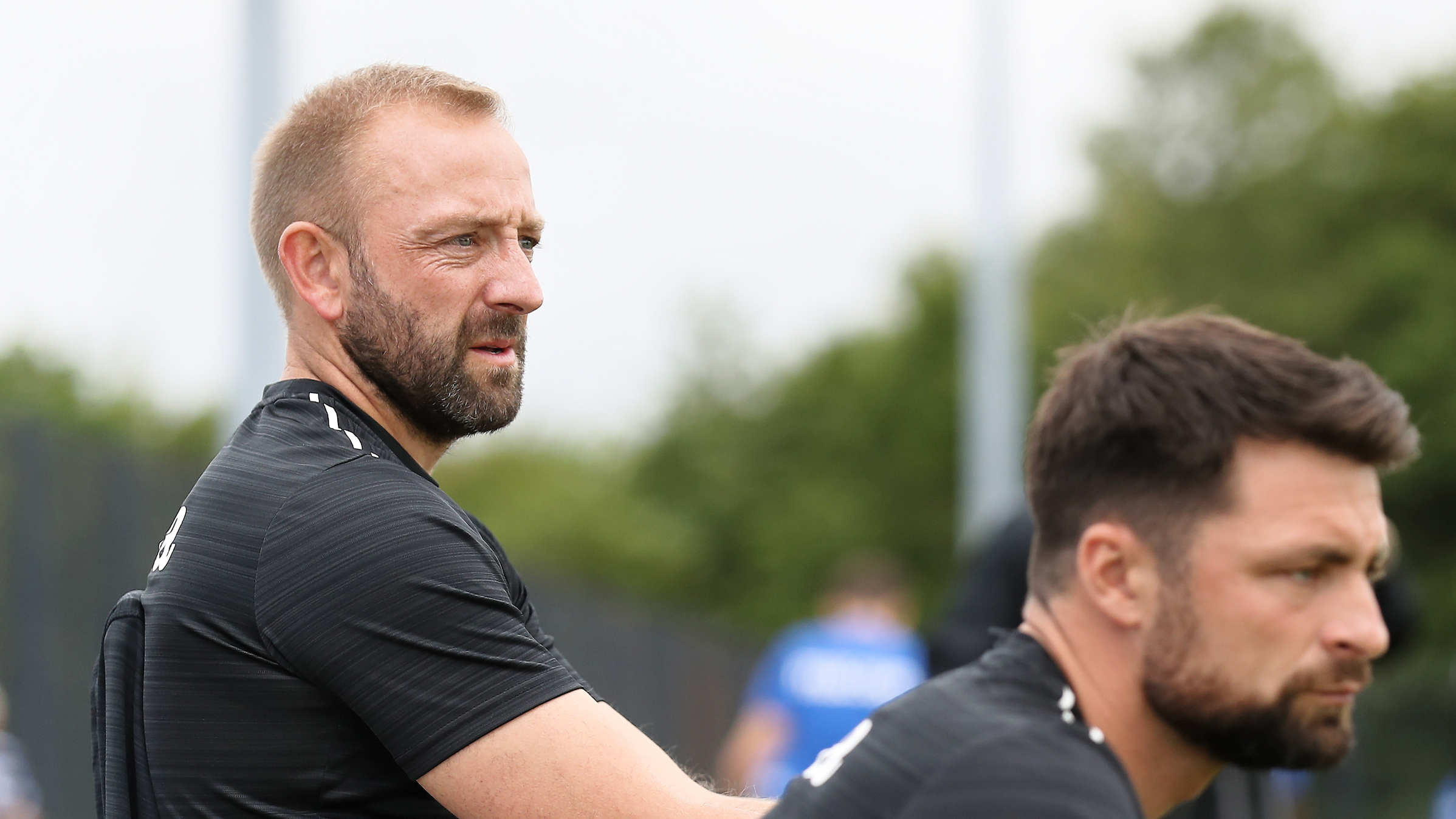 Assistant head coach Matt Gill was pleased with another good workout for Swansea City as pre-season preparations continued against Colchester United.
The clubs played out a pair of keenly-contested hour-long games at the Swans' Fairwood training base.
The League Two visitors emerged 2-0 winners from the opener, before a Joel Latibeaudiere finish gave the hosts the edge in the second game.
It provided more valuable game time for the majority of the Swansea squad, but Gill knows there is still an awful lot of work to do before Championship hostilities commence later this month.
"I think that was a brilliant exercise for us," he said.
"There was a lot of stuff that came out of today that we know we are going to have to face during the season.
"There will be teams that sit off us, lie deep and look to make it hard for us to play through.
"There will be a load of learning in that for us, we will watch it back and review it and there will be some excellent stuff to come out of it, but there will also be bits we know we need to improve on.
"We have to remember we are only two-and-a-half weeks in, but we will make sure the lads see those areas we need to work on.
"But a lot of lads got some valuable minutes, it was brilliant for the international lads to get those minutes.
"When you play in pre-season you want to face different challenges, the lads have worked extremely hard.
"We are obviously much further ahead than we were at this stage last year. They are in an outstanding place and we just want to continue that."