Matt Gill | We are controlling games, it's about finding the solutions regularly in the final third
15th March 2022
First team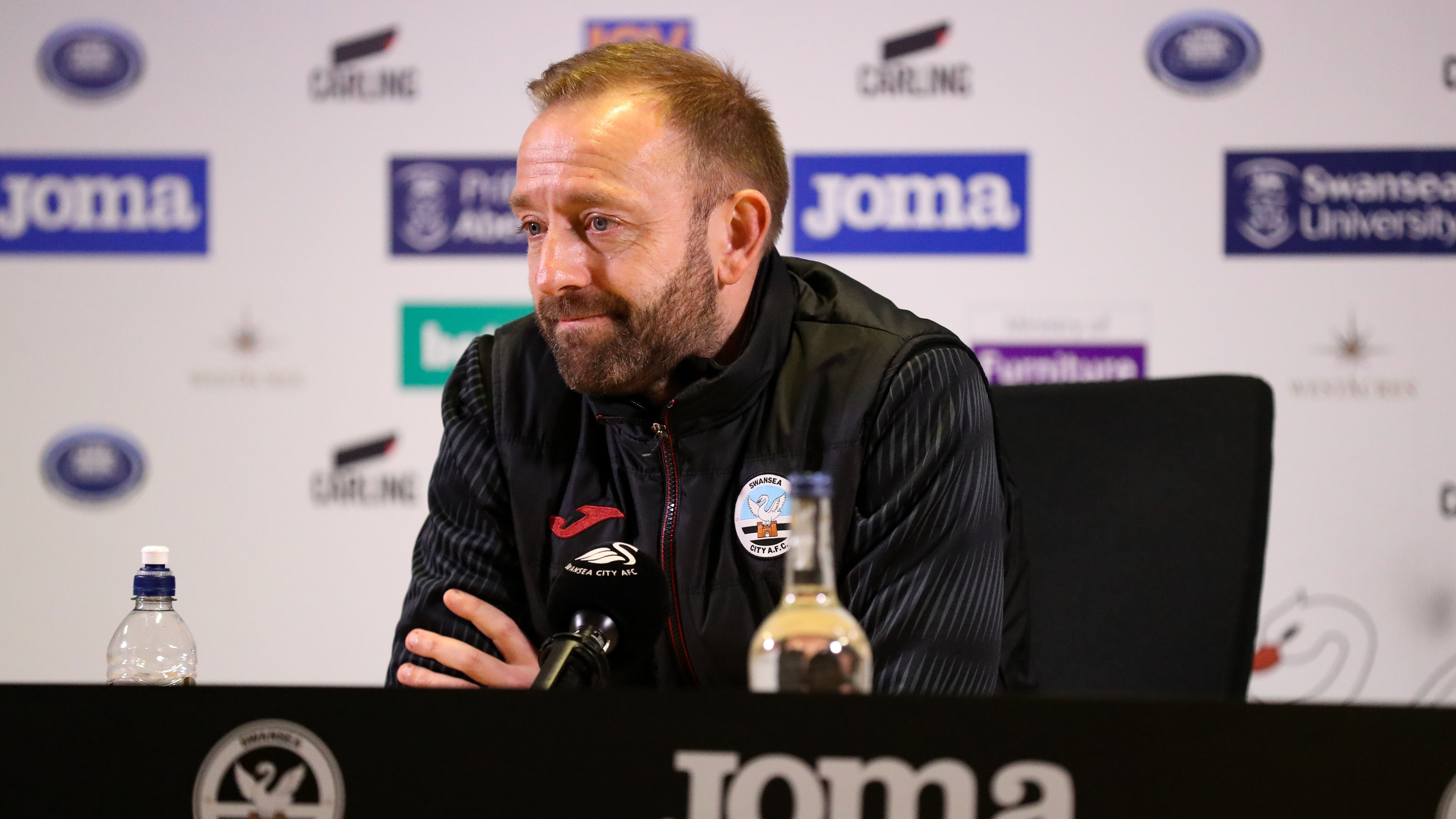 Technical development coach Matt Gill believes finding a regular, productive touch in the final third is a key next step in Swansea City's development as they look to maximise the control they are enjoying in games.
The Swans were left frustrated by a resolute Blackpool – despite boasting more than 75% possession on Saturday – after conceding an early goal.
Gill feels that Swans have some of the best build-up play in the league, something backed up by the fact they have the most entries into the final third and the highest possession figure of any side in the Championship.
But he acknowledges that there is a need to be more proactive in the final third of the pitch in order to make sure the Swans capitalise on their good work.
And it is a step he is confident they will take as they continue to work.
"Dominating possession that much away from home is not done much in the Championship, it's a hard thing to do," he said of the game at Bloomfield Road.
"I think it's about control for us – we want to control as much as we can in a game.
"I think we probably arrive at the final third in more control and with a better team structure than anyone else in the league, but now it's about us adding the final bit.
"I don't think you can work the other way, where you spend time on finishing with no idea how you're going to arrive in those positions.
"We all recognise that we need to be more proactive in the final third, I think everyone would admit that.
"It's something we know we need to improve on. We need to take more risks in the final third – that will help.
"I think it's part of the process with us learning and getting better as a group.
"They'll be loads of stuff we've learned from Saturday's game and how we can be better, and the next opportunity to put that right is on Wednesday."
This season has been a transitional one with Russell Martin and his coaching staff taking over the reins just days before the start of the campaign; bringing with them a uniquely possession-based style of football.
The playing style has seen them dominate the possession stats against even the best teams in the league, and Gill firmly believes the style of play will eventually lead to more goals.
"If I didn't believe in what we're doing, I wouldn't be here," Gill added.
"It's a challenge. This is a different club to the one it might have been in the past few years. We're going to have to do things a different way, whether that be through playing style or developing our own young players.
"The final games are really important, we want to develop more as a team particularly around the final third.
"There are opportunities to improve and grow as a group, and really build something here. Part of the process with the manager is that we try to improve every day."