Matt Grimes' century | My favourite games
9th July 2020
First team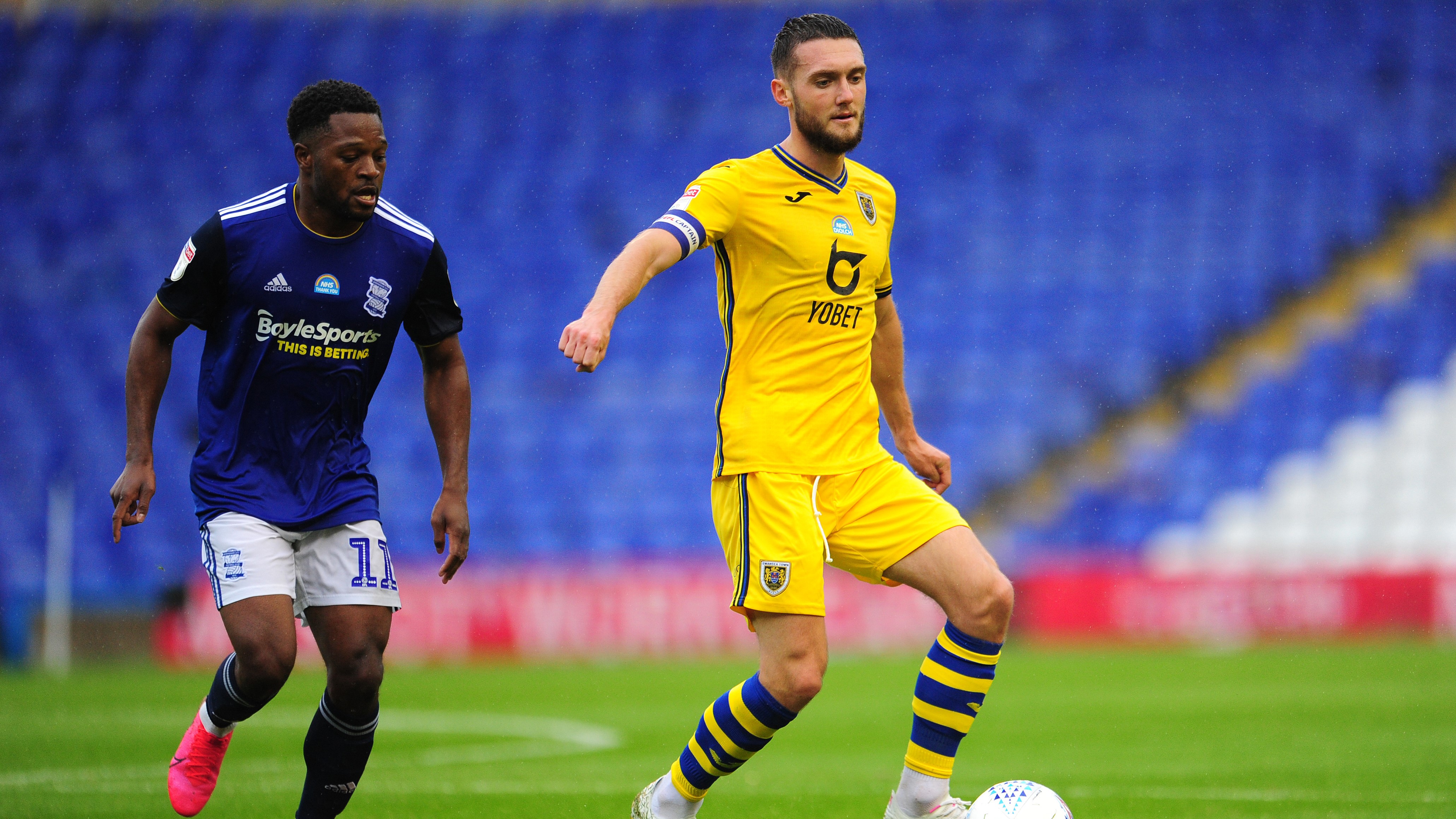 Wednesday's win at Birmingham saw Matt Grimes make his 100th appearance for Swansea City.
To mark the occasion, the skipper relives his favourite games on the way to reaching his century.
Swansea City 3 Hull City 1
Premier League – April 4, 2015
I have chosen this game for obvious reasons.
It was my Swansea debut and my Premier League debut, which was a massive milestone for me and my family. 
I remember running onto the pitch and telling Gylfi Sigurdsson that there was a change in shape, which was surreal in itself. 
Bafetimbi Gomis scored the third goal and I sprinted up the pitch to try and be there if he hit the post or the goalkeeper saved it.
He dinked the goalkeeper and I had to wait for him to do his iconic celebration before congratulating him!
It was surreal going from League Two to playing in the Premier League, and coming on to the likes of Gylfi, Bafe and players like that.

Newcastle United 2 Swansea City 3
Premier League – April 25, 2015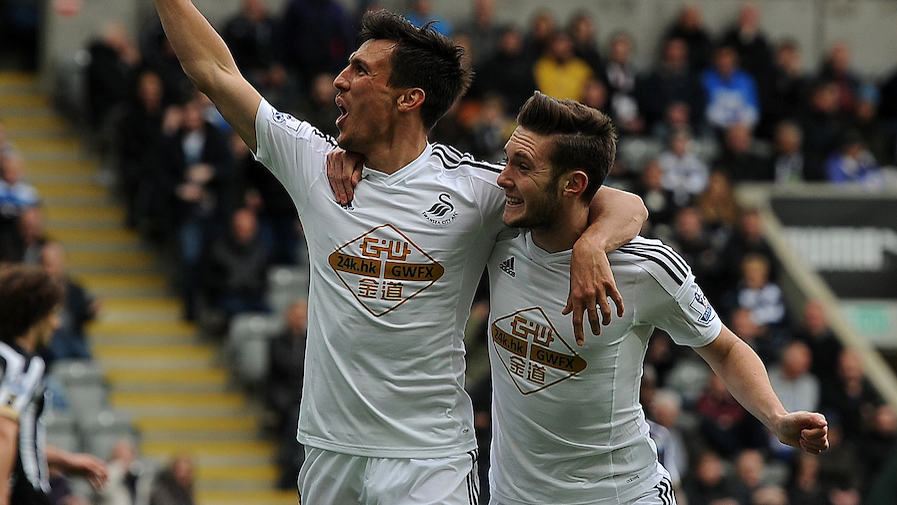 I picked this game because of going from League Two to coming on in front of 60,000 people. 
Also, when we won, it marked the Swans' highest-ever Premier League points tally. That was a big milestone for the club, so to be a part of that was special. 
I remember celebrating with Jack Cork after he scored his goal. I came on the left wing. Nelson Oliveira squared the ball for Corky and, if he'd have missed it, I was there for a tap-in.
It was another very good day.
Millwall 1 Swansea City 2
Championship – September 1, 2018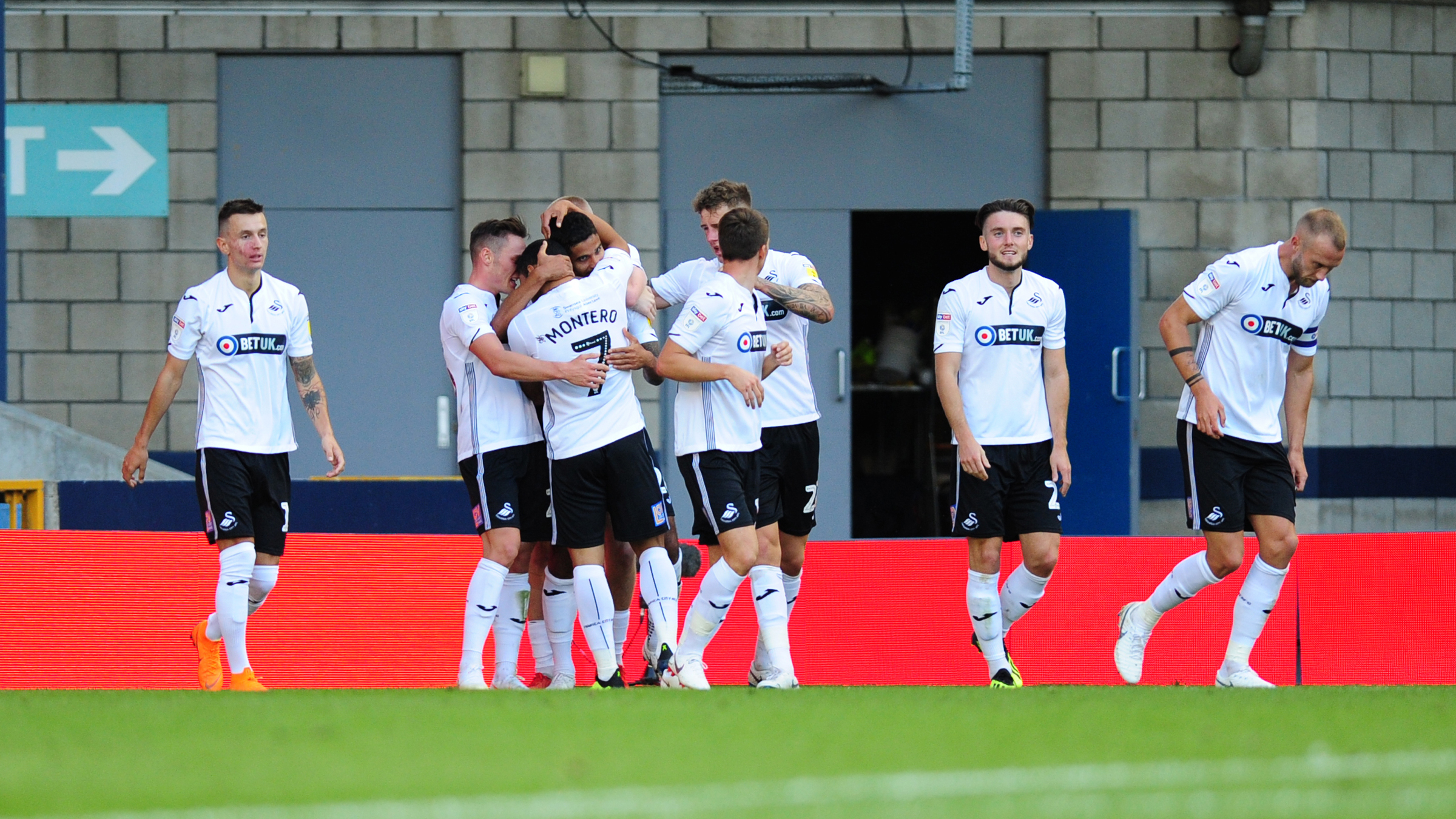 To go to The Den and get anything is hard enough, but to win with 10 men in the last few minutes was madness.
I had some friends in the crowd who said it was one of their favourite away games.
Before that game, they hadn't lost in 19 games at the Den. They'd been on some run, so we knew we were up against it.
Courtney Baker-Richardson got sent off within five minutes and we like to remind him of it every so often, so he knows that we're thinking about him! 
It was backs against the wall from there. Leroy Fer and Martin Olsson then got injured and we were wondering what else could go wrong. 
At 1-1, a point would have been unbelievable. For some reason, I took a quick free-kick. Jefferson Montero was stood completely alone so I just gave him the ball. He played a beautiful one-two with Bersant Celina and Oli McBurnie slid in for the winner. 
For the last three or four minutes, I remember Oli playing alongside me at centre-half just heading everything away; I couldn't believe my eyes. That was the type of game it was.
It was a big step forward in terms of the togetherness of the group and the connection with the fans.
Swansea City 2 Manchester City 3
FA Cup – March 16, 2019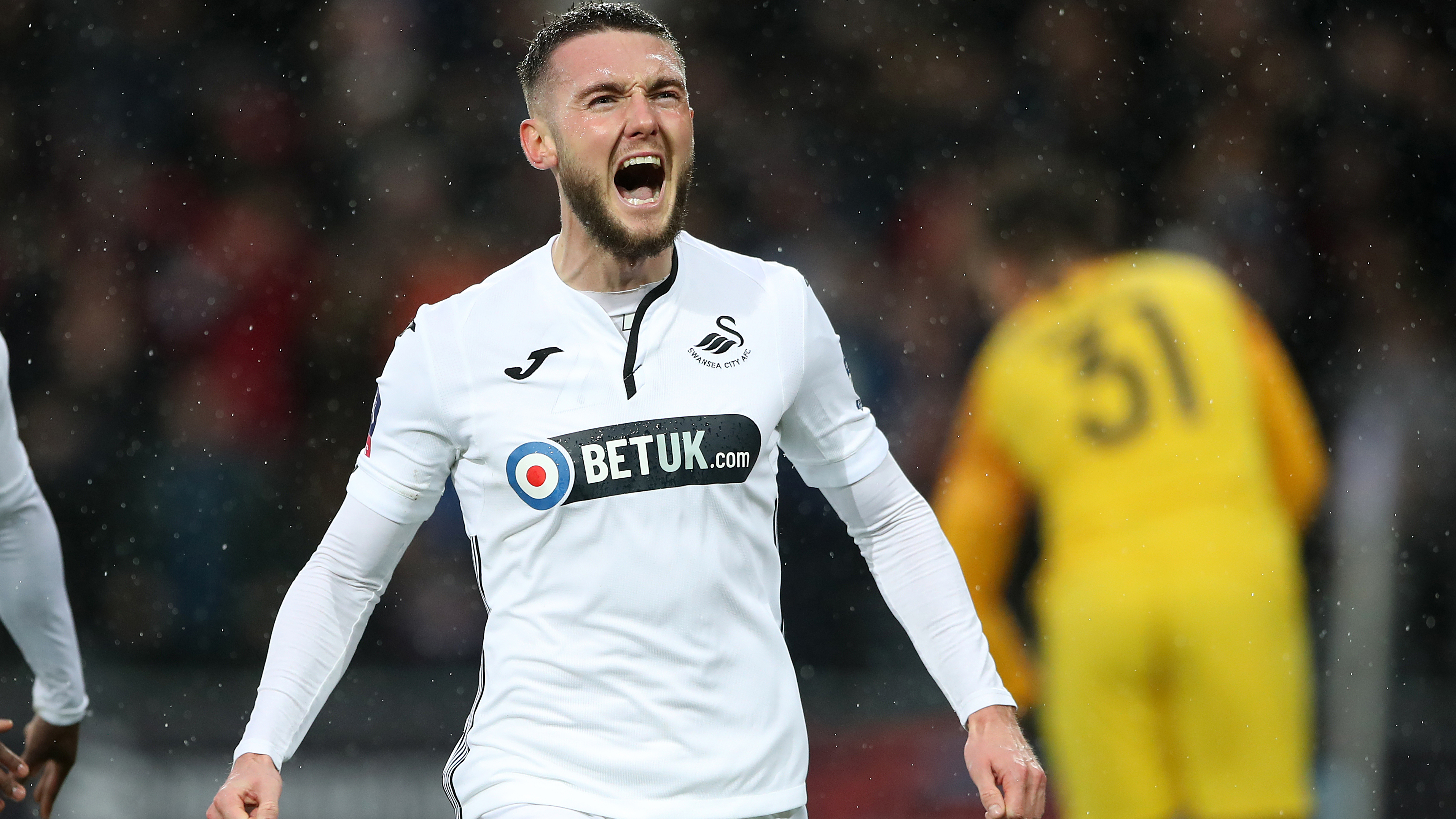 I know we lost the game in the end, but the way we played that day was brilliant. 
You know how good Manchester City are, so it was a good way to test yourself against the best team in the country - and even the world - at that time. 
We didn't have too much time to think about it. We played West Brom on the Wednesday, so on the Thursday and Friday we were just recovering to get as fresh as possible. 
We took it in our stride, didn't overthink it and tried to give it everything. We went all-out and it worked for the first 70 minutes or so.
Billy Reid came up to me before the game and asked if I wanted to take penalties that day. I thought nothing of it because I didn't think we were going to get one.
Then when Connor Roberts burst through and won the penalty I was delighted, but then remembered I was on pens! 
I was playing with such confidence at the time that I never felt I was going to miss; I didn't feel a single nerve. I picked my side beforehand so I just tried to strike it as well as I could, and the goalkeeper went the wrong way.
We got done with a few questionable decisions but, at the end of the day, that didn't matter.
I was extremely proud of the lads that day. We showed everyone what we were capable of and that we could mix it with anyone.
Leeds United 0 Swansea City 1
Championship – August 31, 2019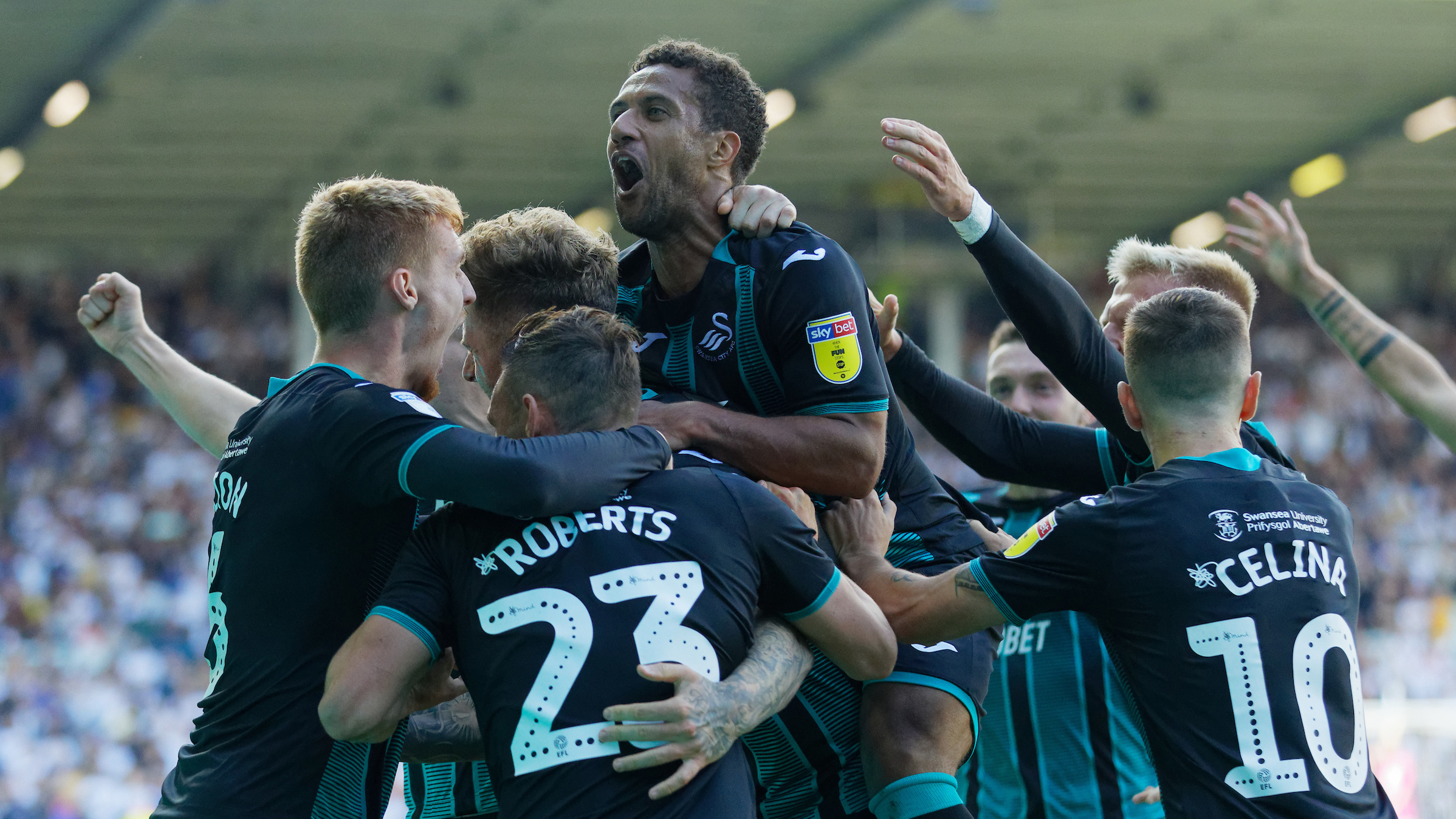 It was a top-of-the-table clash at the time and scoring any winner in the last minute is a sweet moment.
We defended well, made a few decent blocks, Freddie Woodman made a few good saves and Wayne Routledge popped up with the winner in the last minute. 
When you go to Elland Road, you expect not to have as much of the ball as normal. They're such a good team and sometimes, you have to ride your luck.
At 0-0, we had a corner and were thinking whether to take what we had; you probably do away to Leeds at Elland Road.
I remember swinging in the corner, they headed it out and were just about to break. I thought I was going to have to sprint to stop them on the counter, but Joe Rodon's long leg swung around someone and took the ball away.
It landed at my right foot, I didn't have the energy to dribble past anyone, so I just put in the box hoping it may get a deflection or fall to someone.
One of their defenders tried to clear it and the ball dropped to Wayne in the middle of the box. As he's hit it, the ball seemed to go in so, so slowly. I couldn't see through the bodies in the box, but I remember the net rippling, their players dejected on the floor and Wayne peeling away.
I celebrated so much that I got cramp in both my biceps. It was a hot day, so I think I was lacking a bit of hydration at the end! 
Somebody made a video on Twitter with the Titanic music over the top; I've watched that back so many times. It was a brilliant day.
Swansea City 1 Cardiff City 0
Championship – October 27, 2019
I don't think I can play 100 games for this club and not include this one. It was a special, special day.
Obviously, we know how much the South Wales derby means to the fans and the community, so we went all out to make them proud. On the day, we did and got three points.
They've obviously got a very good team with some decent players, so to play as well as we did said a lot about us and our character. 
I've played in the Exeter-Plymouth derby and the Blackburn-Burnley derby, which was quite big. But being captain of the Swans and the leader of the team wanting to do so well for the community was a big responsibility.
It was like slow-motion when Ben Wilmot scored the winner. Wayne crossed it in and as Ben headed the ball into the ground, it seemed to take forever going into the net.
As soon as it did, the scenes and atmosphere – it gives me goose bumps now just talking about it. 
When the ref blew the final whistle, it was an unbelievable feeling. 
It was a fantastic day for the club and probably my favourite Swansea game.