Matt Grimes | This is a game that is all about making our supporters proud
19th March 2021
First team
Swansea City captain Matt Grimes had to wait a while for the chance to play in his first South Wales derby, but he has never been in any doubt what the fixture means to the Jack Army.
The midfielder joined the club in January 2015, but did not get to experience the rarefied atmosphere of a clash with Cardiff City until October 2019.
The 25-year-old is unbeaten in three derbies as Swans' captain, and could become the first skipper in history to lead a side to a league double in the 109 years of the fixture this weekend.
Grimes acknowledges securing a place in history would be a special moment but, in a world still in a state of flux due to the ongoing Covid-19 pandemic, it is the club's supporters who are uppermost in his thoughts when he considers what victory on Saturday evening would mean.
"When I first came to the club, the derby – and the history of it – were among the first things that I was told about," he said.
"Obviously, it took me a while to get to play in one, I didn't play in one until last season, but we are aware of the significance just by talking about it as a squad.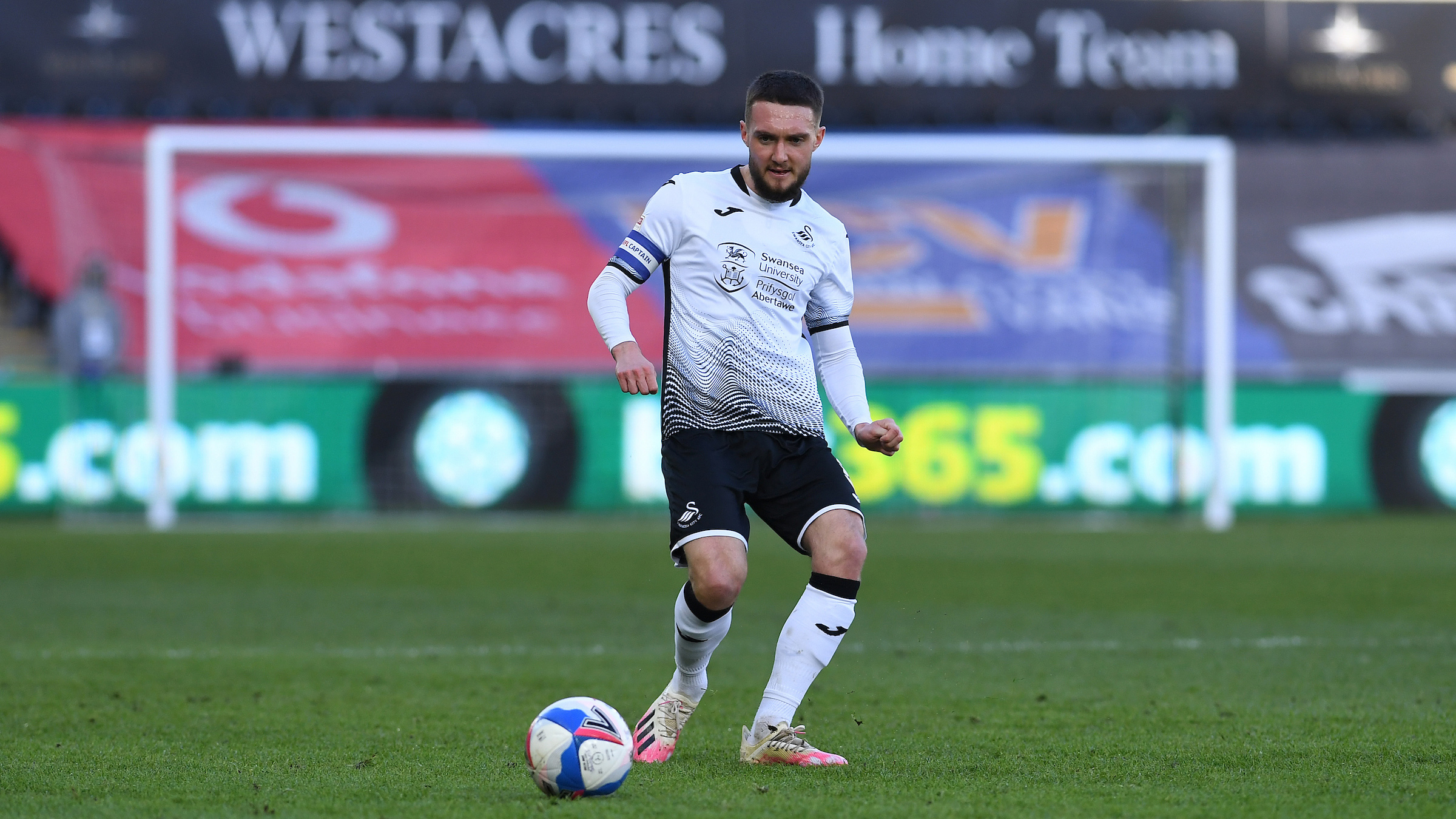 "When you see supporters they always mention it to us, and it is devastating that they won't be able to be with us on Saturday.
"But it is a game for the fans, and we want to make them proud.
"It's a game that stands by itself because of what it means to everyone in the city. There is a bigger picture in terms of the season as a whole, but come Saturday all the focus is on one thing.
"We have a chance to make history, and you want to be on the right side of that little piece of history.
"We just know how much the city and club means to the fans and what this game means to them. Even if you have been here for just two or three games, everyone knows the importance of it."