Matt Grimes hails "phenomenal effort" from staff following training return
29th May 2020
First team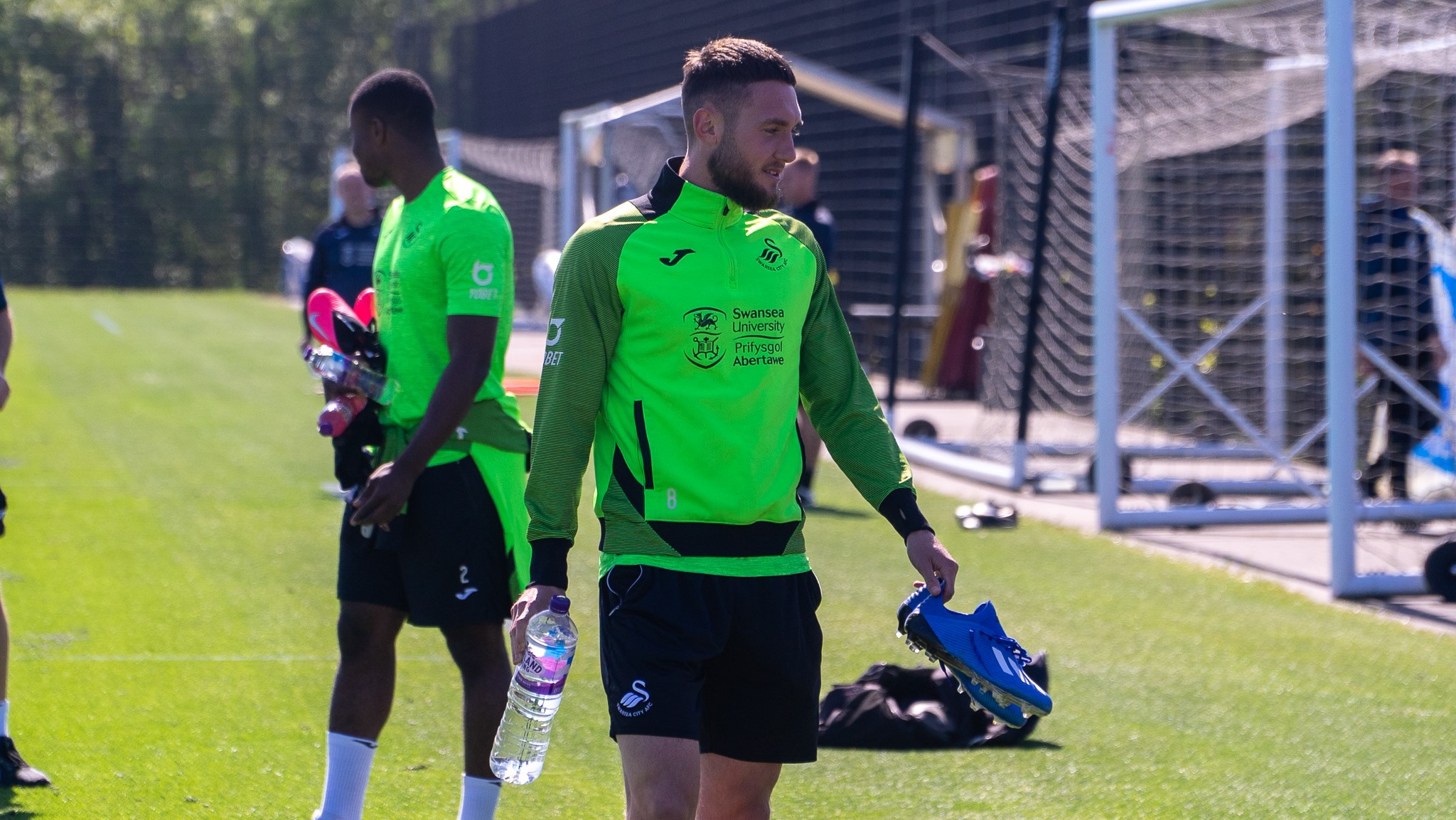 Matt Grimes has hailed a "phenomenal effort" from the Swansea City staff in ensuring that the first-team squad have enjoyed a safe return to training this week.
The Swans were back at Fairwood on Monday after 10 weeks away due to the Coronavirus pandemic.
Upon their return, Grimes and the rest of his team-mates have been adhering to strict safety guidelines, including non-contact training sessions whilst maintaining a social distance of two metres at all times.
And the skipper is grateful for the efforts of the backroom staff, who have been working hard behind the scenes to ensure that the players have enjoyed as comfortable and safe an environment as possible.
"It's been a phenomenal effort from all the staff at the club," he said.
"I can't stress enough how hard they've worked over the last couple of weeks to put everything in place, from scheduling the drills to providing the right care and making sure everything's set up for our return. 
"The lads are very thankful, and we feel more than comfortable going back into training, which says it all.
"The manager and first-team coaching staff have been fantastic putting on sessions that we enjoy and get a lot out of when it can sometimes be hard.
"We just have to make sure we turn up in the correct kit every day with our water bottle and boots and that's all we have to worry about; the staff have taken care of everything else. 
"It's given us a platform to get back to where we want to be, which is back on the pitch. We thank them massively."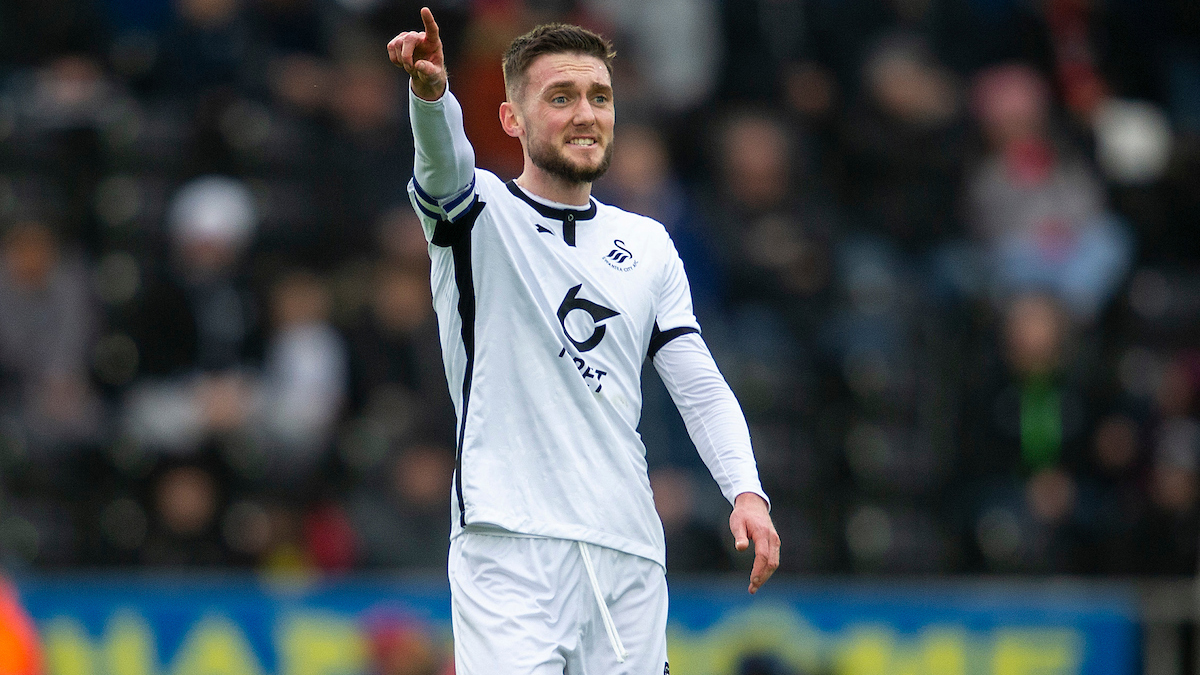 After over two months away from Fairwood, Grimes is delighted to have been reunited with his team-mates once more.
Football in England is currently on course to return behind closed doors in mid-June, with the Swans three points outside the Championship play-off places with nine games remaining.
And the midfielder hopes the strict guidelines currently in operation will eventually pave the way for a safe and long-awaited return to action.
"It's brilliant to be back, see the lads and have a ball at your feet," he added.
"It's fantastic, to be honest. It's a little bit of normality back in our lives.
"Even though you have to socially distance, it's still great to be around everyone, making sure everyone's alright and just being back together as a group. 
"We're just training in groups of five, so you see different people on different days. But eventually after a couple of days, you've seen everyone and all the staff.
"With the guidelines we have to adhere to, it's a little bit strange but the lads are enjoying it and we know it's all gearing us towards the end goal of eventually being back in full-contact training and back into games.
"Obviously, we have to take each step as it comes, get through each phase safely and make sure everyone's healthy.
"But it's been a fantastic start and we're really looking forward to getting going again."