Matt Grimes | I am loving life in Swansea, on and off the pitch
19th November 2021
First team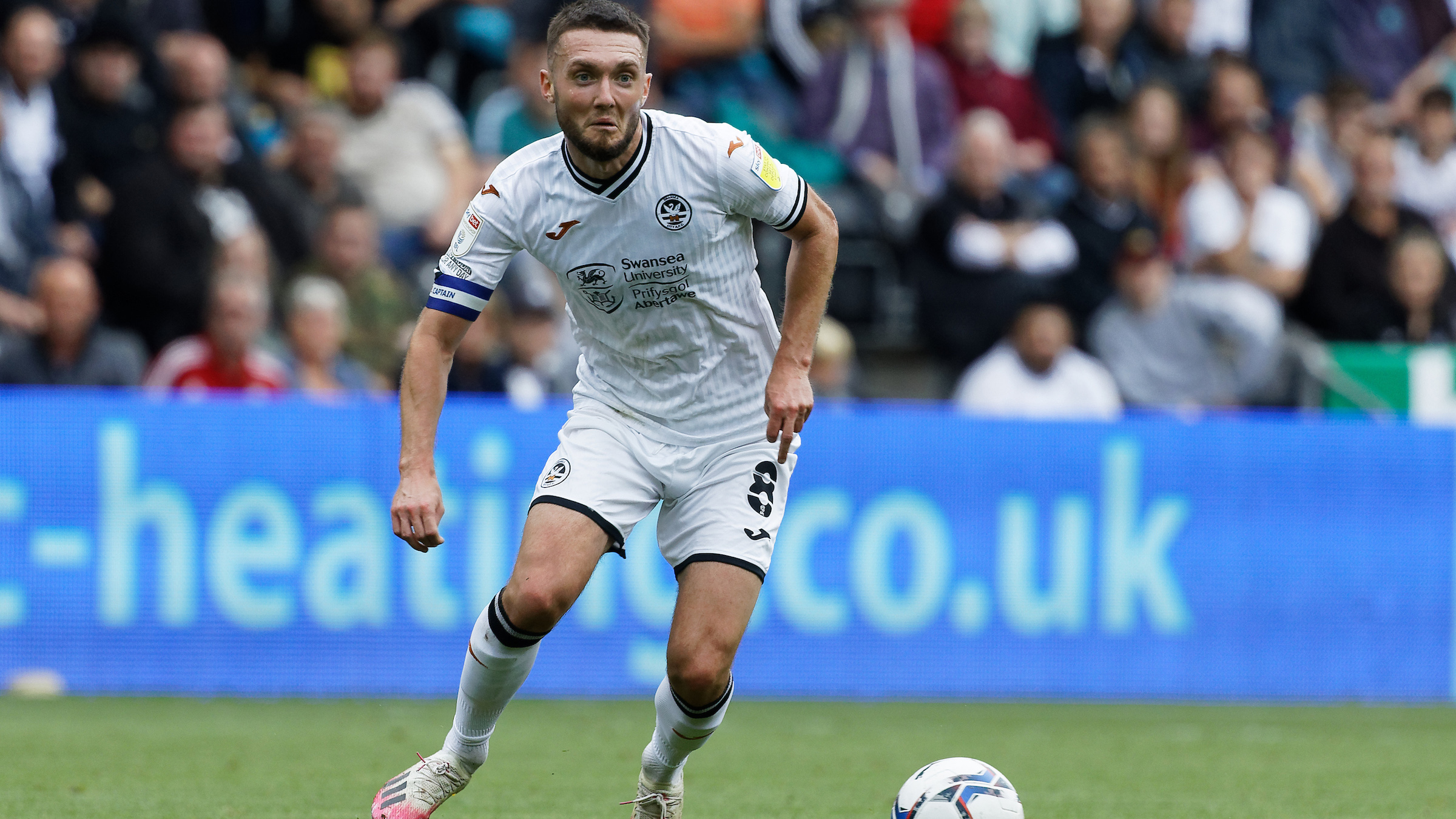 Captain Matt Grimes says his love of life on and off the field at Swansea City were the key factors in his decision to commit his future to the club.
The 26-year-old midfielder has put pen to paper on a new contract that extends his stay in SA1 to the summer of 2025.
Grimes has been among the Championship's leading midfield performers over the last three-and-a-half seasons, and has racked up 175 appearances in Swansea colours since arriving from Exeter City in January 2015.
He has captained the side since the start of the 2019-20 campaign, but had been due to be out of contract at the end of this season.
But Grimes - who recently became a father as he and partner Angela welcomed daughter Myla - outlined how his enjoyment of the style of football being played under head coach Russell Martin, and the desire for his family to remain in an area they love ensured he wanted to extend his stay.
"I am buzzing, it is a fantastic project here and everyone knows how much I love the club," he said.
"I am really happy, and I am so pleased to get it over the line.
"The way in which we are playing has been massive. From the moment the new manager came in I knew I would take to his style straight away and I am enjoying my football now, probably more so than I have any other year.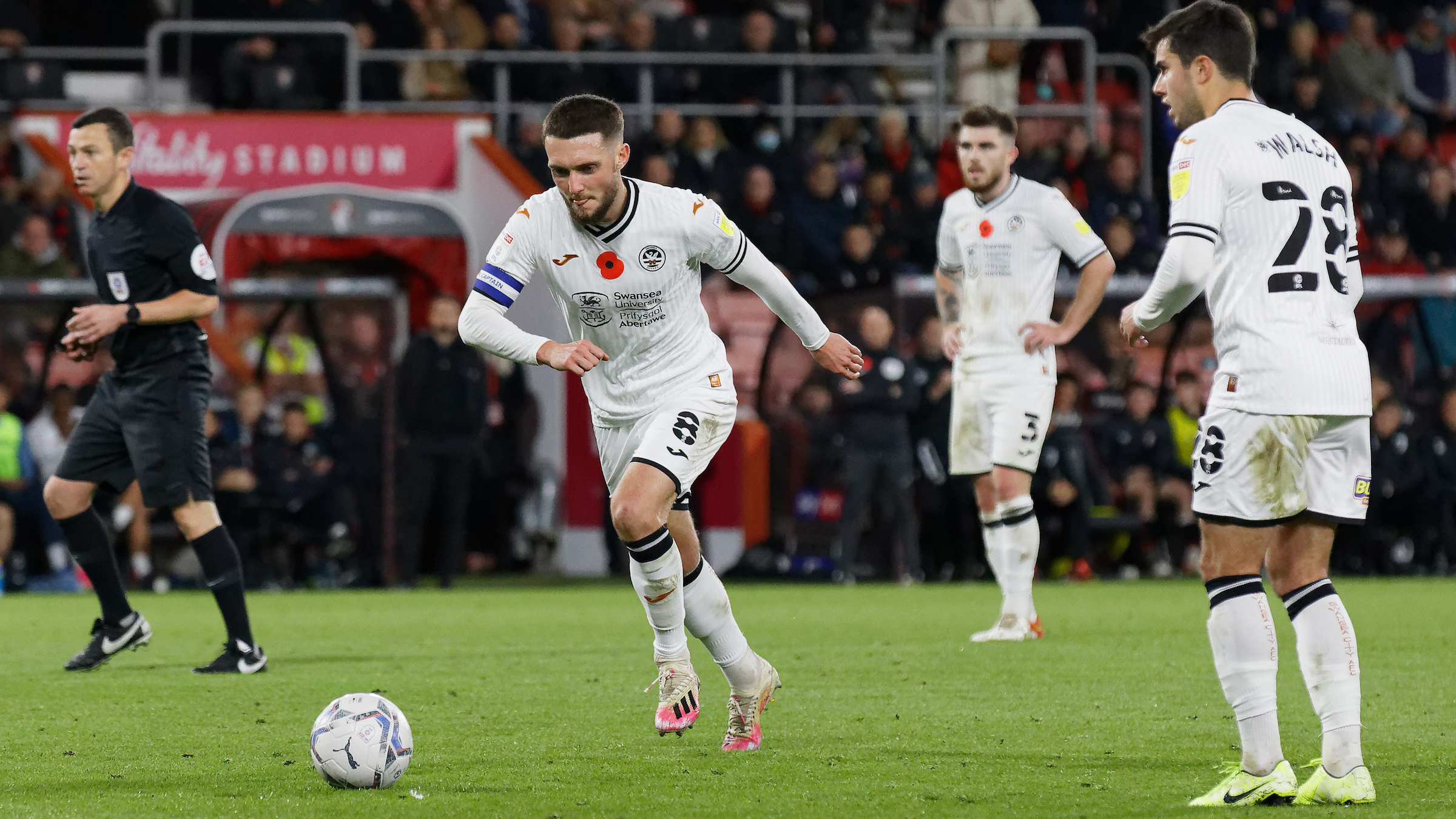 "It is such a big part of a footballer's life to be enjoying your football and the football you play.
"I know it sounds silly, but it has been a huge factor in me staying and I couldn't be happier. The club have appointed a fantastic manager in Russell Martin, and we are on the way to doing something really special here, I believe.
"I love the club with all my heart, my partner loves it here and my daughter was born here, so it is the perfect place for me.
"I have loved living in Swansea, my girlfriend moved in with me three or four years ago and she loves it here.
"Her family are originally from Saundersfoot, just an hour or so down the road, so we have family ties there and the birth of Myla Rose has just cemented that.
"I could not be happier, and to bring my daughter up in a place I love and I know that she will love was a massive factor.
"It has been brilliant becoming a parent, it is the best feeling in the world. Angela has been fantastic and she is the foundation of our little family.
"So I have to thank her, her family and my own family, my mother, father, brother and everyone for supporting me through these years.
"This is a massive thing for me, and I am just over the moon."
Grimes has played every single minute of Championship action for the Swans so far this season, and is set to keep that record going when Blackpool visit the Swansea.com Stadium on Saturday.
He acknowledges the early stages of the season were not easy given his future appeared uncertain given his contract situation and links to other clubs.
But he revealed how, as Martin and his staff began to implement their methods, his confidence in the future at Swansea grew and grew.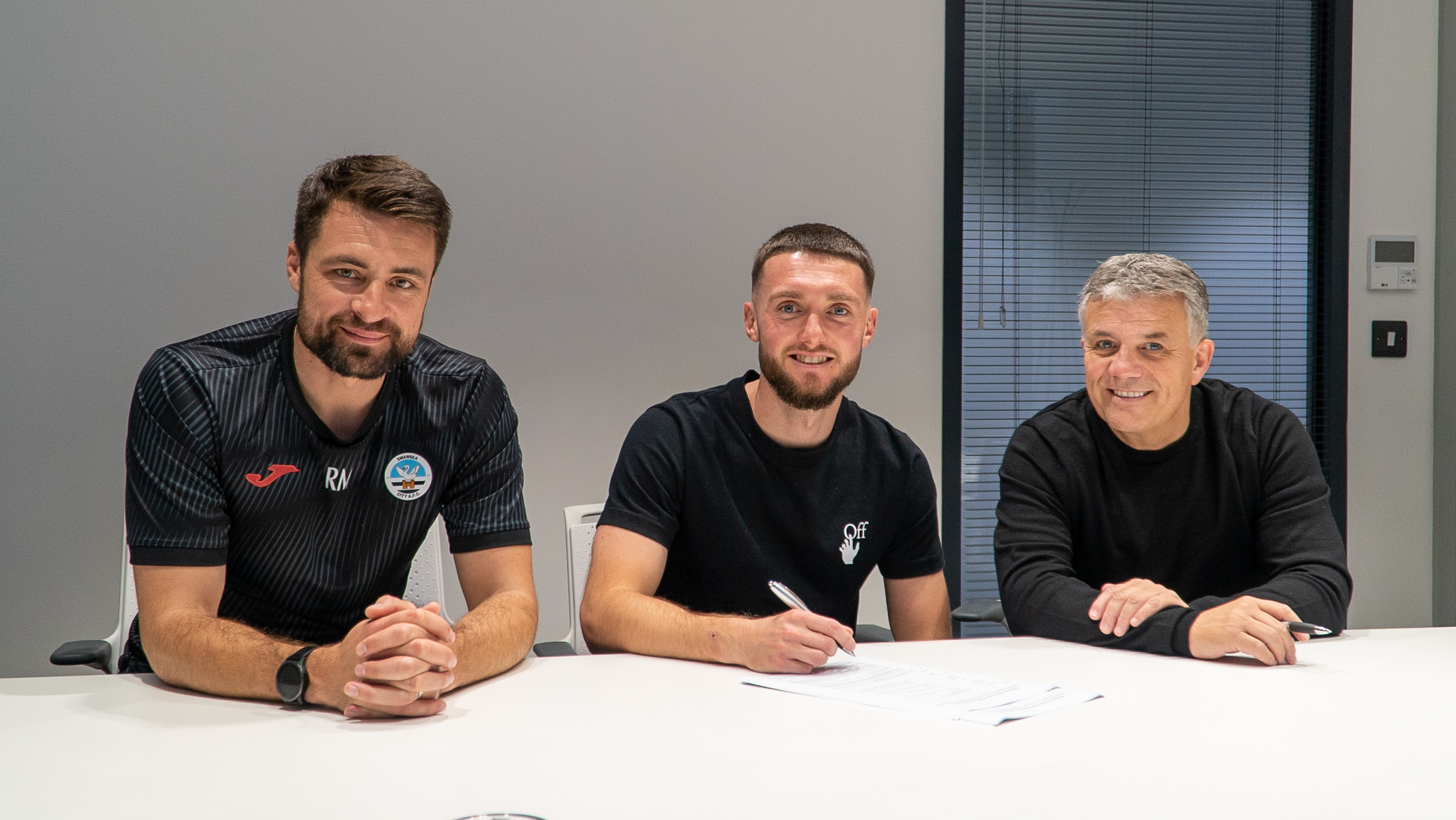 "I think it has been a progression since the window shut, to be honest," he said when asked if there was a particular moment where he felt ready to commit to a new deal.
"It was a topsy turvy window in the summer, especially for myself and my family, so I took a bit of time to gather myself and just enjoy my football.
"There are so many games I would love to pick out (as being the moment I decided to stay), obviously the Cardiff game was a good one!
"But there were games like Derby away, I get drawn to that because even though we didn't win the game, the amount of dominance we had, the amount of possession we had, and the way we played was excellent.
"If we carry on in that way and carry on improving, the sky is the limit."