Matt Grimes | It's great to get going again
3rd July 2021
Matt Grimes says he and his team-mates are refreshed and raring to go as Swansea City returned to pre-season training.
The Swans squad were at their Fairwood training base as preparations began for the 2021-22 season.
As is commonplace, a variety of medical tests were the order of the day before the players took in some fitness drills on the training pitch.
And spirits were high after the summer break following a tough end to the 2020-21 campaign for Steve Cooper's side, which saw them suffer defeat at Wembley in the play-off final.
"It's great to get back and be amongst the lads and get going again," said Grimes
"Obviously it was nice to have a break after what happened at the end of last season, re-charge the batteries and switch off for a bit.
"We are a tight group of lads and if you are in and around each other every day then you build relationships like we do and some of us have seen each other over the summer anyway but it's now nice to be back as a group.
"Of course you're not going to come back as fit or as strong as you were at the end of last season but the tests are there to ensure no one has any knocks or niggles and we are all ready to start training and building up towards the start of a new season."
After a welcome summer break following the end of the domestic season, Grimes has had a keen eye on Euro 2020 and despite Wales' exit at the last 16 stage, the Swans skipper was delighted with the efforts of his current and former team-mates.
"I made sure I caught every Wales game and every England game so far," he said
"Obviously it was disappointing to see how Wales' tournament finished but watching the likes of Connor (Roberts), Ben (Cabango), Joe (Rodon) and DJ (Daniel James), it was a nice feeling being able to support both your current and former team-mates.
"The lads that went to the Euros and played internationals at the end of the season, they need a break. They have had a busy year or two and it will be good to see them when they are back in."
One of those current team-mates, Connor Roberts, suffered a groin injury in Wales' defeat to Denmark and is out of action for three months after surgery.
"I know all the lads have been in touch with Connor," said Grimes. "I made sure to contact him and he knows he's got my full support and if he needs anything then we are always here for him."
The Swans squad will head to Pennyhill Park next week for a pre-season training camp before the club's first friendly against Swindon Town on July 17.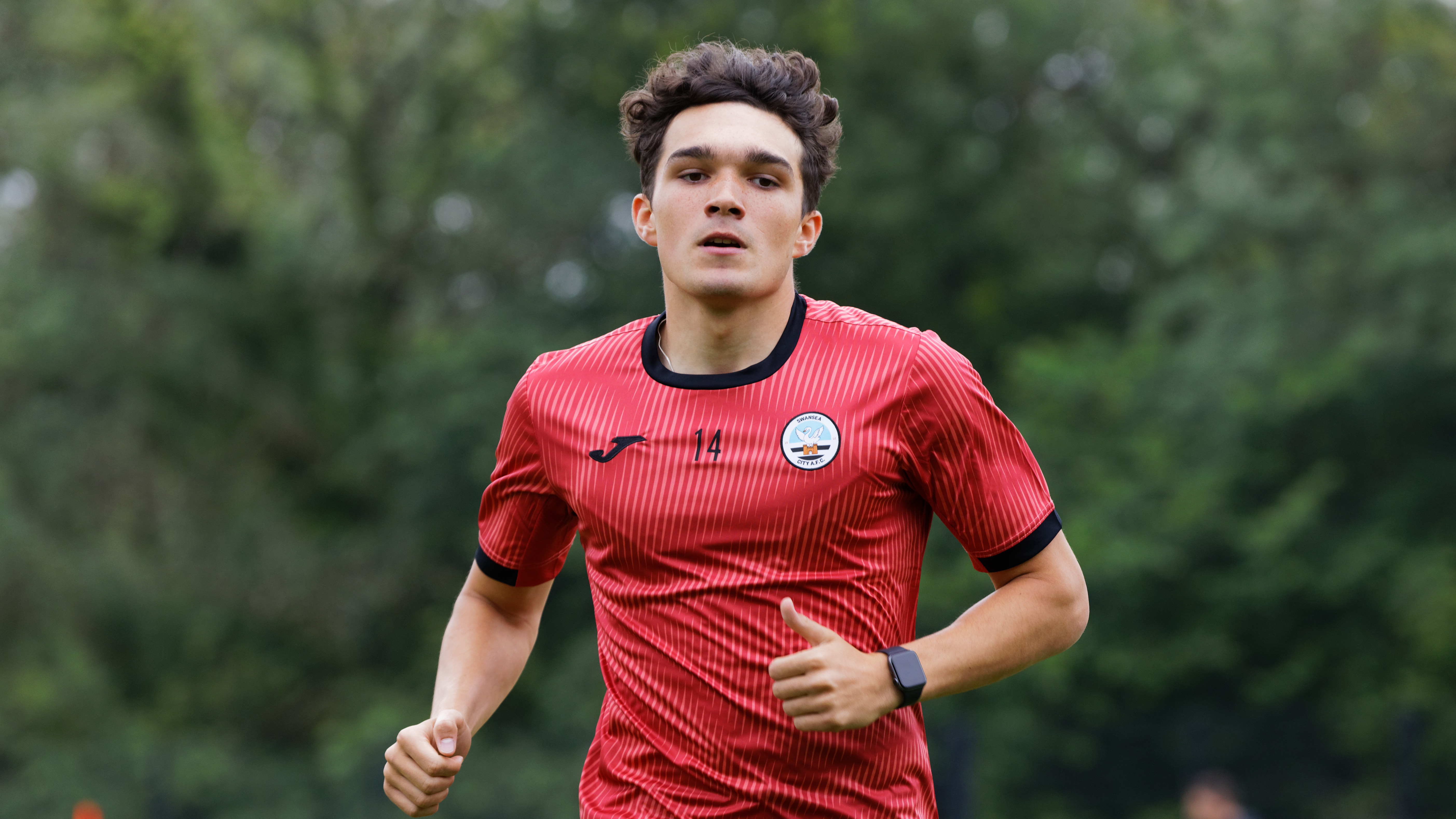 Summer signing Kyle Joseph – who has arrived from Wigan Athletic – will be amongst those travelling, and the skipper says the young striker certainly made a mark on his first day with his new team-mates.
Joel Piroe, meanwhile, who completed a move to the Liberty from PSV Eindhoven last week, will link up with his new team-mates following their trip to Pennyhill Park, with the Dutchman following Covid-19 guidelines by spending a period in isolation ahead of his arrival in Swansea.
"He (Kyle Joseph) seems a really good lad and to be fair he smashed the running and shown us all up on the first day!" said Grimes.
"I think he is going to fit in really well. I think anyone coming into the squad will fit in well with the type of group we have – hopefully we can make them both feel welcome and get the best out of them.
"It will be nice to have a change of scenery next week and get away with the lads. It will be good team bonding and most importantly we will be putting in some hard work on the training pitch."