Matt Grimes leading from the front again for Swansea City
9th November 2021
First team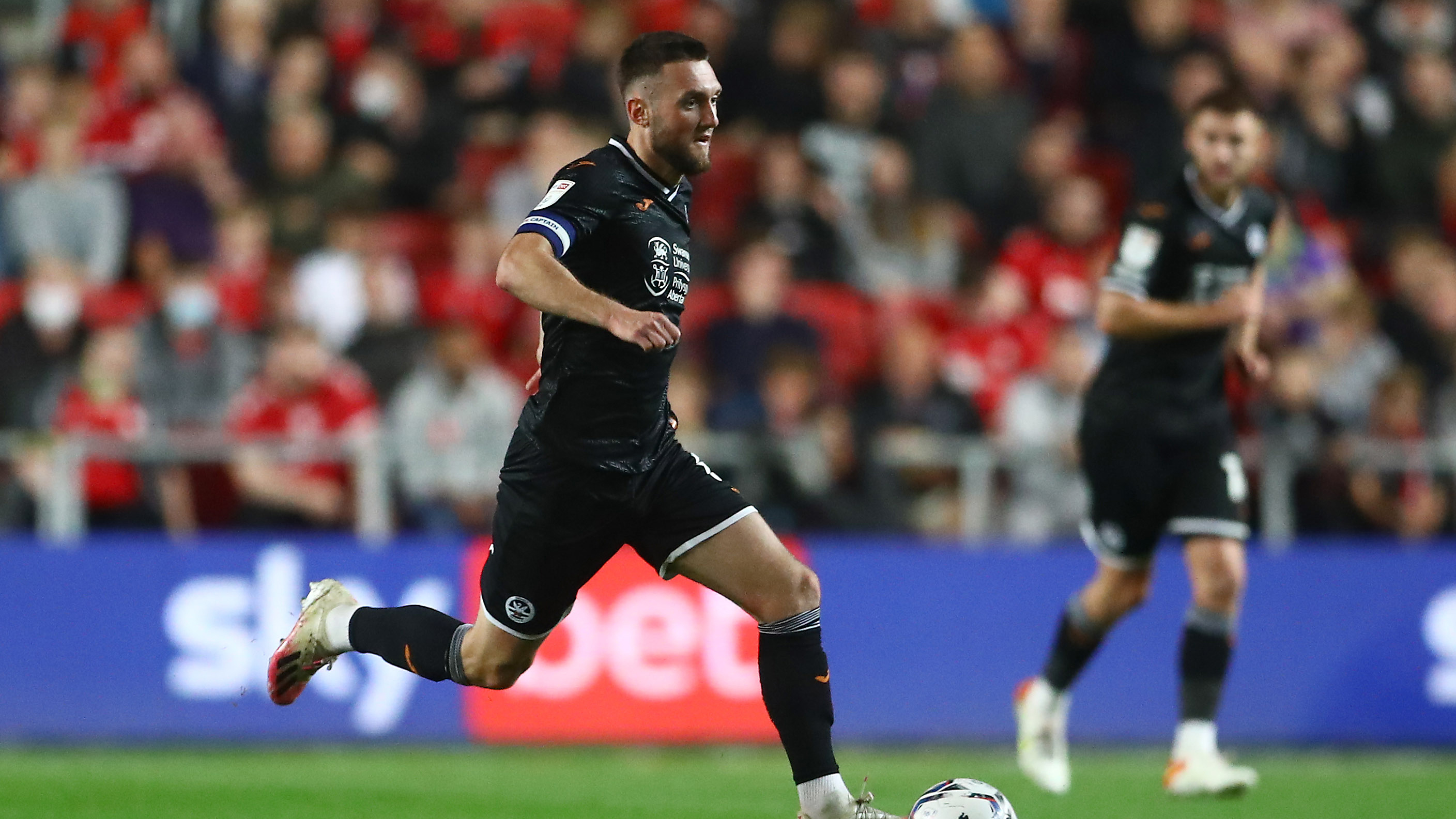 After the full-time whistle at Wembley in May there were no shortage of images of heartbreak and disappointment from those in Swansea City colours, but arguably the most striking of those was of captain Matt Grimes.
The midfielder sobbed uncontrollably in the warm spring sunshine, as the sobering reality of play-off final defeat set in.
For Grimes, it was a hard way to cap another outstanding season, his third in a row since grabbing his chance with both hands under Graham Potter's stewardship during the 2018-19 season.
To say he has been Swansea's fulcrum during that time would be an understatement. He has made the most Championship appearances (155) and played the most Championship minutes (14,474) of any player in the division since the summer of 2018.
All of this from a young man who endured some difficult times in his early years with the club following his arrival in January 2015.
There were loan moves that did not work out, injury disappointments and it's easy to forget he began the 2018-19 season providing cover at left-back. That seems unimaginable now given the consistent excellence he has shown since restored to his favoured midfield role.
It ensured that when Russell Martin arrived as head coach at the start of August, he identified the Exeter product as someone who could be key to the new gameplan he wanted to implement.
Grimes had of course thrived firstly under Potter – who Martin shares a similar outlook of the game with – before undoubtedly making strides in his defensive work under Steve Cooper in the intervening seasons.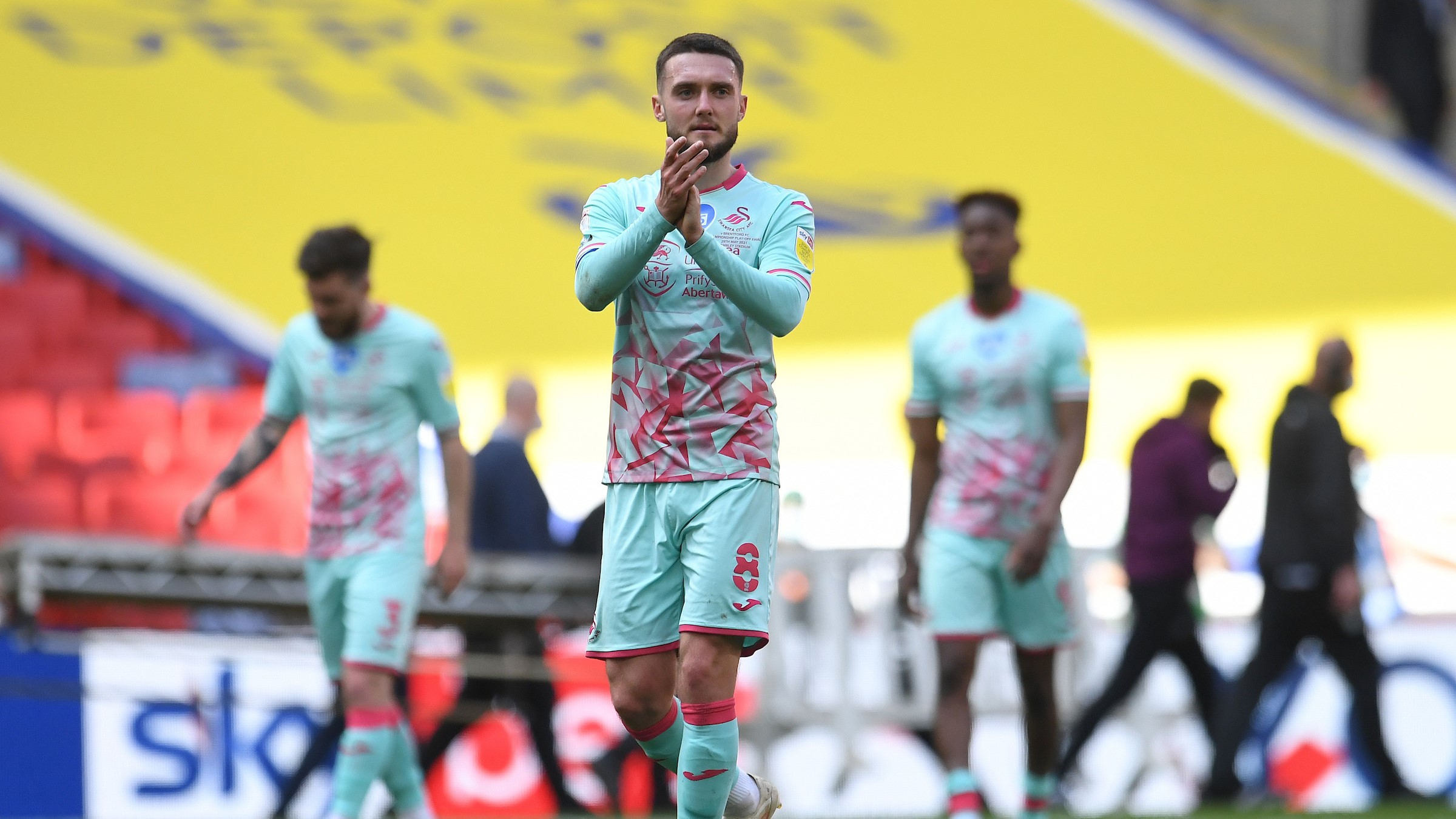 But it was the left footer's technical ability on the ball that really stood out to Martin. A player of Grimes' ability was going to be key in making an up-tempo, attacking possession-based style work.
That is why the head coach made clear his desire for Grimes to remain in SA1 during the waning days of a transfer window where he was linked with a move away.
The shutting of the window allowed Martin to continue working with the club skipper, and the figures just underline how important the 26-year-old has been during a period of transition which is producing ever-increasing signs of encouragement.
What do the numbers say?
There are still those who will tell you there are lies, damned lies, and statistics. In that sense, there are sceptics you can never win over, but there are indisputable facts around Grimes' impact that simply cannot be ignored; be that when comparing him to fellow Championship players or the Premier League elite.
But first, let's start with his importance to Swansea City's gameplan under Martin.
Grimes is the only player to play every minute of every league game so far this season and, in a gameplan reliant on speed of ball movement and retention, he is also leading the way.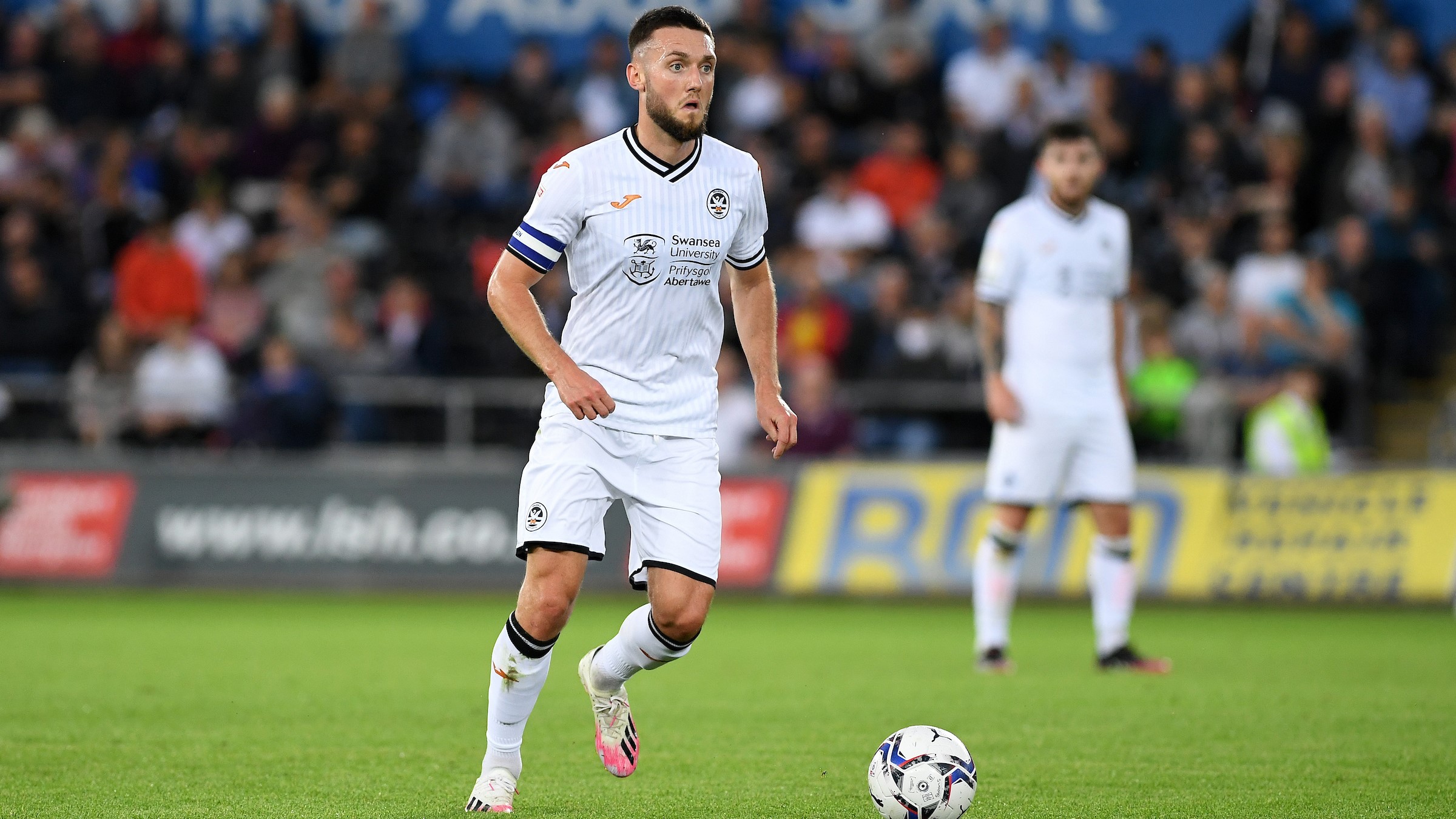 Grimes has completed the most passes of any Swansea player (84.9), averaging seven more per appearance than second-placed Kyle Naughton and 12 more than Flynn Downes.
His pass completion rate is only marginally lower than Downes and Naughton at 89.9 per cent, while only centre-halves Naughton and Brandon Cooper average a greater number of forward passes per game than Grimes, which is not a surprise given their deeper starting point.
Grimes also tops the charts for most successful passes into the final third – a clear indicator of positive intent with the ball at his feet – with an average of 8.7 per game, as well as passes in the opposition half (39.5).
Expand these figures out to compare to the rest of the Championship and Grimes remains a leading performer.
He has made the most passes of any midfielder in the division, with only Downes and Jean-Michel Seri having a slightly better completion rate.
He has made the most forward passes of any midfielder, clear of Danny Drinkwater and Oliver Norwood, as well as topping the charts for successful passes into the final third and in the opposition half.
Add Premier League midfielders to the picture and the nature of the skipper's influence is clearer still.
Grimes stills tops the table for total passes by a considerable distance, with Manchester United's Paul Pogba (79.7) and Liverpool captain Jordan Henderson (76.0) the next best but still way short of Grimes' average of nearly 85.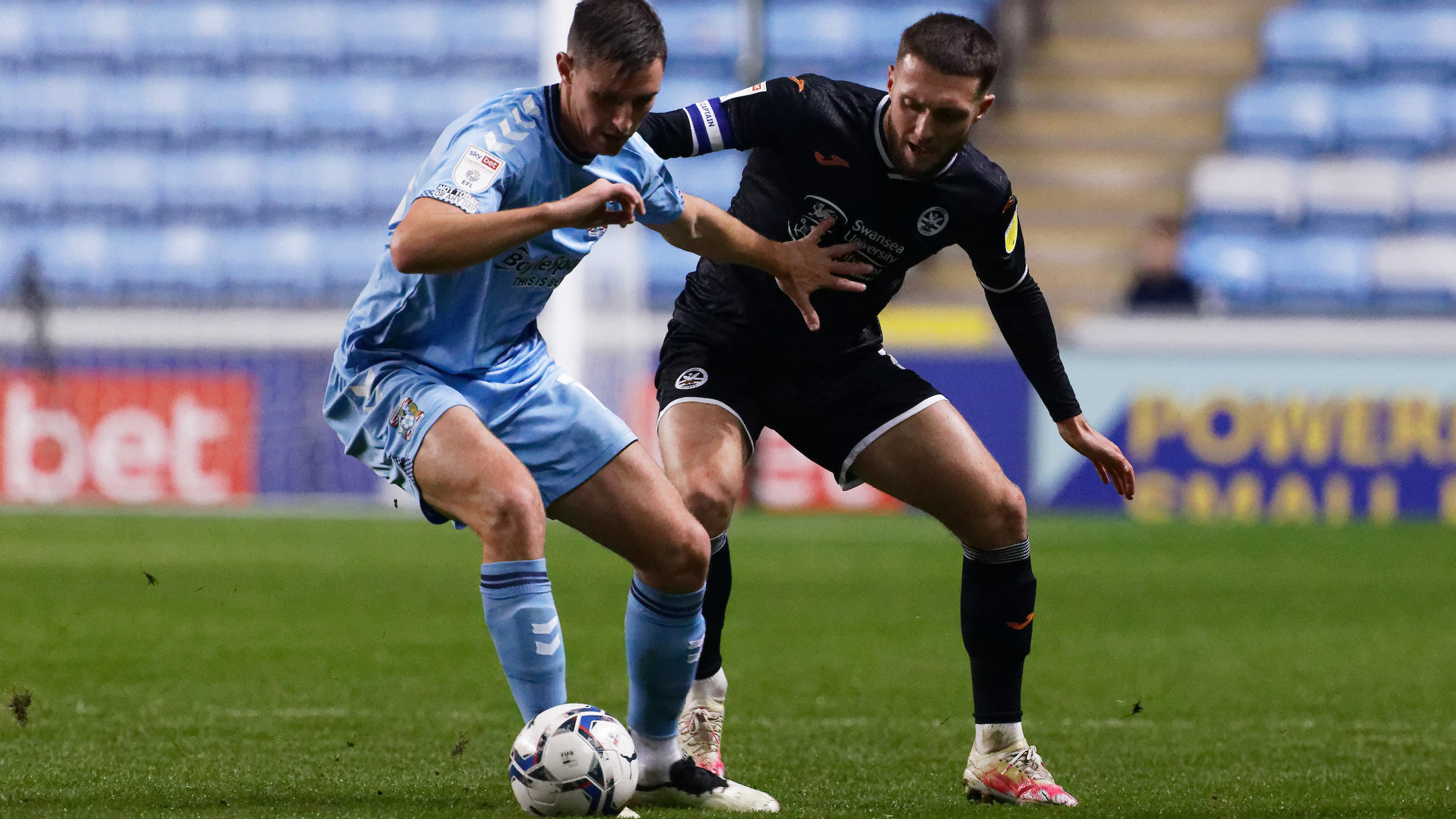 He is sixth for pass accuracy, with Downes third behind only Manchester City's Rodri and West Ham's Declan Rice, while only Pogba and Nemanja Matic average more forward passes than the Swans talisman.
Grimes has also made more successful passes into the final third (39.4) than Bruno Fernandes (38.2), Bernardo Silva (35.1), Mason Mount (31.01) and Kevin de Bruyne (31.7), to name but a few.
One final part of the picture relates to the percentage of passes completed when under pressure. Grimes and Downes are in the top five in the Championship, with the former Ipswich man top and Grimes fifth to underline their efficiency and accuracy in possession.
Grimes has also played the eighth most through balls in the Championship thus far this term.
What about without the ball?
While understandably it is Grimes' ability on the ball that captures a lot of attention, his work without it should not go under the radar as he is a very effective defensive operator too. This is a player who has substance to go with his style.
This is highlighted by the fact he is ranked 13th of all Championship midfielders when it comes to the number of defensive pressures applied to an opponent over 90 minutes, while he also has the 12th highest number of interceptions when adjusted for the amount of possession Swansea have.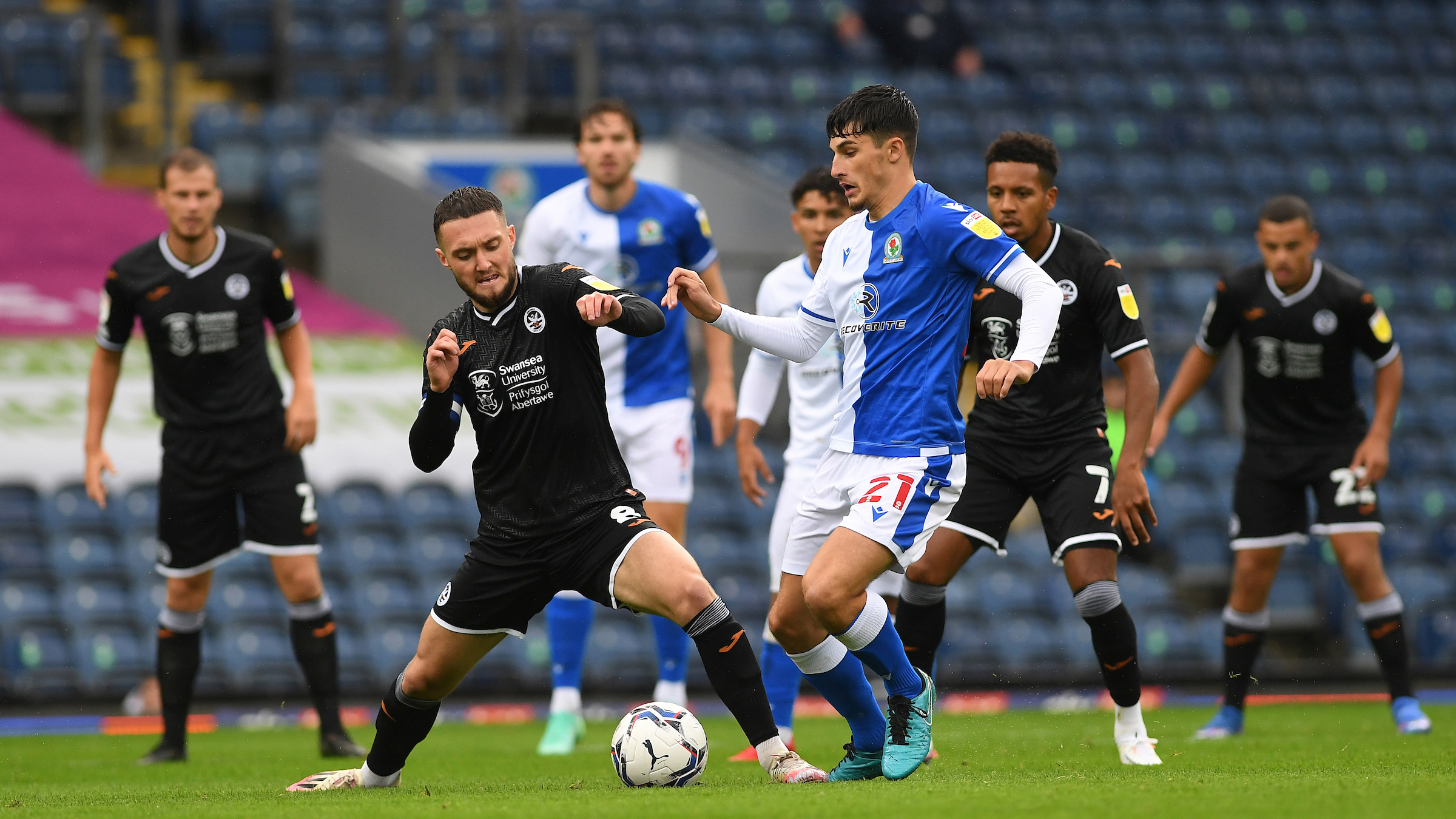 When it comes to clearances, Grimes ranks eighth among Championship midfielders.
With and without the ball, he is an elite-level operator.
What does the boss say?
But, if the statistics are not enough for you, then consider the verdict of the Swans boss as he looks to guide the club forward with a gameplan consistent with some of the finest periods of recent history.
Martin has no doubt of the influence Grimes exerts within his side and his squad as a midfielder and a leader.
"He is so important," said Martin.
"Let's talk about his performances. It's incredible. I think he's got the most passes in Britain and Europe, the most accurate passes, the most forward passes.
"There's a myth sometimes in that role that, because a lot of the passes are to keep the team ticking over and to help the rhythm of the team, that a lot of the passes aren't forward, but his are aggressive.
"He is someone who is so appreciated by his team-mates on the pitch for what he does.
"Defensively he is incredible. People often don't see that. The amount of interceptions and challenges he makes. One v one, he's one of the best we've got in terms of winning duels and defending and that's just a bonus given what he does with the ball.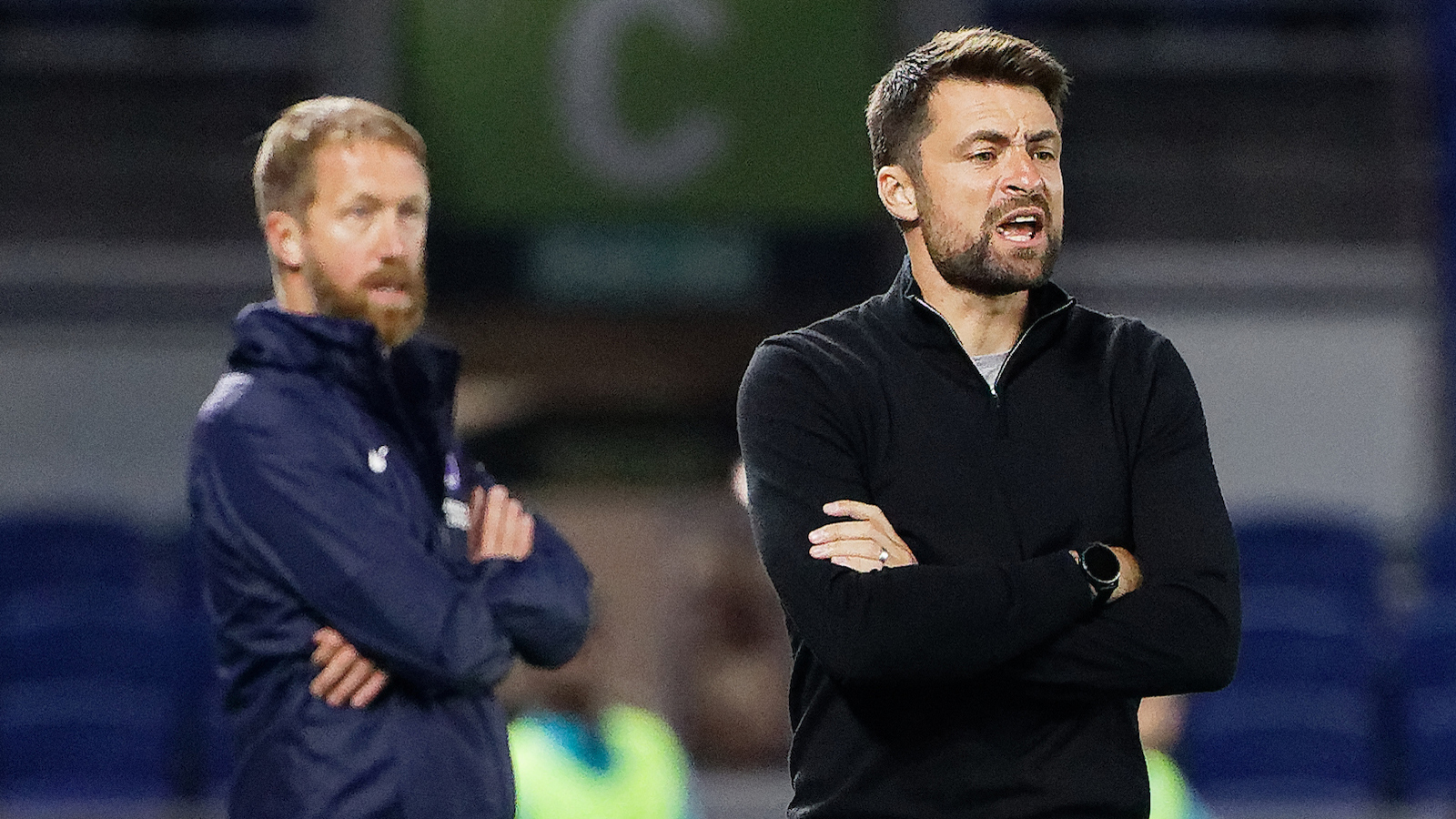 "He understands brilliantly what we want. He helps other players be better. Jamie Paterson acknowledged it recently.
"Ryan Manning says the same, Flynn Downes will tell you he's one of the best players he's played with because of his understanding.
"He's so important to us and I hope we are giving him a platform to be the best version of himself.
"He really suits us and what we want, on and off the pitch.
"The fact that Coventry man-marked him, using one of their best players, tells you everything you need to know about the impact Grimesy has on performances.
"And then there's all the off-the-field stuff. He's a brilliant human being, he really cares about how this club is portrayed by other people, how the club conducts itself and how the players conduct themselves - with class and humility.
"He's just a brilliant leader. He's not a shouter, but when he talks, people listen.
"It's really important we do everything we can to keep him."