Matt Grimes | My Favourite Game
9th June 2020
First team
We speak to a member of the Swansea City squad about a special game from their career, and what made it so notable.
Skipper Matt Grimes is next up as he relives his favourite games for Swansea and Exeter.
Swansea City 1 Cardiff City 0
Championship: Liberty Stadium
Sunday, October 27, 2019
It was a special, special day; just everything about it. 
Watching videos in the week, having meetings, and purely just playing for the community of Swansea and the pride of South Wales. Then to win at home in front of our own fans; it gives me goose bumps now just thinking about it.
It was Ben Wilmot's first start in the Championship and he only went and scored the winner!
I just remember knowing the ball was going in as it glanced off his head. As soon as it hit the back of the net, he wheeled away, and we were all chasing after him.
I remember getting whacked in the side of the head. I bundled into Ben when I ran over to celebrate, then Mike van der Hoorn came steaming in and accidentally elbowed me in the head, so I backed away!
When the final whistle went, I just remember screaming in everyone's faces. It was all a blur at the time, but watching it again brings the memories flooding back.
When the gaffer got us in the huddle, he was like: "This is what we're playing for. This is the benchmark for the rest of the season. Look what it means to everyone." It was about taking it all in, enjoying the moment but then knowing that we'd go again the following week and use it as a platform to build on.
Obviously, we were buzzing because we'd won, but we could have made it so much easier for ourselves. As with any game of football, you need to put your chances away and that's probably what we were a little bit annoyed about afterwards.
We just wanted to do it for everyone that was there and watching. Not that there was no expectation to win because everyone wanted us to, but I just felt like the whole community came together and gave everything on the day.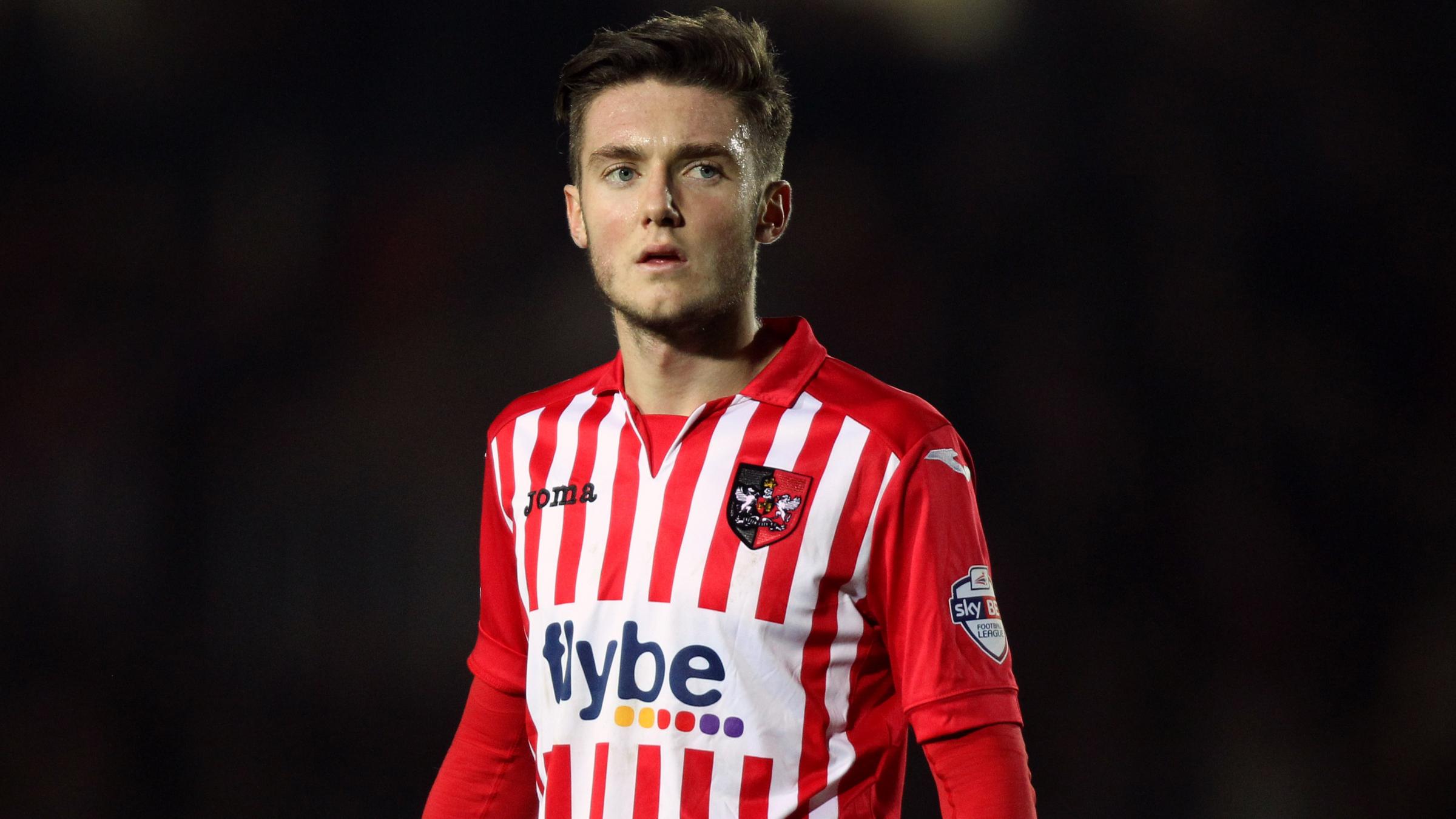 Exeter City 2 AFC Wimbledon 0
League Two: St James Park
Saturday, August 17, 2013
I would also say my senior debut at Exeter. I know a lot of people would refer to promotion or cup-winning games, but I felt like that was the start of my journey.
It was the chance to solidify myself and really build a career on top of it.
To this day, I remember it to a tee; I remember all the passes I made, and I had a decent game.
I wasn't actually told I was playing until about 1.15 on the day, so I didn't really have a lot of time to think about. I just got on with it on the day.
Liam Sercombe and Scott Bennett had been playing in midfield the past couple of games, but both were injured, so I was put in there alongside Matt Oakley, who had an unbelievable career and was so experienced. He helped me through it massively. I played off him and did whatever he told me to do.
We won the game 2-0, got a clean sheet and put in a good performance.
If you're talking about significant moments in my career, that is probably right up there. I took it all in my stride and it turned out to be one of the best days of my life.