Matt Grimes | Northampton spell got me back on track
13th August 2019
First team
While Matt Grimes will be hoping Swansea City get the better of Northampton Town tonight, he will always have a soft spot for the Cobblers after his loan spell there helped revive his career.
The midfielder is the Swans club captain this season having enjoyed an outstanding 2018-19 season which saw him clean up at the club's end-of-season awards dinner.
His influence is not to be underestimated, but just 12 months ago his future had appeared uncertain.
The 24-year-old had just completed a season-long loan at Northampton, but was unable to prevent them being relegated from League One.
Even so, it is a campaign that proved so important for Grimes coming, as it did, off the back of a tough spell at Leeds that had left him disillusioned with football.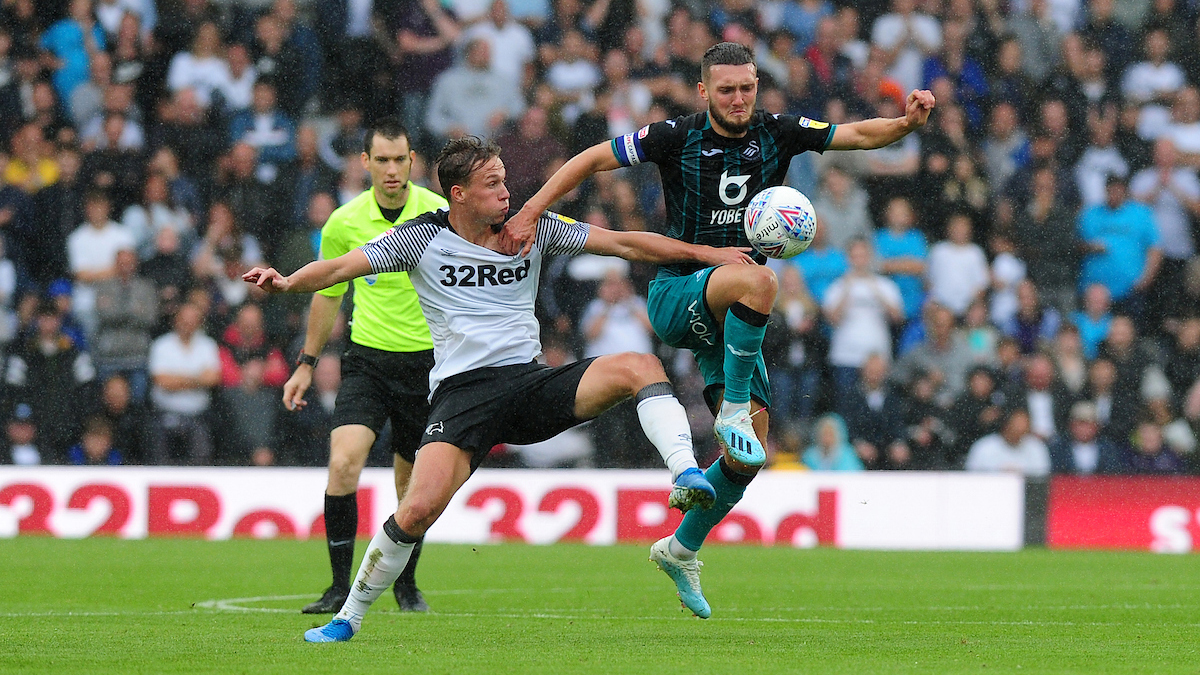 And, whatever the result of the Carabao Cup first-round tie, Grimes will always be grateful for his season at Sixfields.
"Off the back of my spell at Leeds, my confidence was on the floor," said Grimes.
"I didn't want anything to do with football at all. If there was any on the television, I'd flick it off straightaway.
"It even got to the point where I wasn't even watching Match of The Day. I just couldn't stand to be around it.
"So It was probably the most important year in my career to go from such a low to playing every week. Everything about it fit into place for me.
"They were such a welcoming club and I got on really well with the lads.
"I'm still in contact with a few of them including Sam Hoskins and Jordan Turnbull, so it will be nice to see them this evening.
"That loan spell is probably the reason why I'm in the situation that I am today.
"If I hadn't have had that then who knows what I'd have done last year? I certainly wouldn't be in such a strong position at the start of this year.
"I will always have fond memories of my time at Northampton and the club will always have a special place in my heart."