Matt Grimes | We can't take our foot off the gas
14th September 2019
First team
Captain Matt Grimes has warned Swansea City their good start to the season will count for little if they do not continue to progress.
The Swans remain unbeaten under head coach Steve Cooper after taking five wins and a draw from their first six Championship fixtures, while they have also advanced to the third round of the Carabao Cup.
Those results ensured Swansea sat at the top of the table over the international break, and they will be looking to build on that when they return to action against Nottingham Forest this afternoon.
And midfielder Grimes wants to make sure Swansea continue to progress as they seek to extend a 14-match unbeaten streak in SA1.
"It's only a good start if you continue to keep doing well. There's no point starting well and taking our feet off the gas," he said.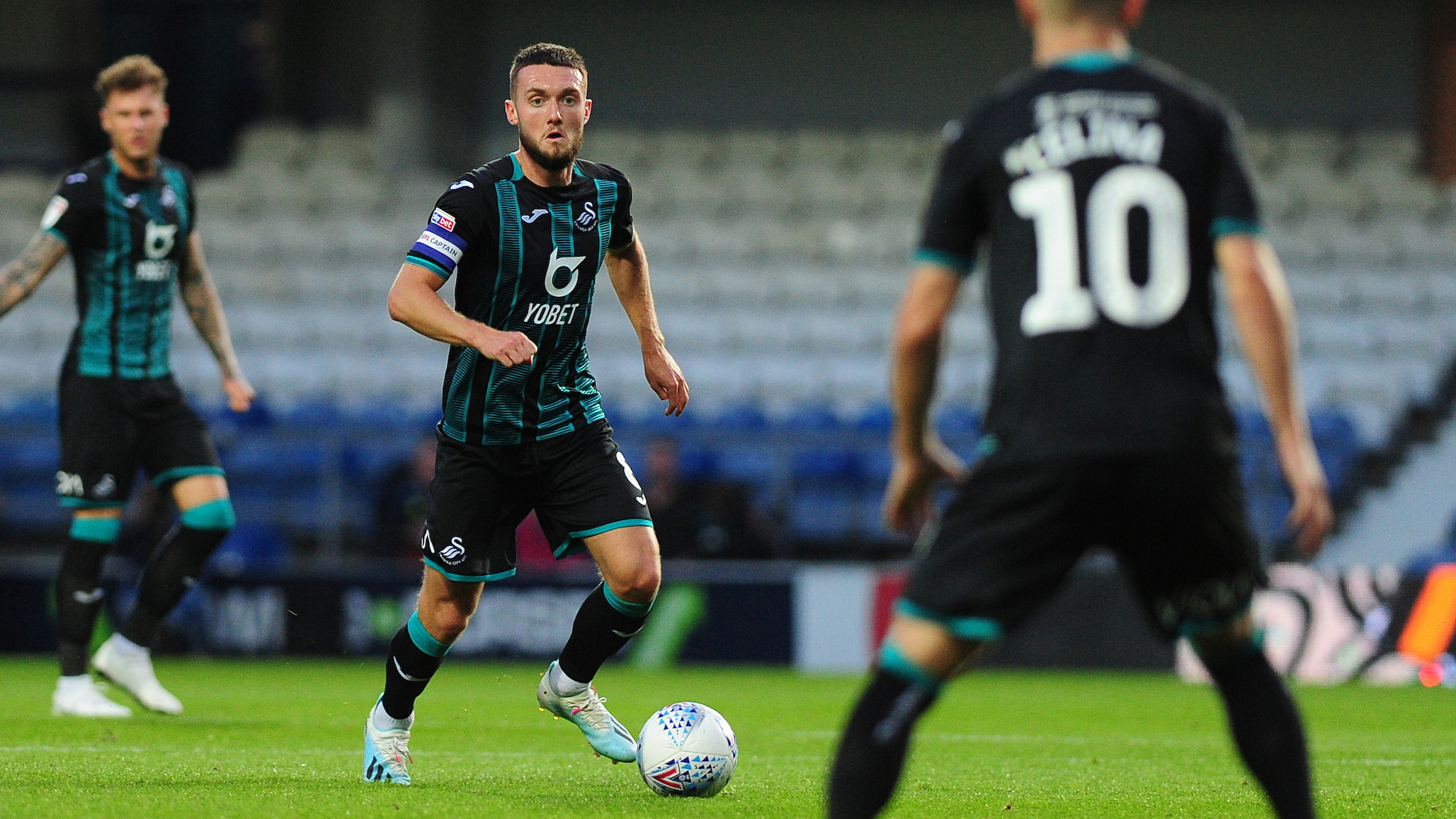 "There is absolutely no way that will happen.
"We just need to keep improving, finding out what we did well and what we need to do better at. We have to keep working at it until we get it spot on.
"Obviously, this is going to be a tough game, they are a very good team and they will be coming here to disrupt us.
"But it's all about us, we know if we play well at home we should win any game at the Liberty this season.
"We're looking forward to another good test, every game in the Championship becomes a different test, we're fully confident we can get something out of it."