Matt Grimes | We have to continue to stand up and be counted
14th July 2020
First team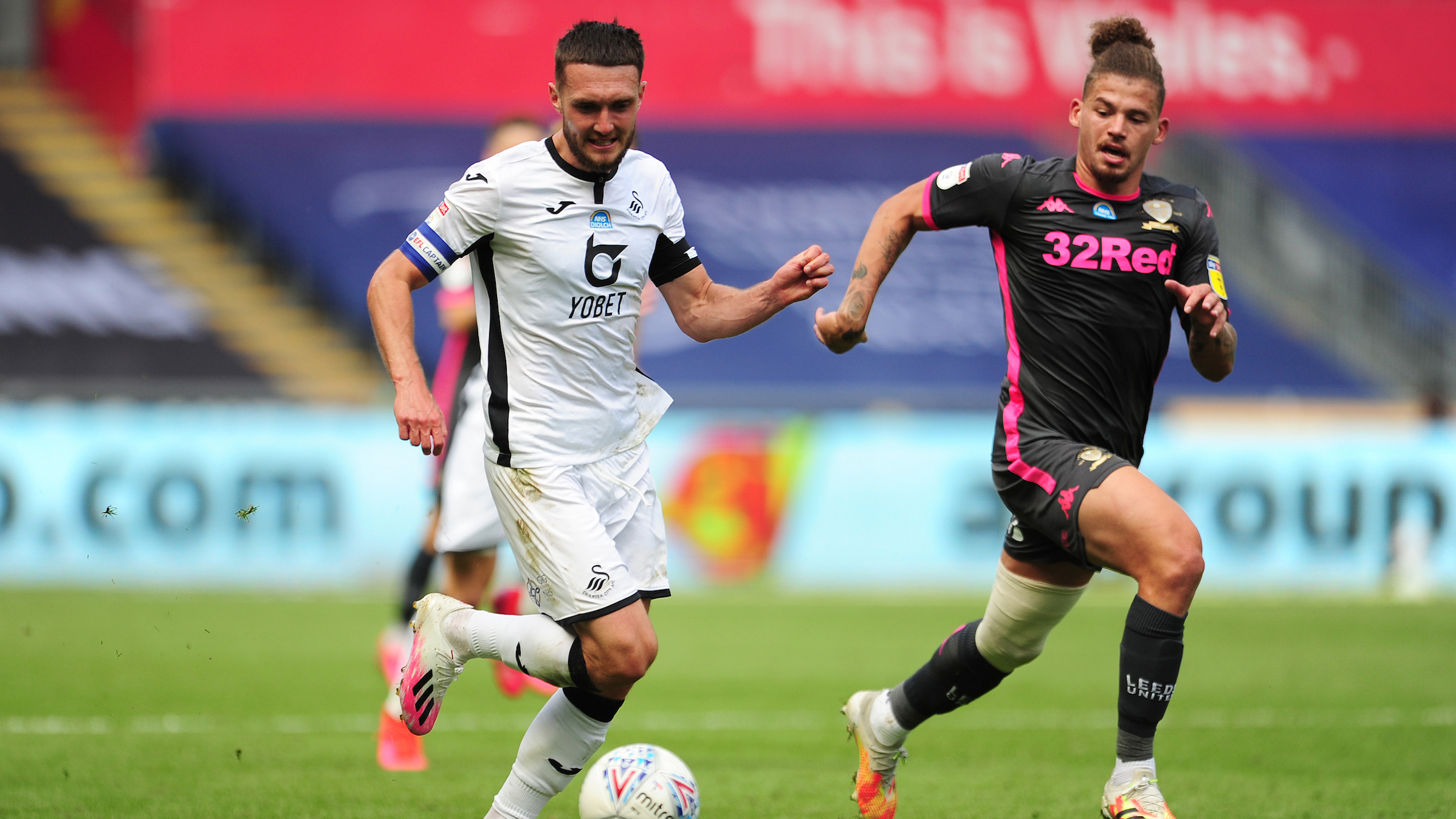 Matt Grimes wants Swansea City to stand up and be counted again when they face Nottingham Forest at the City Ground on Wednesday evening (6pm).
The Swans head to the East Midlands on the back of a narrow 1-0 defeat to leaders Leeds, where they gave as good as they got against a side whose quality has been regularly and widely praised.
There was inevitable disappointment at the nature of the last-gasp loss – courtesy of a Pablo Hernandez goal – but there was an awful lot for Swansea to take from the performance.
Additionally, they remain just one place and one point outside of the play-off places with three games to play.
And Grimes wants to see no let-up in intensity with so much still at stake as the race for the top six reaches crunch time.
"I think in the last couple of games you could have looked at it and said we had to win and it was the biggest game of the season, it feels like very game at the minute is the biggest game of the season," said captain Grimes.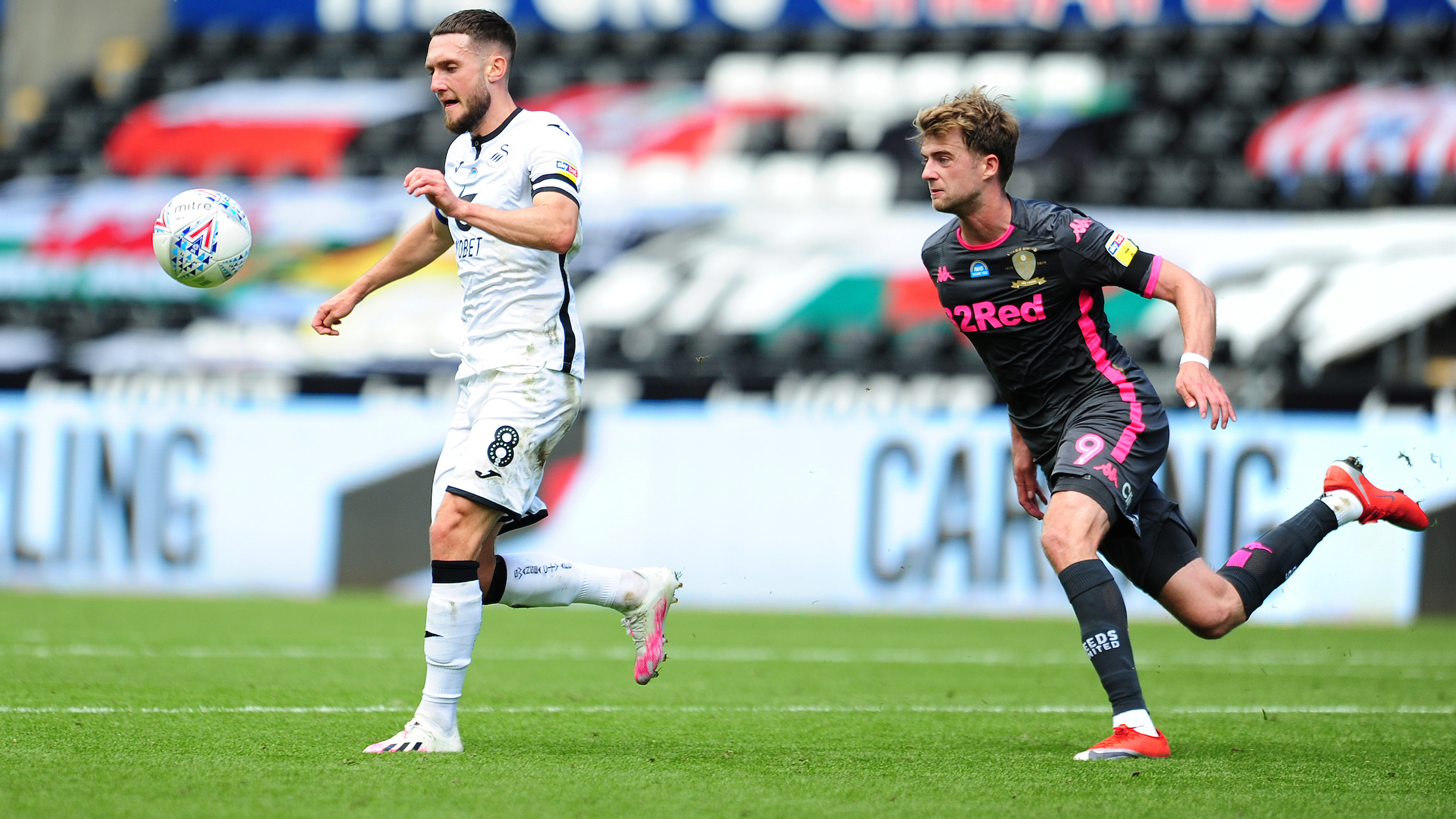 "Obviously we will just focus and prepare for the game like we do for every other game, not think too much about it and try and go there to win.
"I have said in previous interviews that this stage of the season is just about being fresh for the next game.
"Whatever that needs, we will do it and try and make use of the little time we have as best as we can.
"That is our goal for finishing strongly, we just need to turn up, play well and try and be as fresh as possible.
"As well as we play with the ball, and we want our game to be nice, attractive, passing football, we don't want to get pushed around and be bullied by opposition.
"Every man needs to stand up and be counted as we did against Leeds.
"We are just straight on to the next one, preparing for Nottingham away and we'll see where it takes us."