Matt Grimes | We have to keep standards high over final run-in
20th April 2023
First team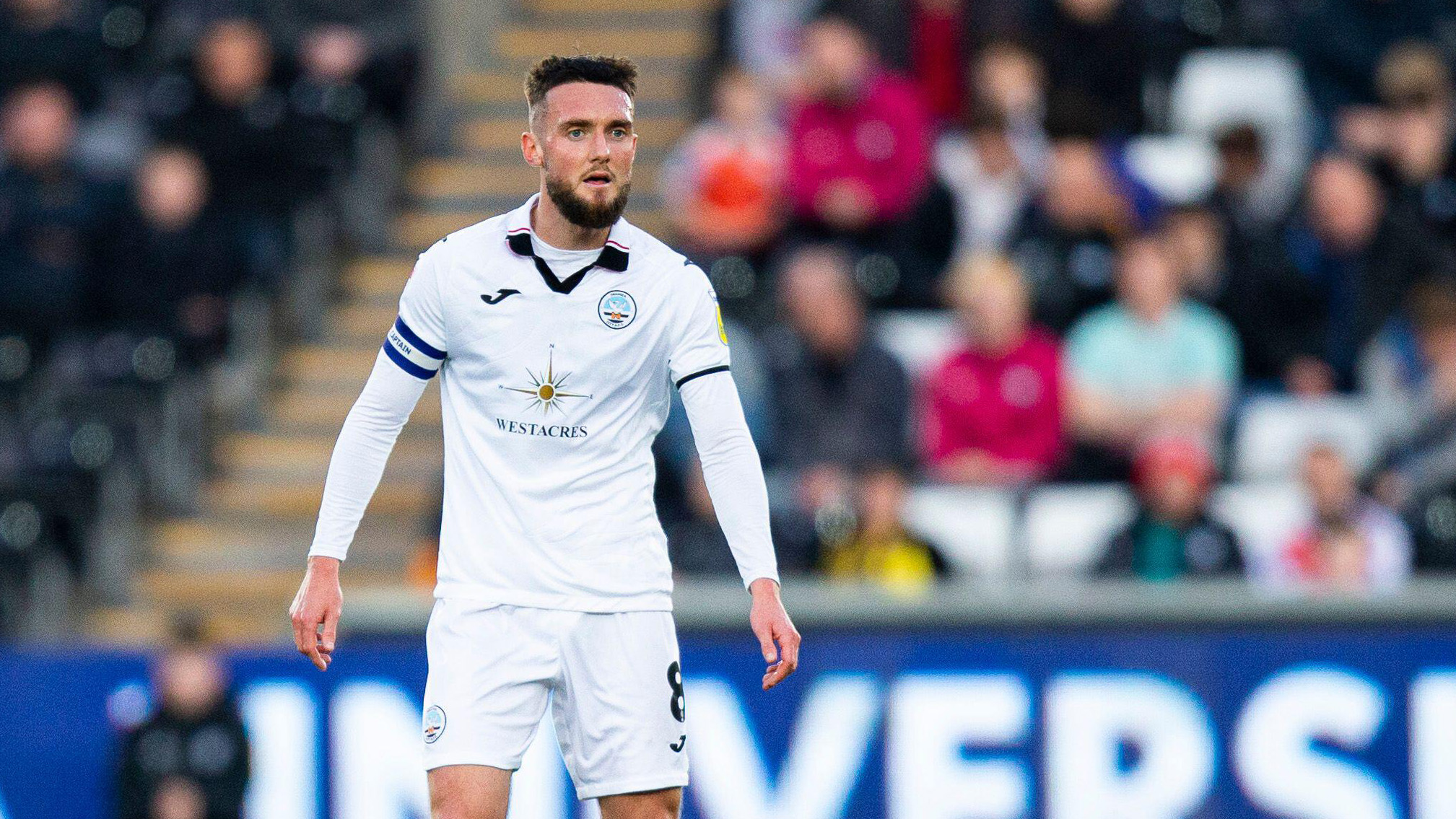 Swansea City skipper Matt Grimes wants his side to keep standards high and continue to strive to improve over the remainder of the 2022-23 season.
The Swans made it five wins from six games thanks to Wednesday's 4-2 victory over Preston North End.
The Swans had raced into a three-goal lead by the break, and Grimes praised his young team's ability to regroup after being pegged back to 3-2 in the second half.
The Swans went on to seal the three points in injury time when Piroe scored his 19th of the season, and the skipper felt that should the strides the squad are making after enduring some difficult moment in similar circumstances earlier in the season.
"Despite scoring early, we started a little bit slowly," said Grimes.
"I felt we really got going after 15 minutes. We played really well after that, went three goals up and then a sloppy start to the second half let them back in, but we saw the game out in the end which was the most important thing.
"The first half was up there in terms of being three goals to the good, but I think we've played a lot better in some of our recent games, but we played some good stuff.
"They went in an all-out press and I thought we broke that fairly well and in the final third we were really composed and took our goals really well.
"We shouldn't have let them back in the game, but there have been a lot of occasions this season where we've let teams back into games, so to go and get the fourth goal and kill the contest was a really good end to the game.
"We've been through a really tough spell, we've shown great character and togetherness and played some really good stuff and now we're getting the rewards we deserve.
"We played Bristol here and Cardiff City away which were both derbies, and those are massive games and we've taken that momentum and rolled with it.
"We're in a really good place at the moment, and we just want to keep winning games and finish the season as strongly as possible."
It was an incident-filled second half with a confrontation on the touchline involving both sets of players and staff resulting in Allen and North End manager Ryan Lowe being shown red cards by referee Oliver Langford.
"These things can happen in football," Grimes added.
"Preston are chasing the play-offs and we really want to win the game, tempers and tension can get out of control sometimes.
"When it's all said and done you have to get yourself back grounded and ready to finish the game off."