Matt Grimes | What's gone before does not matter, it's about performing now
26th January 2021
First team
Matt Grimes says recent history will count for nothing when Swansea City host Brentford at the Liberty Stadium on Wednesday night (7pm).
Two of the Championship's top four will lock horns in SA1, with the Swans' run of good form going up against a Bees' outfit who are unbeaten in 16 Championship games.
The sides have been familiar foes in recent seasons, having played each other eight times since the start of December 2018.
They have been evenly-matched over those games; the Swans have four wins to Brentford's three, with the most recent meeting ending in a draw in west London earlier this season.
There have been 27 goals scored in those games, with the Swans accounting for 14 of them, but it was Brentford who came out on top when the teams faced each other in the play-offs at the end of last season.
But Swansea captain Grimes – fresh from scoring the first brace of his senior career in the FA Cup win over Nottingham Forest – has been around long enough to know that it will be performance on the night that matters most.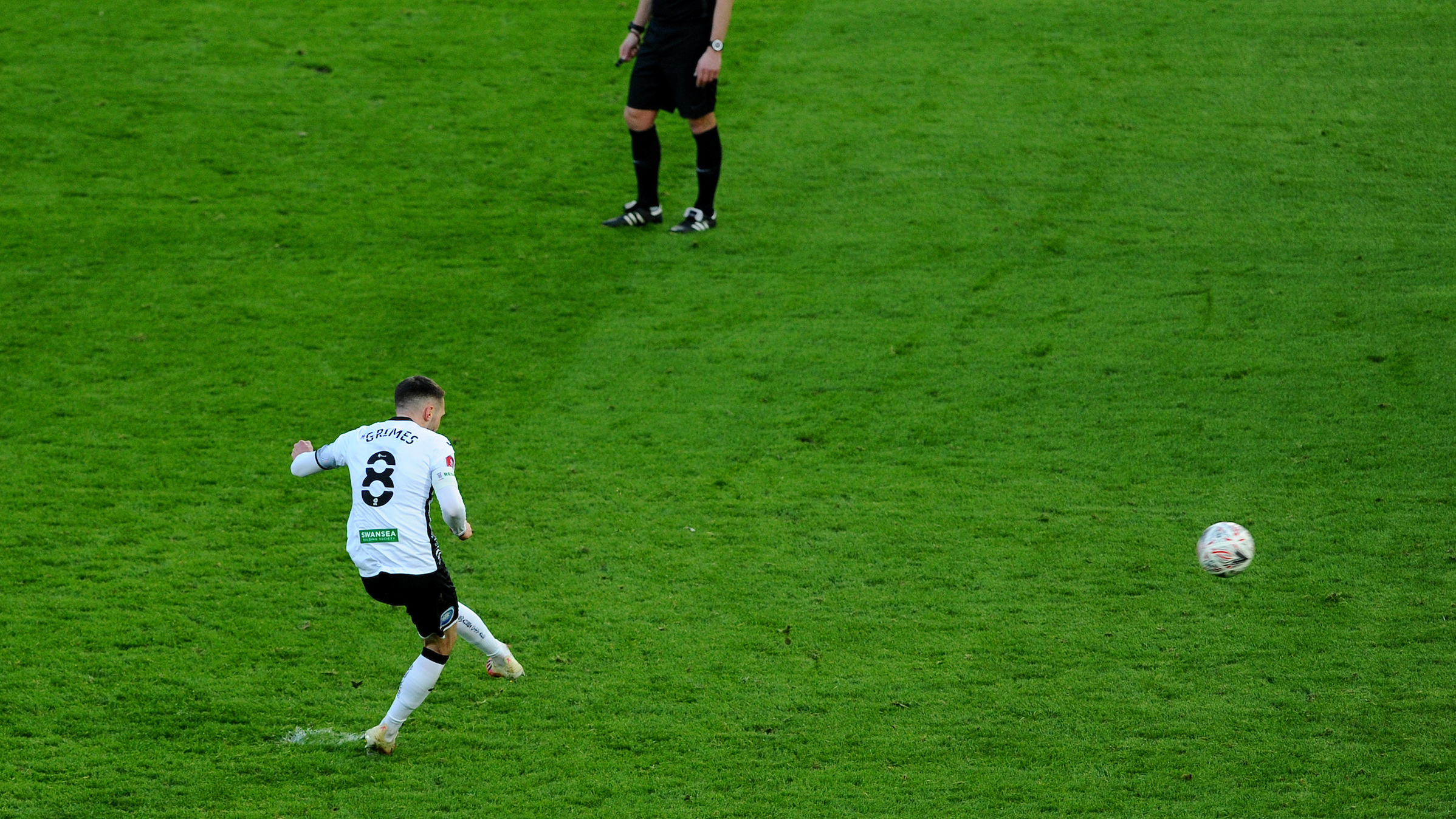 "I don't think it's a case of looking at what results there have been before, that's not going to help anyone once the whistle goes," he said.
"They have been in good form, and so have we, but it's about that focus on what is coming next.
"I know people might be bored of hearing it, but it is absolutely the case. You can't think about what has happened, or what might happen.
"It's about this one game, anything else can be dealt with after that, because it's only through focusing on the task right now that you give yourself the best chance to perform.
"We're at home, we've had a good run here and the way we have kept that going is by taking nothing for granted and making sure we prepare well for every game.
"This is no different."