Matt Willmott | The foundations we lay in pre-season will be massively important
18th June 2022
First team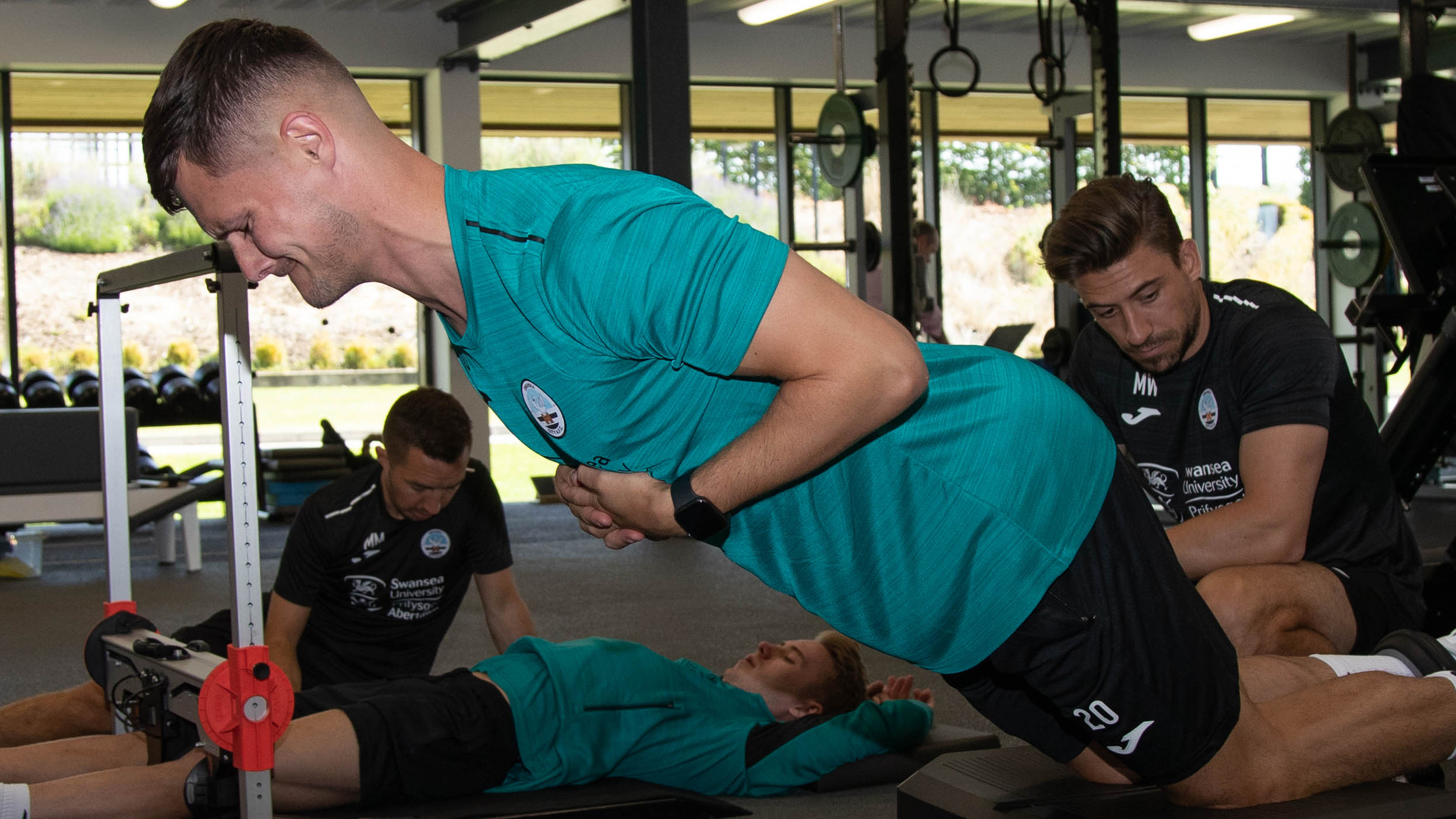 Head of physical performance Matt Willmott says Swansea City's players and staff are eager to hit the ground running and make the most of their first full pre-season together after returning to their Fairwood base.
Just under six weeks after ending the 2021-22 season, Russell Martin's squad reported for duty ahead of the 2022-23 campaign.
The first day of term is made up of a number of physical and medical tests to assess the condition of the players and to identify any potential issues that need to be addressed.
The data gathered allows the club's medical and sports science staff to effectively manage the workloads of the squad over the pre-season programme, and into the campaign itself.
The on-field work will soon start, with the Swans set to spend next week at Pennyhill Park in Surrey, a venue which played host to the England national rugby union team for a number of years.
And Willmott, who provided each player with an individual programme to follow during the off-season to ensure they returned in the best possible shape, is eager to get down to work.
"It's certainly nice for us to have joined in from the start of pre-season this year, having come in right at the end a year ago," said Willmott, who previously worked at MK Dons and Leicester City.
"Pre-season gives you a massive foundation to build on for the season. With the way we play, it's a distinct style that requires a specific physical condition, so a block of five or six weeks to put that work into the players gives us a great base to build on.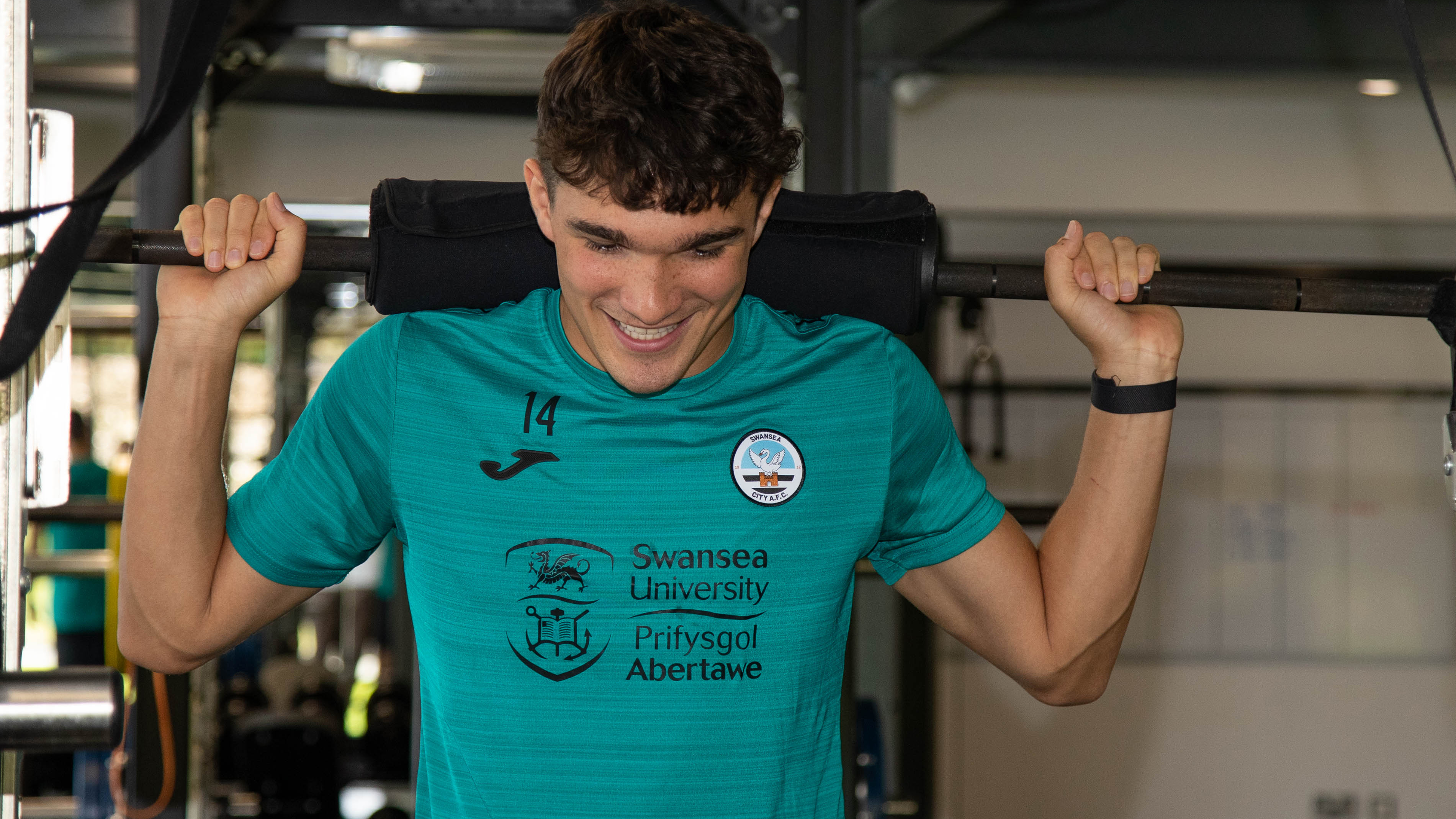 "The players do get a bit of a break and rest after the season, but it is far from a holiday as they are still needed to report in good physical condition. Gone are the days when players have five weeks on holiday.
"We wanted them to have good rest and recovery after a busy few years with the fixture congestion the Covid pandemic caused, but we then wanted them to build and work on their aerobic fitness so we can come in and get straight into work on the football side of things.
"Again, gone are the days when you run players until they are sick, or players come in wearing binbags in order to sweat out amounts of alcohol.
"It's a very different approach now. We are scientific in our approach, we monitor the players closely.
"There are some tough runs in there, and obviously football demands that you run a lot without the ball, but we are a football club, not a running club, and we want the players to get down to that technical work and tactical work."
And Willmott underlined the importance of the first day in establishing baselines that will help guide players through the coming weeks ahead of the big kick-off on the final weekend in July.
"The lads have been through a whole batch of tests today that assess them physically and medically, to make sure they have returned in a condition we are happy with," he added.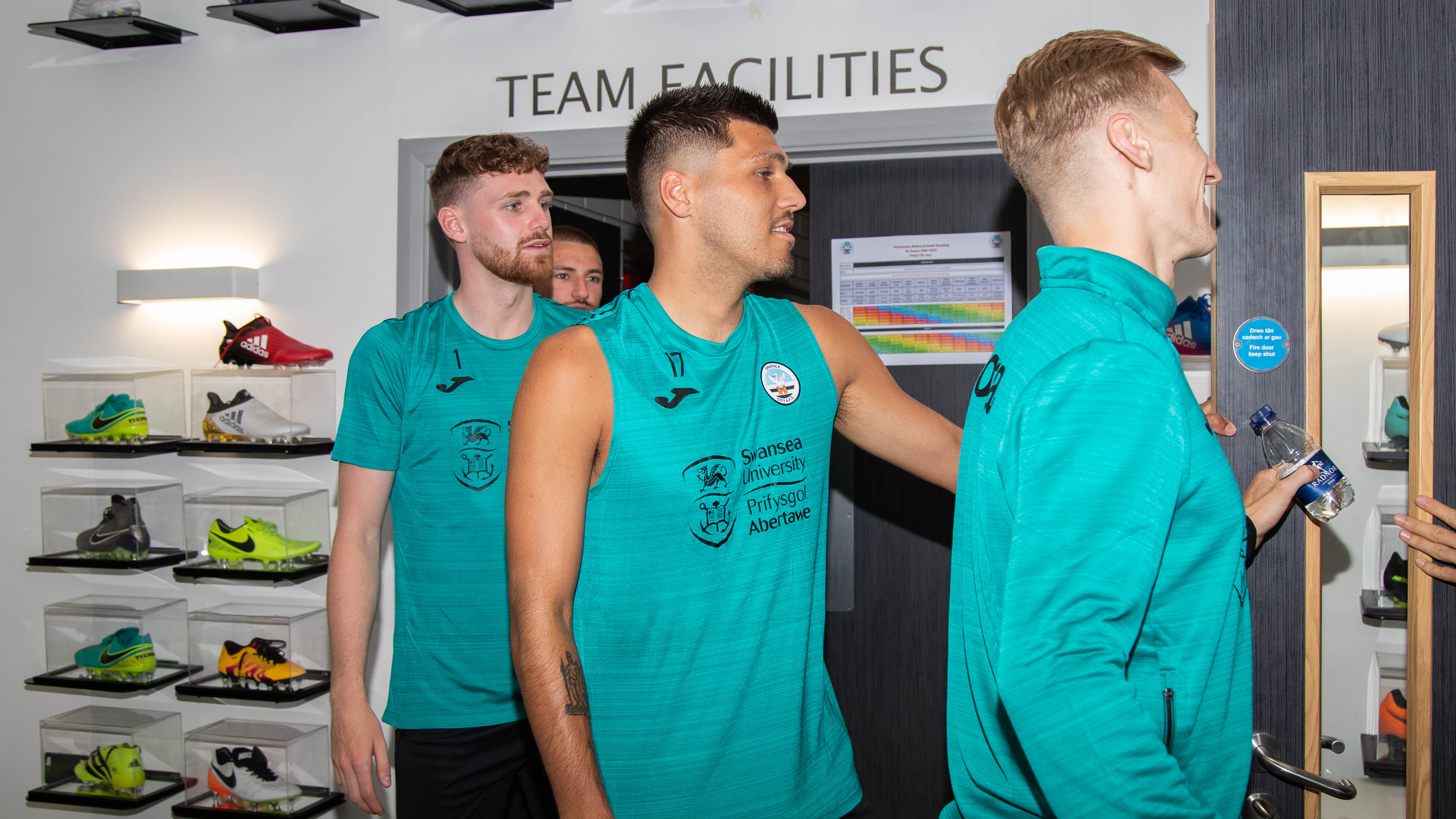 "It sets us up for the next few weeks, each player has their own individual benchmark that has been collected as we have seen their progress through their careers.
"There is also a team benchmark that we can measure new players against and make sure we manage their workload and see where they fit in, and we can make sure they are working on areas we need them to work on."
Similarly, the club's head of medical, Dr Jez McCluskey, was keen to stress how important the data gathered on day one of pre-season is to any collective and individual programme moving forward.
"This is the first chance we get to see these boys, it's a long day for them but it gives us some important baseline readings," he said.
"We go through the physical side of things, they will undergo blood tests, we look at their joints, muscles, range of movement, their musculoskeletal system.
"It's all about identifying anything that may be a problem, and making sure it does not become a problem. It's a totally holistic approach.
"It's about managing their workloads, we want to make sure we do that right and these measurements allow us to address anything that needs addressing at the earliest opportunity."