Meet the Disabled Supporter Association committee on Tuesday
6th March 2022
Fans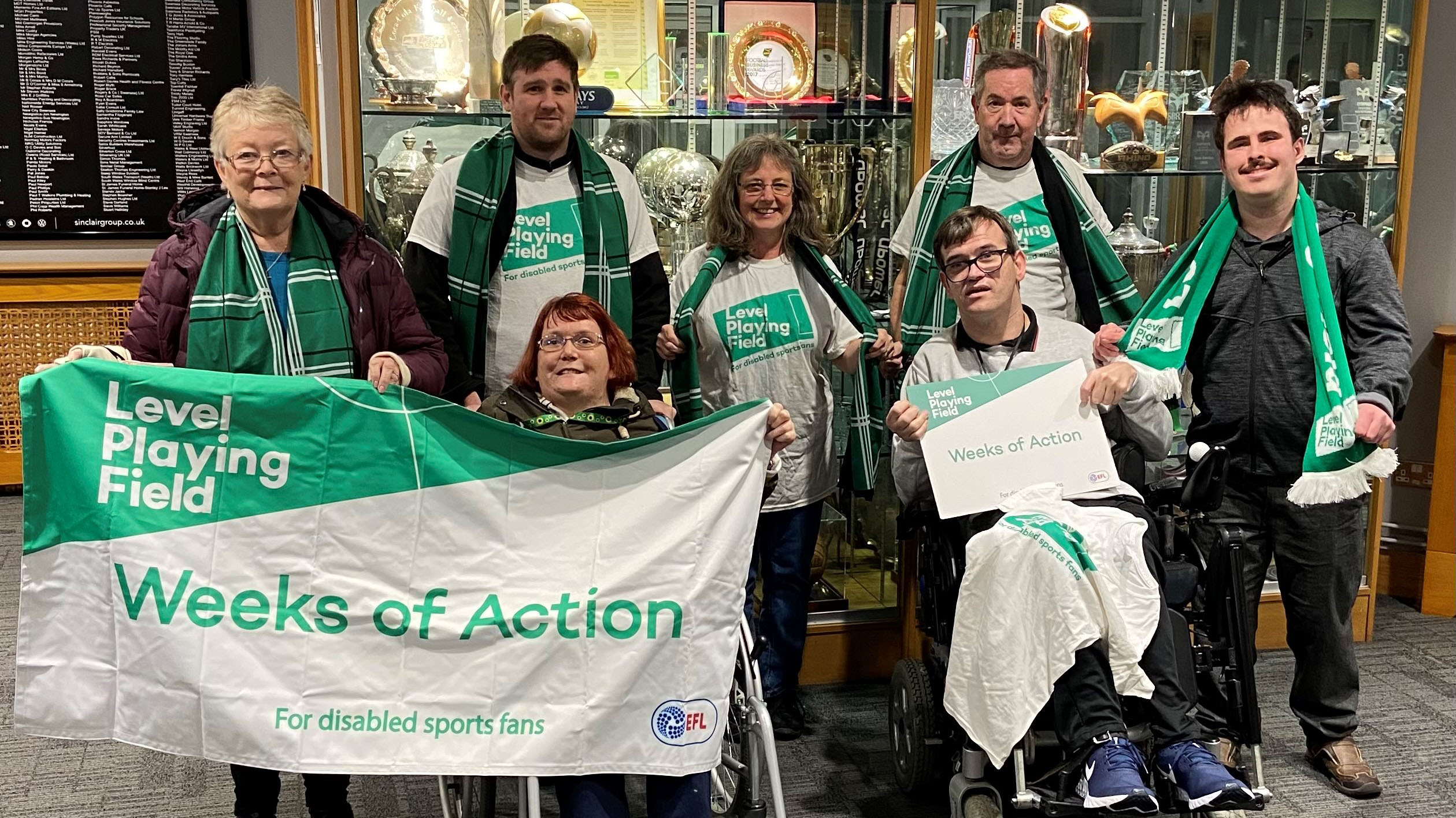 Meet the Disabled Supporters Association (DSA) this Tuesday evening as they host a drop-in session from 6.45pm ahead of Swansea City's Championship match against Fulham.
The fixture is the club's allocated Level Playing Field's Weeks of Action match, with initiatives in place to celebrate and promote the club's accessible facilities and services, and celebrate the work of the DSA. All mascot places for the game have also been donated to junior DSA members and their families.
The DSA – which was formed in 2014 and has been growing in numbers and prominence ever since - is a supporter group who work closely with the football club in delivering the best matchday experiences to its disabled supporters.
Group members have been given space in the marketing and media office (located between the main reception and club shop in the West Stand) on Tuesday from 6.45pm, and supporters are invited to drop in and find out more about the DSA and how they can become members.
Swansea City chief executive Julian Winter commented: "The DSA is a fantastic supporter group who care deeply for their members and the wider community.
"We are very fortunate to have such caring supporters who volunteer their time to continually improve the experiences of our disabled supporters."
Chair of the DSA Andrew Brayley added: "The committee look forward to welcoming and chatting to fans and hopefully encouraging them to join our DSA family. 
"We encourage contributions from all disabled fans to help the DSA and club to provide the best matchday experiences whilst having some fun in one of our many social events.  Come meet and chat with us to find out more. We are here for you."
The club holds monthly meetings with the DSA chair and secretary to discuss any areas of concern, positive changes and enhancements to the club and its delivery of services to its supporters.