Michael Duff | Everyone is pulling in the same direction
30th September 2023
First team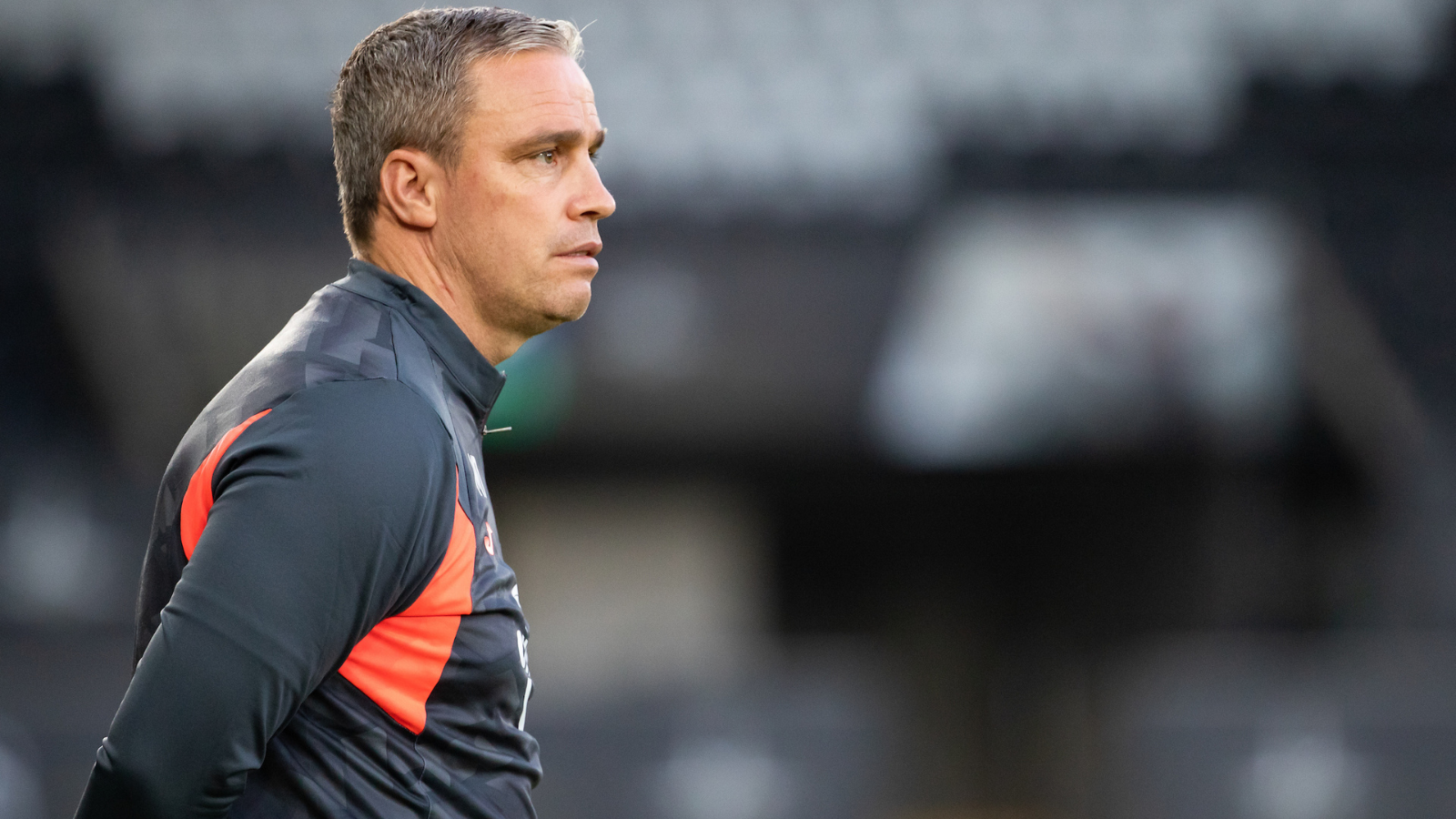 Michael Duff has asked for constant improvement from his side as they prepare to face Millwall at The Den this afternoon.
The Swans picked up their first win of the season last time out, beating Sheffield Wednesday 3-0 to follow on from a draw with Queens Park Rangers a few days earlier.
Millwall, meanwhile, backed up a 3-0 home win over Rotherham United with a draw away at Birmingham City last time out.
The victory over Wednesday was the Swans' first clean sheet in the league and followed on from a display at QPR which had them ahead for the majority of the match before conceding a goal in stoppage time.
But the Swans boss saw plenty of positives in both performances and feels everyone is pulling in the same direction.
He has now challenged his players to keep building and improving.
"We're going to a really difficult place in Millwall," he said.
"They will test you and put you under pressure, but we haven't been giving up big chances or gifting opportunities to teams, but we want to be better with the ball too.
"If you go through the fixture list, they're all difficult. It's the beauty and the challenge of the Championship – it's why it's one of the most competitive leagues in the world.
"We're trying to improve every day. The players are building relationships constantly, we've changed shape so we're having to rework a lot of things.
"We're just constantly trying to improve in every facet and trying to improve the players as people and develop an understanding of what it takes to be successful at the level.
"I know the work that goes on here. The players and staff work hard, everyone is pulling in the same direction."