Michael Duff | I am proud to be at Swansea City, we all want to improve
21st September 2023
First team
Head coach Michael Duff says he is a proud man to be leading Swansea City, and is determined to do everything he can to help the club move in the right direction after a tough start to the season.
The Swans head into Saturday's home game against Sheffield Wednesday seeking a first Championship win of the season, after agonisingly being denied all three points by a last-gasp Queens Park Rangers equaliser at Loftus Road in midweek.
There is still a long, long way to go in the campaign, while the head coach is in the early stages of a tenure that has already seen a turnover of staff and players, including 13 summer signings.
It will take time for processes and structures to bed in given the circumstances. Duff says he is under no illusions that his side need to start picking up results, but he is confident they will come if everyone continues to work hard and stick together.
"There is pressure every game, we are not naïve. We need a win, and I and the players want to win," he said ahead of Saturday's meeting with the Owls.
"Managing this club is a massive responsibility and I want to leave it in a better place.
"We are nowhere near that point, but you cannot finish the job without putting things in place first.
"There are no easy wins in this league, we have to go and get the win and put the complete performance in.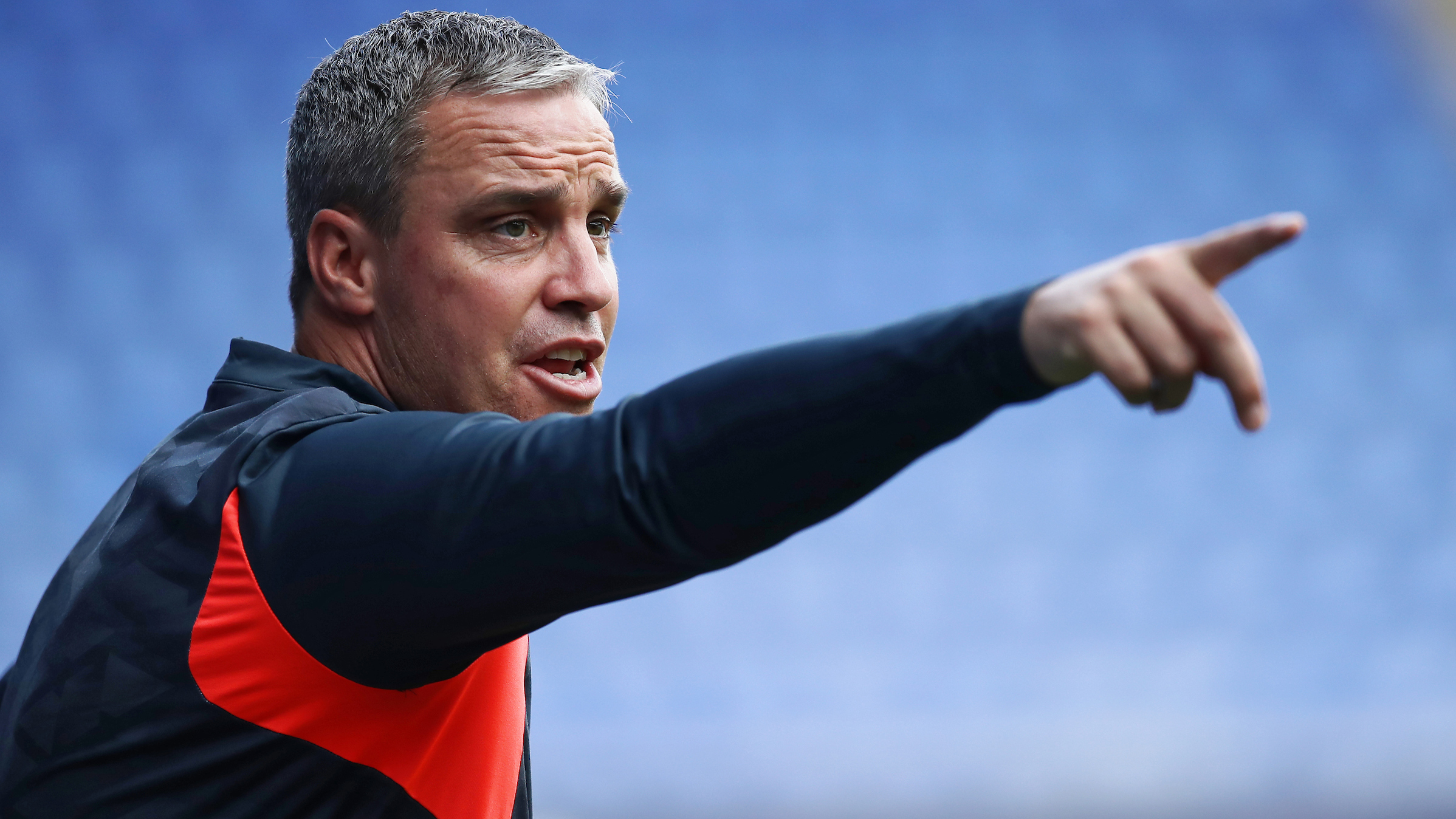 "We have had good spells in games. We were good with the ball for an hour at Preston, the other night we were good without the ball but not as good with it as I would like us to be. But we want to stitch all of those elements together, not just have them in certain periods in games.
"Myself and the players feel the disappointments too. Everyone here is emotionally invested in the club, you see it when you look in people's eyes.
"All I can do, is do everything I can to make the club better. I want to come to work, improve people, improve the football club, and it takes time to get there.
"I know I will be better for this experience because I am working harder than I have ever worked.
"I am very proud to manage the club, I have to lead it and look people in the face. If I try and hoodwink people I cannot put my head on the pillow at night, so I will stick by the values and principles I have as a person.
"On Saturday, it's our job to get the fans off their seats and we will do everything we can to do that.
"When we can give them those moments, we can all feed off that energy together.
"The players are suffering too, they are human beings, they feel anxiety, but they are giving everything and that is all we can ask of them.
"The bottom line is everyone here wants this football team to win."