Michael Duff | I am proud of how everyone stuck together
23rd September 2023
First team
Head coach Michael Duff was proud of how everyone at Swansea City stuck together as they secured a first Championship win of the season against Sheffield Wednesday.
Jamal Lowe had given the hosts the half-time lead from the penalty spot with the first goal of his second spell at the club, after Josh Ginnelly had been fouled in the area.
Substitute Jerry Yates scored his third goal of the season just past the hour mark to double the advantage, before Charlie Patino finished off a sweeping attack to find the net for the first time in Swansea colours.
There was also a first clean sheet of the league season, and plenty for Duff to take from the showing, particularly the number of opportunities the Swans created from aggressive pressing work.
But, firstly, the Swans boss was delighted with how players and supporters had fed off each other to secure victory.
"I am happy and proud, and relieved. I am proud of the players, and I am really pleased for the supporters, too," he said.
"We have been in a difficult moment, with lot of ups and downs, things have gone against us.
"But the supporters got right behind the team and that is going to be so important for us, so I have to thank them for that first and foremost.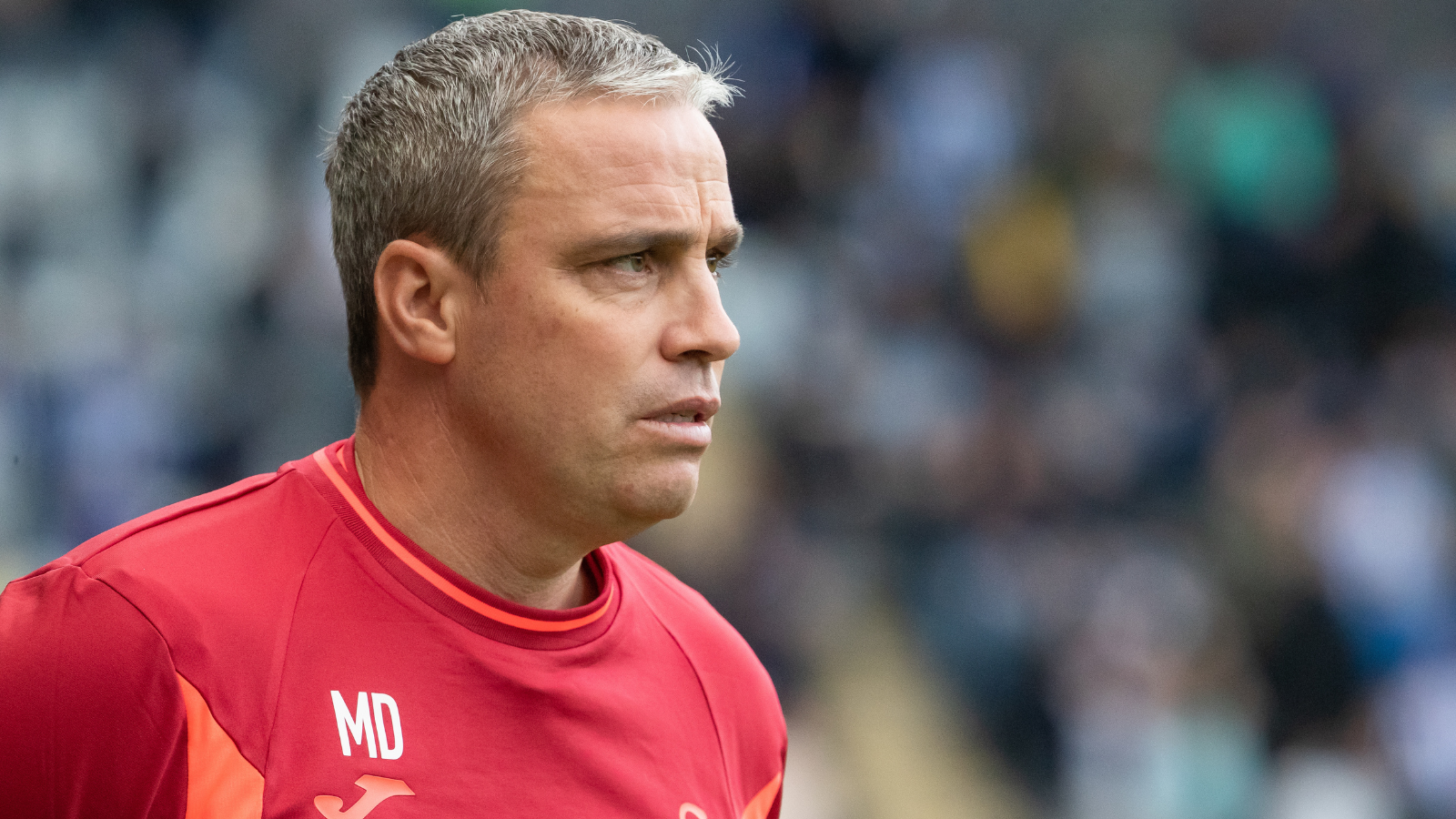 "I thought the way the players stuck together was great. We had an injury in the first three or four minutes, and you can think it is a case of 'here we go again'.
"But they stuck at it, and the subs came on and impacted the game really well.
"It could, and maybe should, have been more. But a clean sheet, three goals and three points, with some really good performances, and the thing I was most proud of was how everyone stuck together.
"It's been a tough period but you could see the togetherness, we have been working really hard. People don't see how hard they work in training and you could see how together they are with how all 11 players celebrated the goals together.
"There is still miles more improvement to come, but it's a monkey off our back to get our first win."
Swansea's pressure out of possession caused Wednesday all manner of problems, and Duff felt his side could have won by a wider margin, but was pleased with the energy shown.
"We won the ball back 58 times, which is a lot, and I think we could have been a bit better playing that final pass," he added.
"But you could see a confidence and belief that if we carried on what we were doing, another chance would come.
"We had to ride out a period in the second half where they hit the bar, but you are not going to dominate a game for 90 minutes and we managed to defend the box well.
"That gave us the platform to play some good football, and I thought we did that well today."