Michael Obafemi keen to keep hot streak going
17th March 2022
First team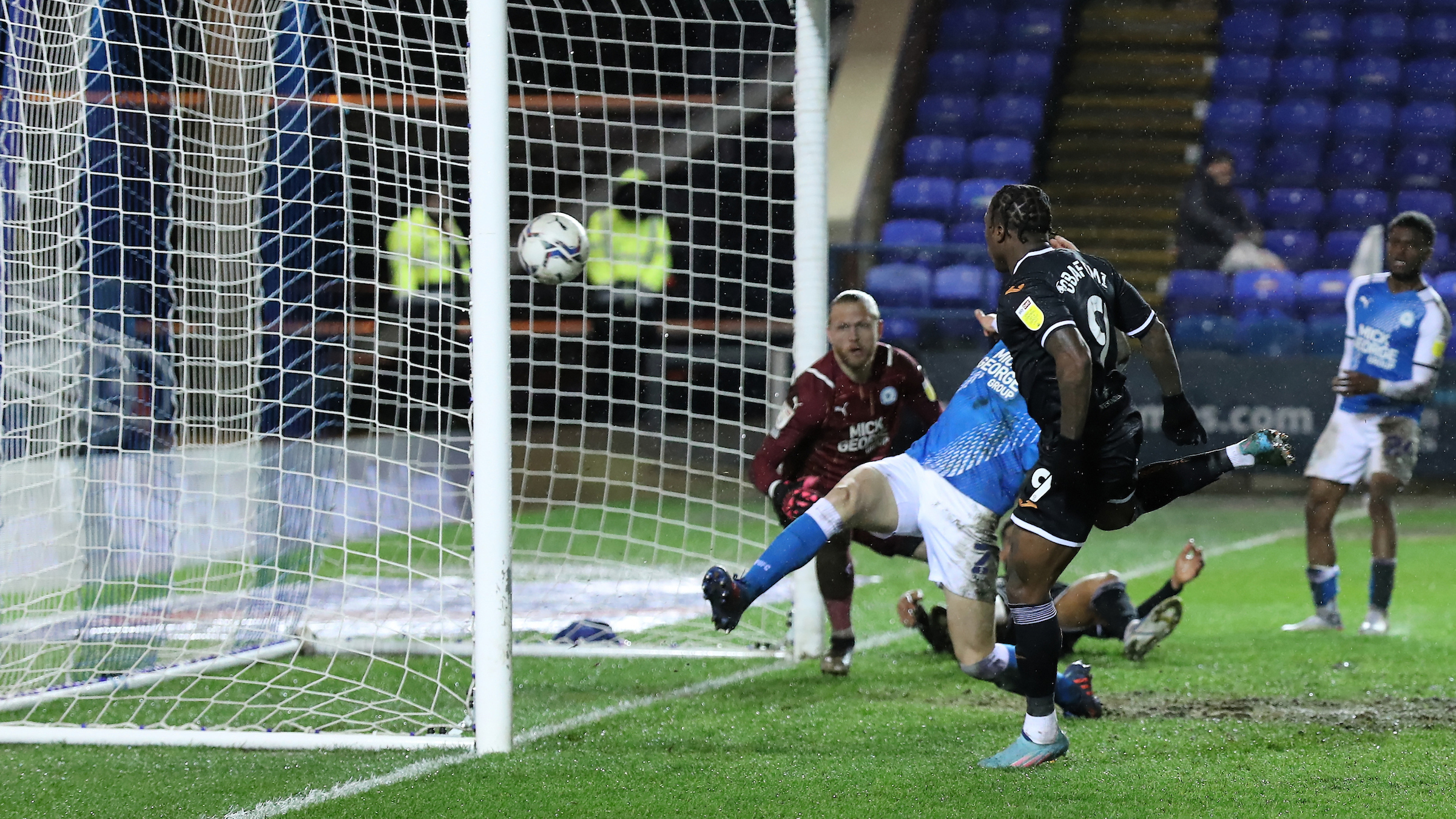 Michael Obafemi hopes his Swansea City hot streak is a long way from being over after making it six goals in nine games with an important brace in the 3-2 win at Peterborough United.
After a difficult start to life in Swansea as he adjusted following a move from Southampton, the 21-year-old has really hit his stride over the last couple of months.
He put the Swans ahead at the Weston Homes Stadium with a nice finish from an acute angle, and then brought the visitors back level later in the contest with an instinctive cushioned volley after the ball had flown at him having struck the woodwork.
Obafemi now has seven goals to his name, but he has no intention of stopping there as he enjoys his "warm" spell.
"It's good to add to the tally, I feel I am warming up, that's how my friends would describe it," said Obafemi with a smile.
"I am just glad to be scoring goals and contributing, but I don't want to just stop and think this is it, I want to keep going and get a few more.
"My job is to score goals, that's what strikers are paid for. I've got my targets in my mind of what I want to do.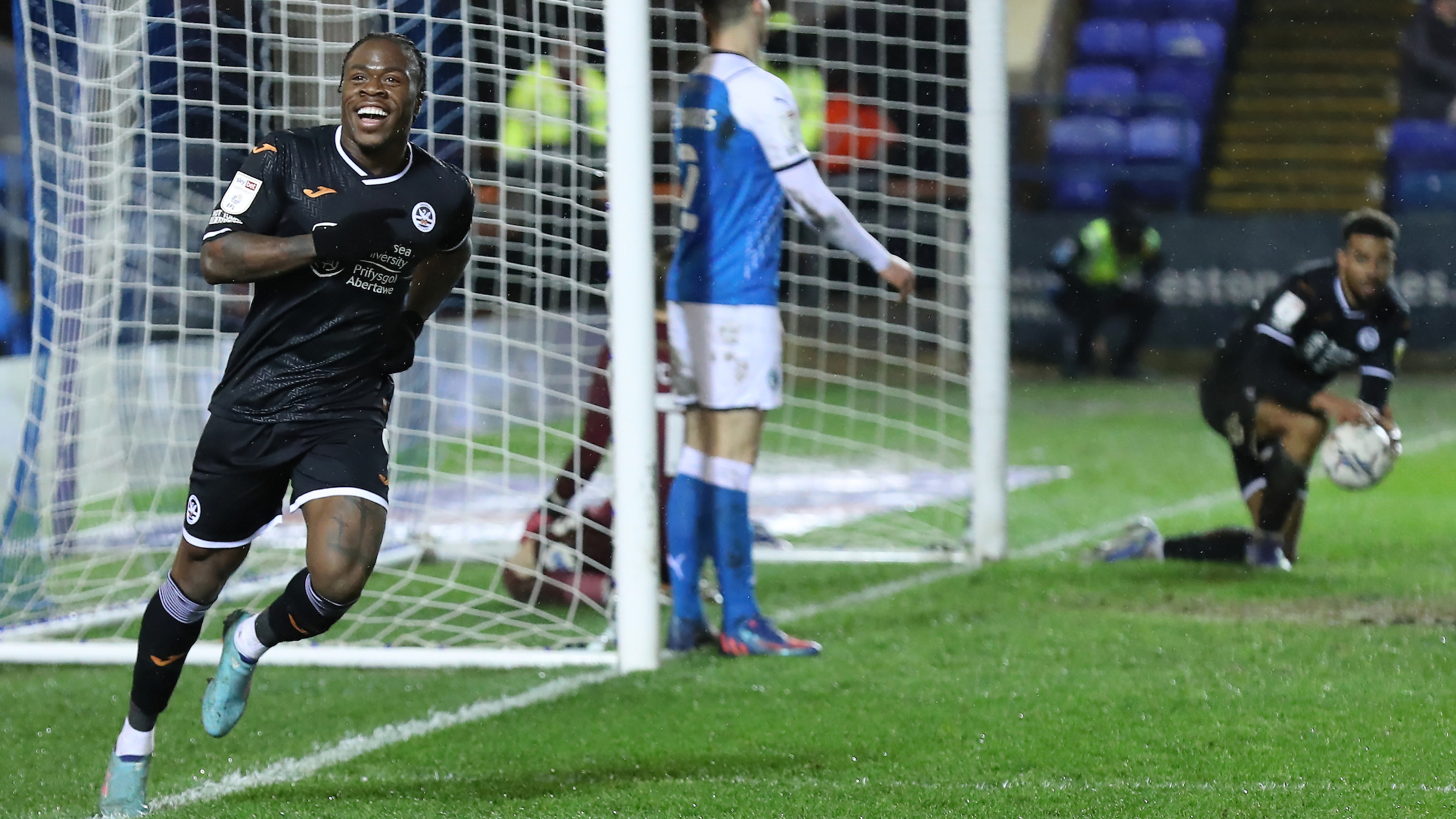 "I think double figures has to be the first aim, I hope I can get there quickly and keep going from there."
Obafemi also praised the quality of the Swans' dominant first-half display, where they could easily have led by more than the one-goal advantage they had at half-time, with the forward acknowledging he should have finished off one wonderful period of build-up play.
"We played really well in that first half, I thought we were exceptional at times and they could not get near us," he added.
"We dominated the ball, and if anything they were fortunate to only be 1-0 down. I should have taken some of the chances we created.
"The one where I put it over, it probably would have been one of the goals of the season so I need to do a bit of work and make sure those go in.
"We knew they would come out second half and look to put us under pressure, but ultimately we were able to react well and get the three points."