Mike van der Hoorn | Swansea will always be a special place for me
5th August 2020
First team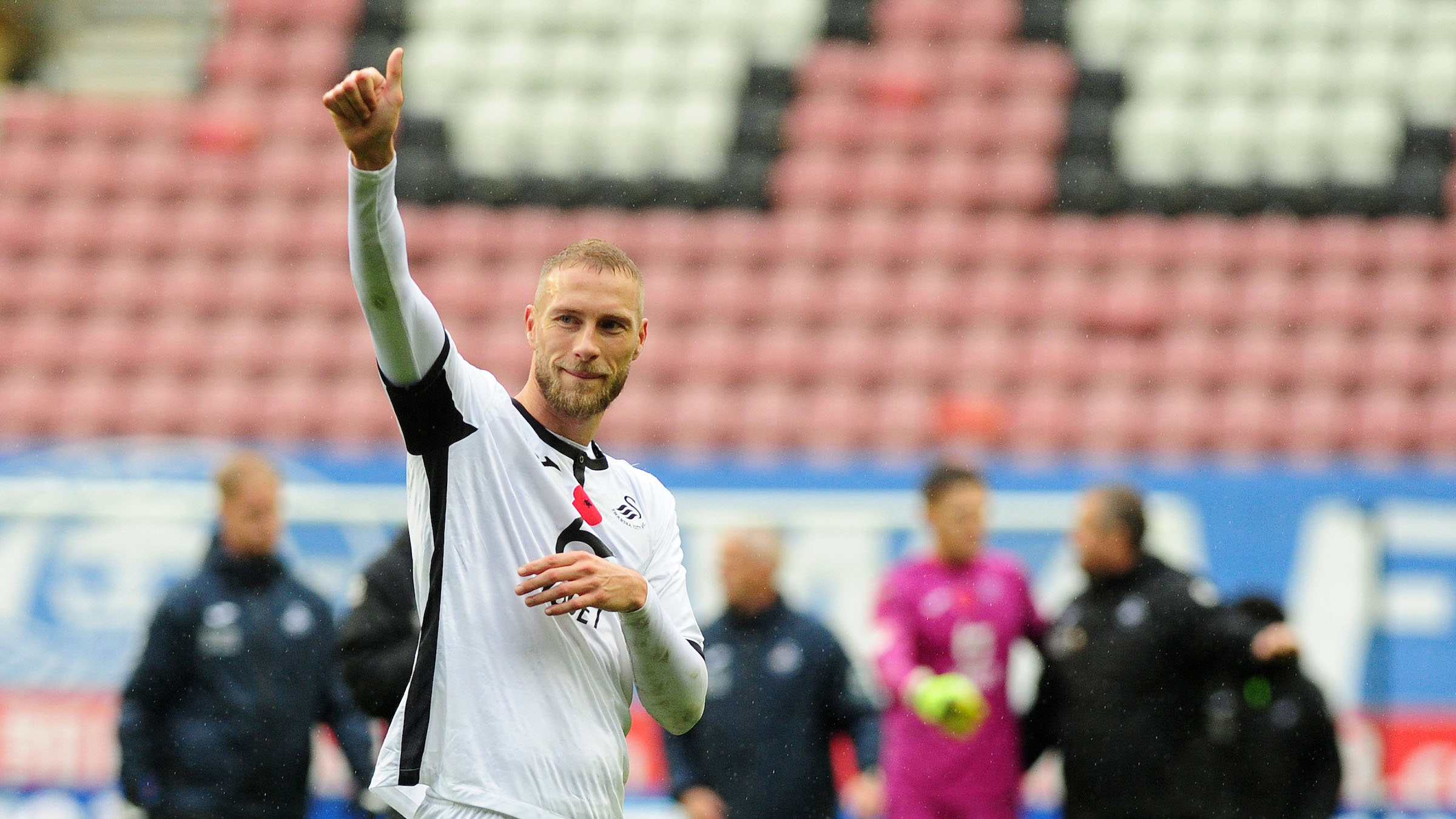 Mike van der Hoorn says he will look back on his time with Swansea City with nothing but fondness having grown as a player and a person in SA1.
The defender has left the club following the end of his contract, bringing down the curtain on a four-year spell with the Swans after his move from Ajax in 2016.
Wayne Routledge and Kyle Naughton are in ongoing discussions regarding their own futures at the club.
There have been 125 appearances and six goals along the way for van der Hoorn, while the 27-year-old also had the honour of skippering the club during the 2018-19 season; a task he took to with aplomb despite it being his first experience of captaincy.
Add in the birth of son Louen last year and it's fair to say his stint in Swansea has been a notable one in van der Hoorn's life - on and off the field.
"Swansea will always be a special place for me," he said. "I came here and it was the first time I had not been at home, that I had been abroad, in my career.
"My son was born here, so it will always be a special place for our family, and I will come back.
"I will want to show my son where he was born, and we have made a lot of friends here.
"We will try and come and visit the games, we will see what the future holds. I cannot believe these four years have happened so quickly.
"There are special moments, your first appearance, first goal, first game as captain. You remember all those as they are steps in your career.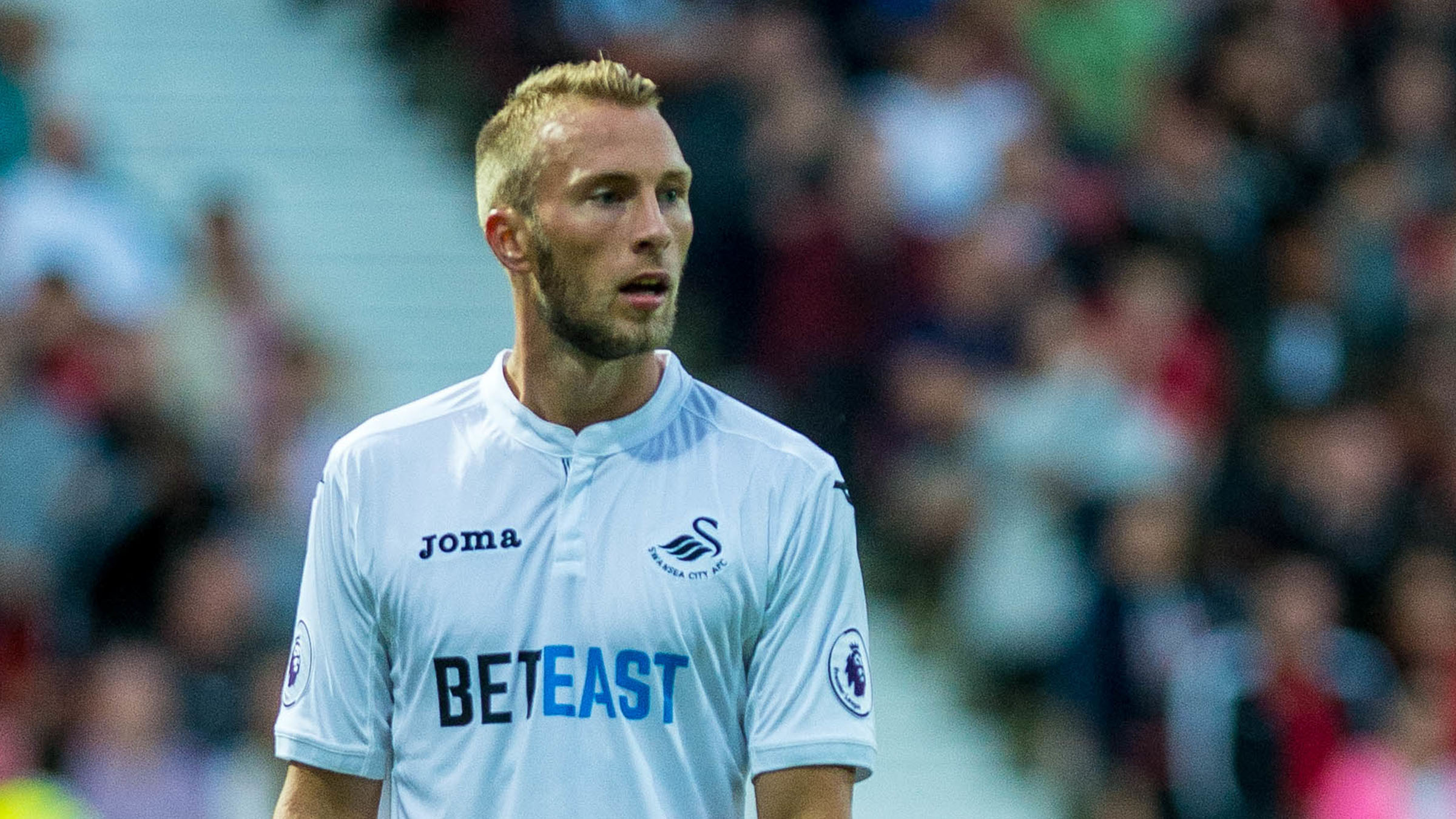 "There were some crazy games – like the Crystal Palace game at home – and the managers I have worked with, and the boys.
"There have been so many good players, so many friends. Not only the players, but the staff too. It's one big family.
"I was told that when I arrived, that this is a special place, and I can say I definitely agree."
The tough centre-half – dubbed 'Iron Mike' by the Swansea faithful for his strength and durability – had to bide his time following his signing.
In his first two seasons alone he worked under four full-time managers, but he began to come to the fore as the Swans looked to reset and rebuild in the Championship.
He featured regularly in a back three during Carlos Carvalhal's tenure, and was quickly identified as an important senior figure under Graham Potter, who bestowed the captaincy on him.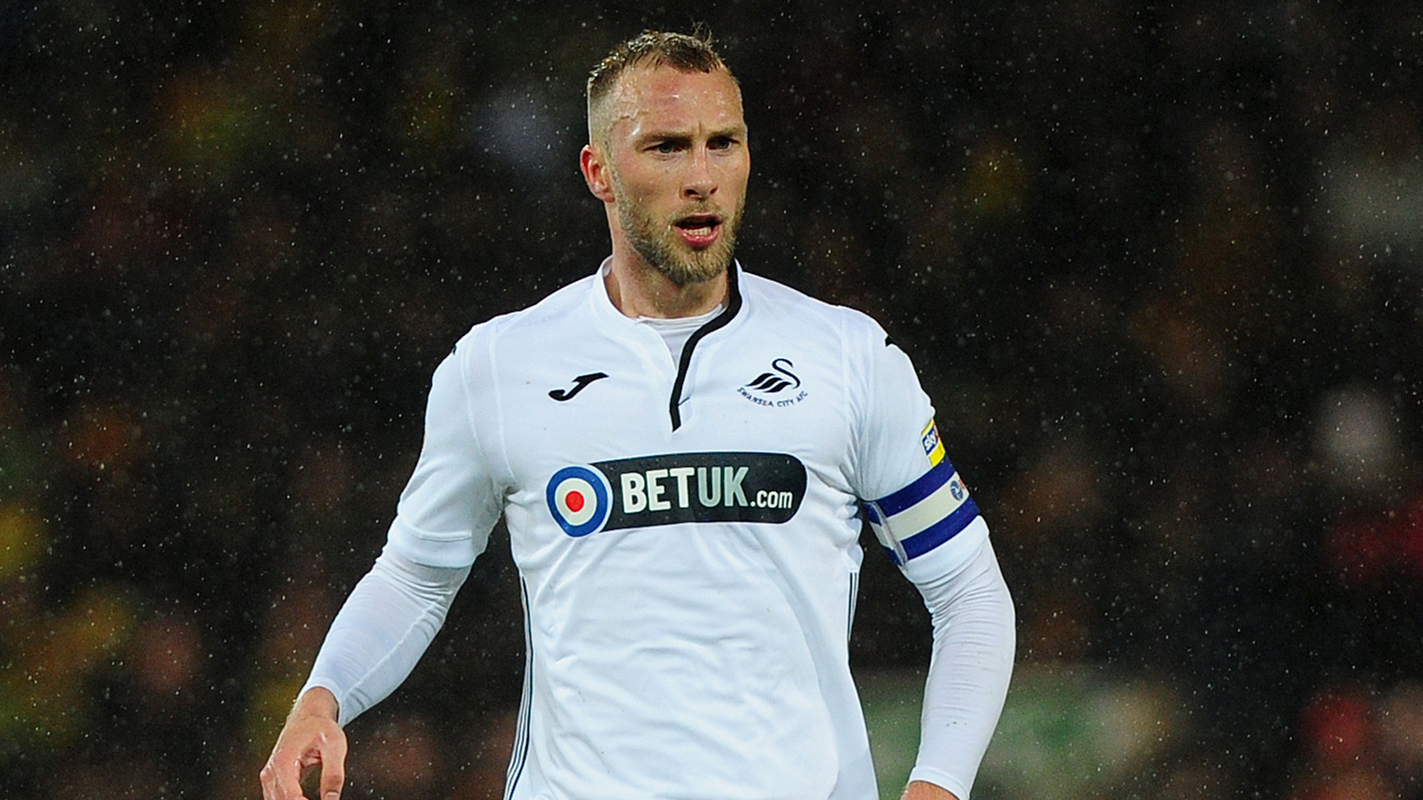 The Dutchman would be an ever-present under the now Brighton boss, and would end up racking up 70 consecutive starts before a knee injury brought that streak to an end on Boxing Day this season.
It made for a tough final few months in Swans colours as the Coronavirus outbreak left van der Hoorn attempting to finish his rehabilitation during lockdown.
But the extension to the season meant he was able to play a part in the final run-in as Steve Cooper's side secured a play-off spot in dramatic fashion, before suffering semi-final disappointment against Brentford.
It was a sad way for van der Hoorn to sign off in Swans colours.
"If you come that close you want to go all the way," added van der Hoorn.
"Nobody expected us to be in the play-offs, but once you get there you are only thinking about winning it.
"It's been a big disappointment for the whole club, but also a proud moment as I think it shows we are fighting back to our maximum capacity to try and get back into the Premier League.
"It's just unfortunate it was not to be this year.
"It's certainly been a unique season, the most unique ever. I had ever experienced a long-term injury, so it was about being tough mentally, because it is hard.
"But I think every player goes through that phase and fights their way through it.
"I was so happy to be on the pitch to help the team at the end, I did not think I would play again this season.
"In some ways it was a bit lucky for me with the pandemic, as I managed to play some games.
"I hoped to help the team with some extra wins, and it happened just until that last game."
Having arrived at the age of 23, the defender feels he has made great strides over the last four years, particularly when it has come to being one of the older heads in a youthful dressing room.
And he feels it has brought a growing sense of maturity to his game.
"I think Swansea allowed me to grow up a bit," he said.
"I was 23 when I came here, but then you have a few years and you are one of the more experienced players, one of the older heads.
"It was a big step up for me as a player and a person, especially as a person as the expectations are different on you with a young squad over these past two years.
"I grew a lot, and when wearing the armband it was such a proud moment for me. You are at the centre of the football club and it makes you so proud.
"You try to work hard and always lead by example.
"You have to be yourself, you cannot do different things as that makes it more difficult.
"If you are yourself, people will recognise that and I hope they saw me as a good guy and a good professional."
And van der Hoorn believes the talent he has seen around him over the last couple of years will only bode well for Swansea moving forward; with head coach Cooper having been clear that success for the club will be a return to the Premier League rather than making the play-offs.
"Of course, I think there is a bright future here," he said.
"When I first came, and we were in the Premier League, we did not see so many of the young players
"But these last two years loads of guys have come though like Oli (McBurnie), Dan (James), Joe (Rodon) and George (Byers).
"This year we have had Ben Cabango and a couple of years ago there was Connor Roberts, and those players have done very well.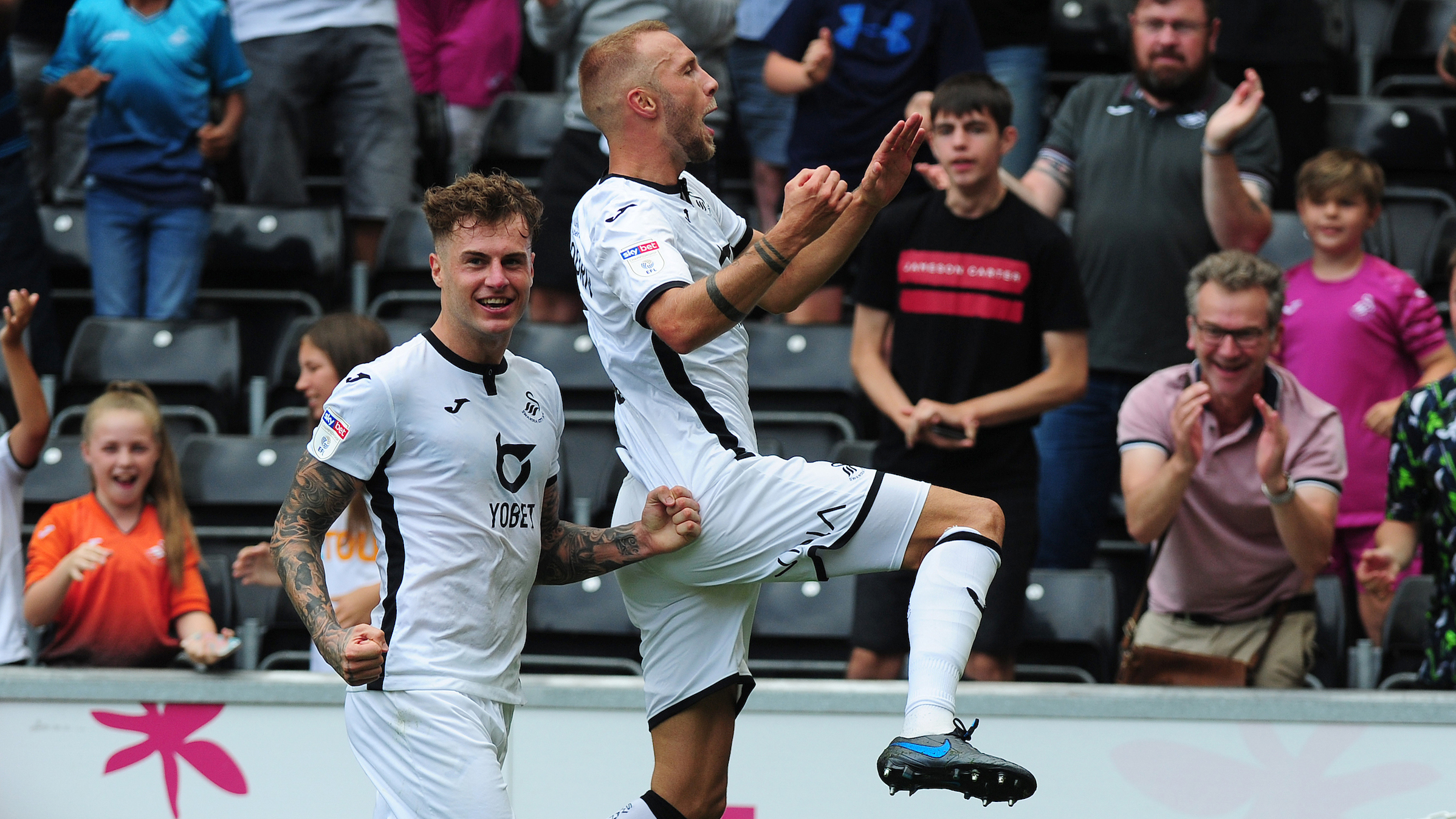 "They have shown a great future, you can see from Oli and Dan how quick players can develop.
"With some good additions – you do always need some experience to help deal with tough times – there are great players here.
"You just need some more minutes in the bank and then I think the future is there for them to take."
He also had some direct words of thanks to the Swansea City faithful, and has urged them to keep backing the young players as they strive for success for the club.
"I have to thank the fans because they have always been good with me," he said.
"The fans have been through a lot over these four years, but they stick with the team no matter what.
"I have seen how important they are to the players, and the difference they can make by backing young players who give everything for the club.
"I hope they will see that on the pitch, and with the fans and players together I am sure there will be a good future."