Mitchell Bates savours special moment after first goal for Swansea City
2nd May 2023
Academy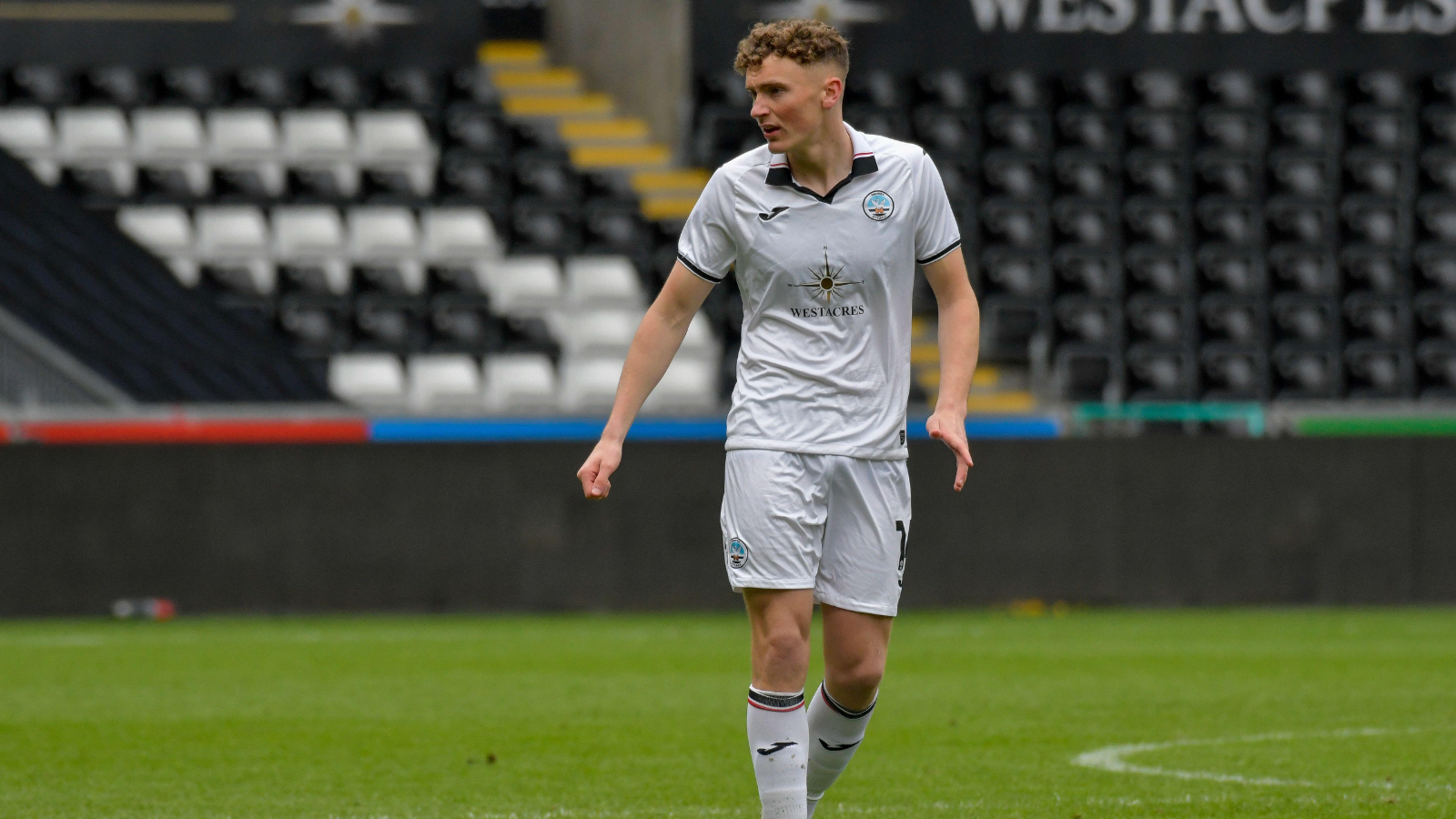 Swansea City Under-21s midfielder Mitchell Bates is savouring a special moment after scoring his first goal for the club he has supported since childhood on his birthday.
Liam Smith struck the opener in the 12th minute, but hosts Burnley drew level through Deji Sotana before the interval.
A frantic start to the second half saw two goals in the space of three minutes. Josh Thomas got the Swans back ahead before Seb Thompson's thunderous strike minutes later drew the hosts level again.
But a maiden under-21s' goal from Bates, and a tap-in from Ruben Davies sealed a 4-2 victory for the Swans in their final away game of the Professional Development League season. 
The nineteen-year-old - who recently put pen to paper on a professional deal through to the end of June 2024 - was delighted to sign off his birthday with a goal and a win at Turf Moor. 
"It was a really good game. In the first half, we moved the ball really well and we were always the dominating team, but they just found two breakthroughs before and after the break," said Bates.
"We came out of the changing rooms at half-time and we started brilliantly with Josh grabbing a goal. But we did switch off to let them back in.
"But we got the ball moving and played the way we wanted to play, and then I don't think they really touched us from then on.
"It was such a good feeling to score. I've been out for a while with injury and I'm slowly building the minutes back up.
"It's my second game back in, and my legs feel good and hopefully, I can get a 90 in me before the end of the season.
"I've lived in Swansea all my life, and it's extra special to score for the badge of the club I've supported my whole life."