Monet Legall ready to fall in love with football again at Swansea City
17th August 2022
Ladies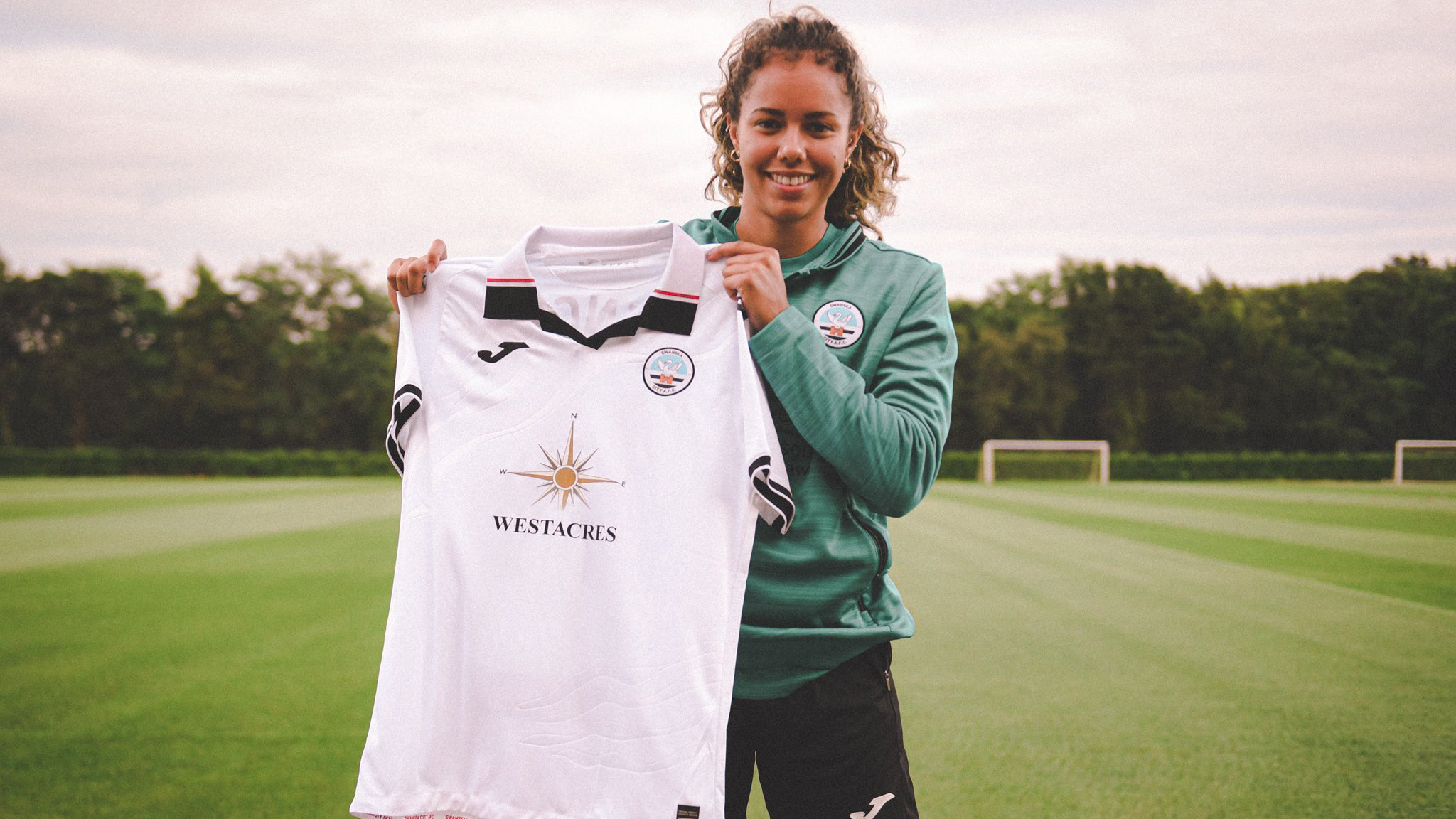 Monet Legall says joining Swansea City Ladies has been everything she hoped for after signing for the club four weeks ago.
The 22-year-old could make her debut in the Champions League in Greece later this week. 
The Swans - the reigning Welsh champions - will face AC PAOK on Thursday in the semi-final of their mini tournament, and Legall can't wait to experience football on the international stage.
"Greece will be great experience," she said.
"It will be good to see the platform we're playing on and to have Swansea and Wales on the map.
"It will be great to learn and see how these other teams play. We'll be looking to take things from their game and bring that back to Wales and the league."
Settling in has been easy for the Welsh winger - who returned to home soil after playing at Cheltenham Town last season - and she says she believes playing for the Swans will give her the chance to fall in love with football again.
"I've absolutely loved it so far," she added.
"The girls have been amazing and the training has been everything I wanted and more. It's been exciting to start this new challenge.
"I knew a few of the girls from before at other clubs so it'll be nice to play with them again, but Ian [Owen, general manager] and the coaches have been awesome as well.
"I knew that if I came here I'd be welcomed, and coming back to Wales is great. It's nice to be playing locally again.
"Winning the league with the girls is my top priority, but just enjoying playing again is important.
"Over the past few years I've been falling in and out of love with the game, so my focus this year is to just fully enjoy it."