More to come from Luke Cundle after energetic showing
25th September 2022
First team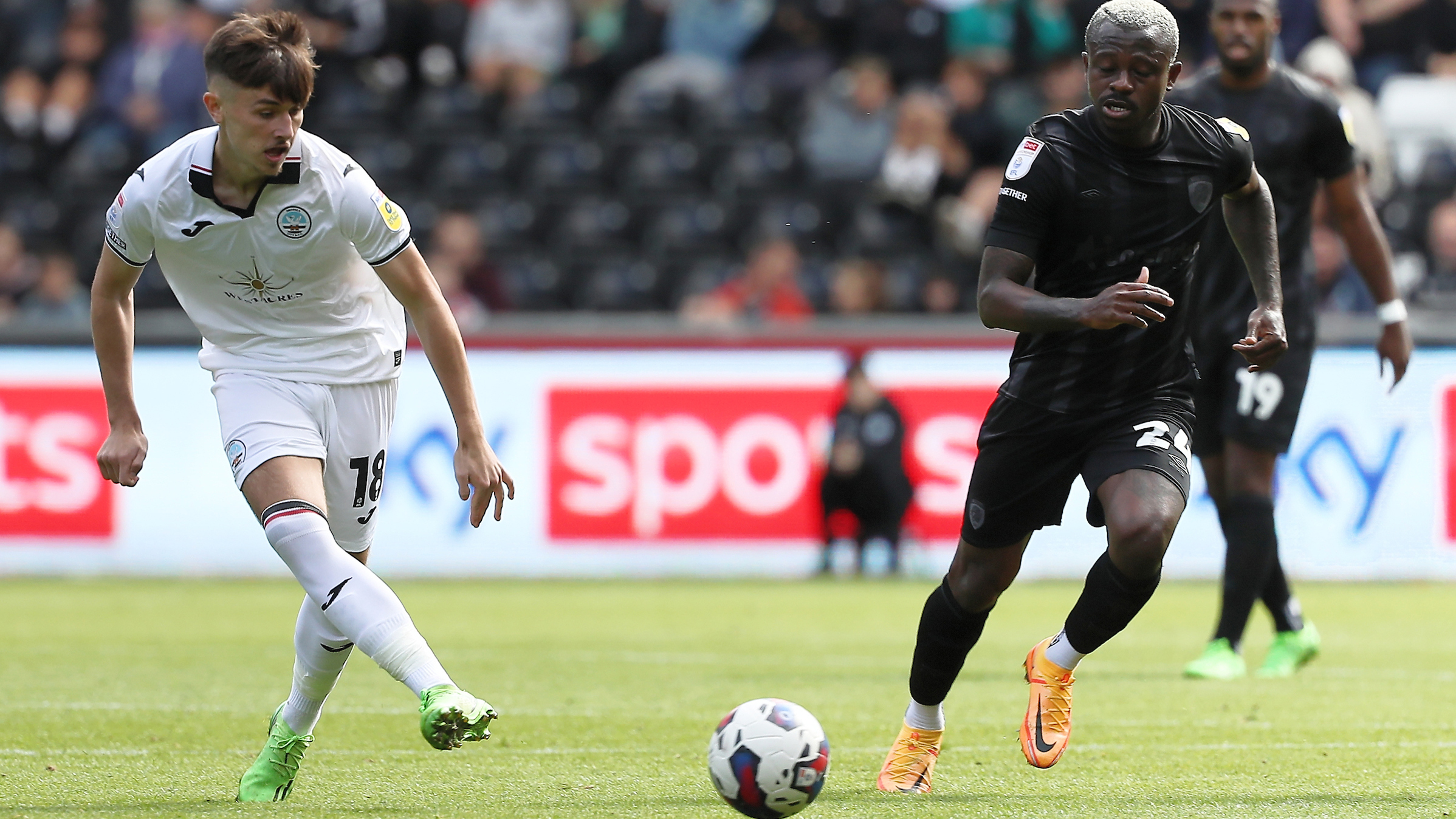 Swansea City boss Russell Martin is sure there is more to come from Luke Cundle after praising the hunger and energy the youngster showed in the win over Hull.
The 20-year-old midfielder grabbed the first senior goal of his career against the Tigers, getting the reward for chasing what looked to be a lost cause and capitalising on a mishap in the visiting defence.
Having come on in place of the injured Joe Allen, the Wolves midfielder – who joined the Swans on loan during the final days of the summer transfer window – showed a number of nice touches on the ball, and put in plenty of work without it.
And Martin is confident Cundle will continue to develop as he continues to adapt and adjust to his new surroundings.
"Luke showed real energy and determination. You could sense his eagerness and his desire to show people how good he is," said Martin.
"That was one of the reasons he scored the goal, that willingness to work.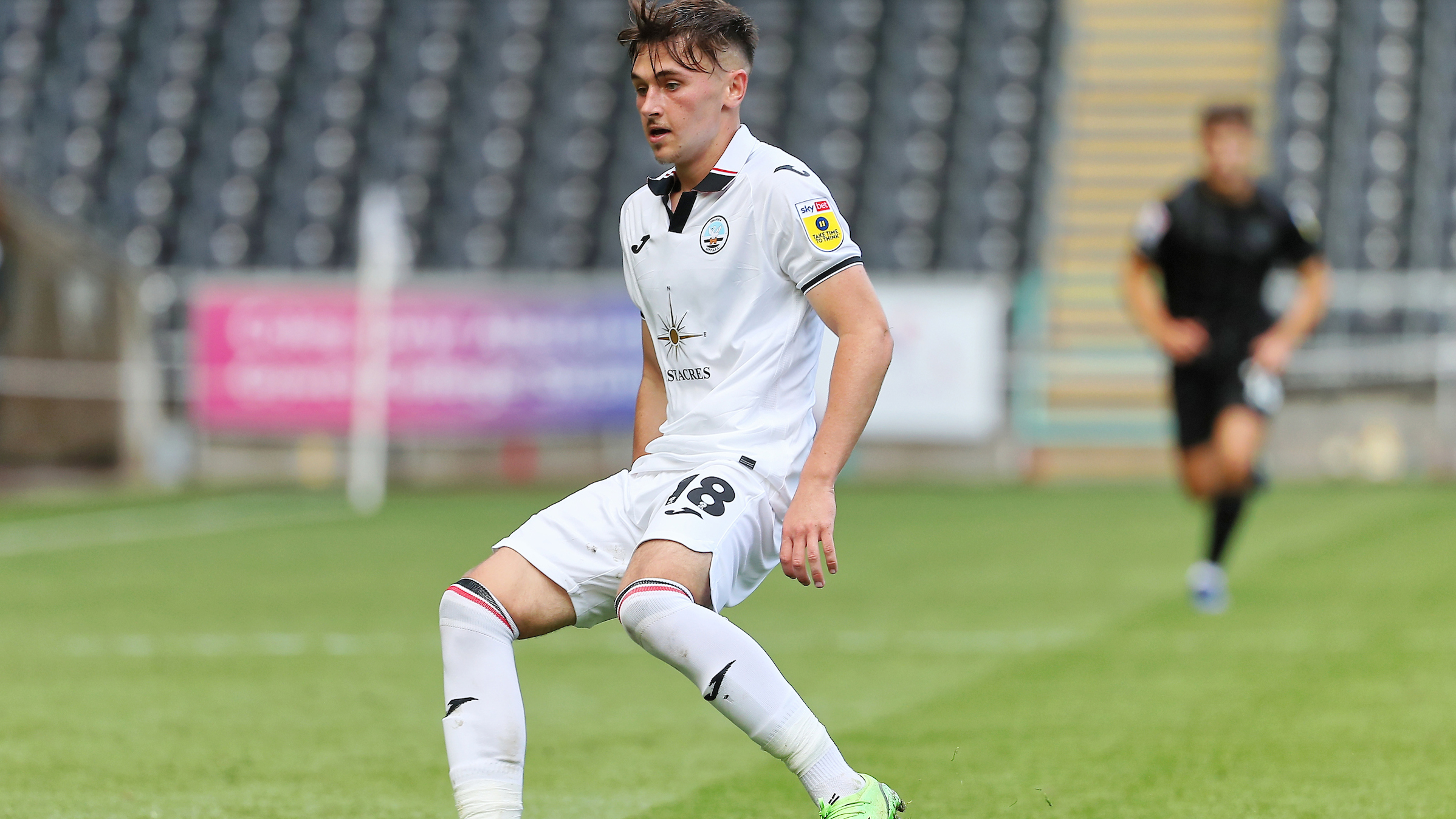 "He is still getting used to what we do because it is different for the young lads who have come in; it's the same for Fin (Stevens) and Armstrong (Oko-Flex).
"Luke has been around the Premier League but has not played a huge number of games, and he has had to be patient.
"He showed he is a player to be excited about, he is technically gifted, and intelligent. We are grateful that we have good relationships with the people at Wolves, myself and Josh (Marsh, head of football operations) and that they agreed to send him here because of how we play.
"They feel it will suit him, and he and Ollie Cooper were excellent. I am sure there is more to come."