Nathan Wood | We are using frustration as fuel to bounce back
16th December 2022
First team
Nathan Wood and his Swansea City team-mates are determined to use their frustration as fuel to ensure they get a positive result at Coventry City this weekend.
Despite a dominant display for long spells of the game against Norwich last weekend – including 17 shots on goal, with seven on target – the Swans resumed the Championship season with a 1-0 defeat to the Canaries.
Russell Martin's side paid the price for a poor start and the concession of an early goal, and centre-half Wood admitted the disappointment has lingered this week.
But the 20-year-old says that disappointment has given training a real edge this week as the Swans look to bounce back against the Sky Blues.
"There's been a lot of frustration because we let ourselves down with how we started the game," said the defender, whose father Dean had a brief spell at Coventry when Wood was still a baby.
"The rest of the game we were really strong, we did not have very much to do at all defensively. To play the way we did and not take anything out of the game is hard to take.
"But there's no need to worry or panic, or anything like that, because we did an awful lot of things well in the game.
"We just have to be ready to go out and bounce back, training has been really good this week and we are looking forward to Saturday.
"The boys are in a good space, we know exactly what we have to do and what our job is. The coaches make sure we know exactly what to expect.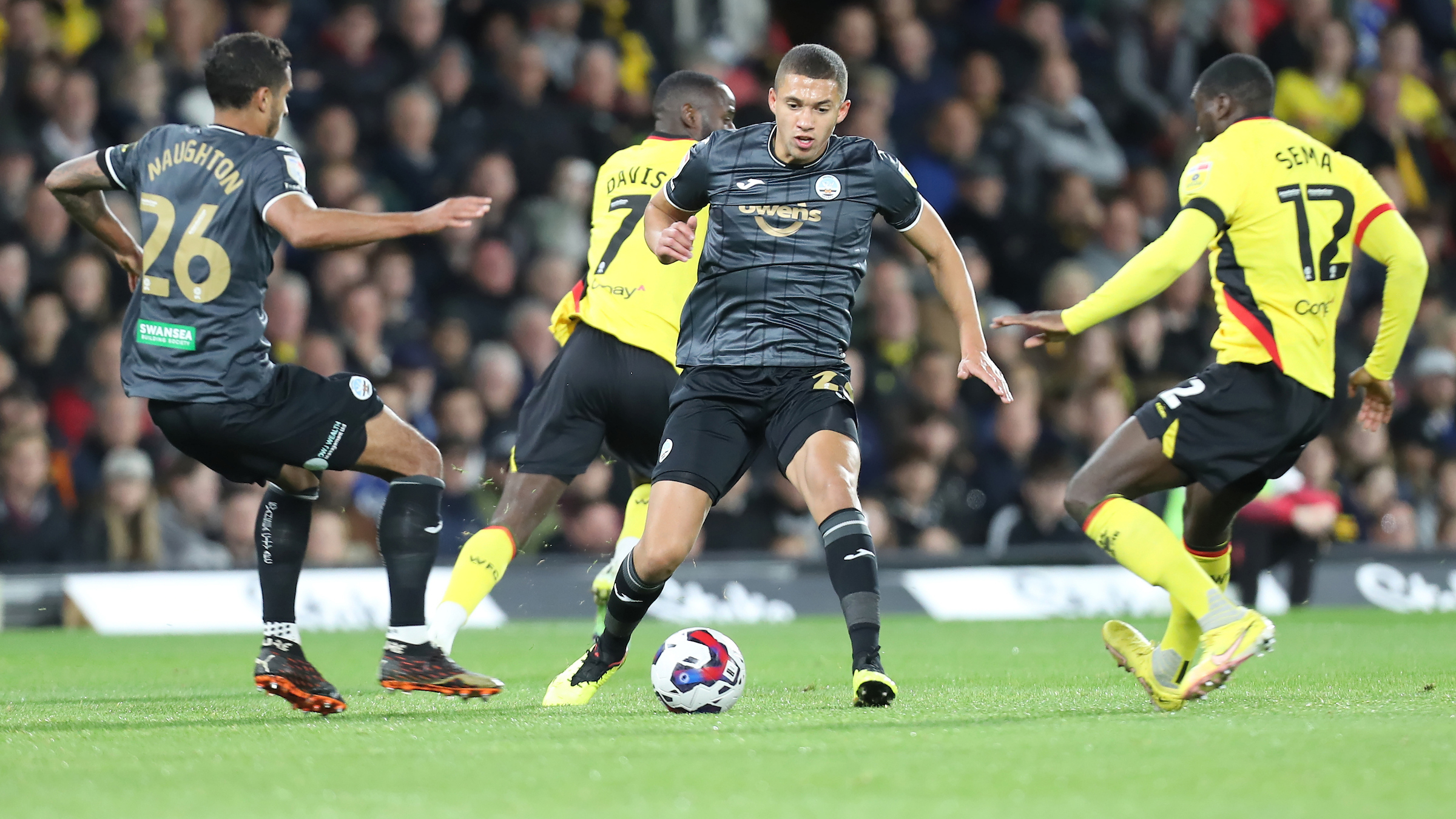 "It's down to us to perform the way we can and make sure those results come by doing our jobs."
Wood and the rest of the Swans squad are getting back into the swing of Championship action after a month without a league fixture owing to the unprecedented break for the World Cup in Qatar.
The Swans made the most of the opportunity to experience a fresh environment with a week-long training camp in Scotland, including friendlies against Hearts and Dundee United.
And Wood certainly felt the time north of the border was beneficial.
"I really enjoyed it. I wasn't sure what to expect but it was really good to get away with the lads," he said.
"It was cold, but I think that helped our mindset, because when you go abroad and it's warm you can be quite relaxed or get distracted, but I felt like we were really focused.
"It was great to be around the lads 24/7.
"We had the first game almost as soon as we got there, which was good because sometimes you're waiting around for a few days.
"The best way to practice – especially when you play the way we play – the best thing you can do is play games and it was really good for us."