Nathan Wood | We missed chances to get the job done
18th January 2023
First team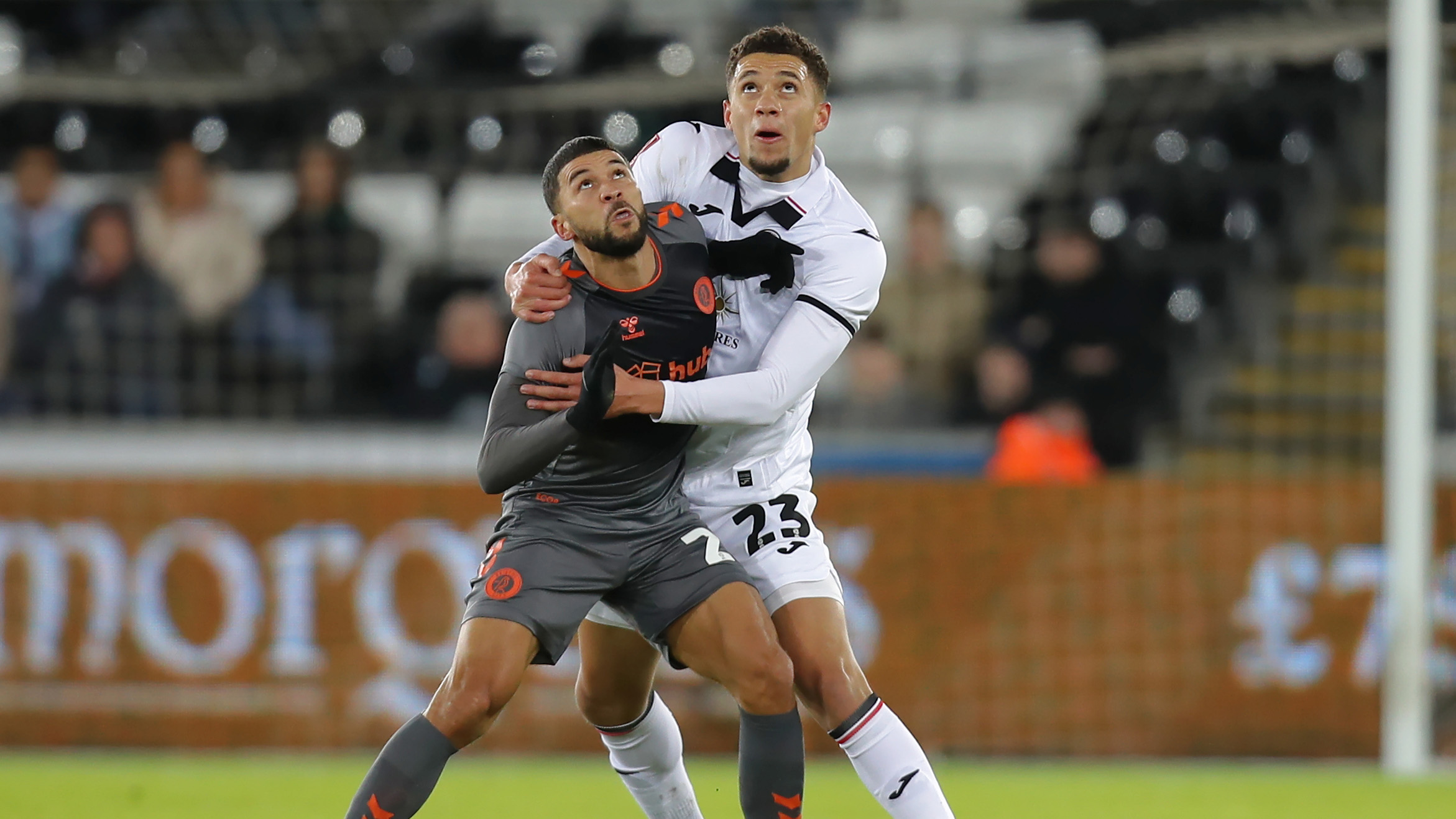 Defender Nathan Wood admitted Swansea City's FA Cup exit at the hands of Bristol City was all the more disappointing given they had opportunities to win each of the two meetings between the sides.
Mark Sykes opened the scoring for the Robins, but Ollie Cooper levelled within seconds of coming off the bench. The game ended 1-1 after 90 minutes and went to extra-time, with Bristol academy product Sam Bell bagging the winner in the 111th minute.
It meant the visitors advanced to round four having scored from their only two shots on target, but Wood felt the Swans could easily have avoided the need for a replay had they built on a dominant first-half display in the original tie.
"It's disappointing to go out of the cup, but we were disappointed not to win at their place to be honest," he said.
"It felt like we dominated possession and had lots of final third entries, but it just feels like we didn't have the end product which we have shown we can have at times this season.
"I feel from our point of view, we could have made improvements in all of the games we've played against Bristol City. I think if we show the best of ourselves then we should be winning the game."
Head coach Russell Martin had made seven changes for the replay on Tuesday evening, but Wood believes the changes will only benefit the Swans going forward with the whole squad needed if they want to achieve their targets over the remainder of the season.
"It's so important for everyone to be playing and to be ready in every game and at all times," he added.
"It's good that some of the boys got to play and there were some good performances too.
"Obviously that stands us in good stead going forward because everyone's got a game under their belt ahead of the upcoming league matches."